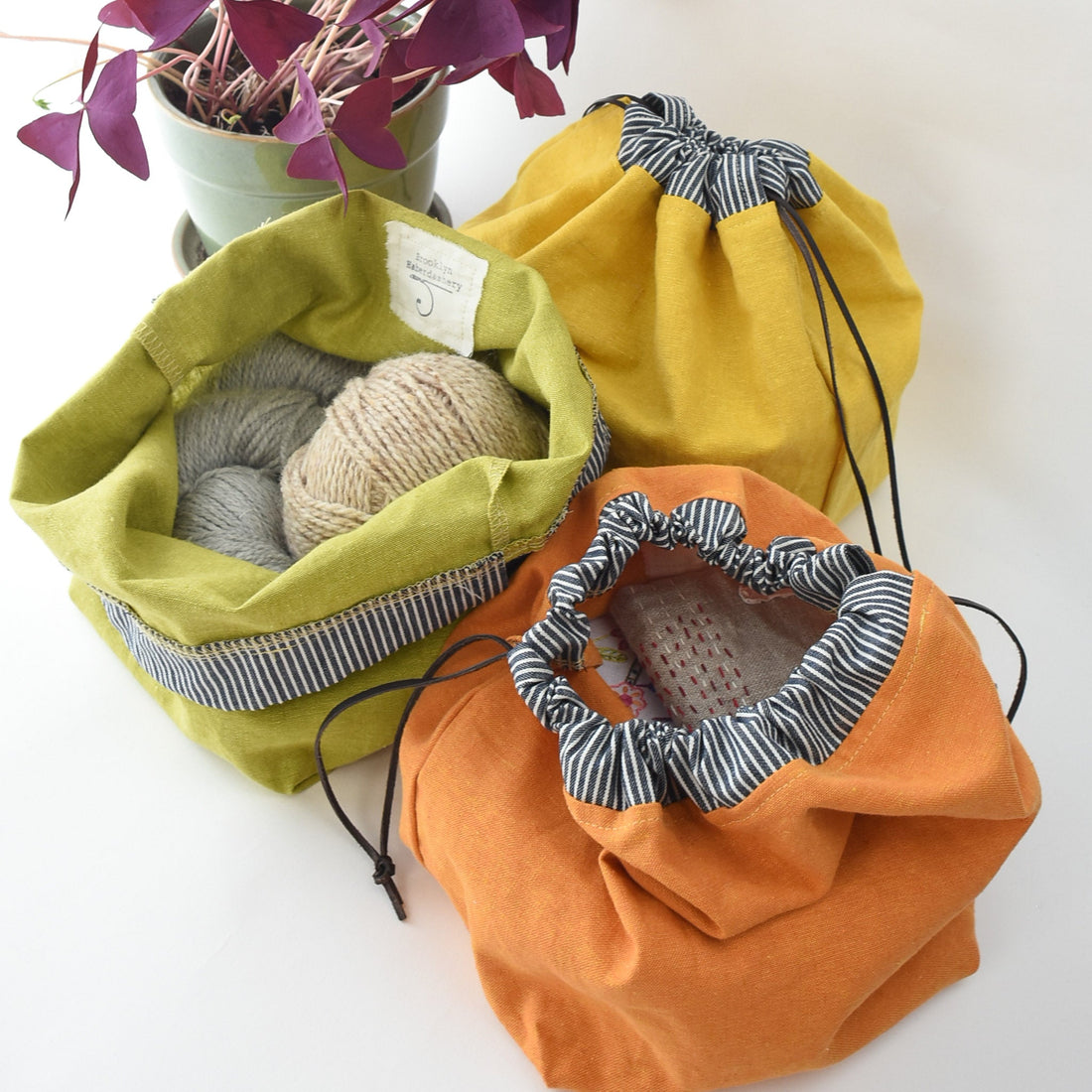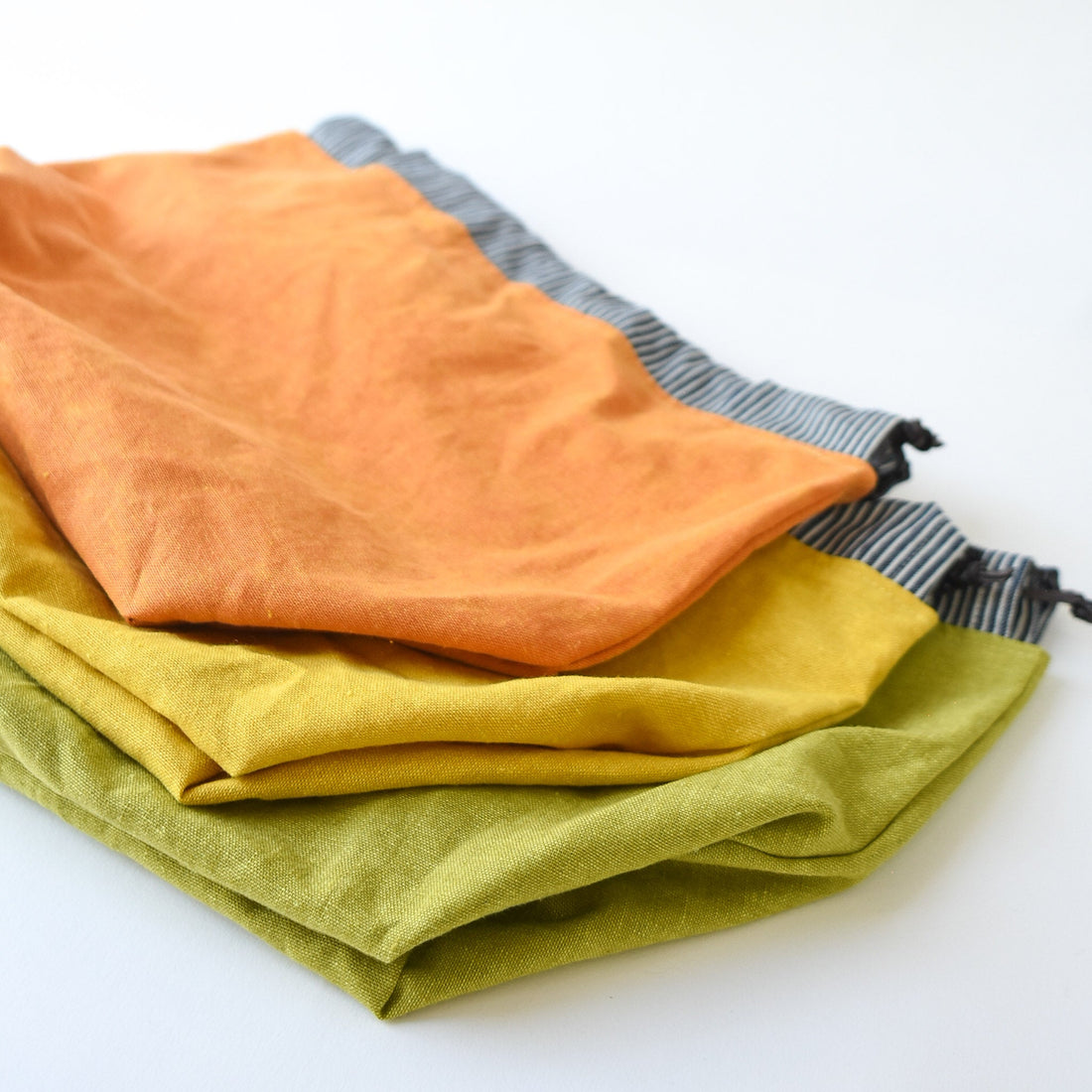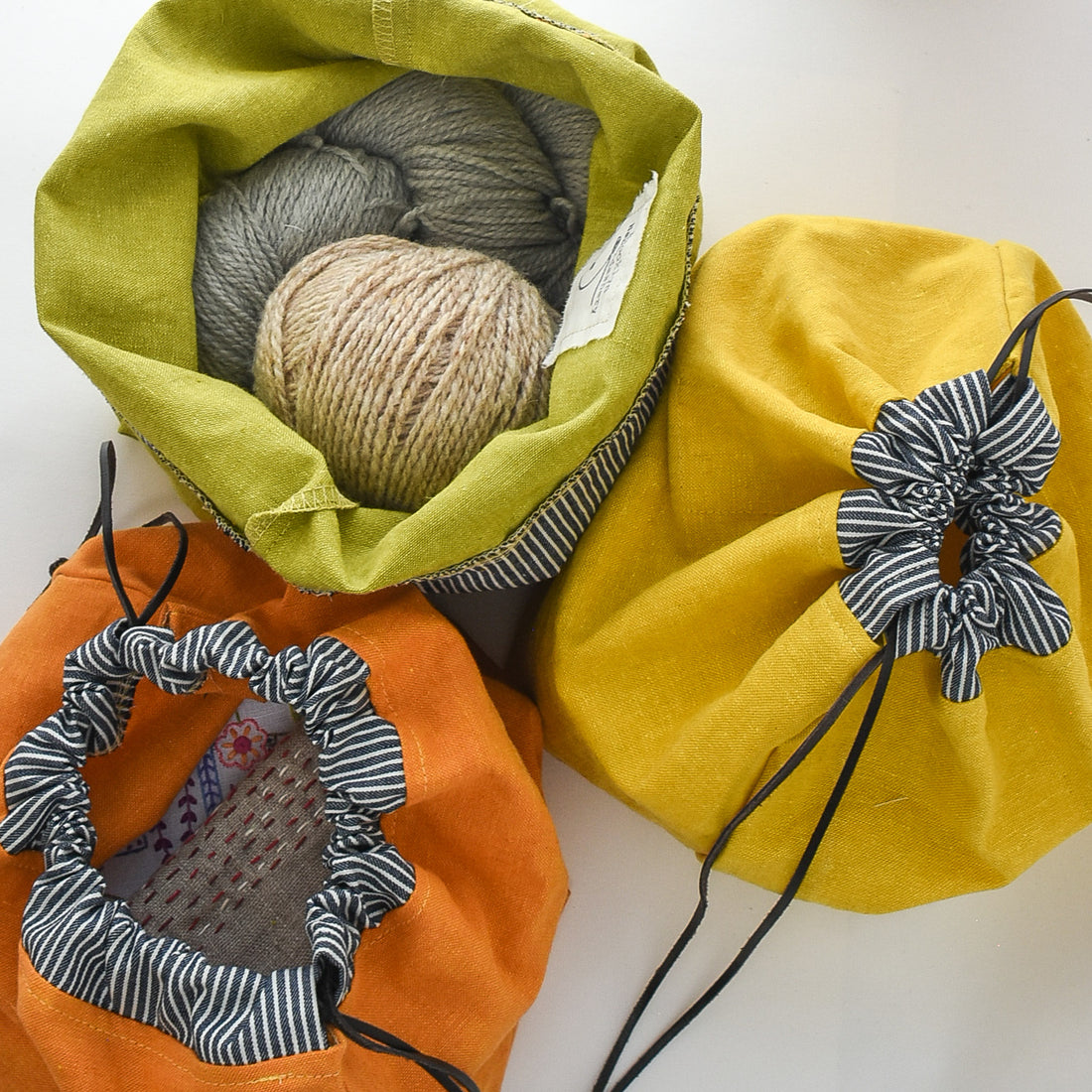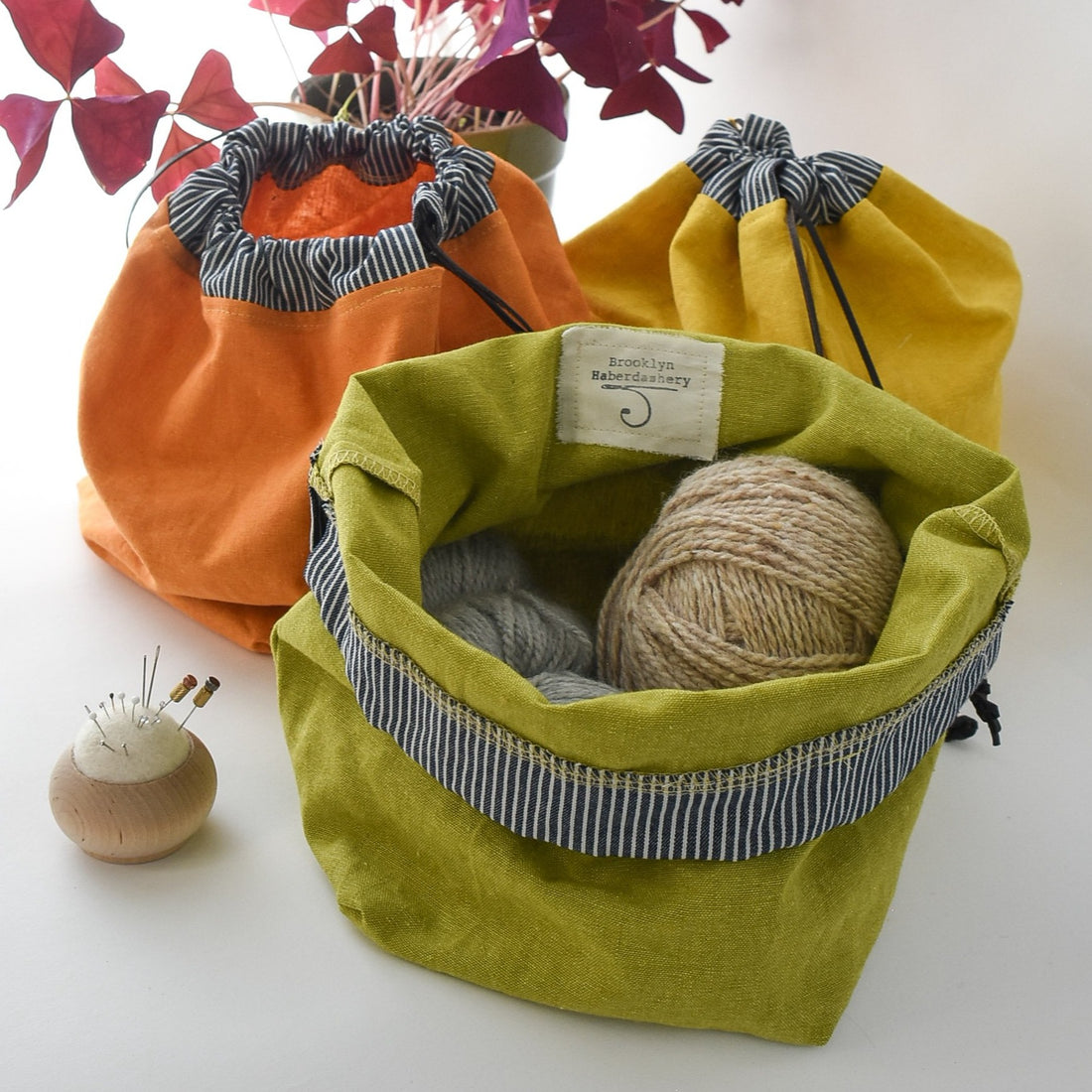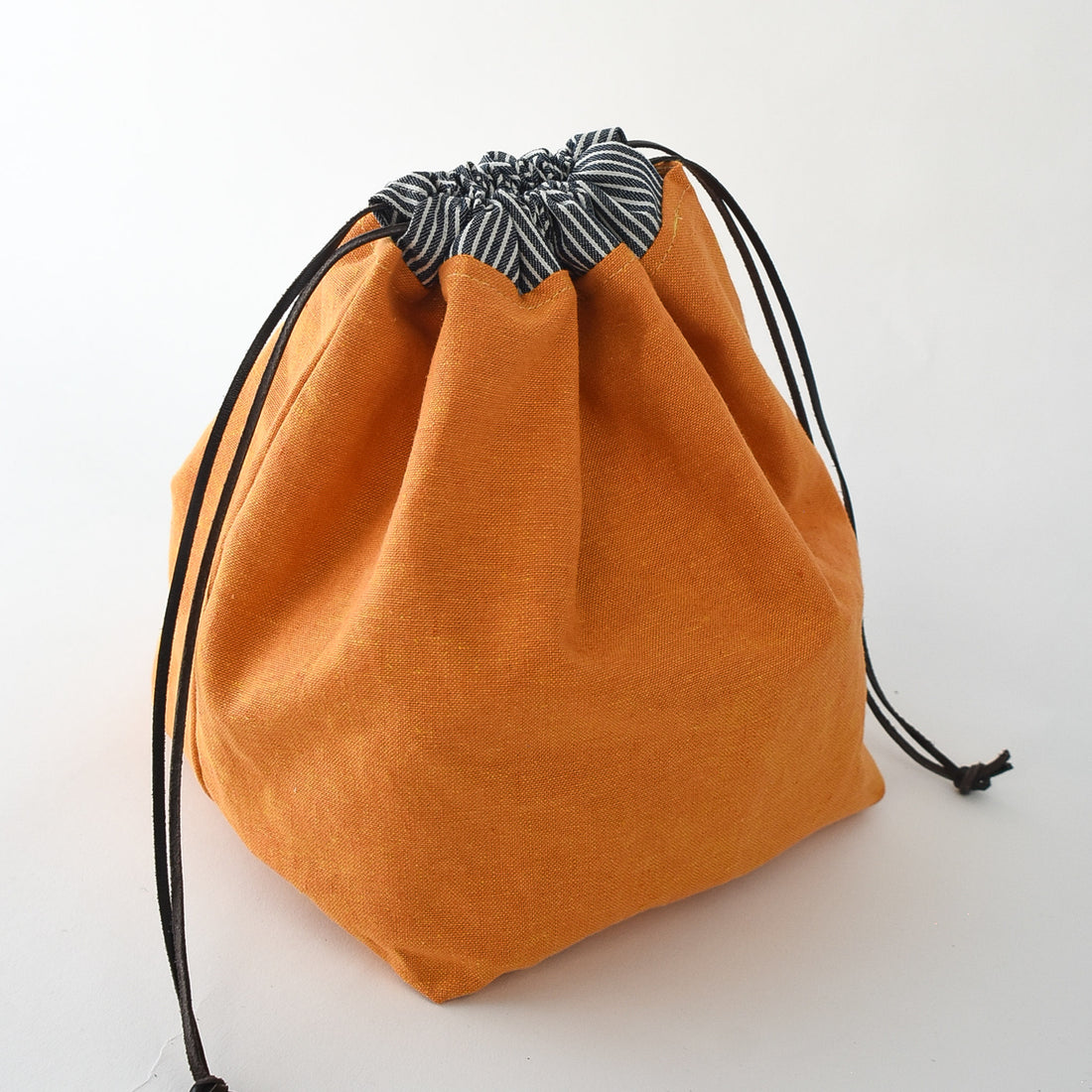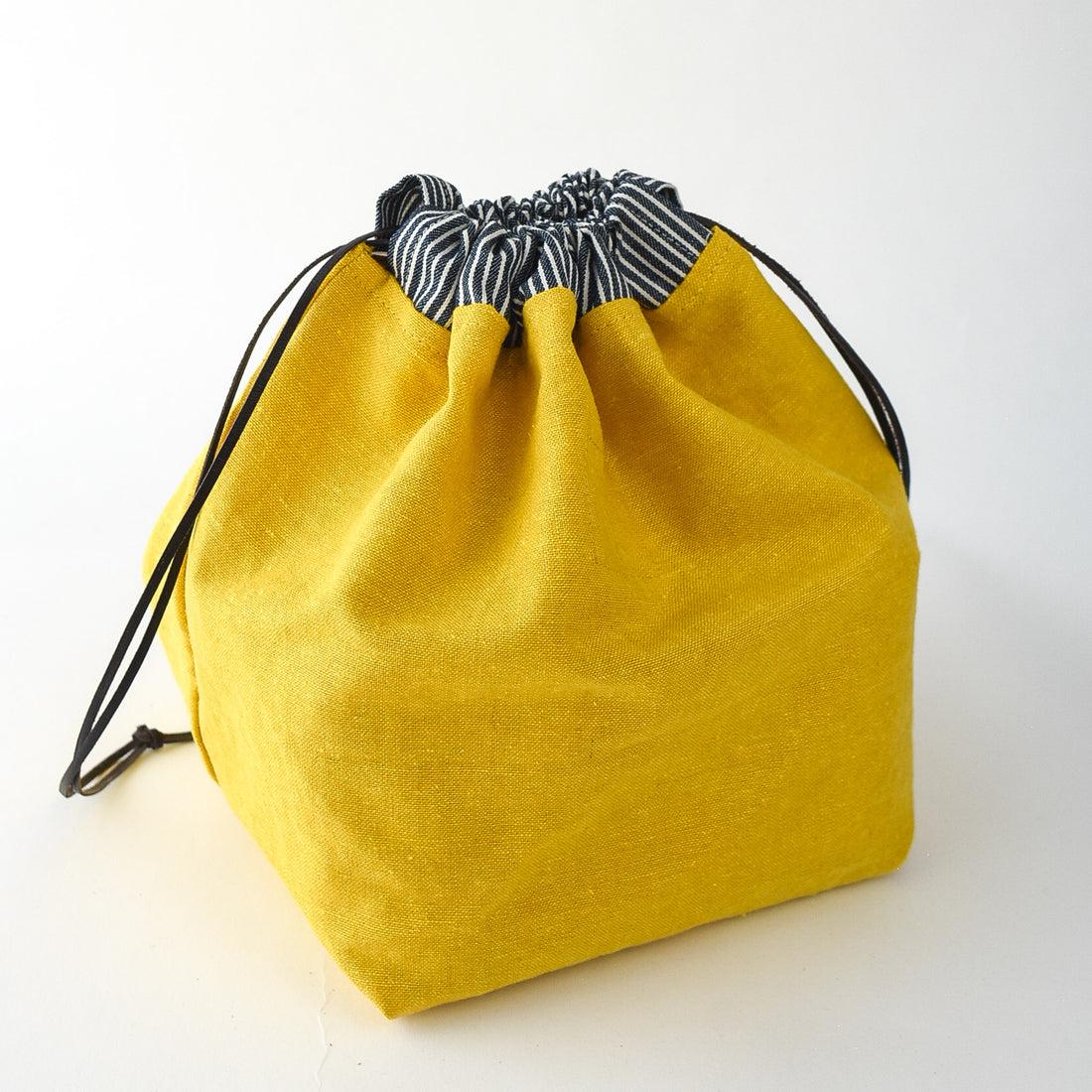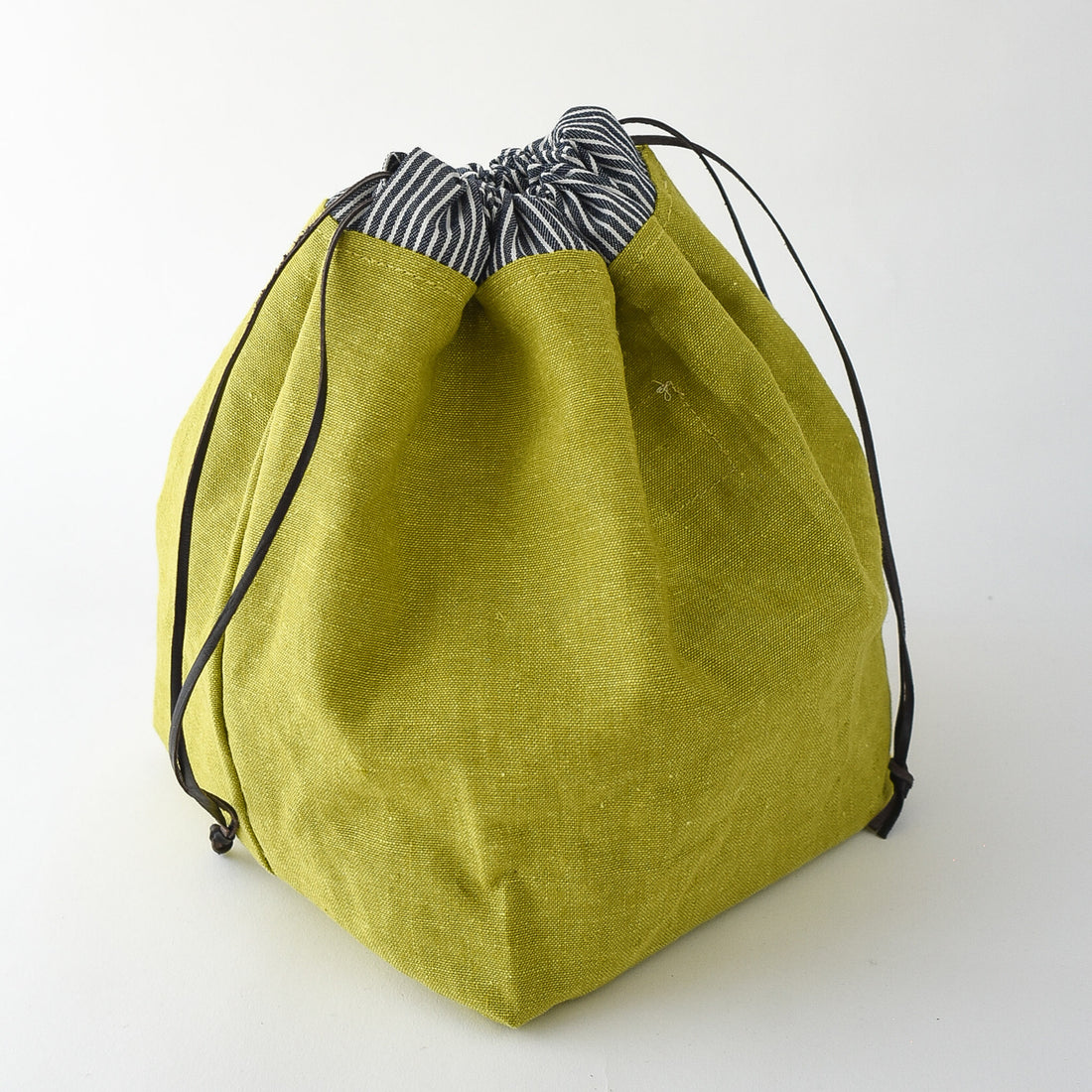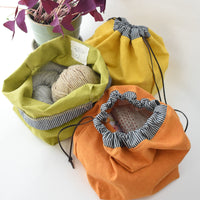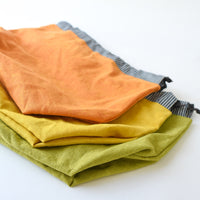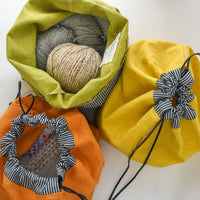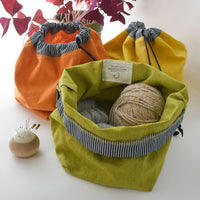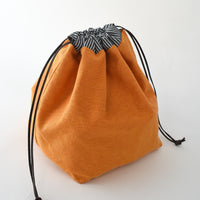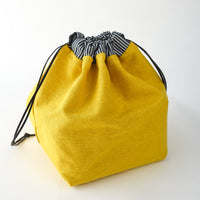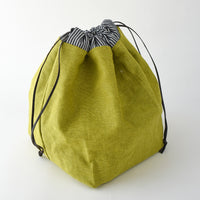 This sweet project bag is soft enough to collapse easily to contain a small project that you want to tuck inside your bag. At its capacity, the bag holds a sweater or sizable embroidery for when you have larger projects.
It is made from cotton/linen and the leather drawstring slides easily to cinch the bag at the top.
Dimensions: 10.5"h x 9"w x 4"d
Slight variations are inherent to the handmade process, and through them one can see the hand work involved in creating this item. 
Made in Brooklyn