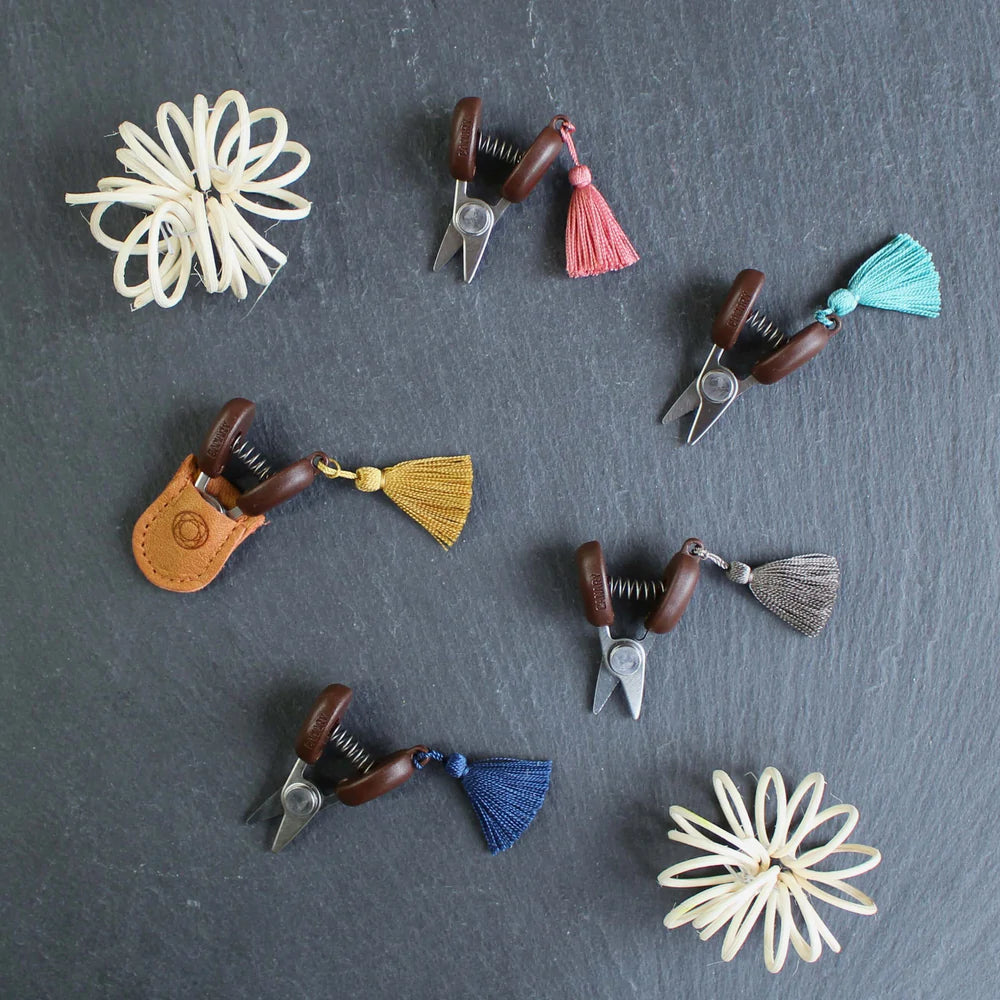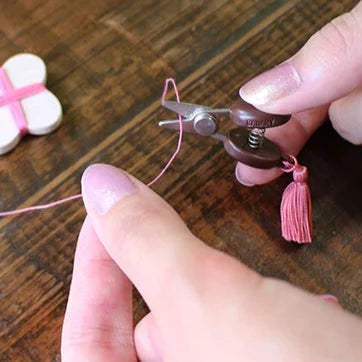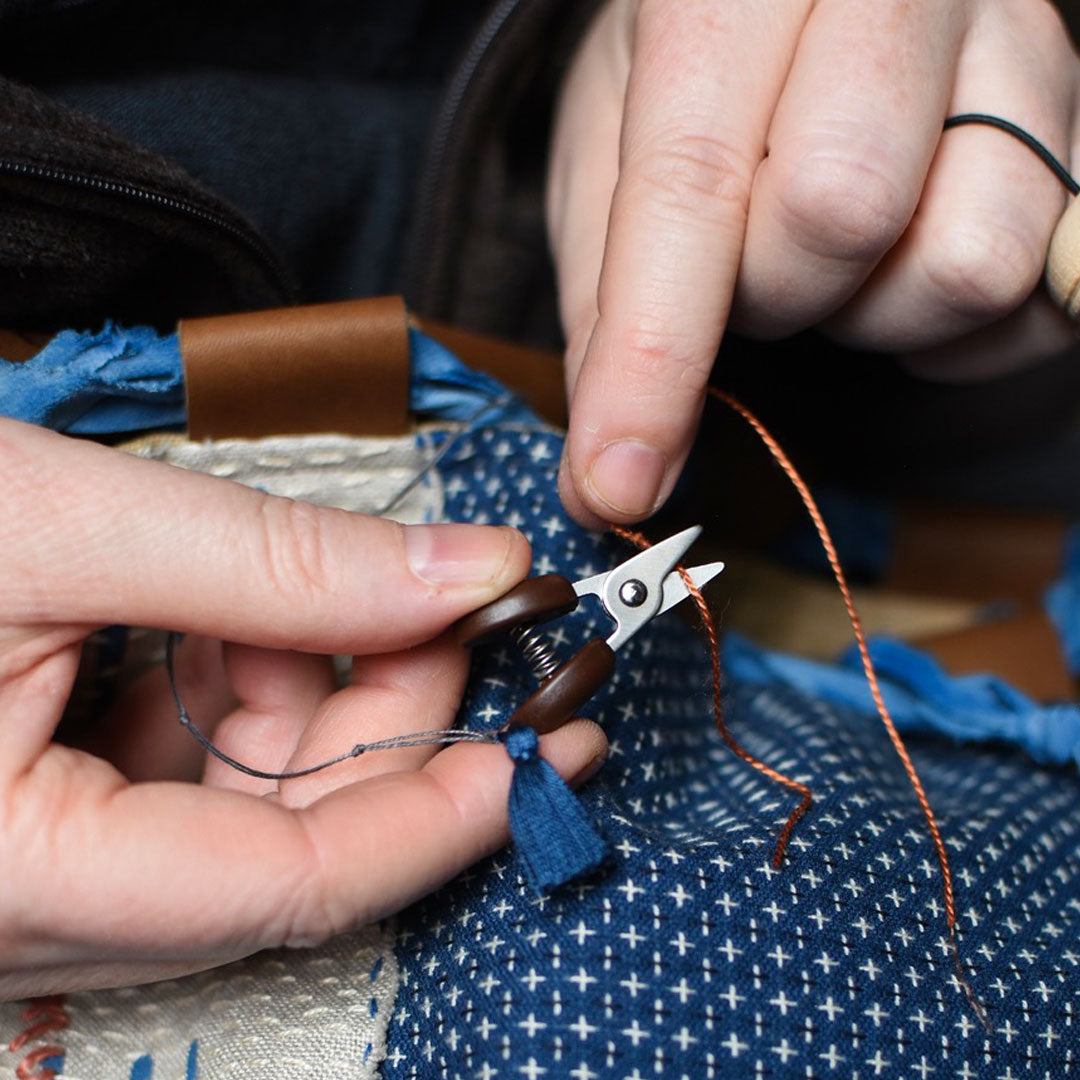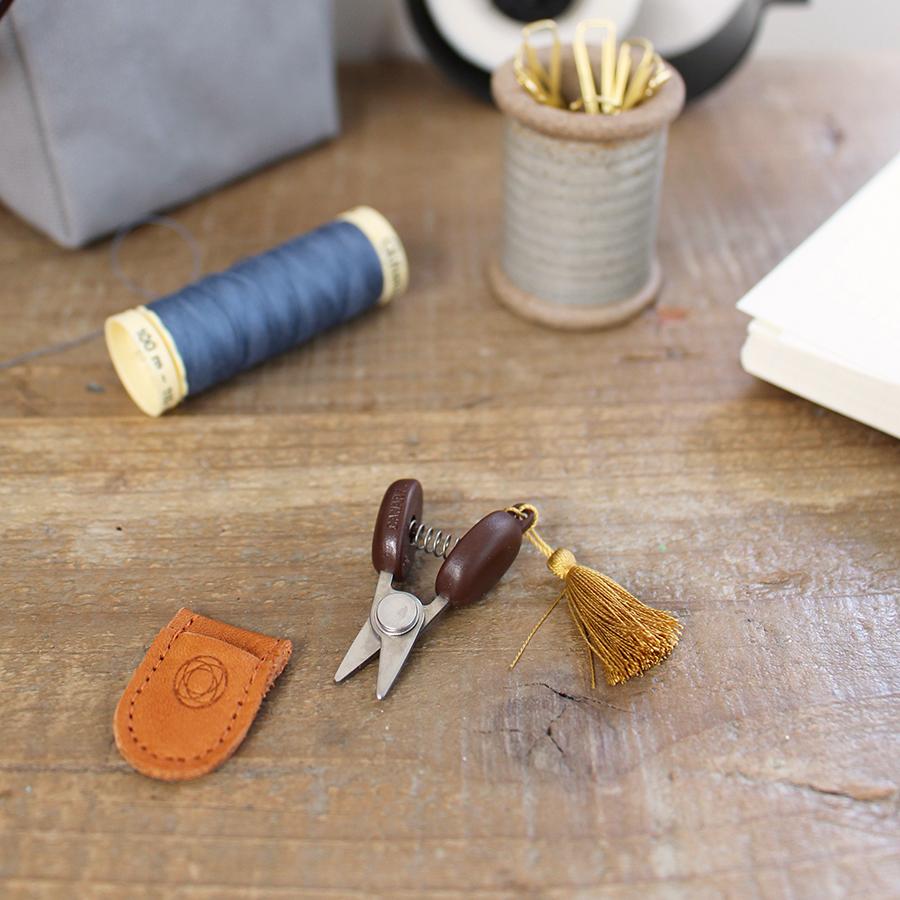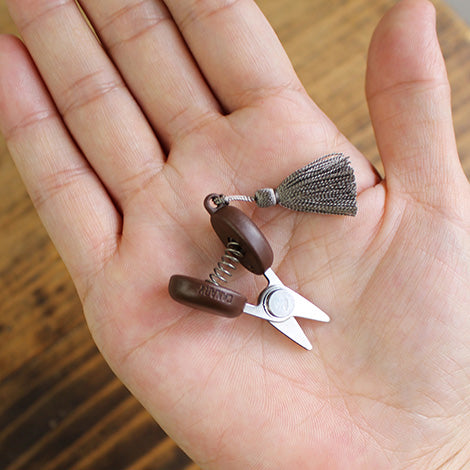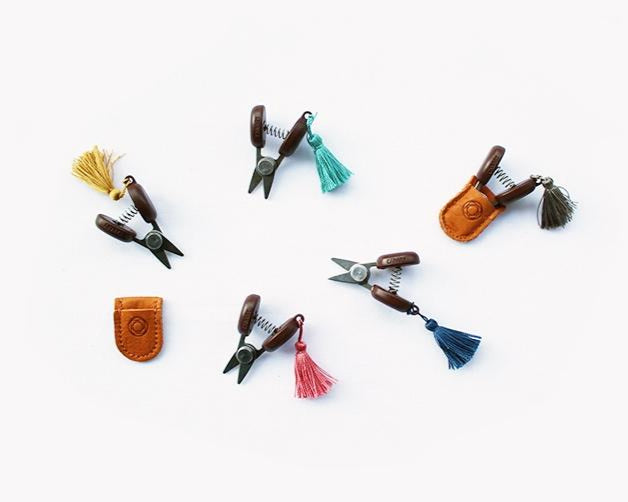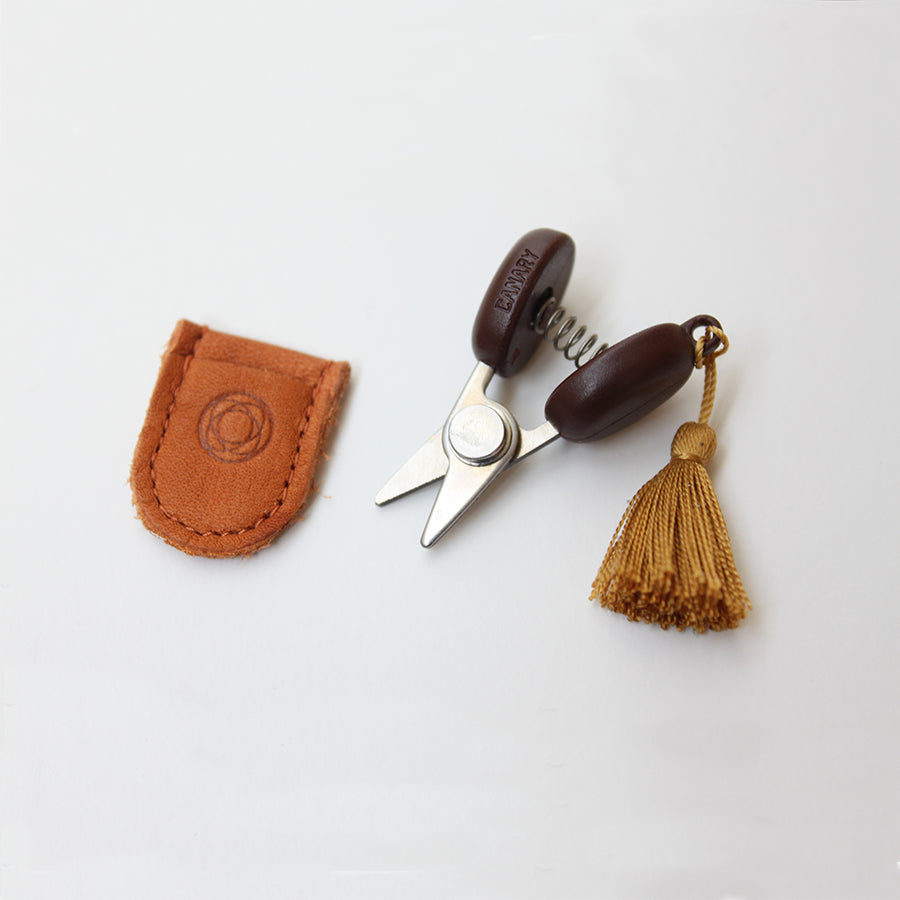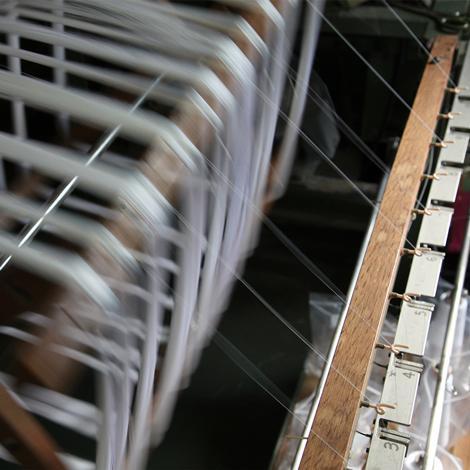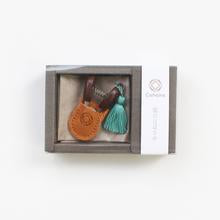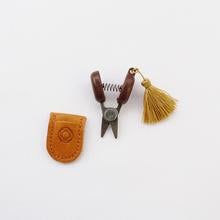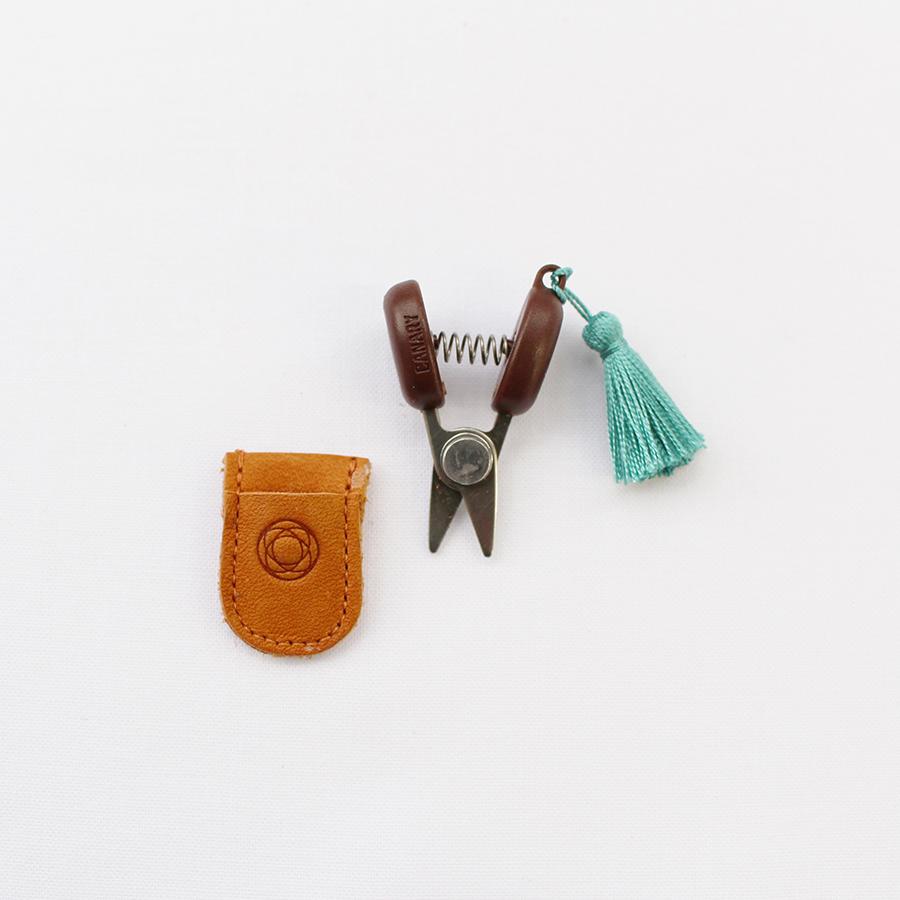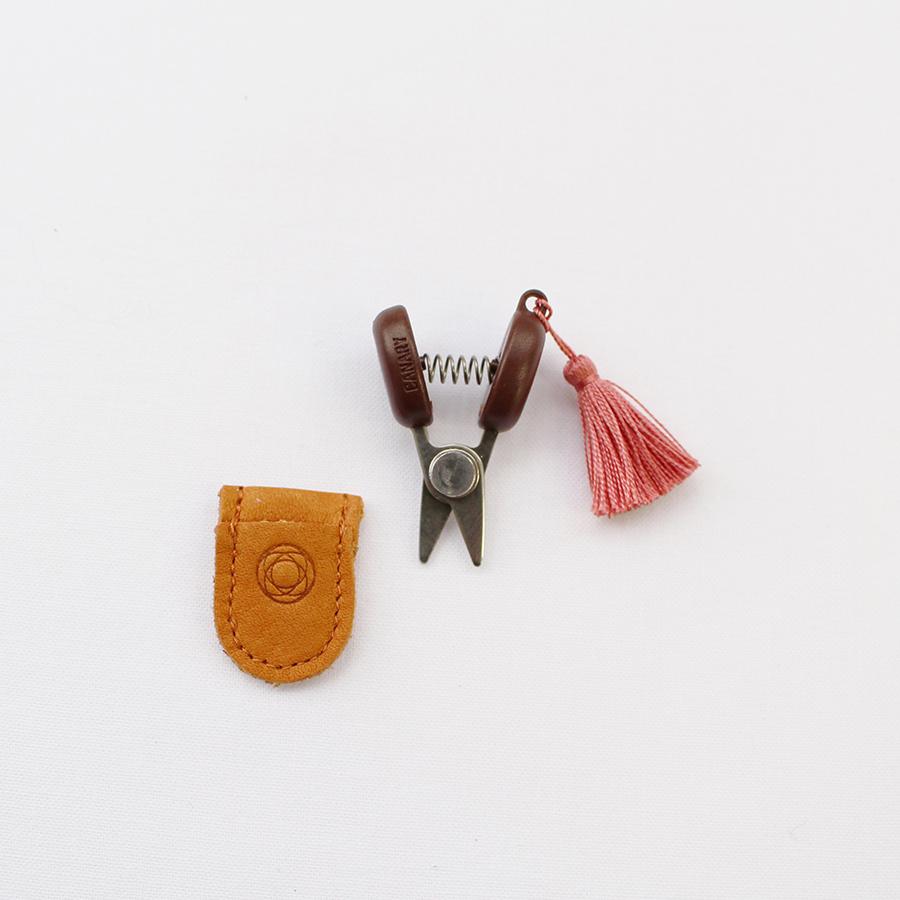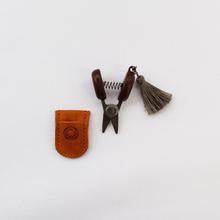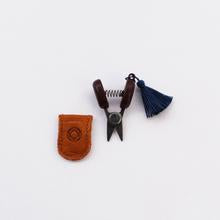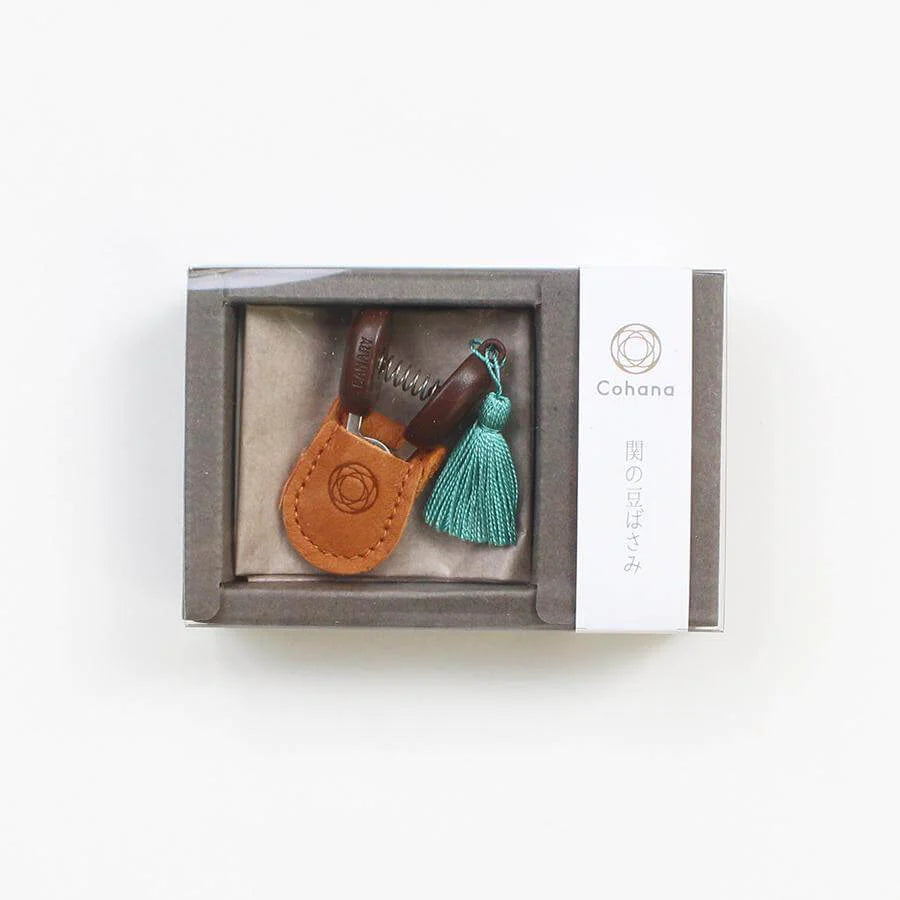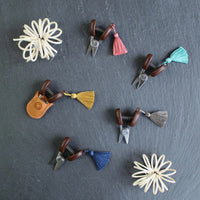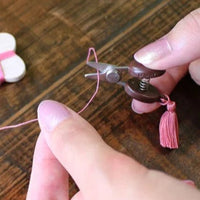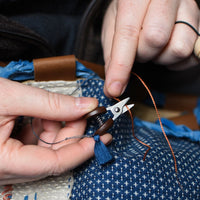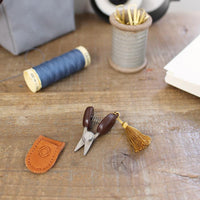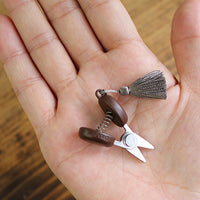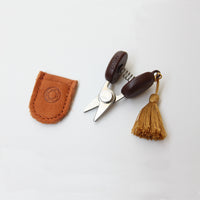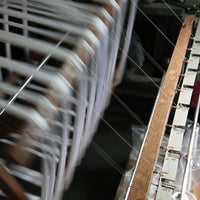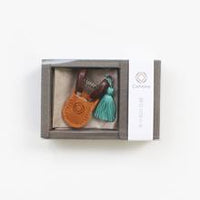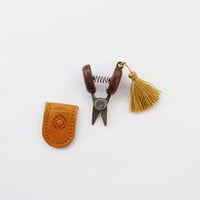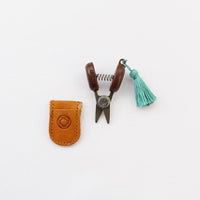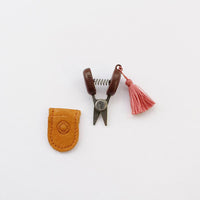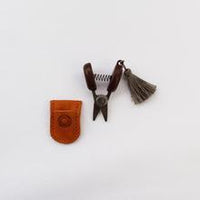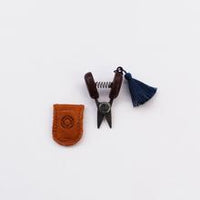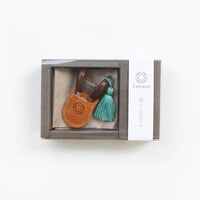 Our customer's favorite tool from Japan!
Despite its small size, the cute mini scissors have great cutting ability! It will quickly become your favorite too. It will travel anywhere with you, like a reliable companion, ready to snip any thread, string, or yarn in your kit.
These mini scissors are made in Seki, which is Japan's foremost cutlery-making town. They are made with the same time-tested, reliable craftsmanship as the best fabric shears. Some people call these bean scissors because the little finger pads look like coffee beans! :-)
The small silk tassels are carefully handmade by Imasato, a specialist in tassels and knots, founded in 1907. For over 100 years, Imasato has been making tassels for ornamentation of traditional handicraft items such as paper lanterns.
Each scissor comes with a high-quality, leather cover.
Dimensions: 1-3/8"l (35mm)
Made in Japan