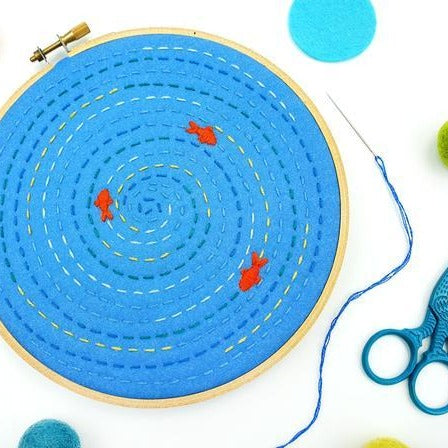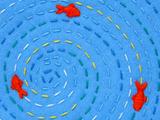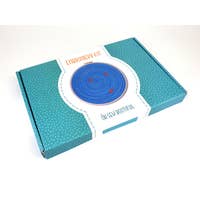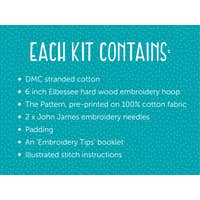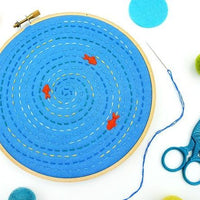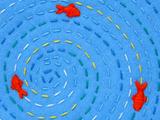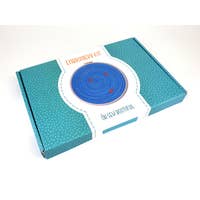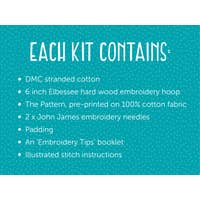 The Fish Pond Hoop Art kit is a great kit for beginners with just two stitches in a range of blues and greens to give the effect of swirling water with three orange fish swimming around. It is a very relaxing kit to stitch with a mindfulness feel to the design.
The Fish Pond Embroidery Kit contains everything you need to make this mindful and relaxing piece of hoop art whilst relaxing and learning a new skill.

What makes this kit really special is that, as well as step by step instructions and quality supplies, it has the pattern pre printed on to cotton fabric, in colour so that there is no need for transferring which makes your stitches really neat!
Each embroidery kit comes in a cute mailer style project box and includes the best quality embroidery supplies:
DMC stranded cotton
A 6 inch Elbesee hard wood embroidery hoop
The embroidery pattern, pre-printed on 100% cotton fabric
2 x John James embroidery needles
Padding
An 'Embroidery Tips' booklet
A stitch guide for the design including step by step, illustrated instructions
All the packaging is completely free of plastic, too!
Dimensions: 10" l x 6.6" w x 0.9" h

Made in United Kingdom