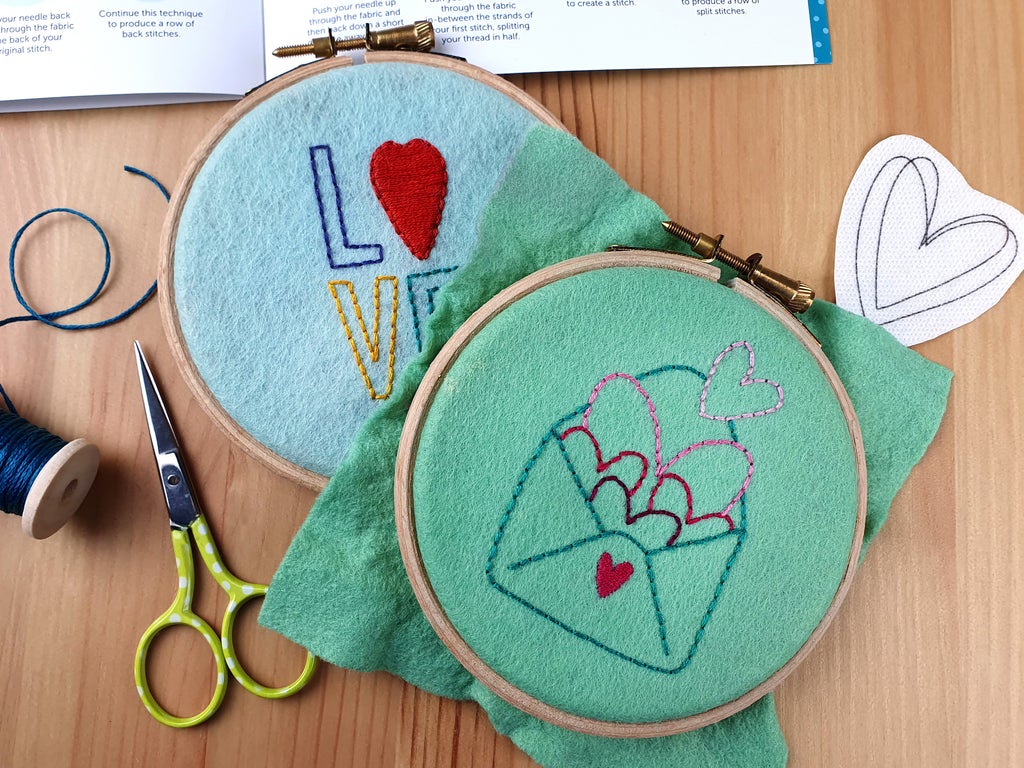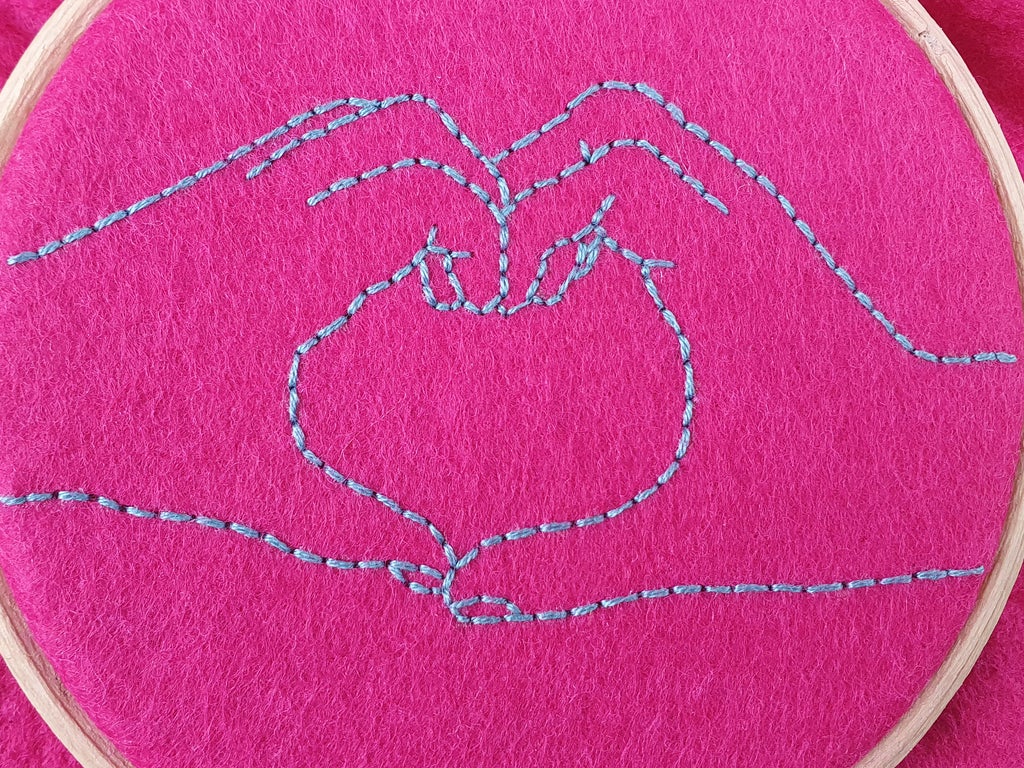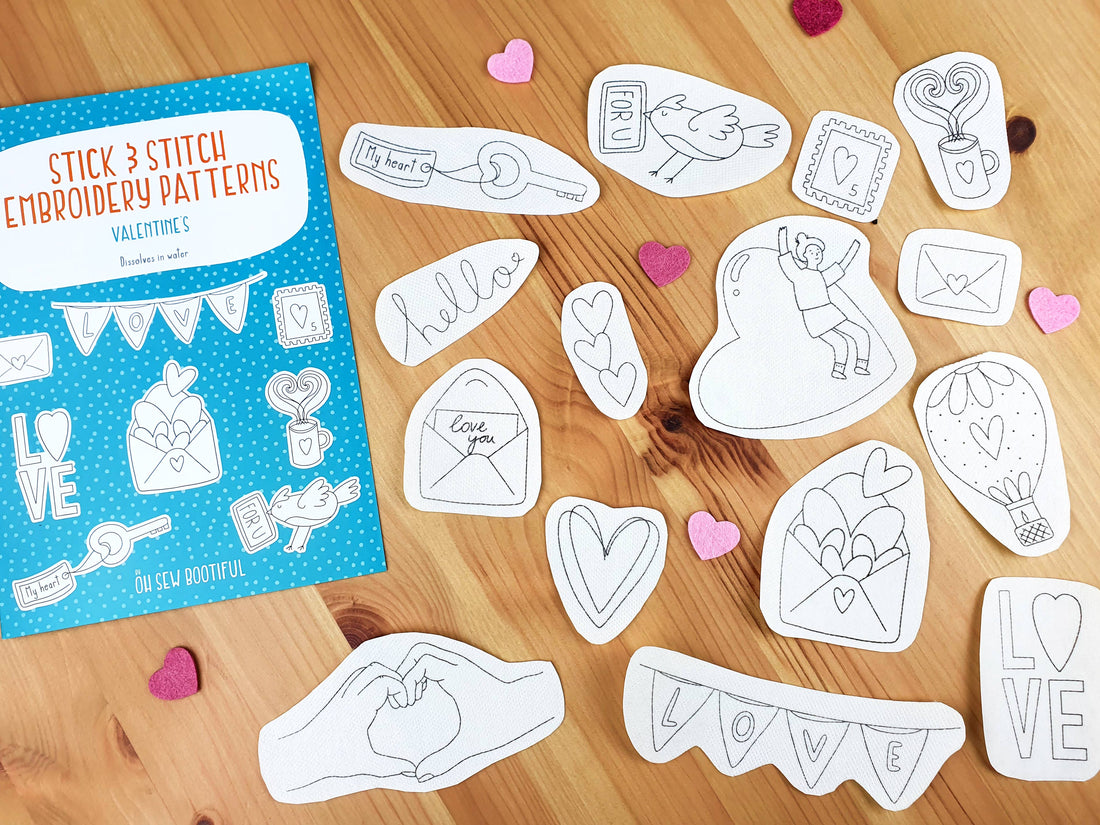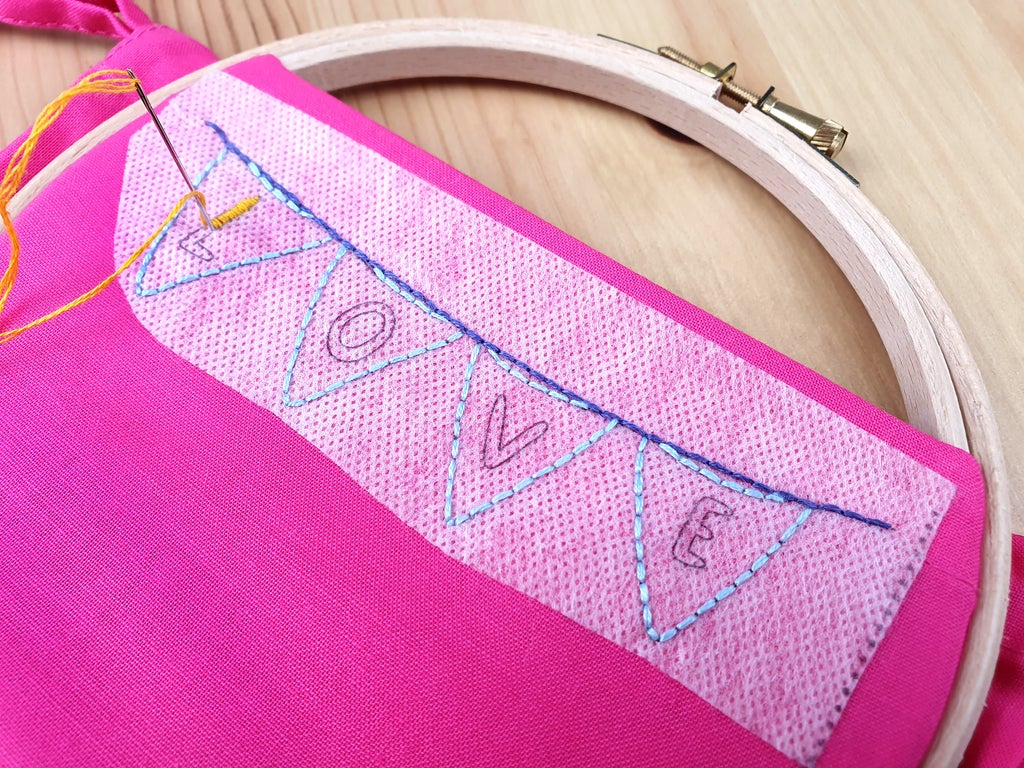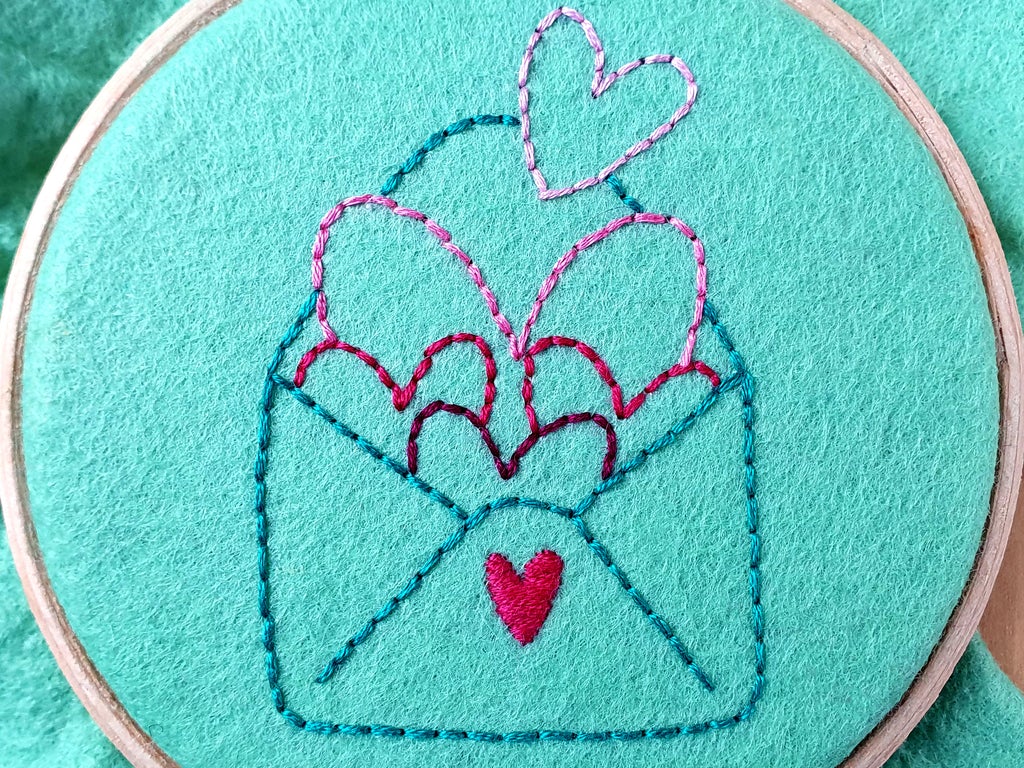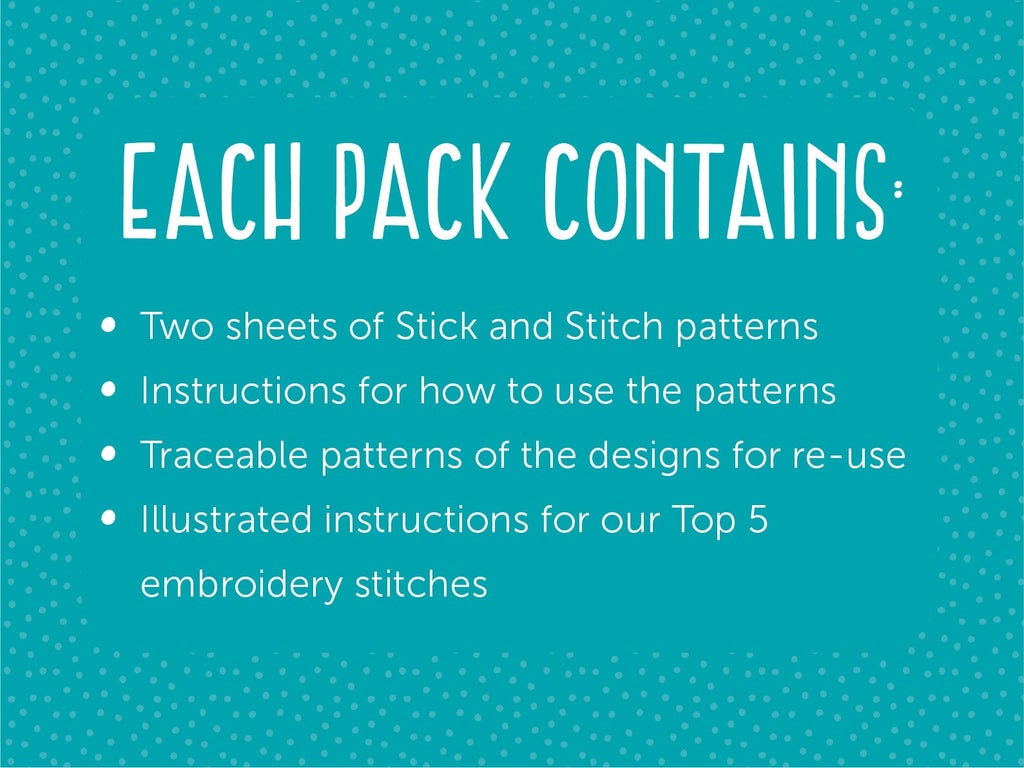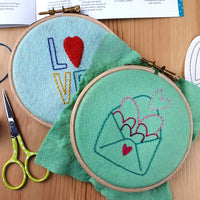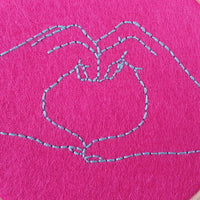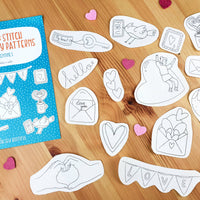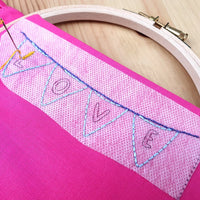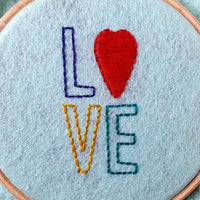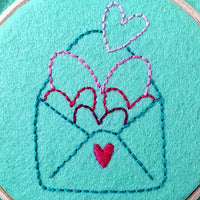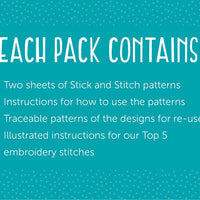 Valentines Stick-and-Stitch Embroidery Patterns
The Valentine Stick and Stitch Embroidery Pattern Pack contains 15 designs ready for you to jazz things up! They look great stitched onto cotton gift bags or made into felt hoops as shown in the images.

Stick and Stitch Embroidery Patterns are great for up-cycling, adding to garments, bags, you name it! If you can sew it, you can stick and stitch it! They even work on dark fabric.

The designs range between 3/4" and 4" in size and can be used to make felt baubles, decorate napkins and cloth gift bags, even t-shirt's and jumpers!

The Loadsa Love Stick and Stitch Pack Contains:
- 15 Stick and Stitch patterns
- Instructions for how to use the embroidery pattern
- Traceable patterns of the designs, should you wish to use them again
- Illustrated instructions for 5 embroidery stitches
- Biodegradable and compostable packaging (Although the sleeve looks like plastic, it's actually made from corn/potato starch.)
To use, simply cut out the design you fancy stitching, peel off the backing, and stick it onto the fabric you'd like to embroider. Once you've finished stitching, simply run the patch under tepid water, watch the paper dissolve before your eyes, and let it air dry!
The possibilities are endless with Stick and Stitch Embroidery Patterns. You're free to choose colors, which embroidery stitches you use, and where you wish to embroider your design. Let your imagination go wild!
PLEASE NOTE:
Each Stick and Stitch Pattern is for personal use only and must not be copied, re-sold, or re-distributed in any way.
© STEPH ARNOLD | OH SEW BOOTIFUL | 2016