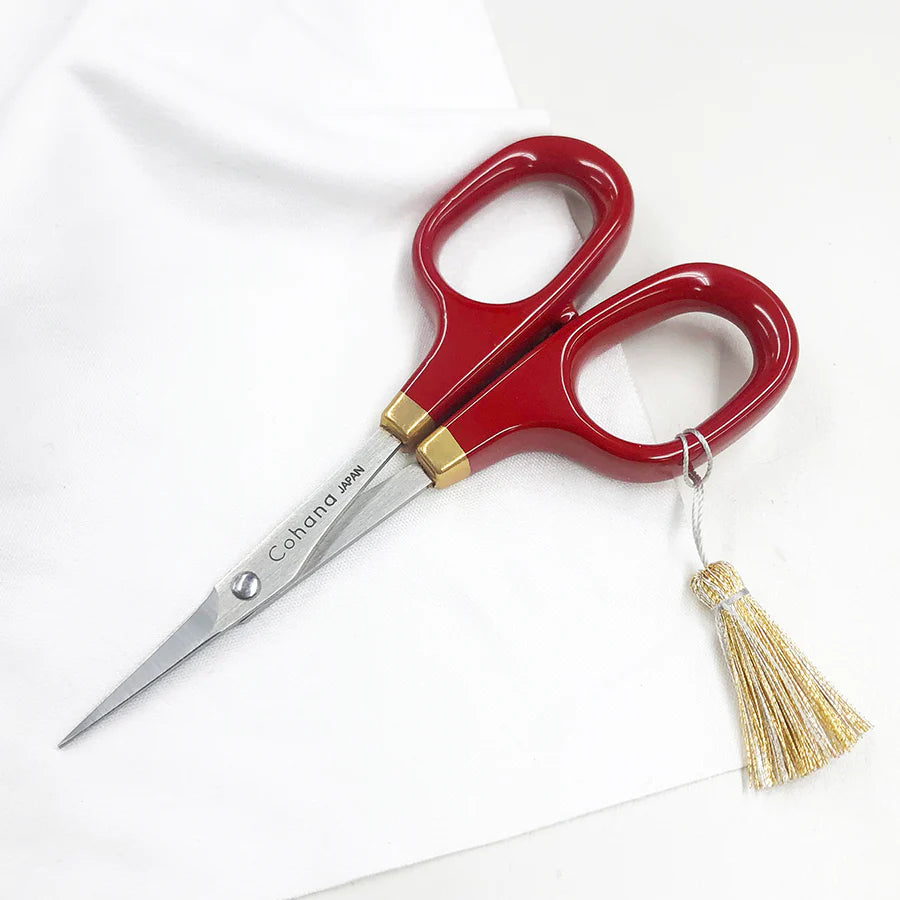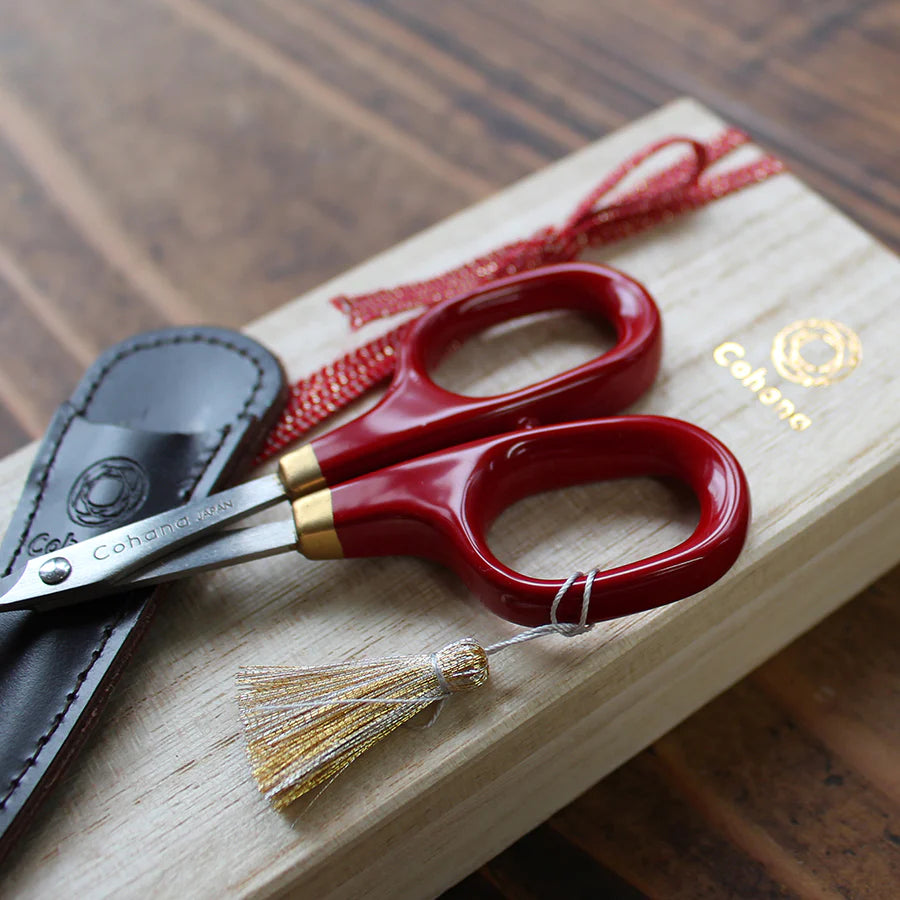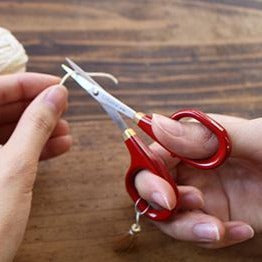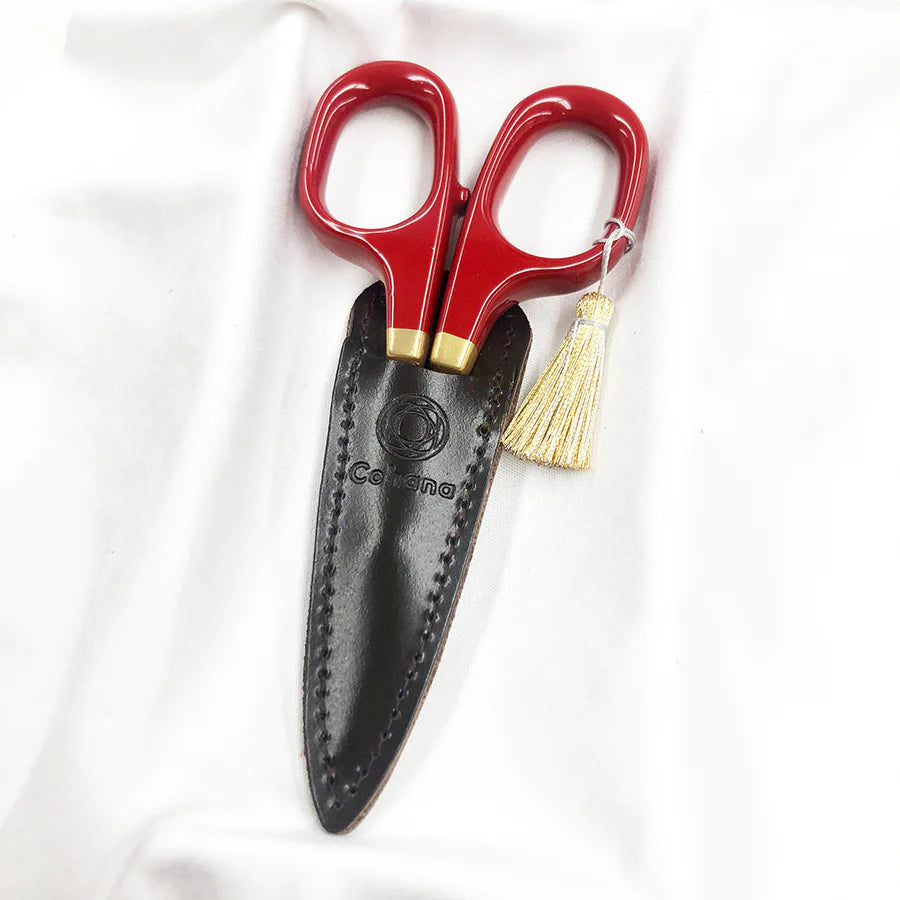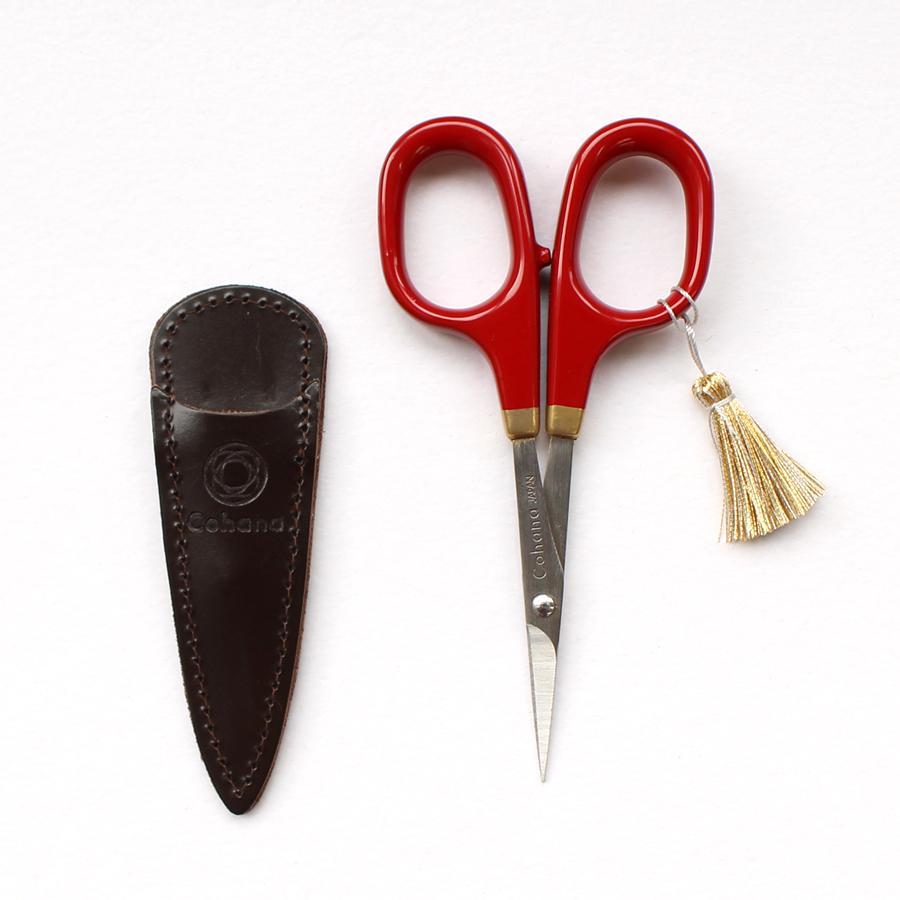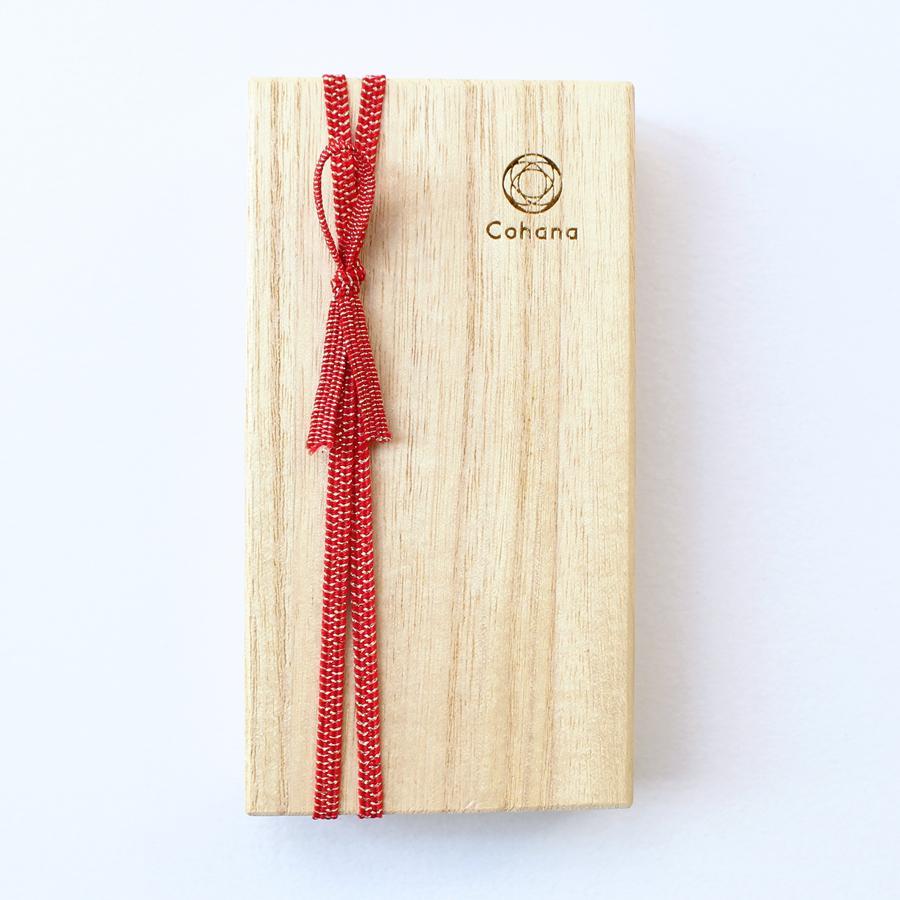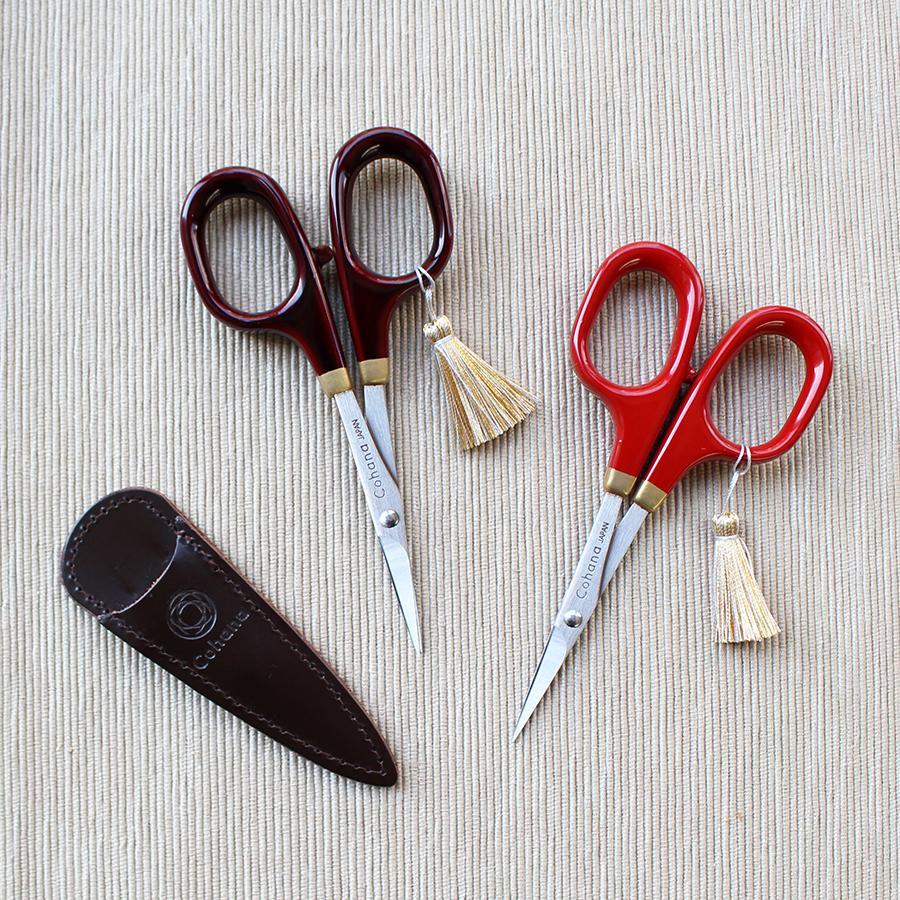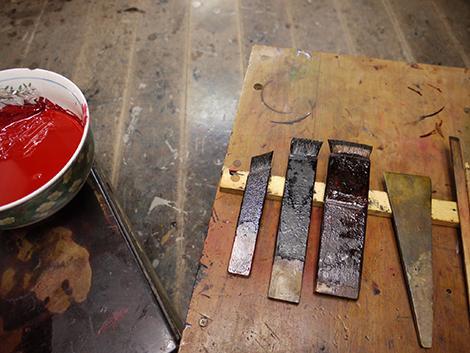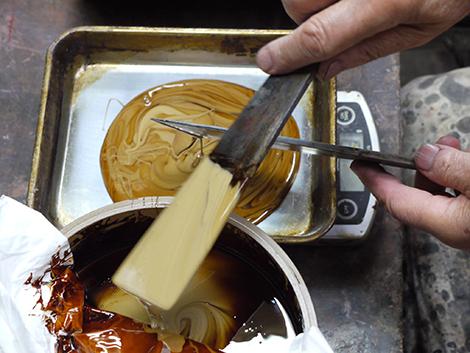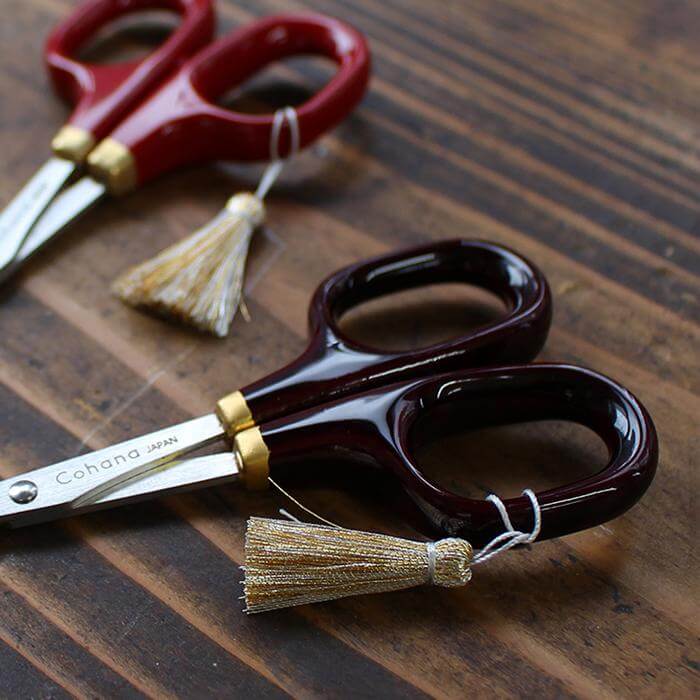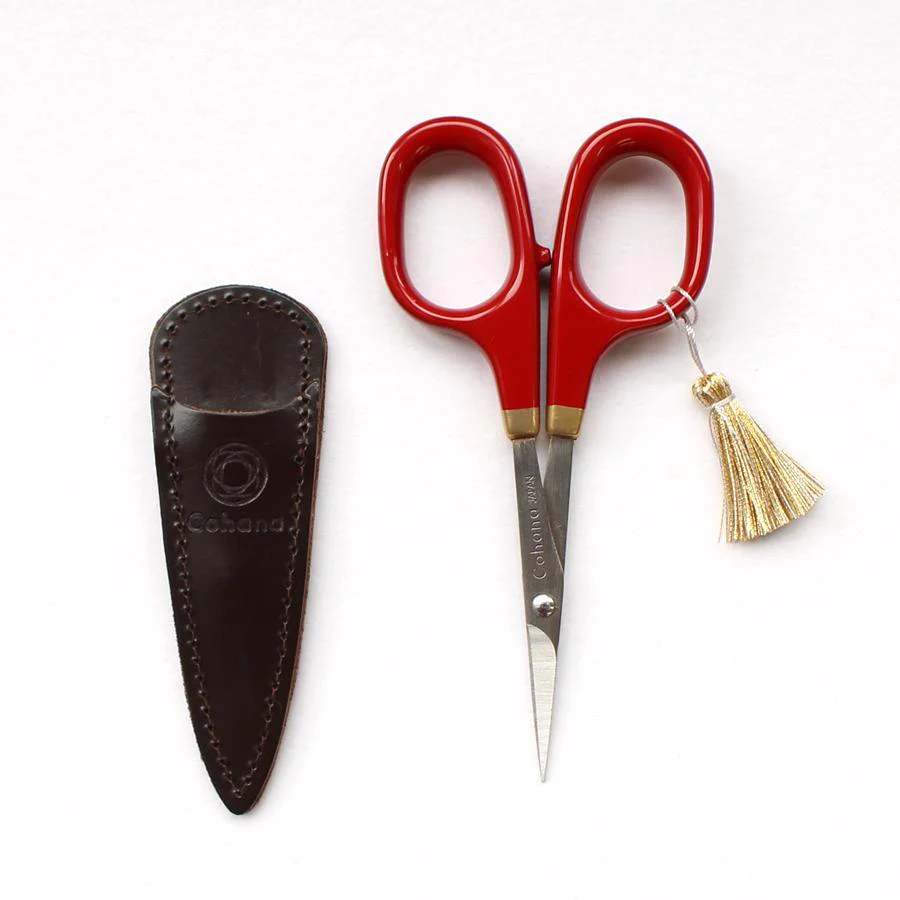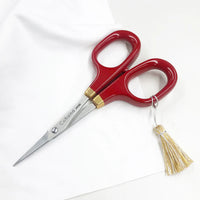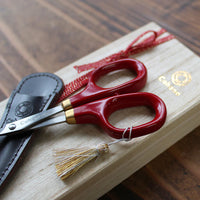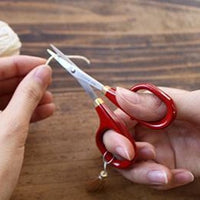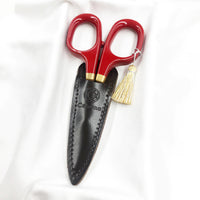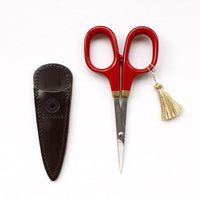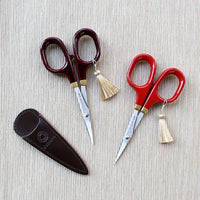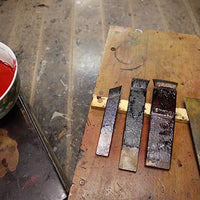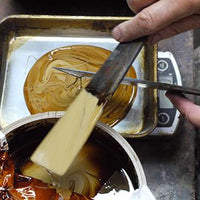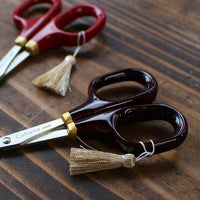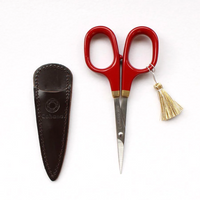 Fine Scissors with Gold Lacquer, Vermilion
Vermilion
Exquisite scissors with outstanding beauty and sharpness!
The thin blade tip is useful for detailed work and is recommended for handicrafts of many kinds. Artisans adjust the cutting of the blades one by one for the small scissors, resulting in a sharp cut.
Each scissors is painted by hand with lacquer and gold. You can enjoy the subtle color changes unique to natural lacquer, and with each passing year, you can enjoy a beautiful and beautiful luster.
With a soft leather case and a tassel of gold and silver, the scissors are made even more gorgeous. By cleaning with the included cloth, the luster of the lacquer is restored and you can use it forever.

Dimensions: 105mm (4 1/8") long
Made by Mr. Hasegawa Cutlery in Seki City, Gifu Prefecture, one of Japan's leading cutlery towns.