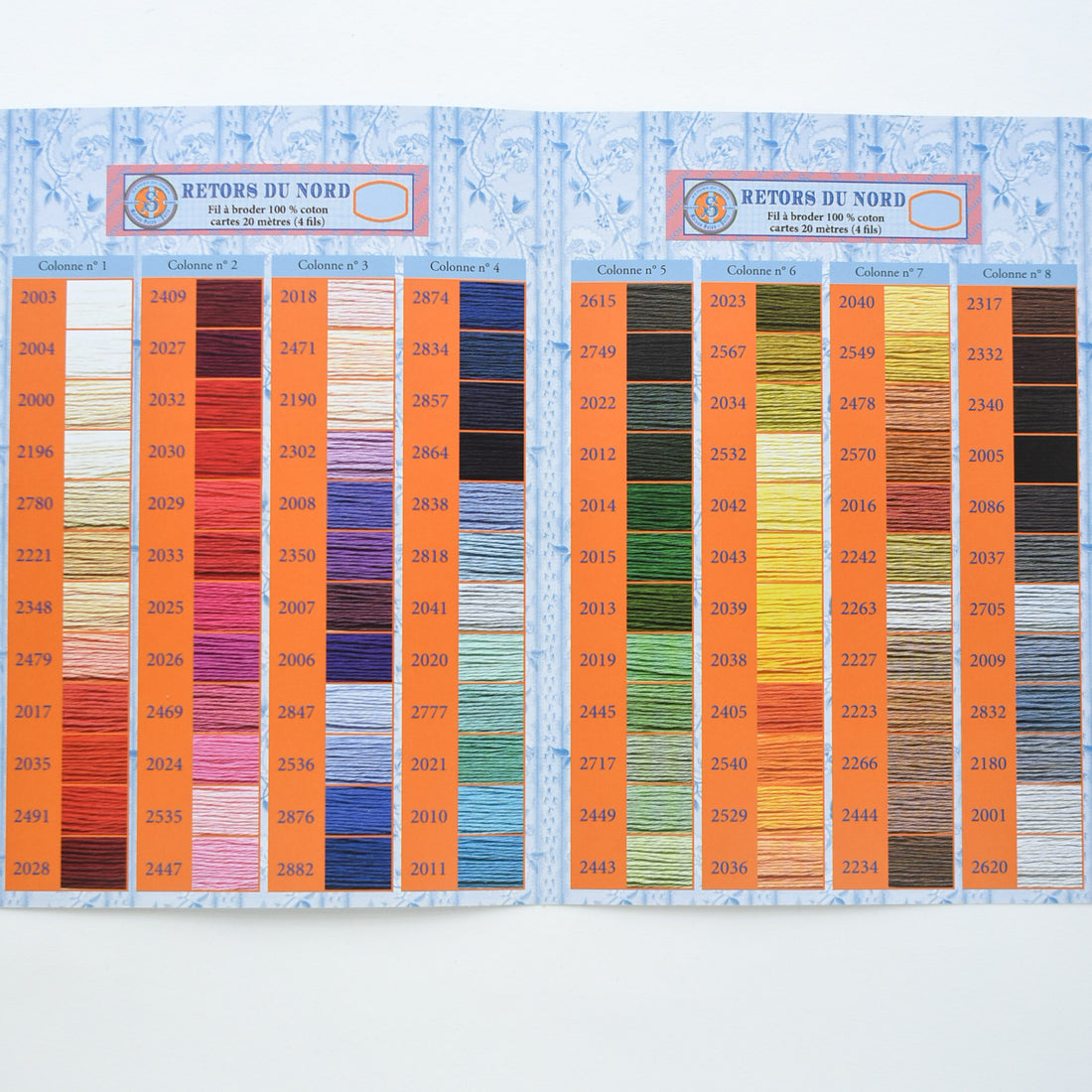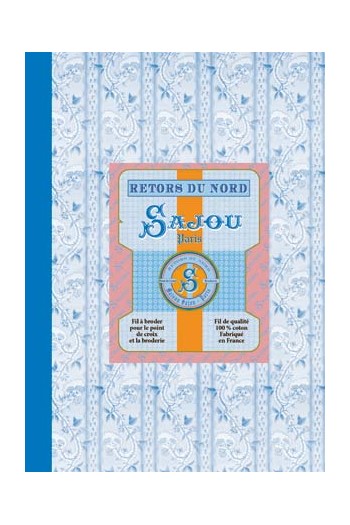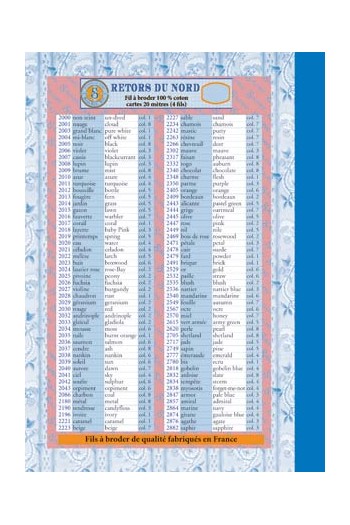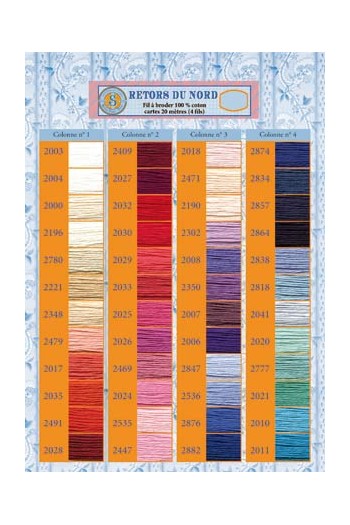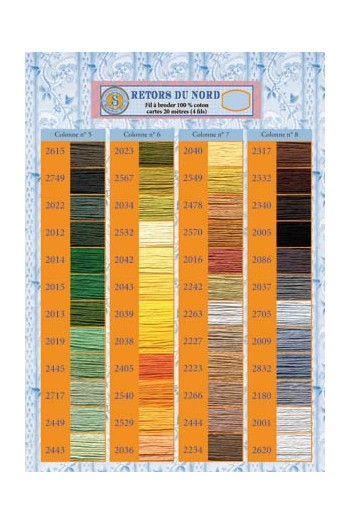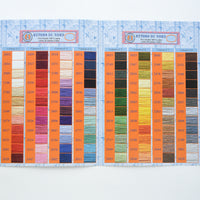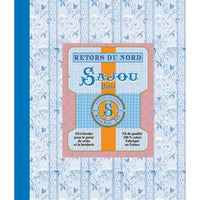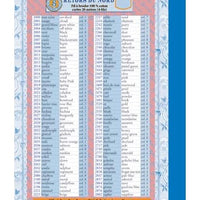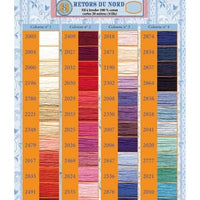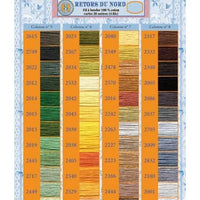 Thread Color Chart -- Retors du Nord thread
This colour chart presents the 96 colours available in Retors du Nord embroidery threads.
It is printed on 300g cardboard and folded in two. On the back, a list of colours in ascending order, to make finding the colours on the card easier.
Much care has been taken in the high quality print of this card, however there can be a slight difference in the actual colours and the representation.