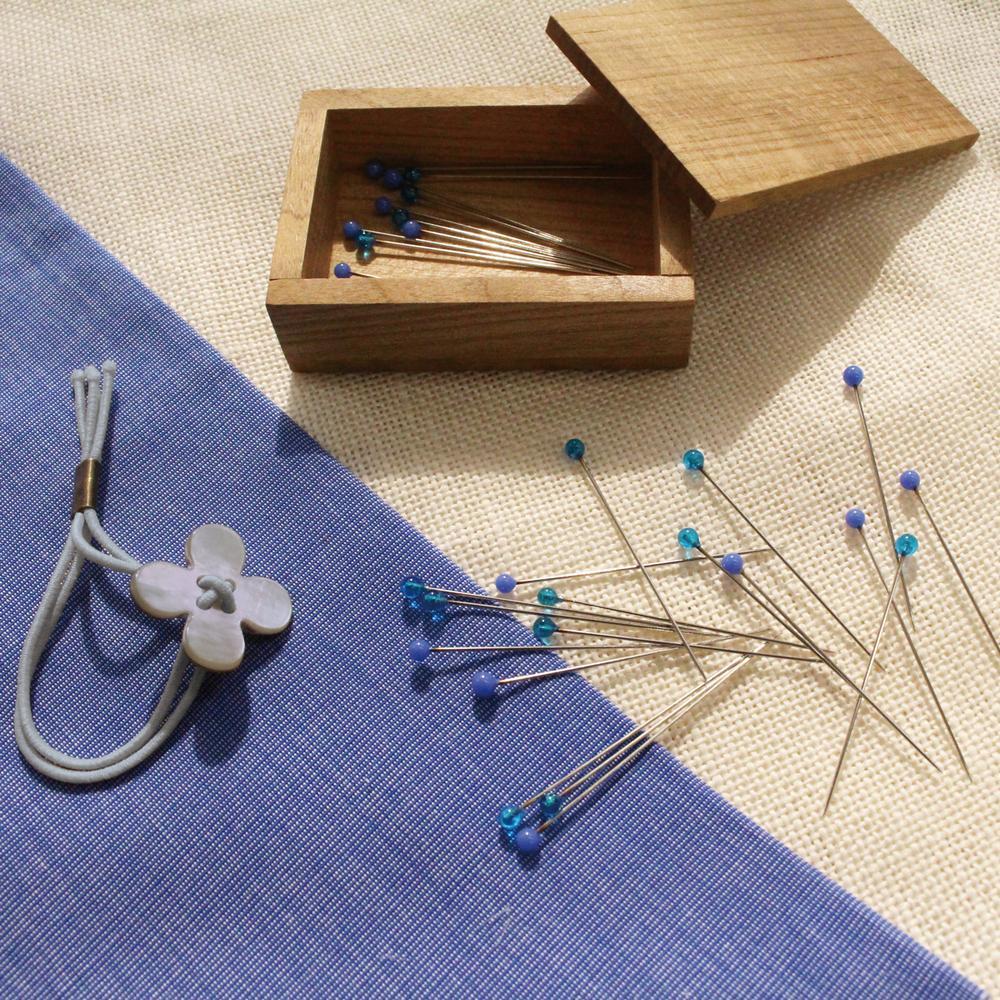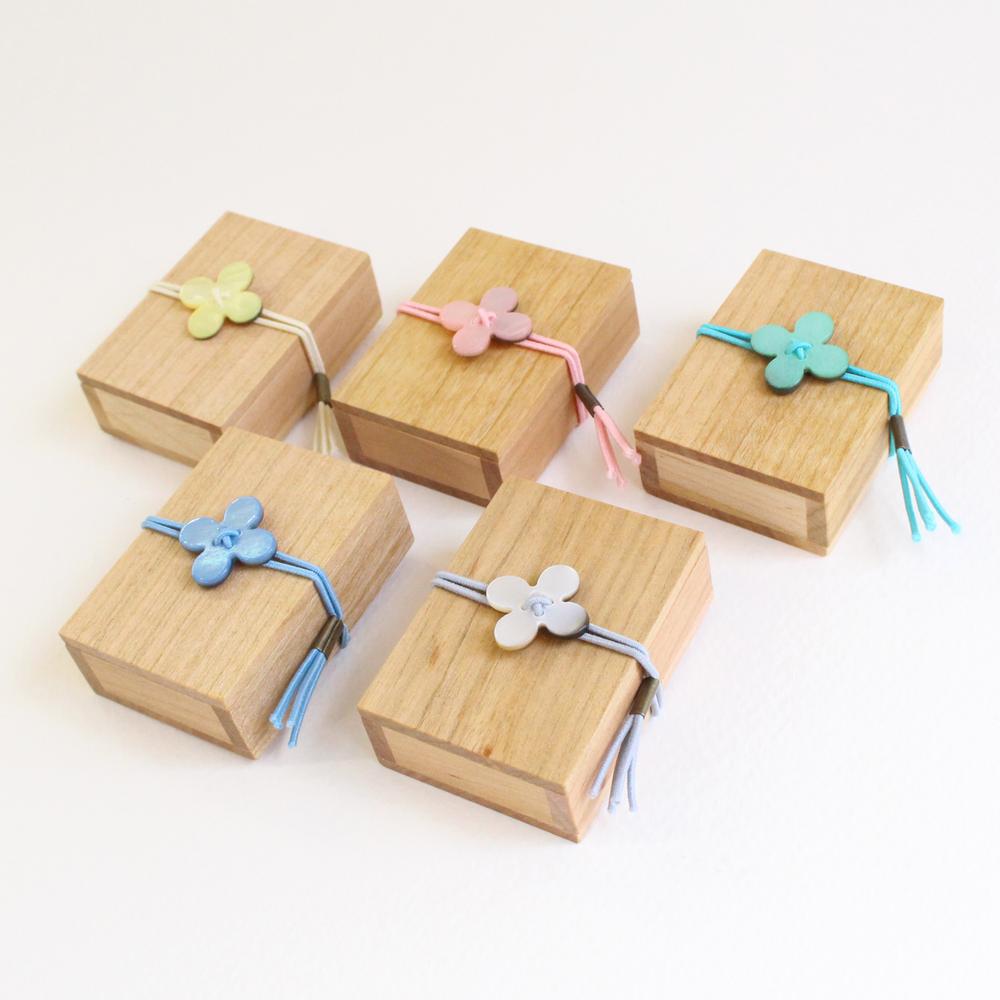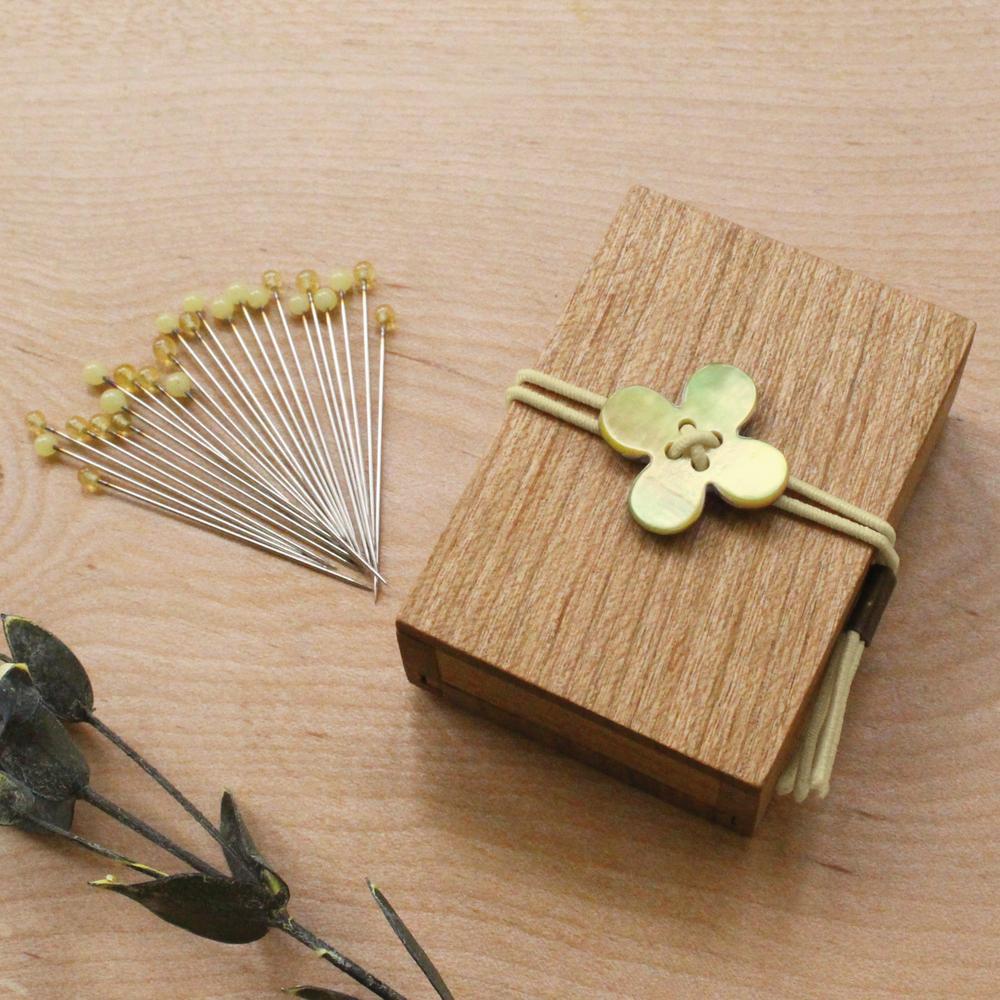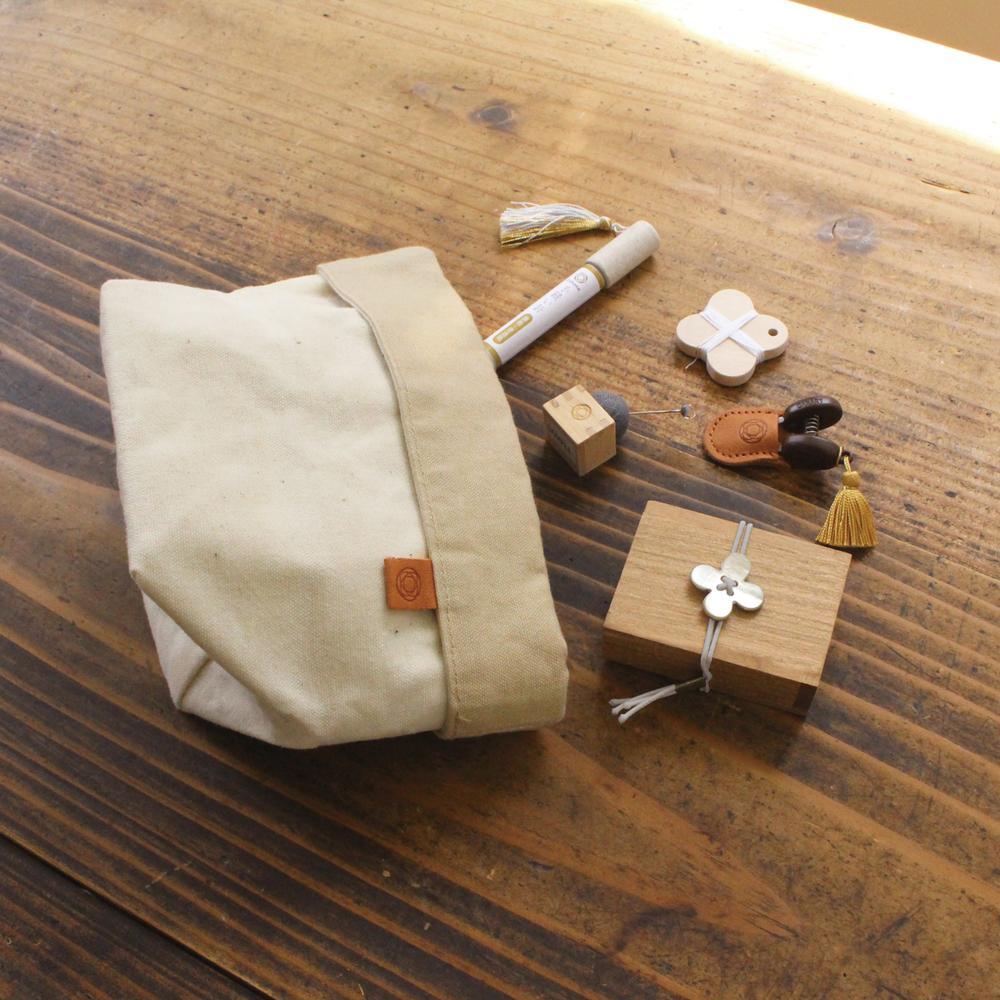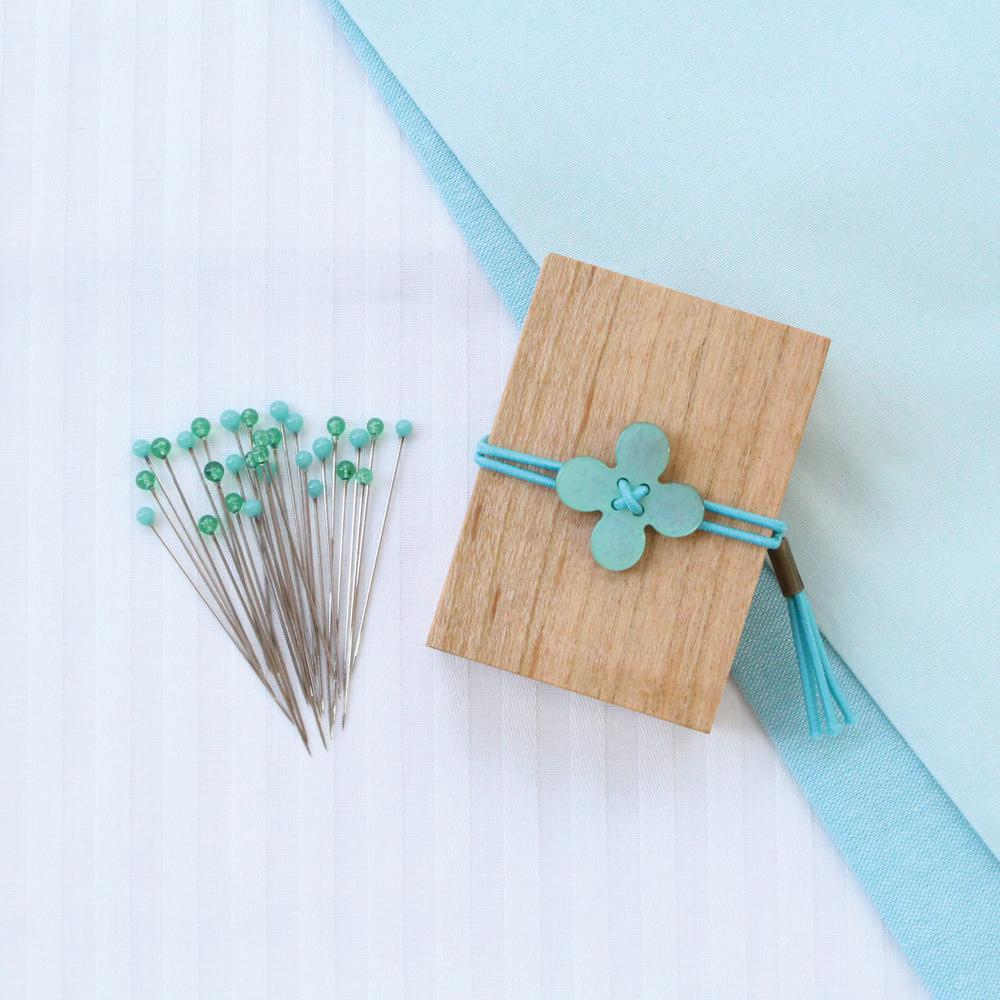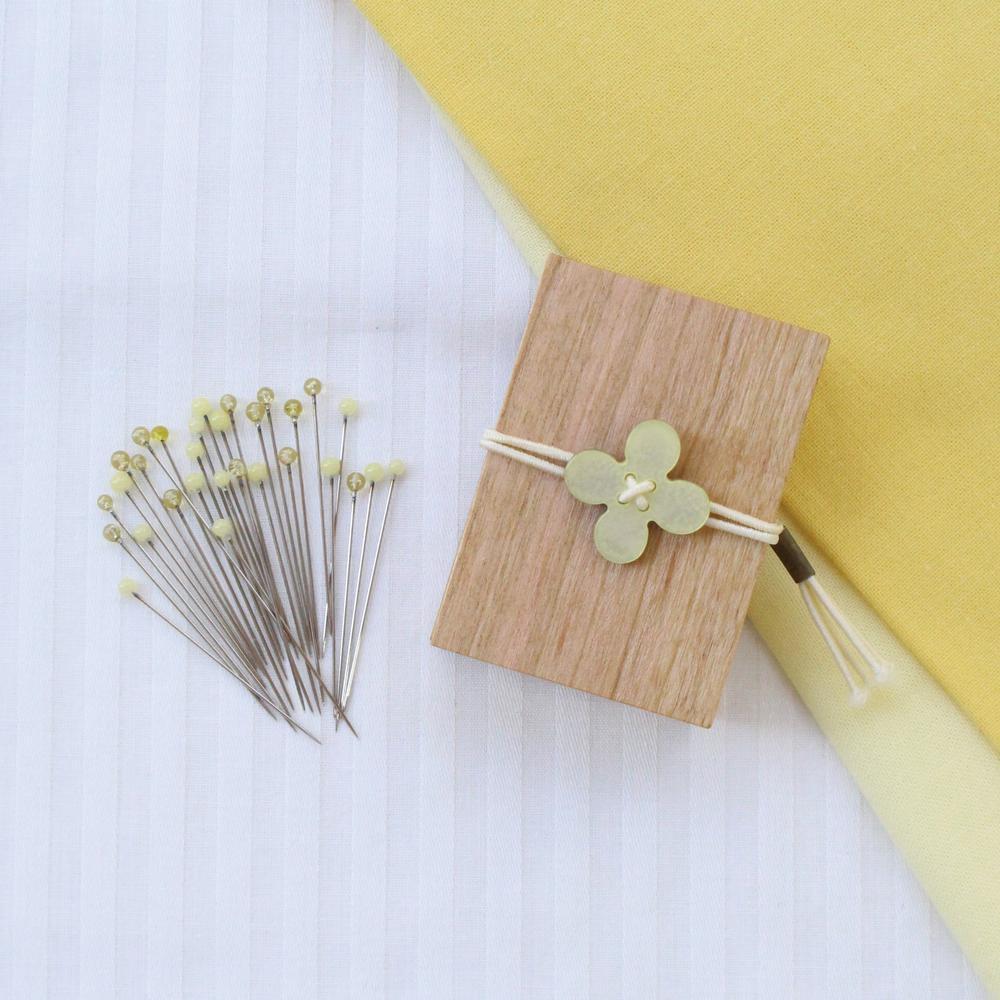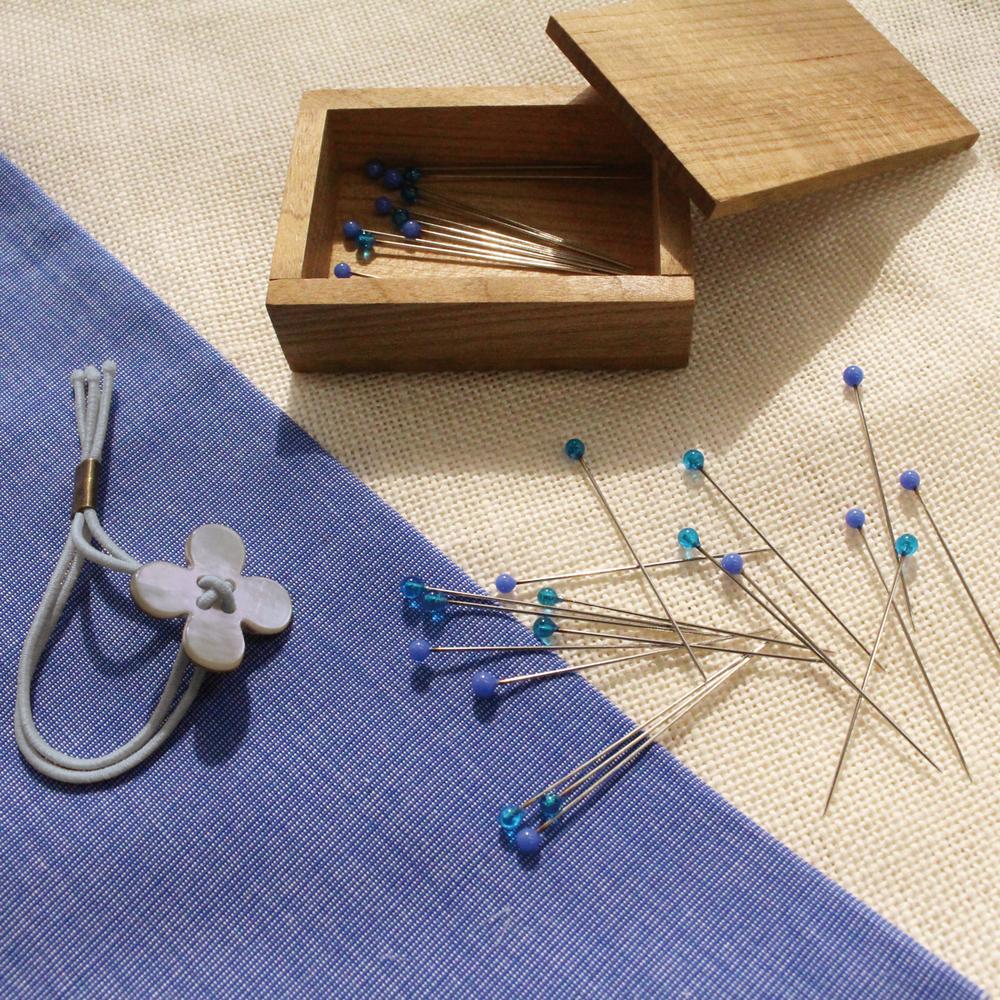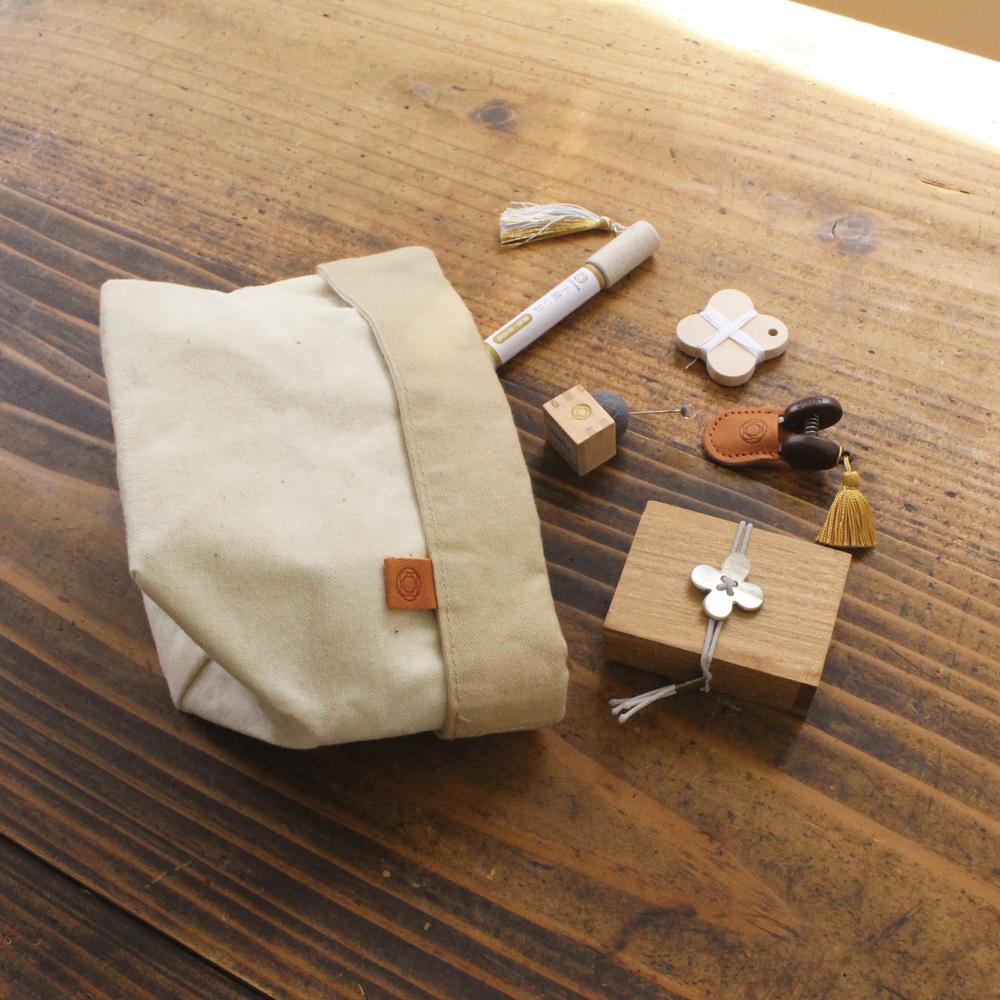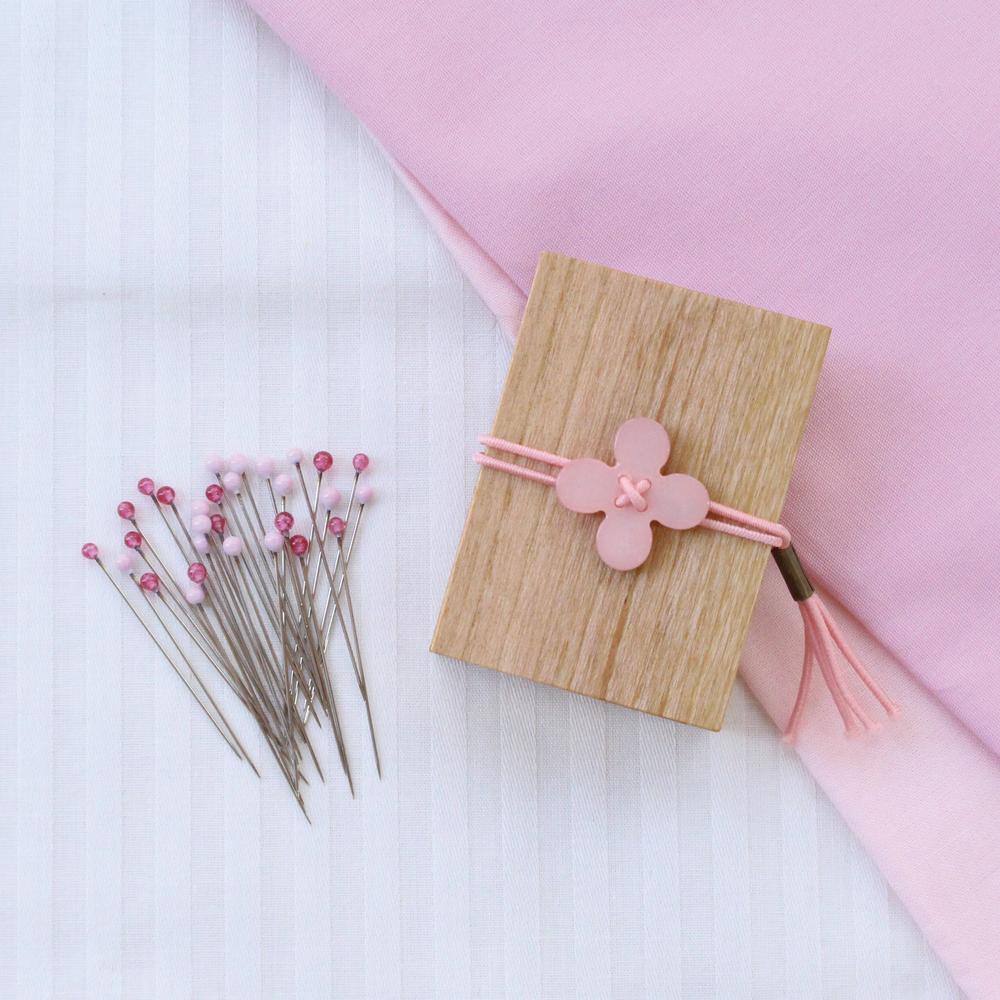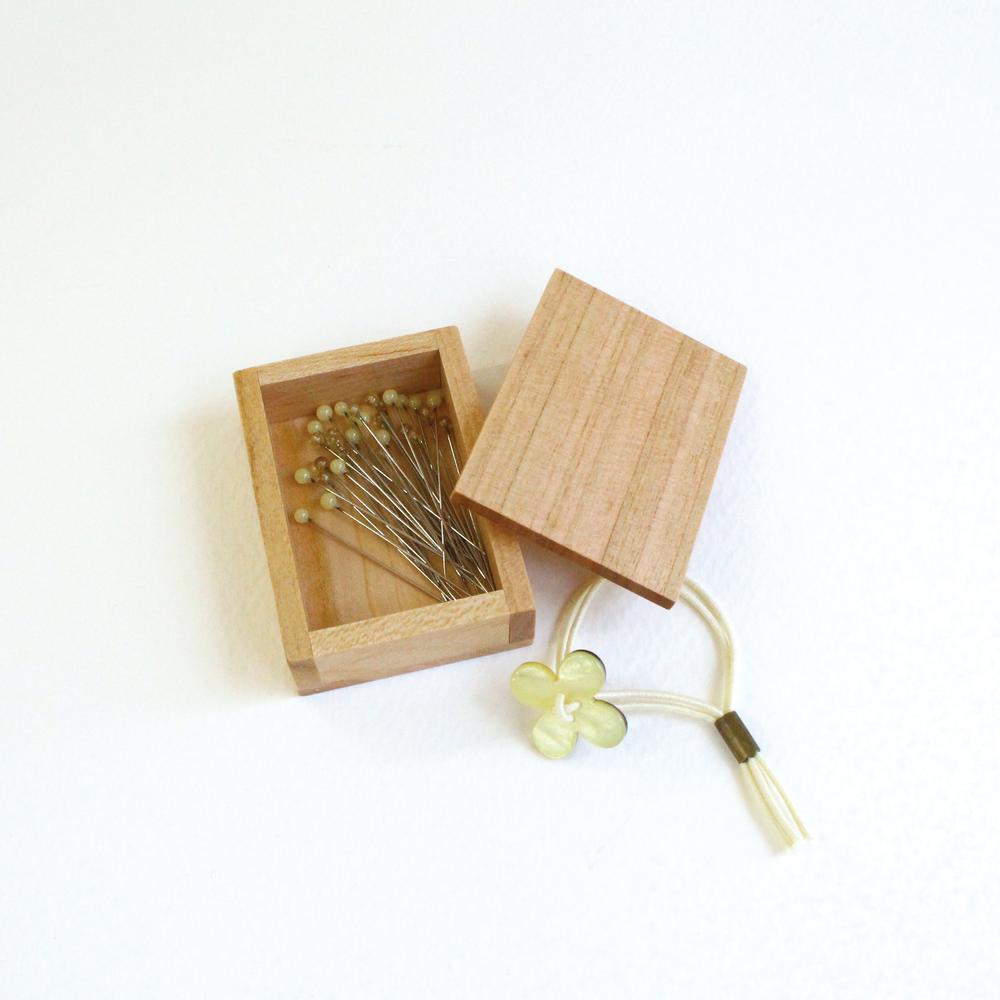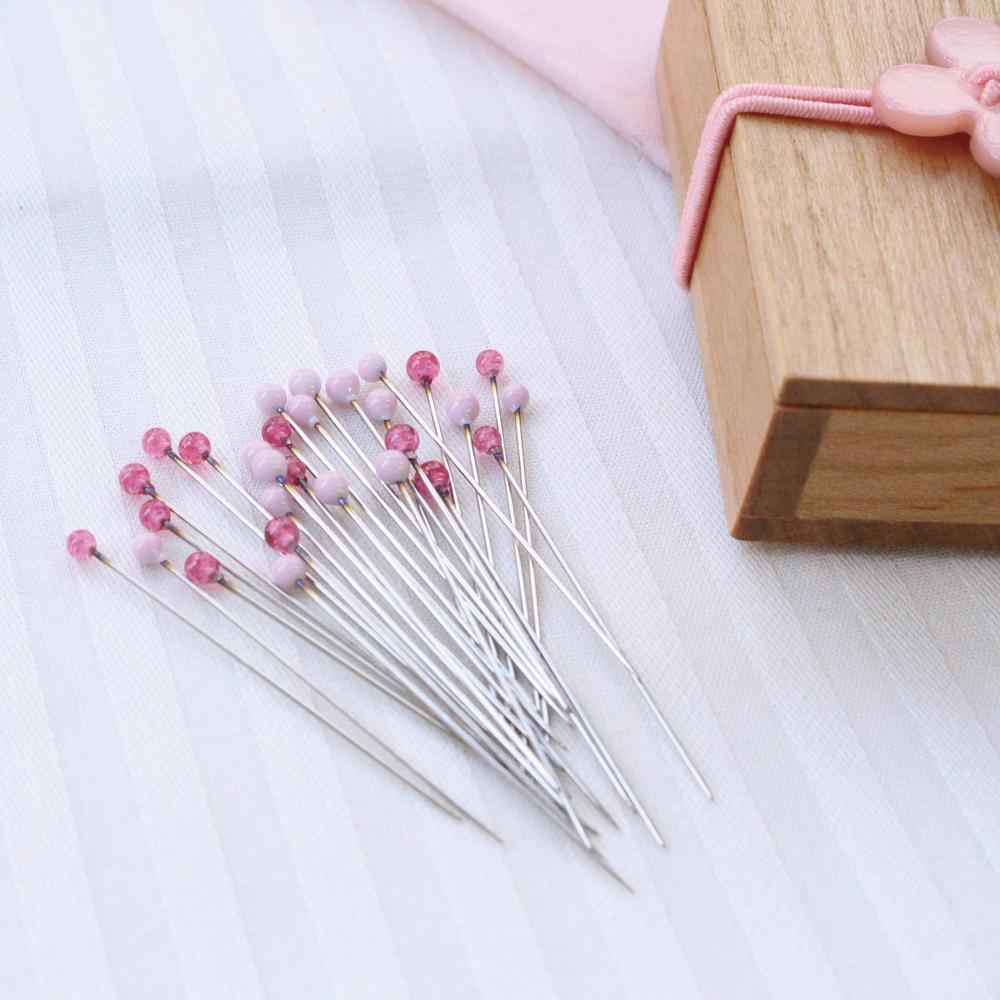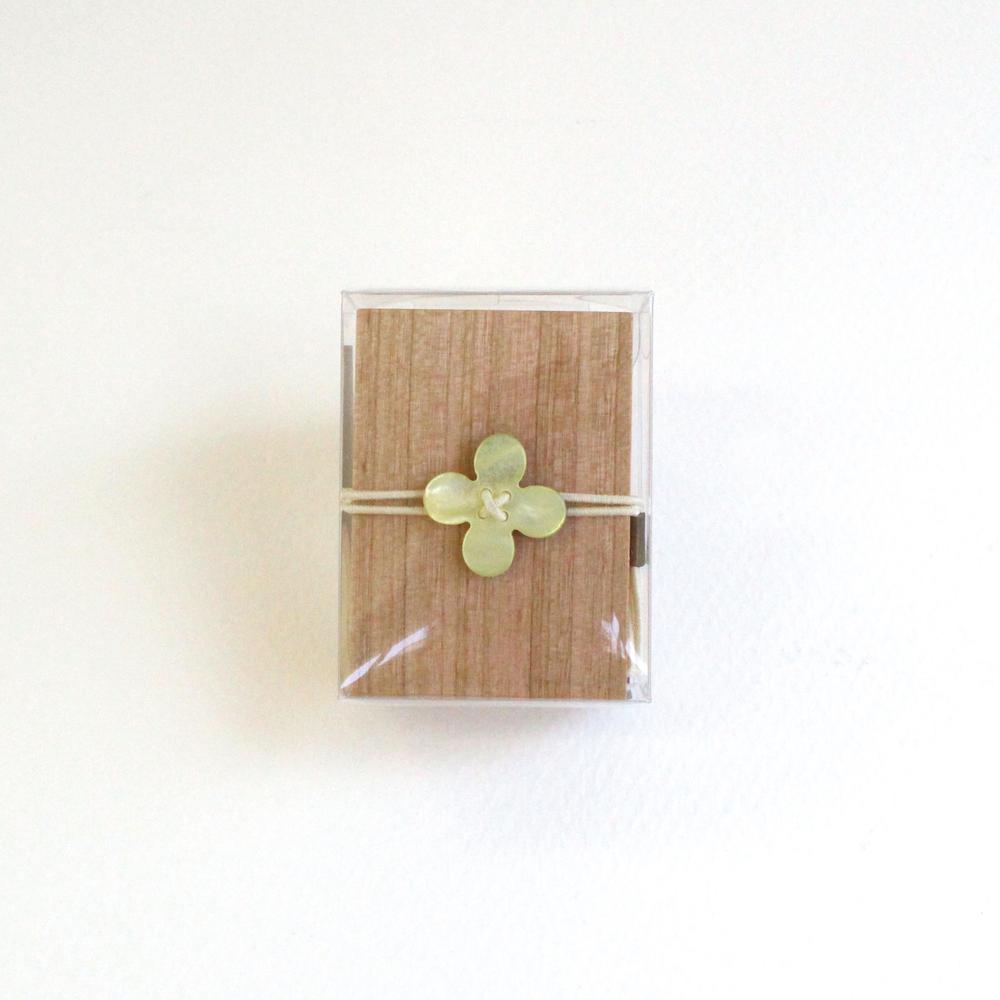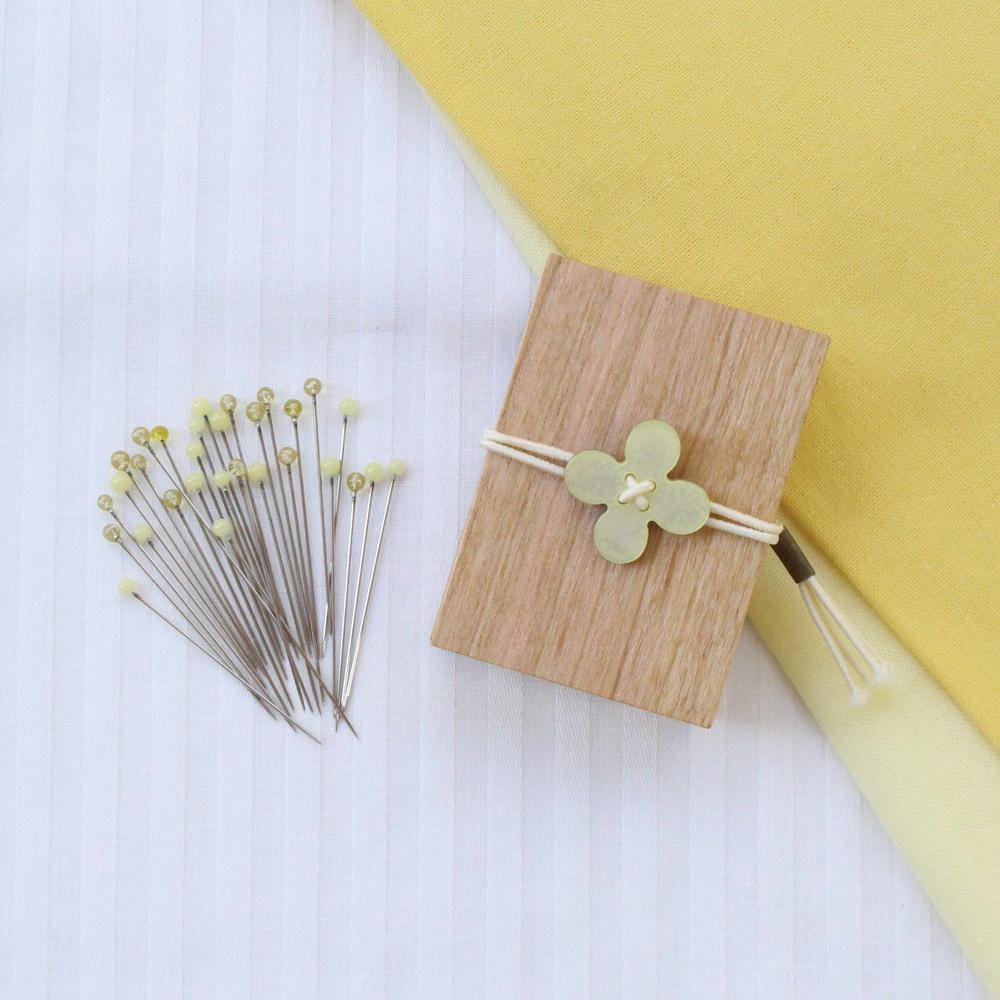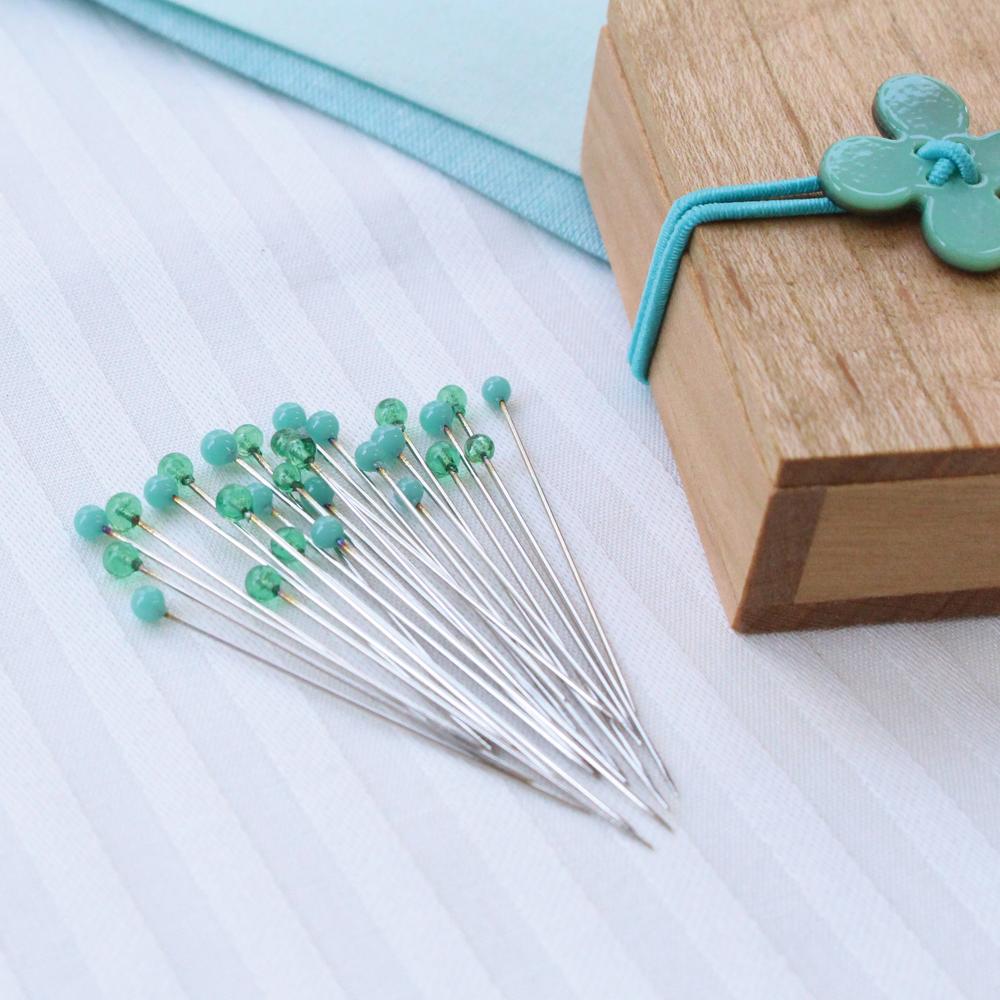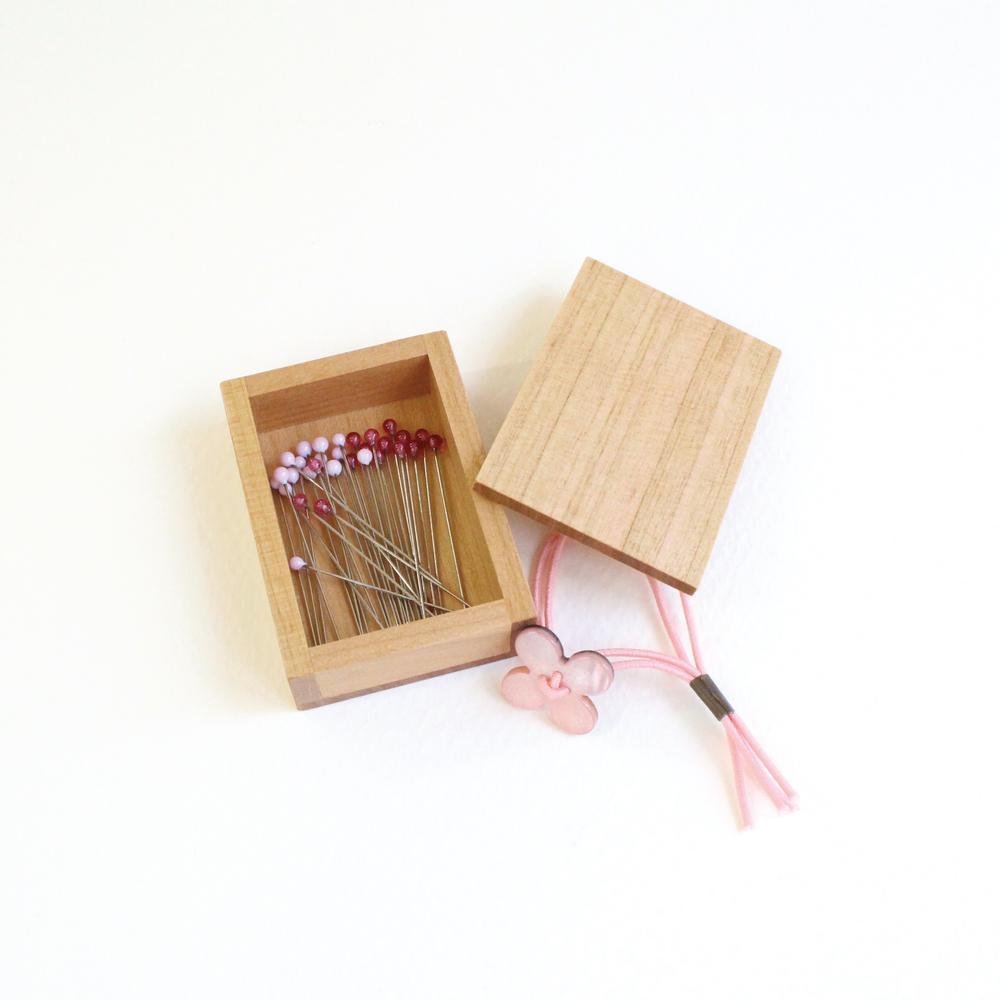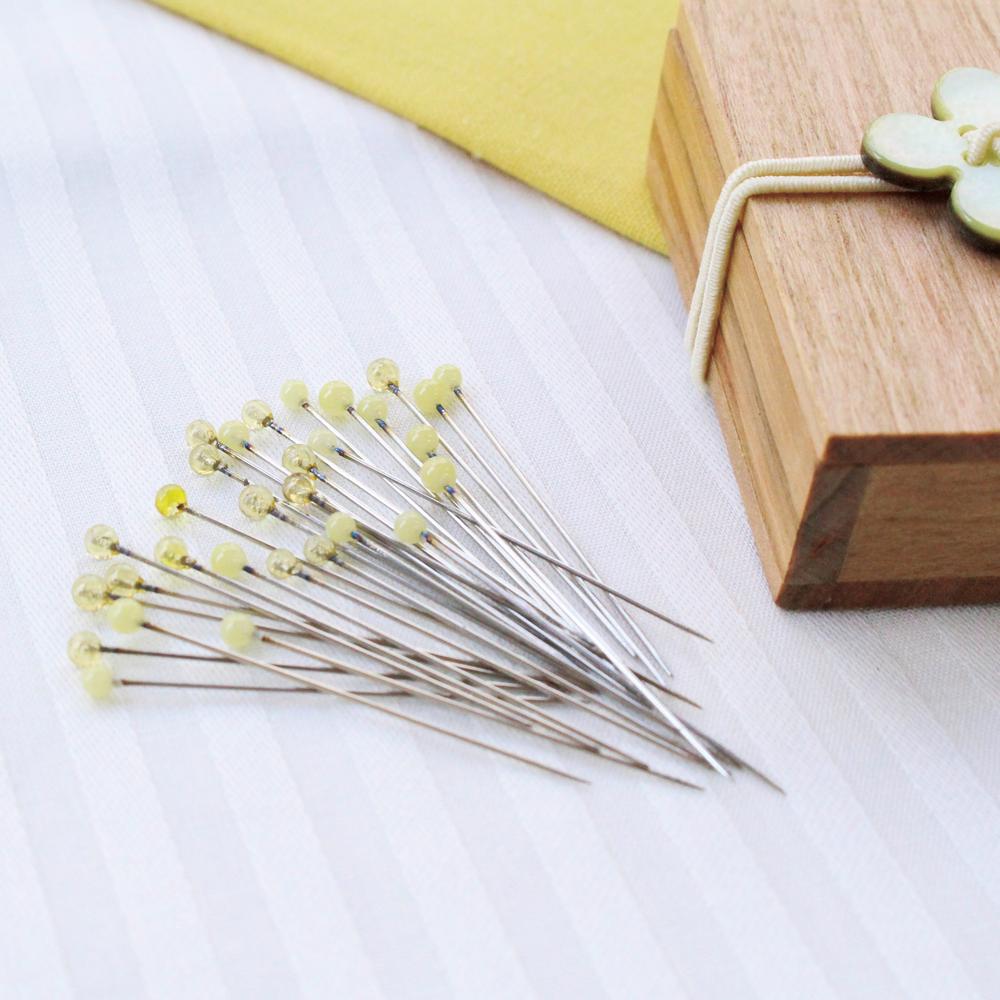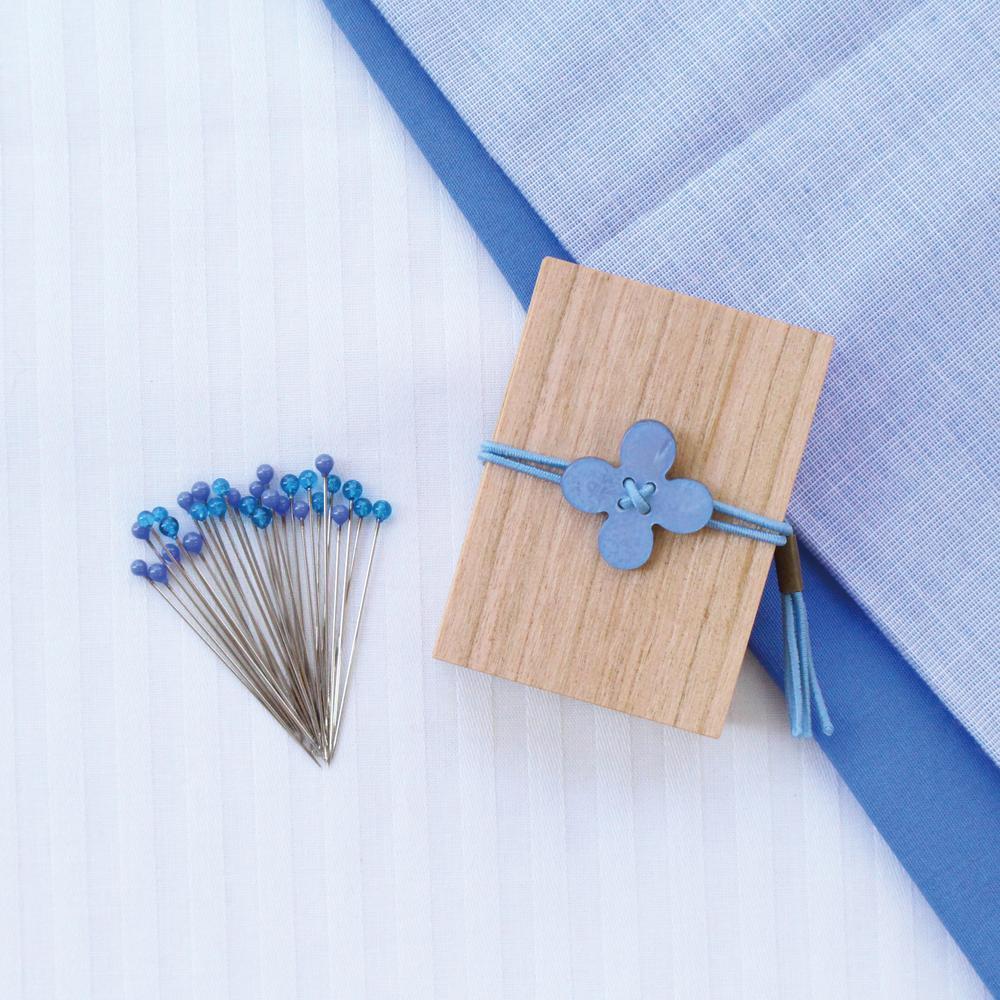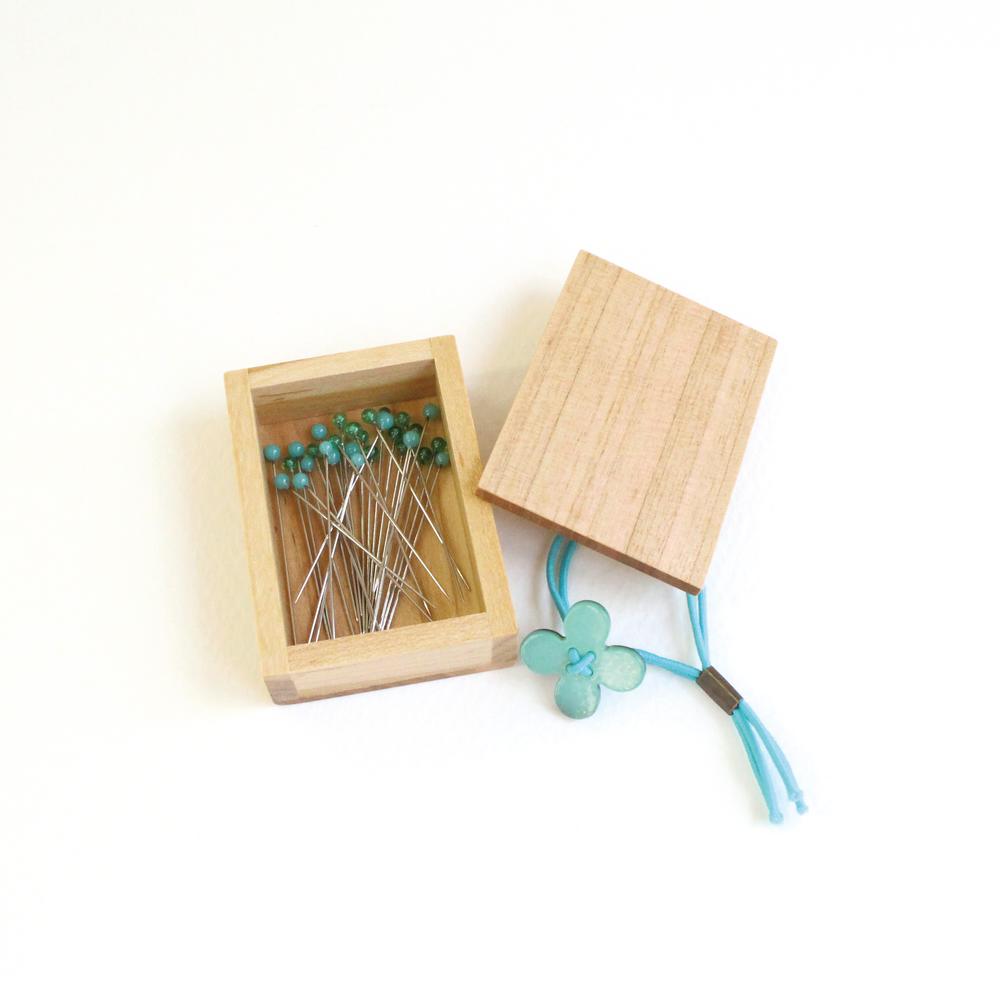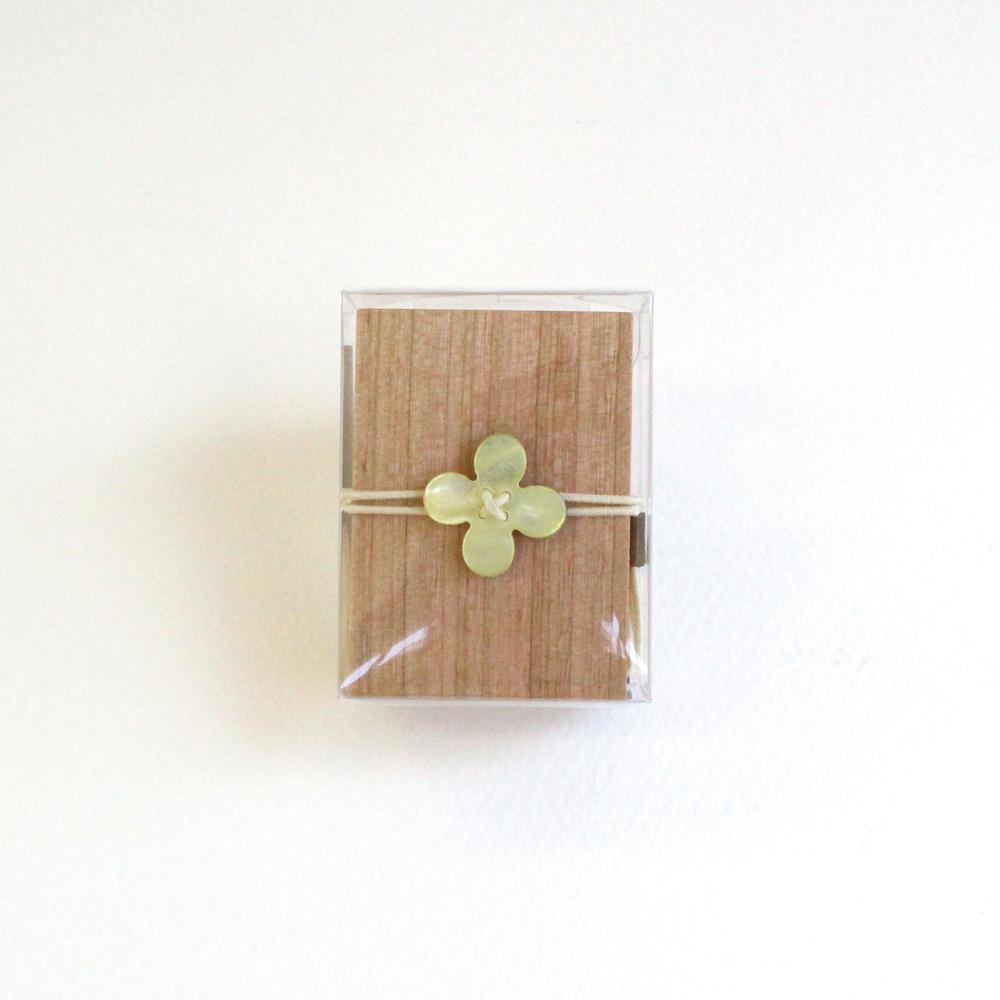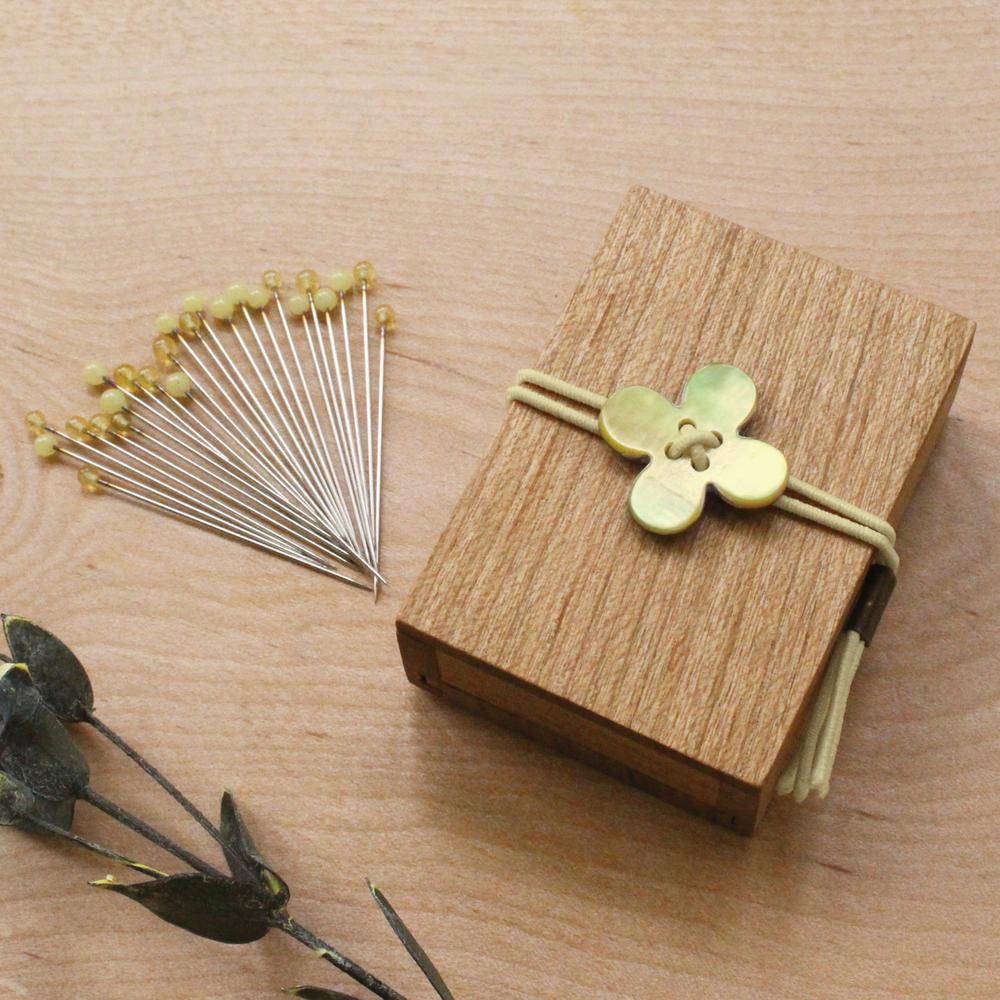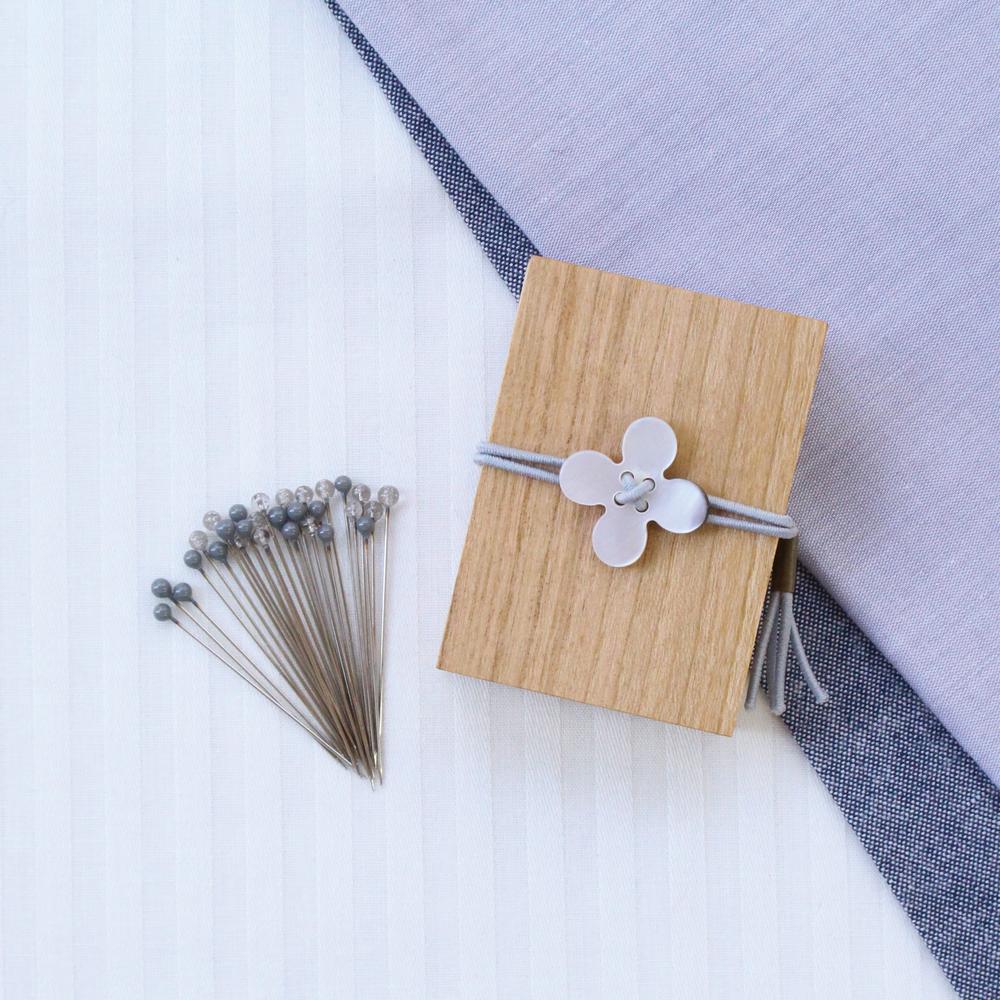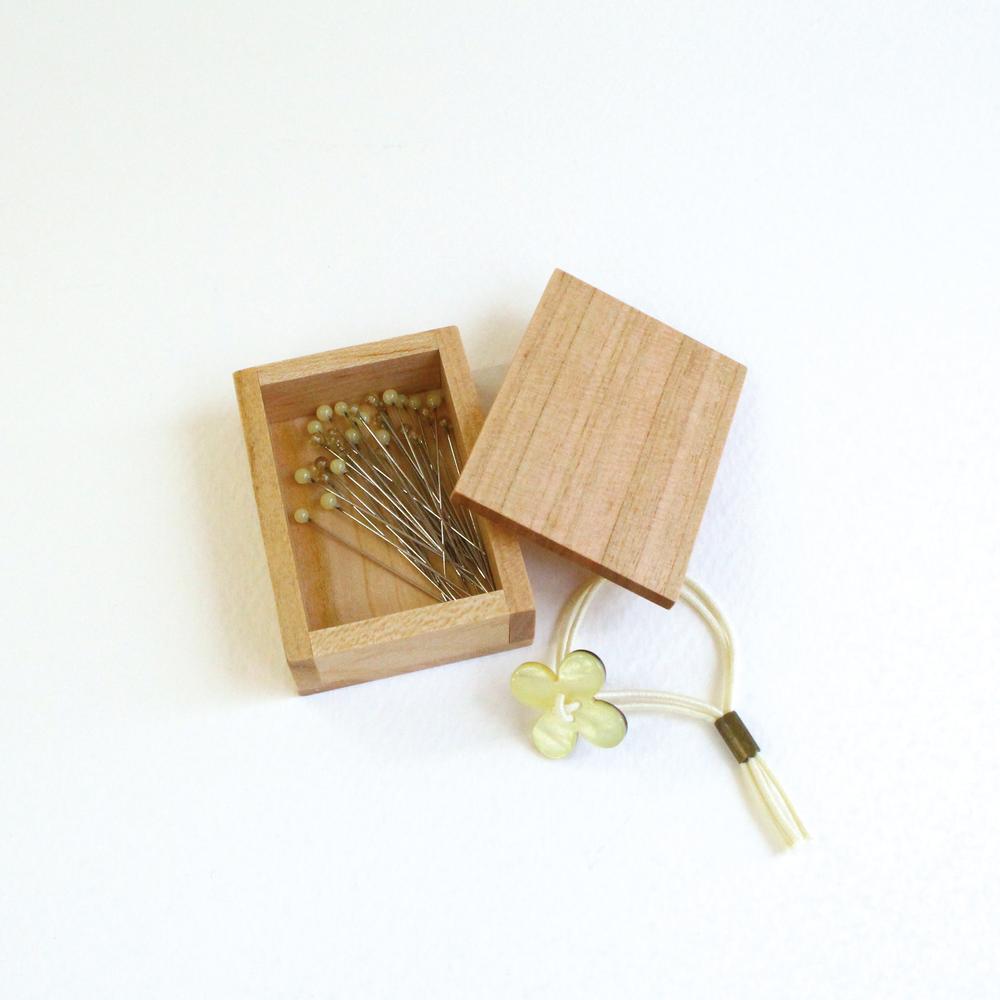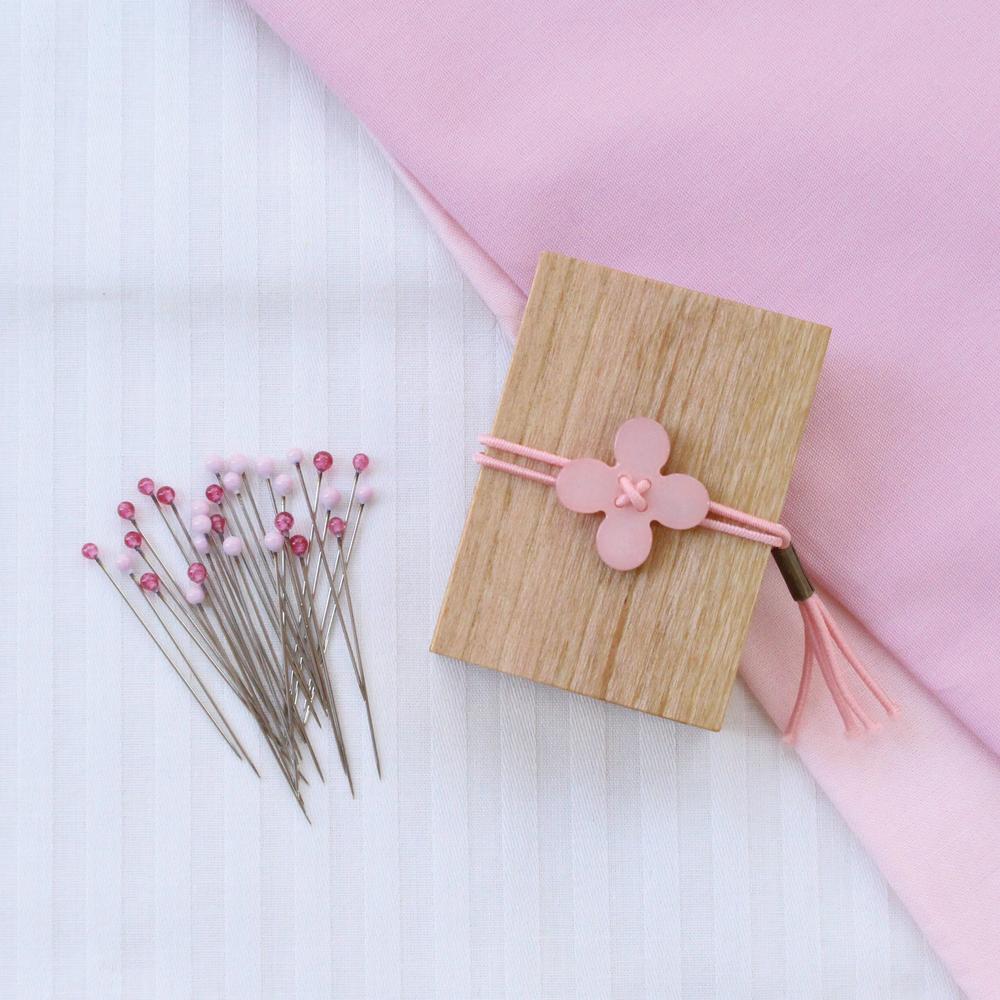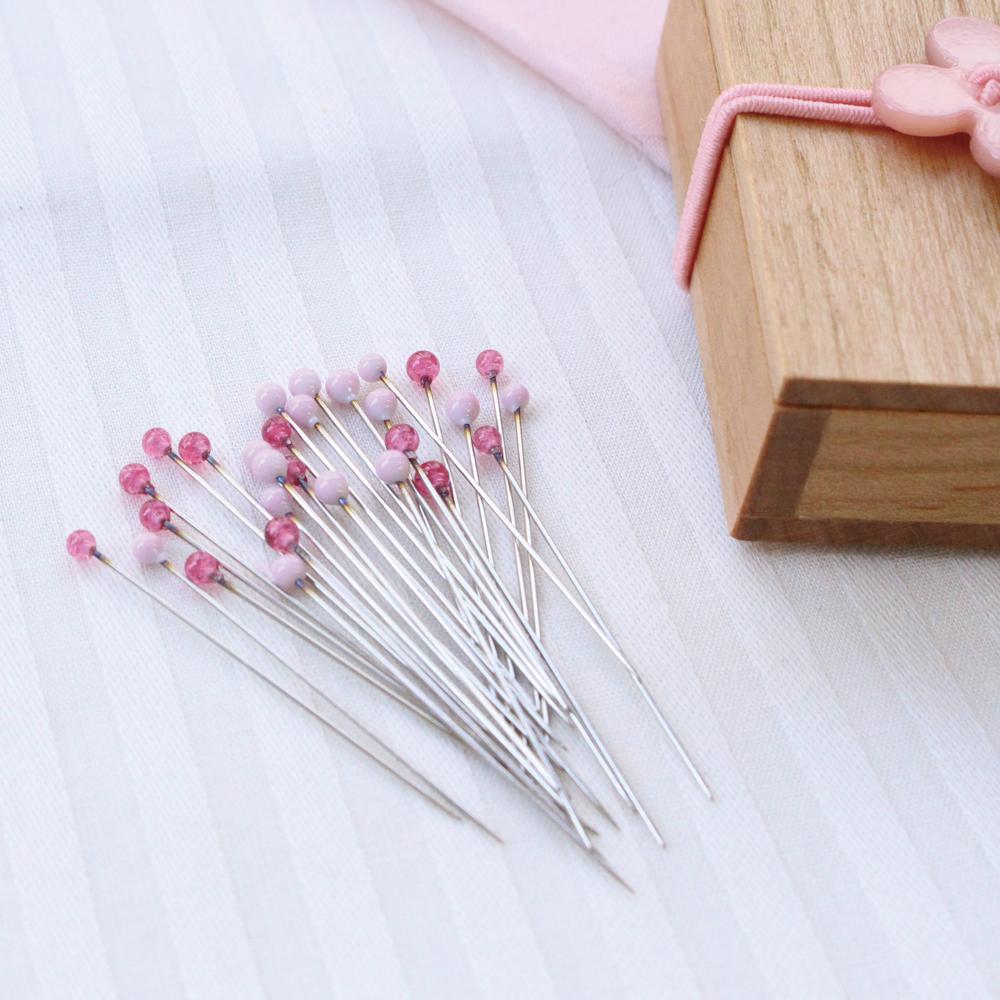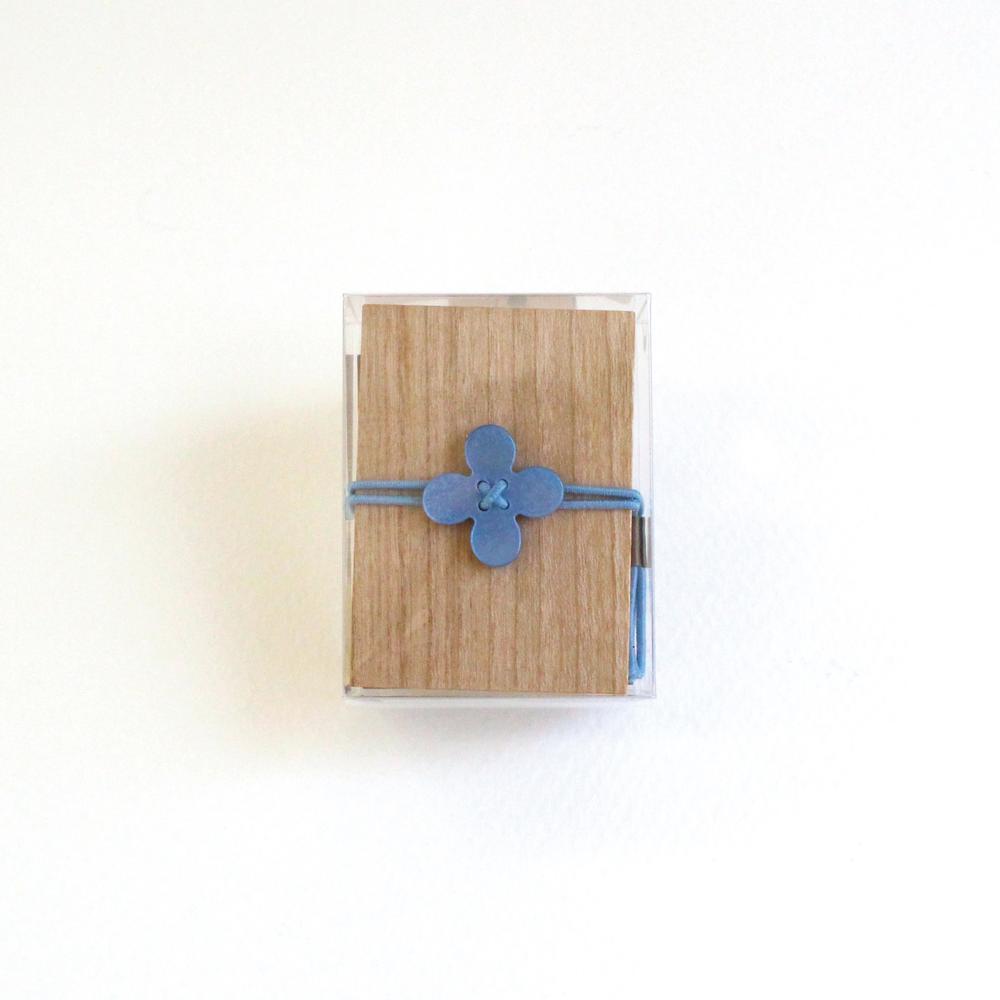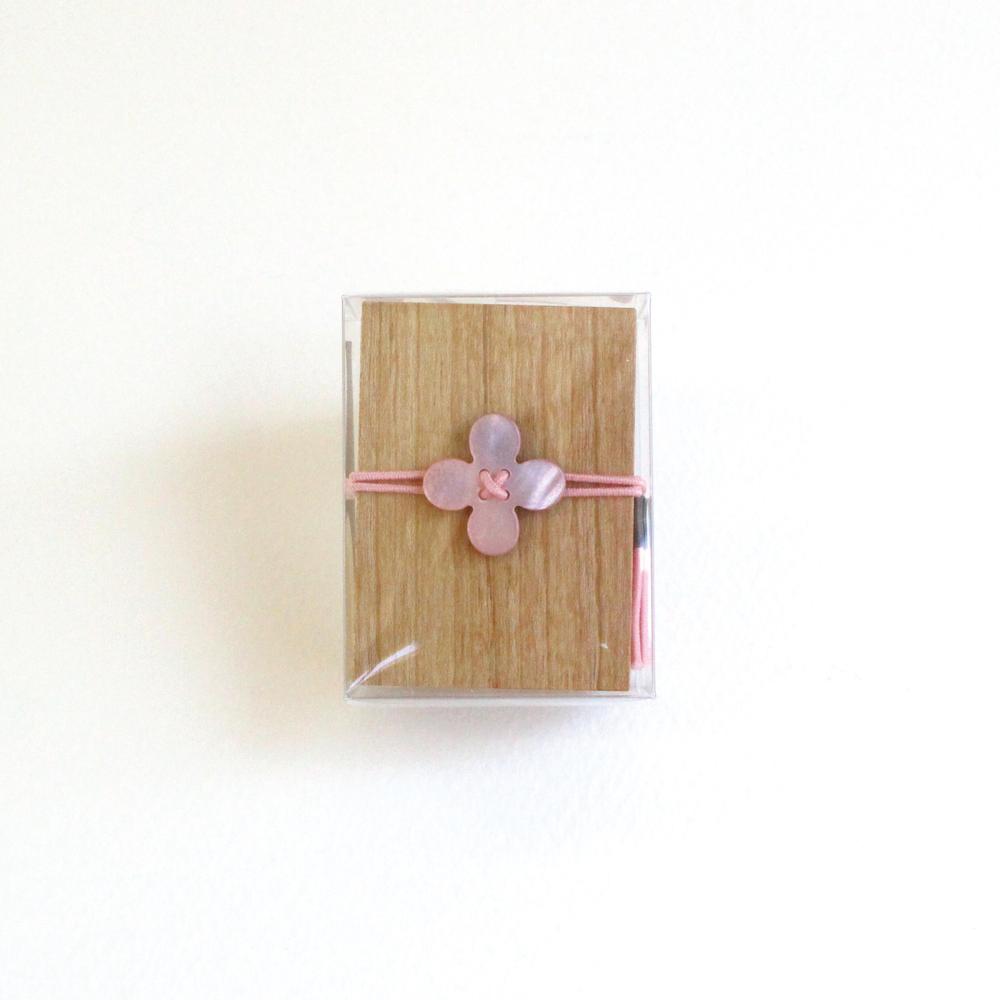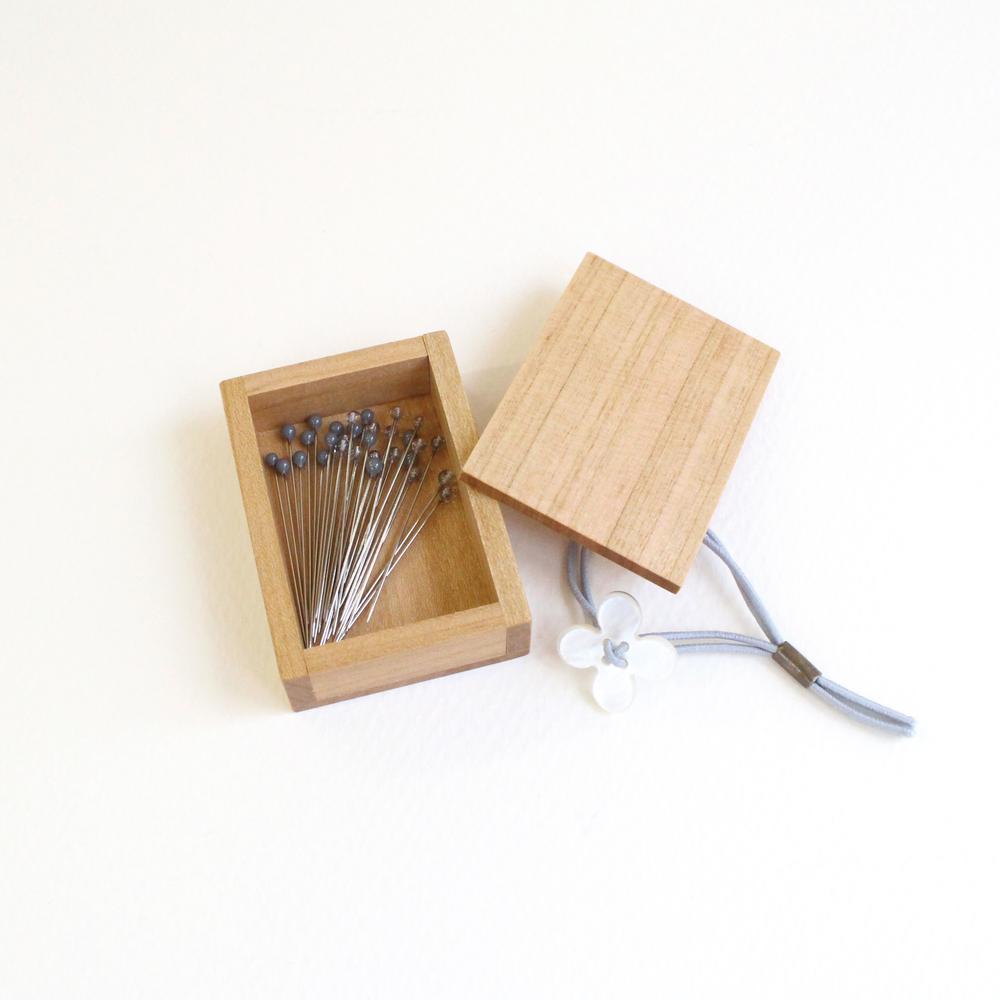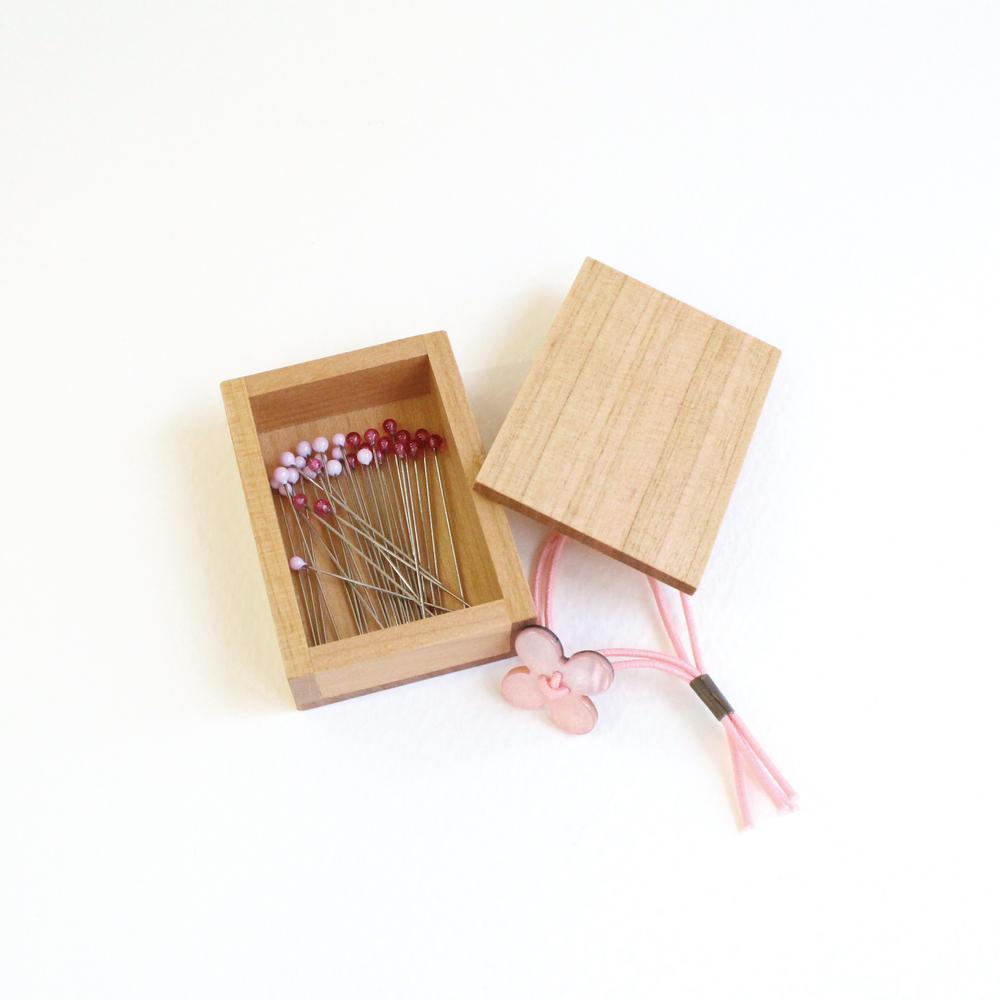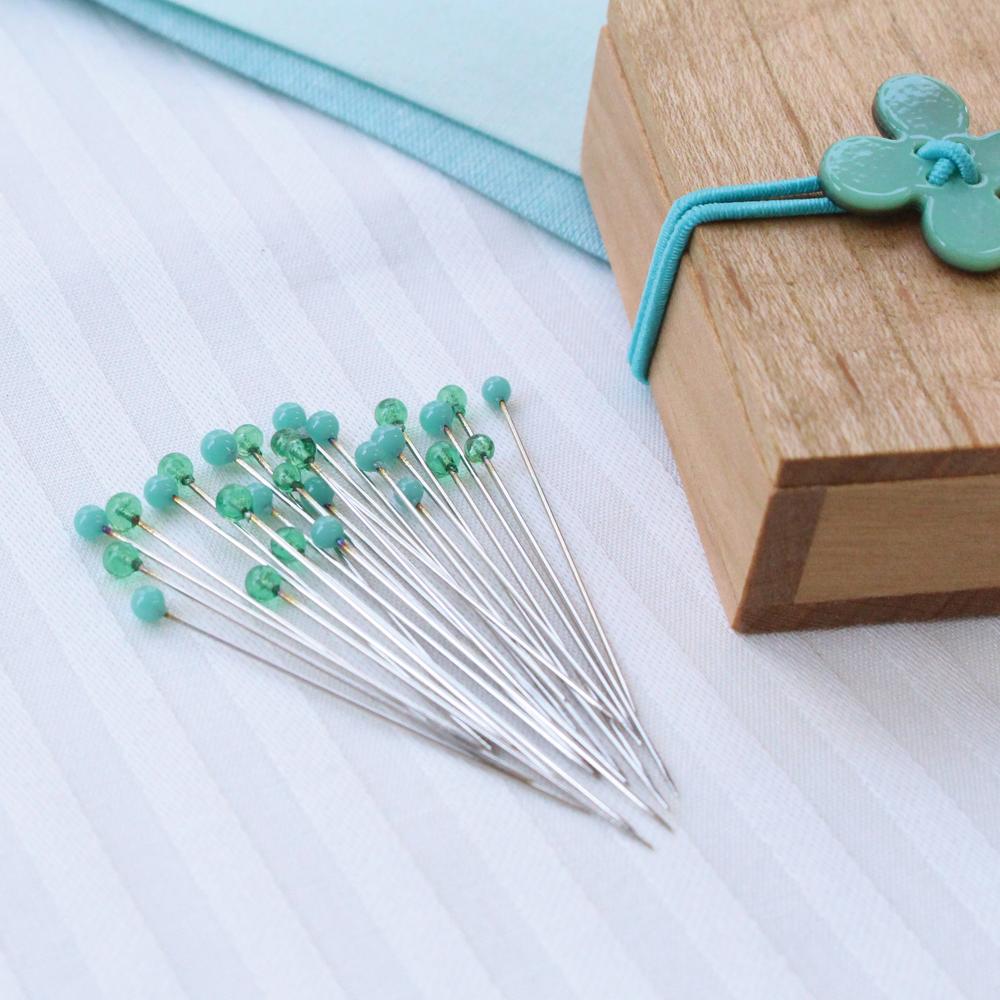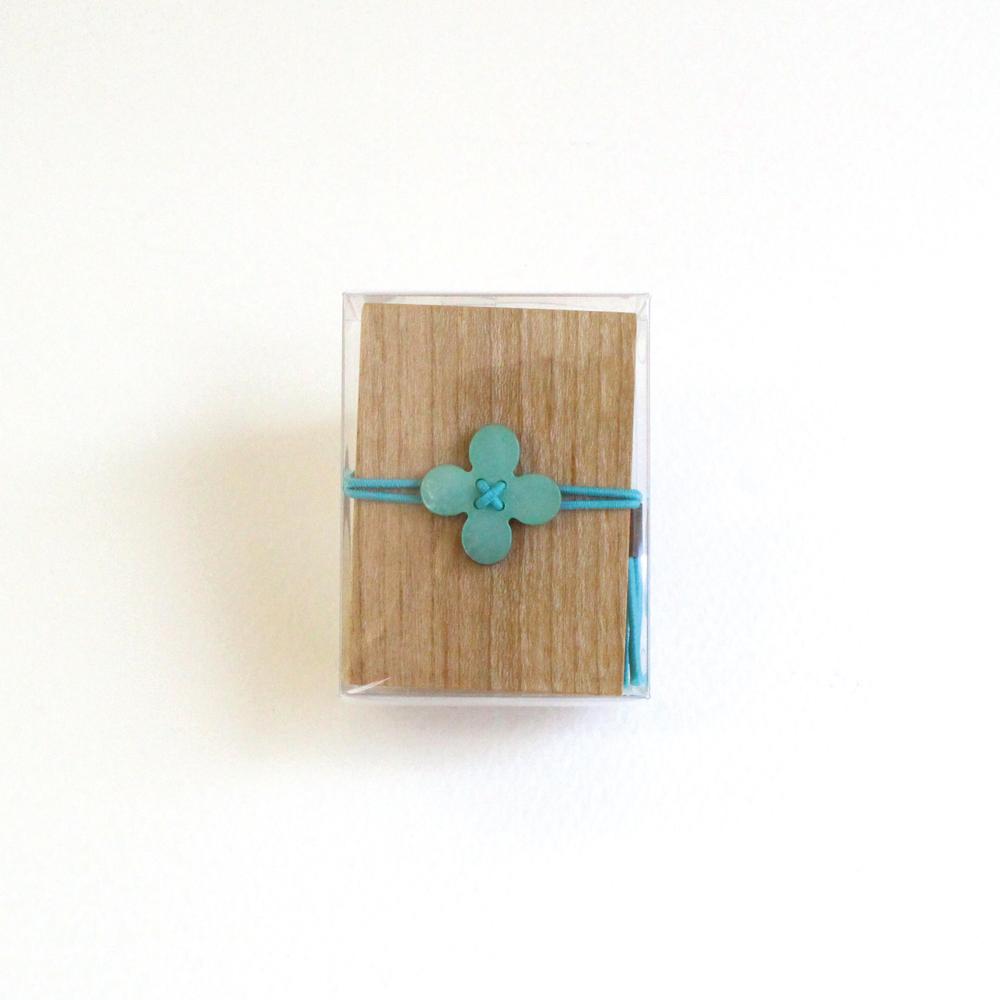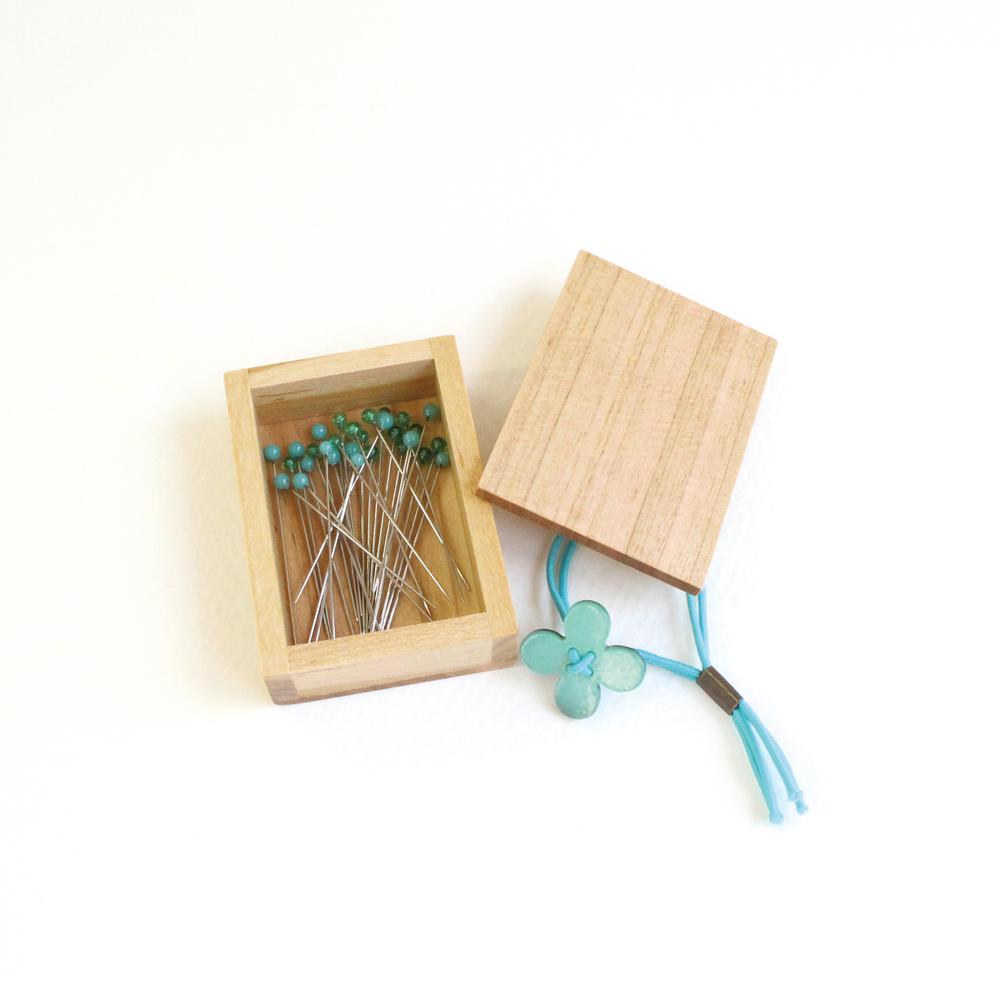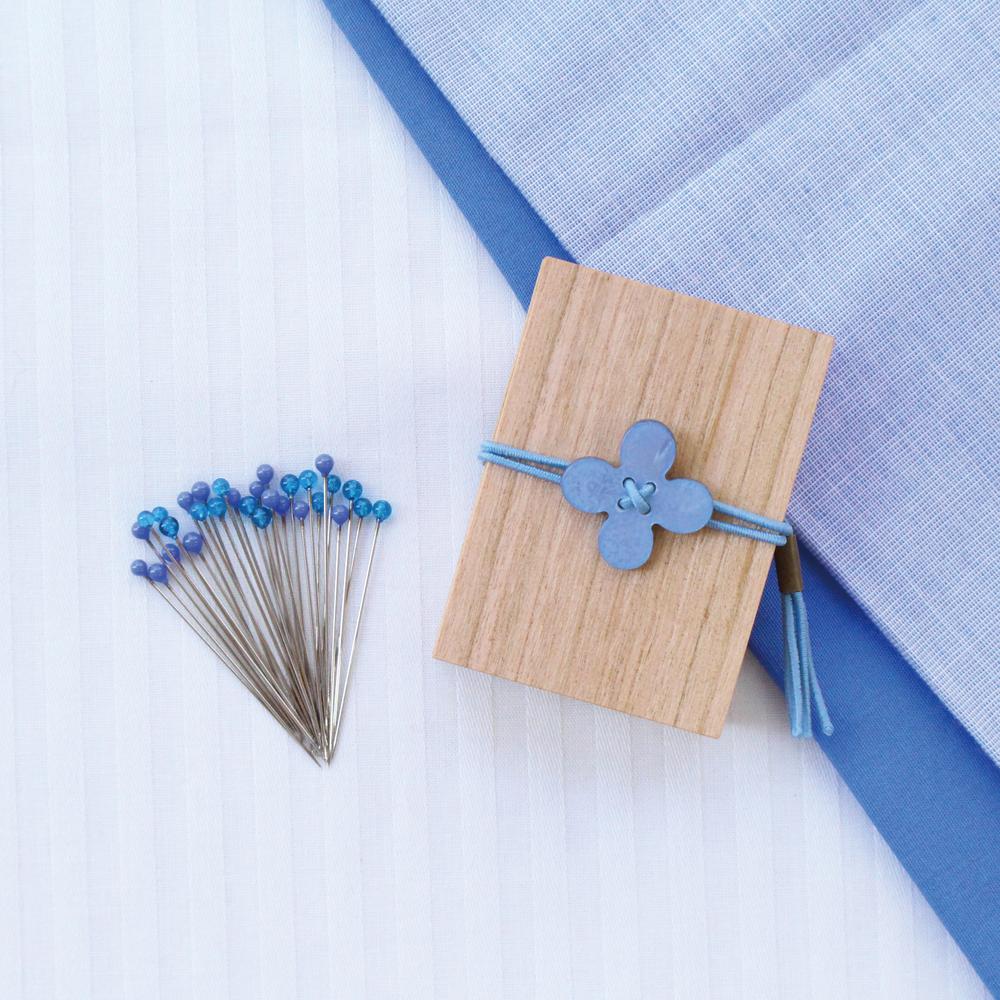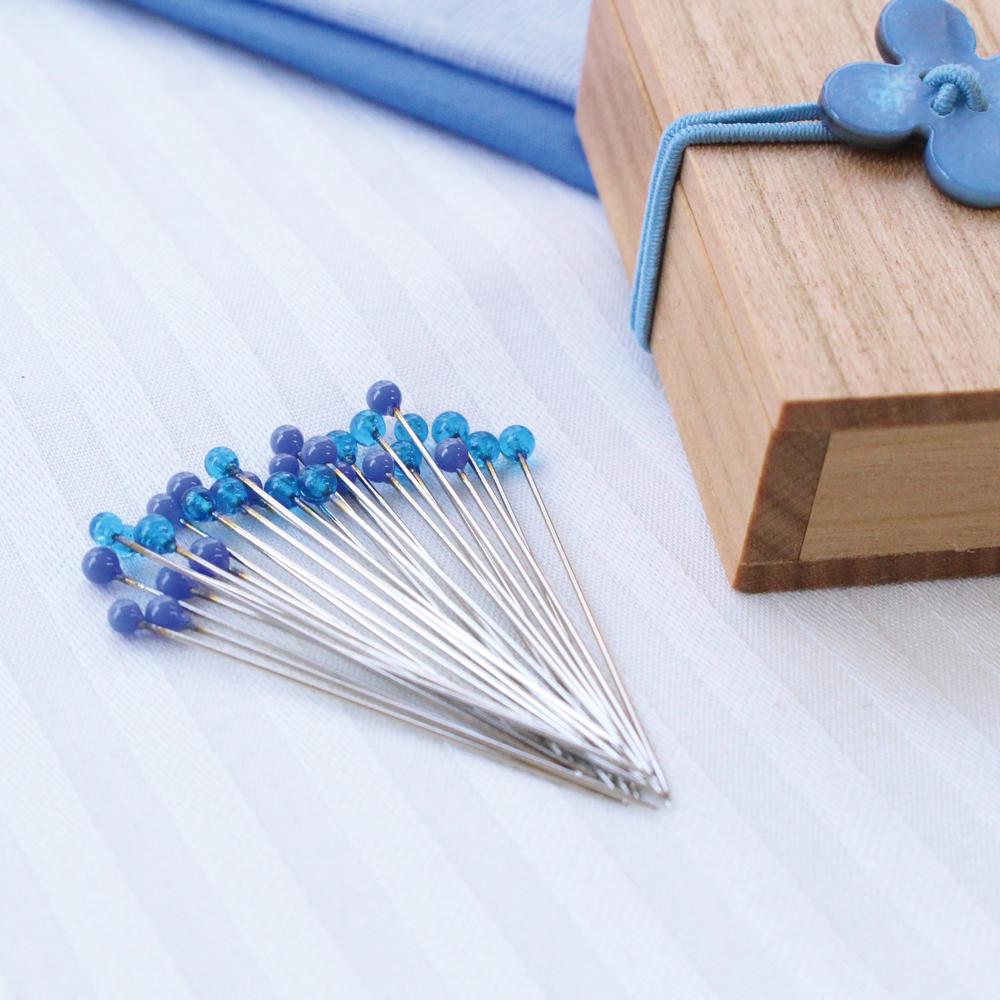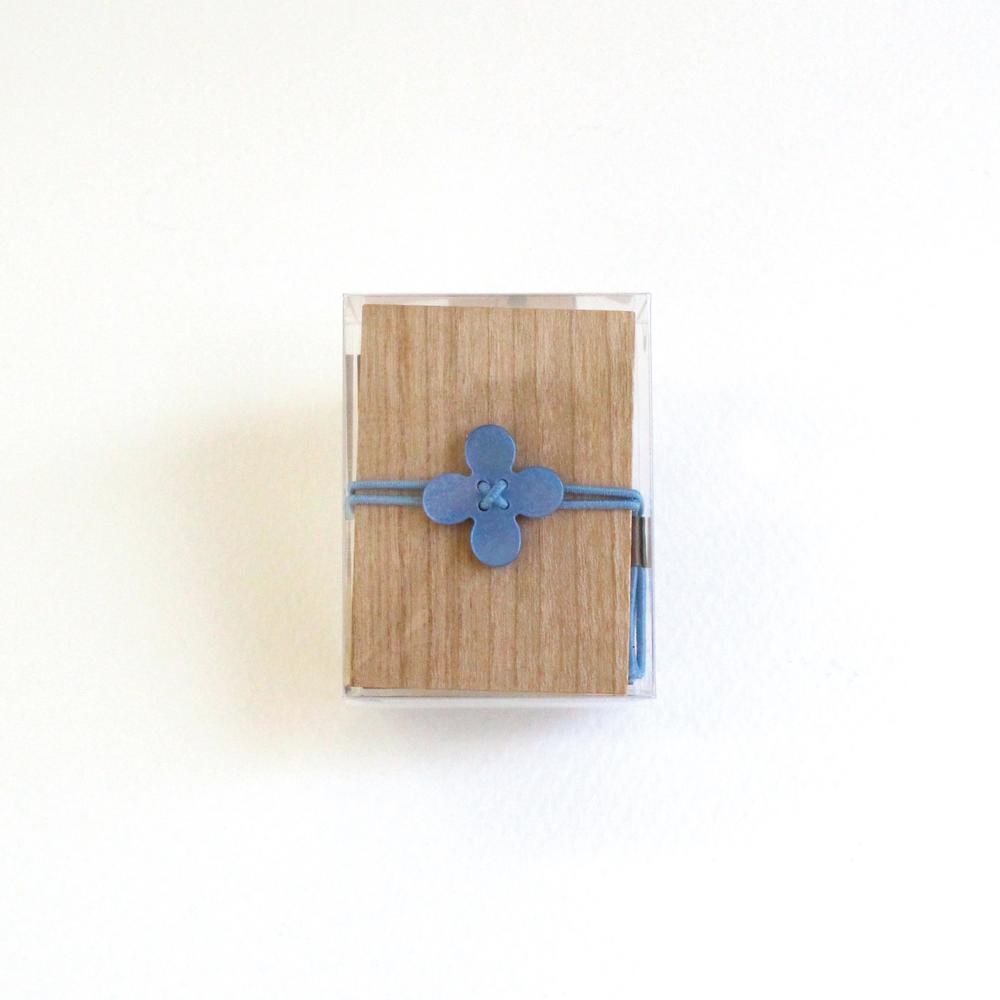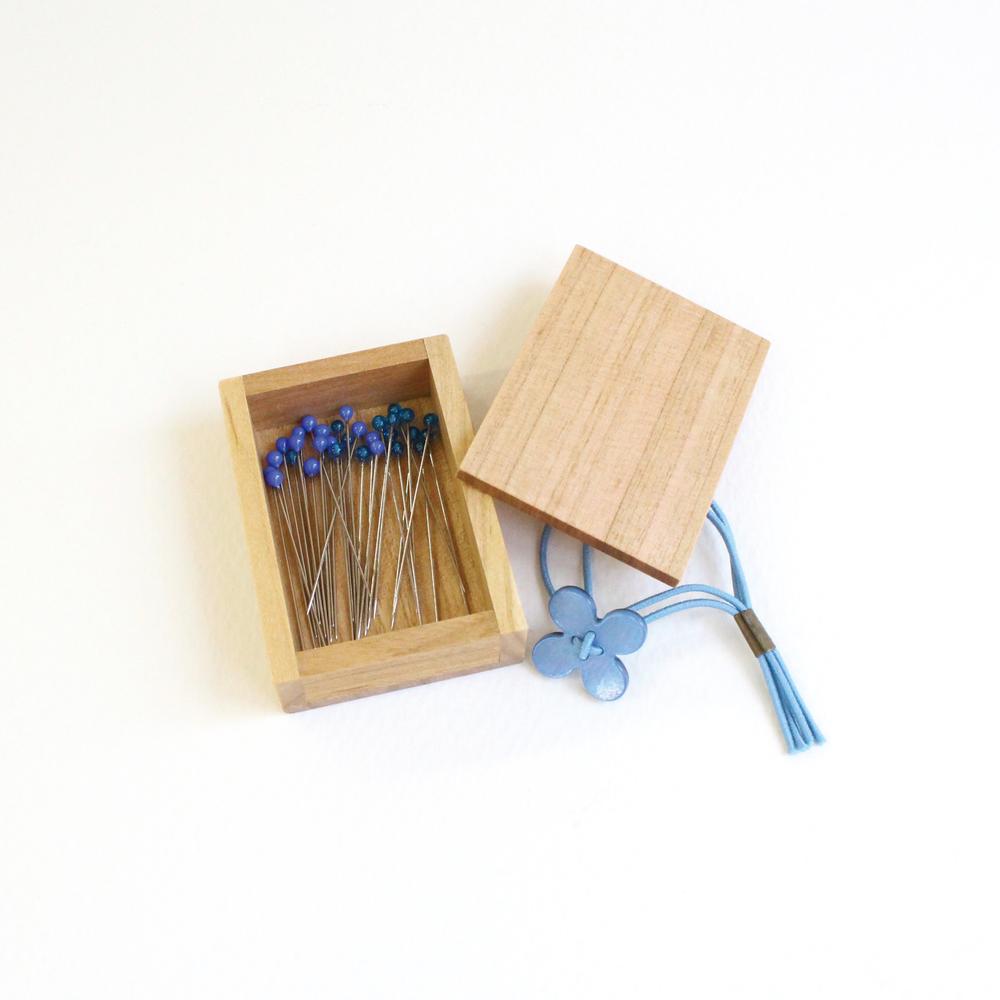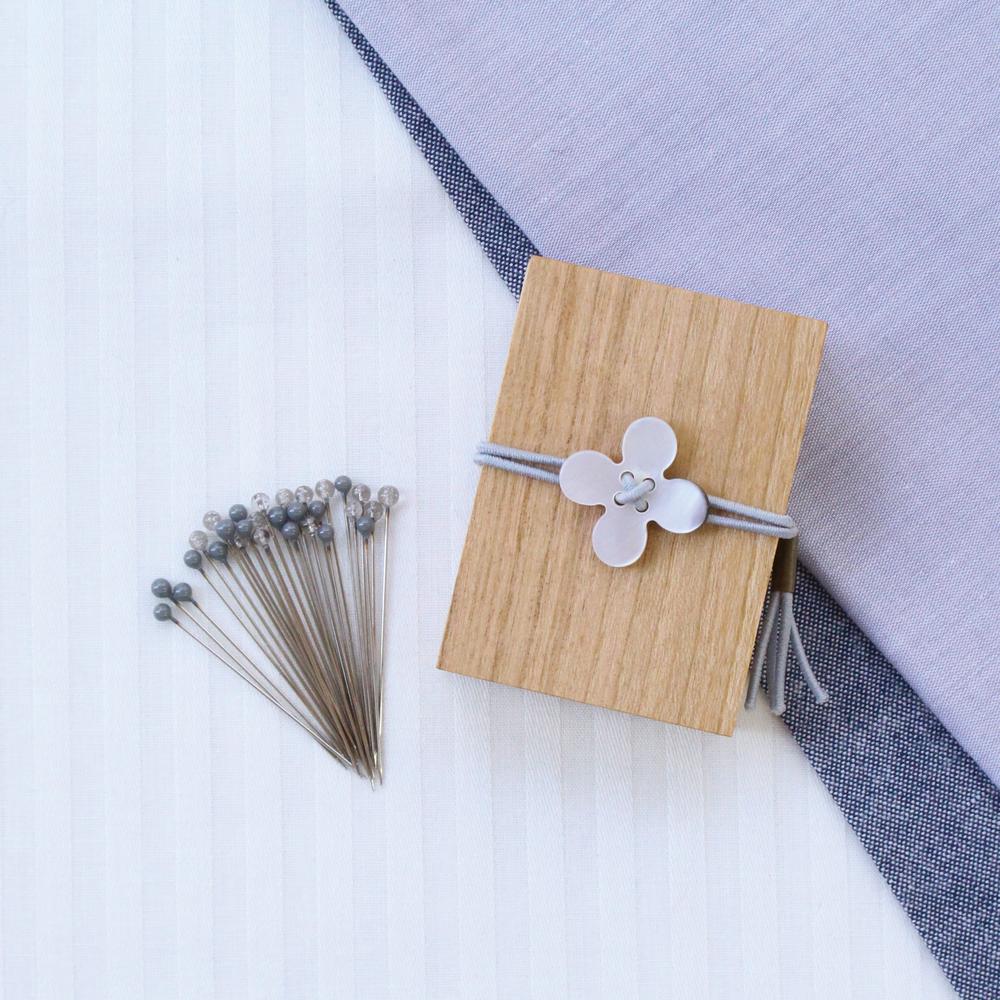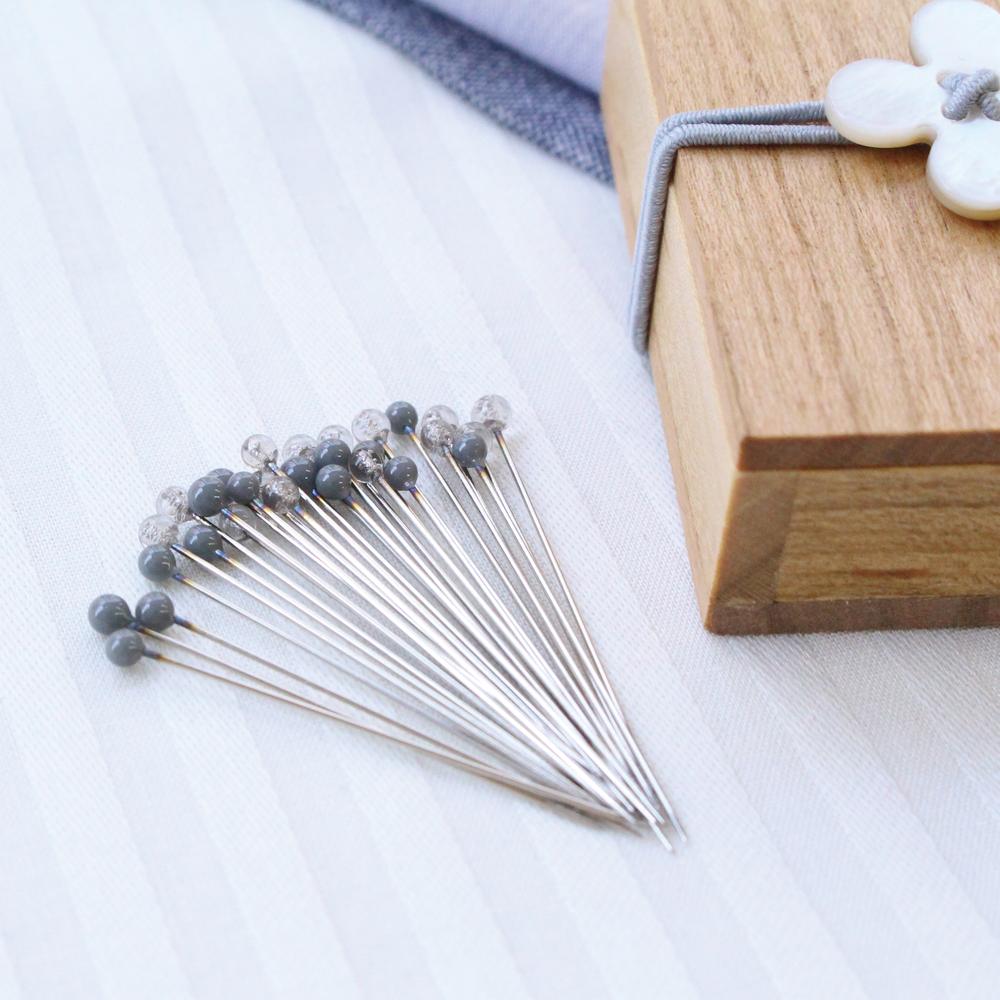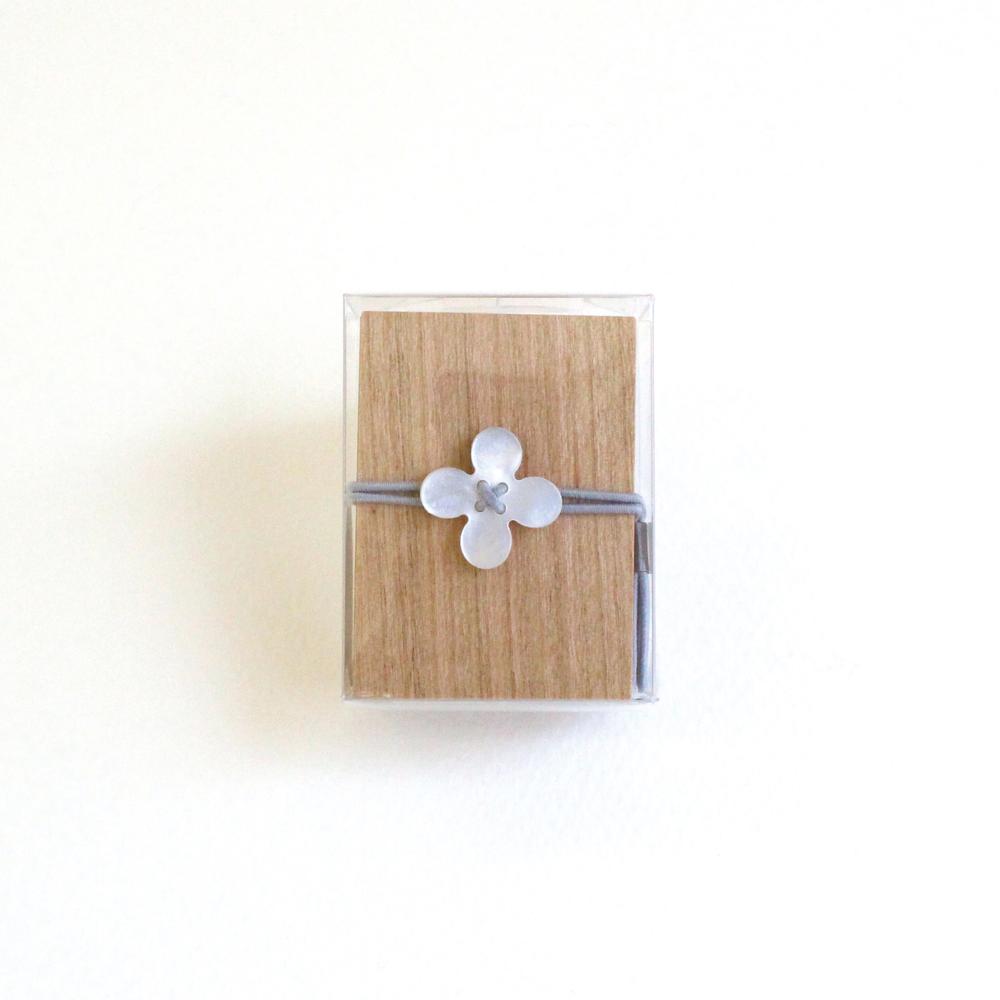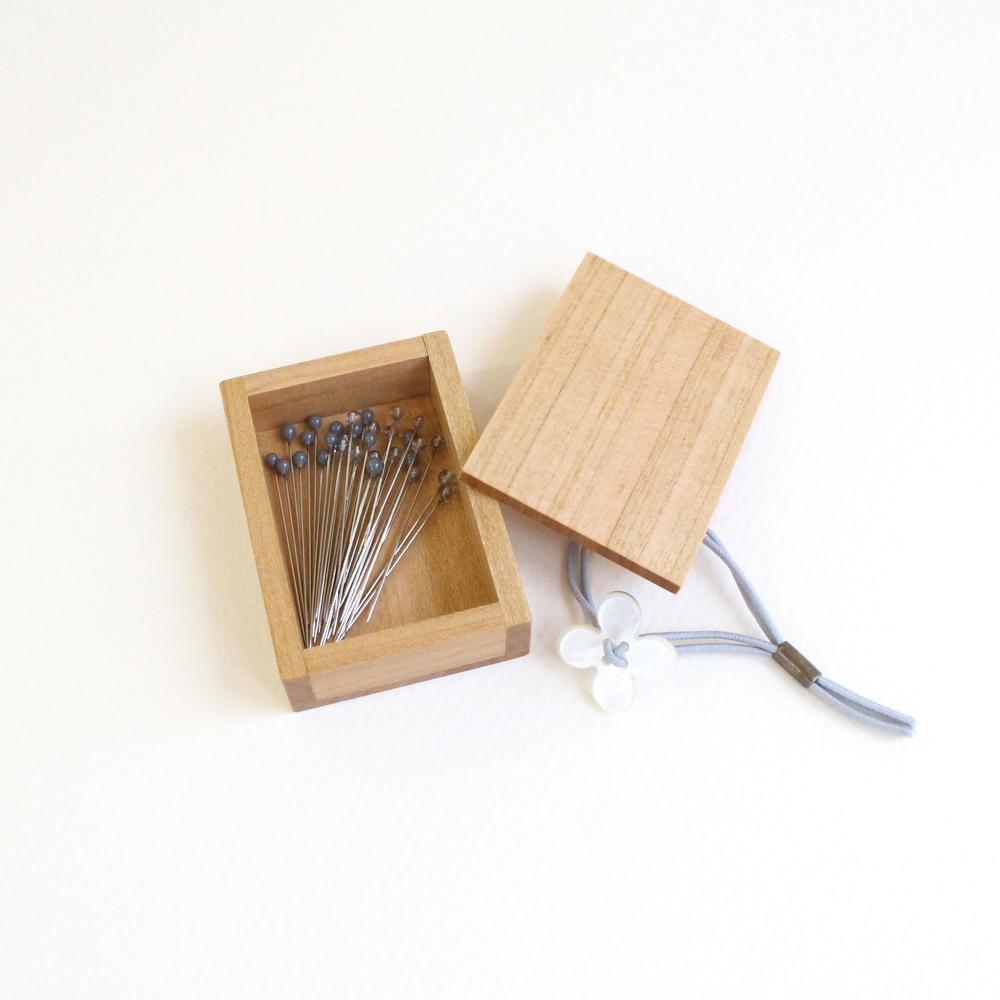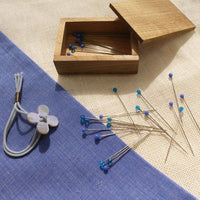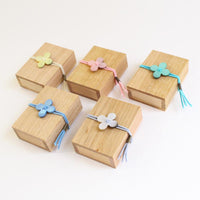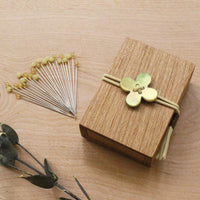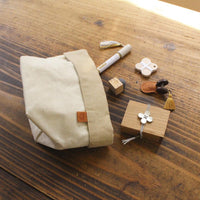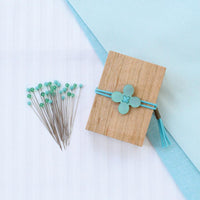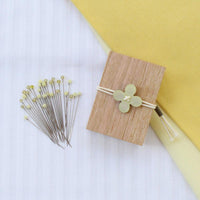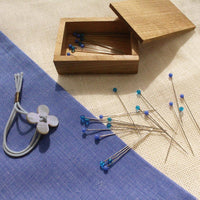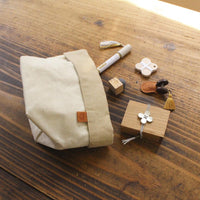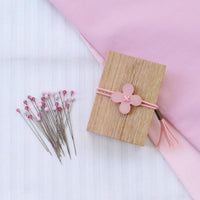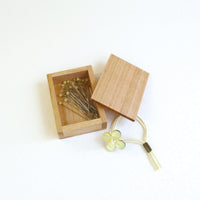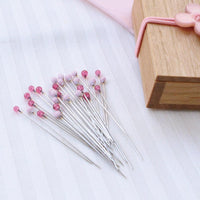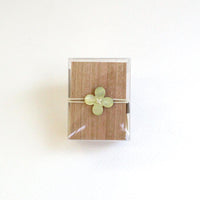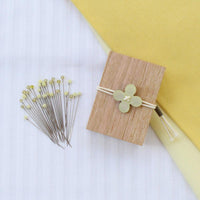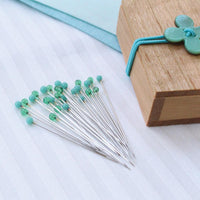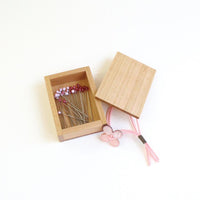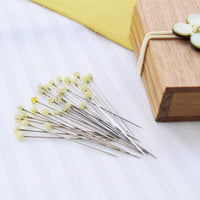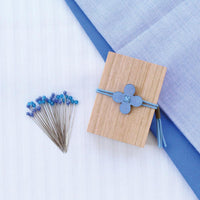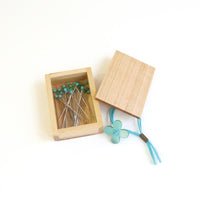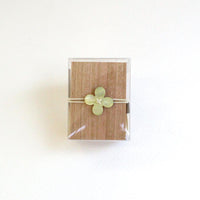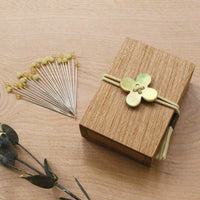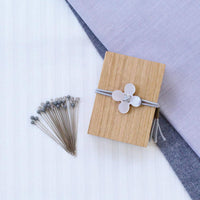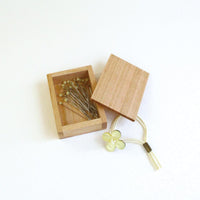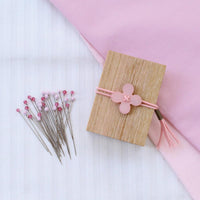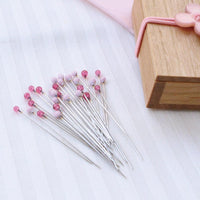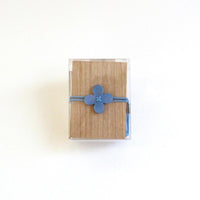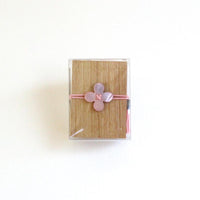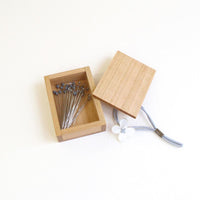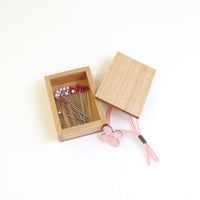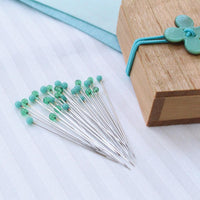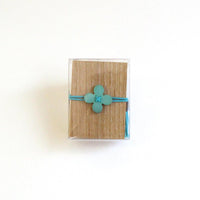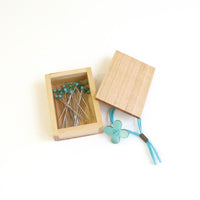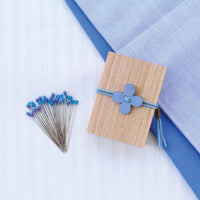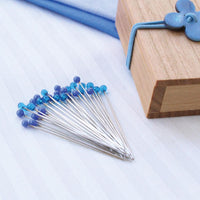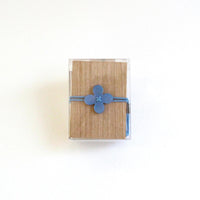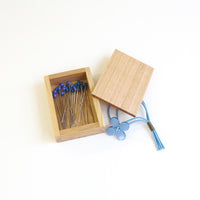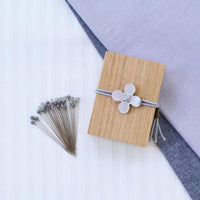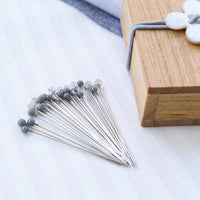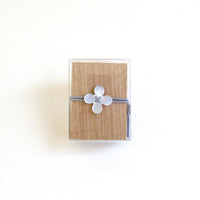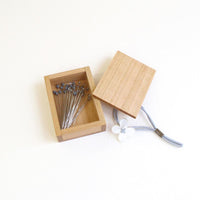 Glass Sewing Pins in a Cherry-Wood Box
A compact set of Sewing Pins! Easy to carry around.
Beautiful sewing pins enclosed in a compact cherry-wood box. 30 pins are included, featuring color-coordinated translucent and opaque glass pinheads. Pins are supple yet durable and are manufactured in Hiroshima, a city with a 300-year history of high-quality needle production. Rigorous quality control ensures unified thickness and length of pins and their ability to pierce cloth with ease.
Sewing Pin
Length 35mm
Glass Bead Diameter 2mm
Pin Thickness 0.5mm

Cherry-wood Box
Width 38mm
Height 18mm
Depth 53mm

Made in Japan