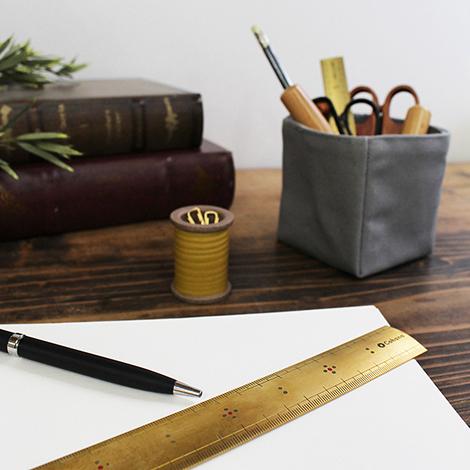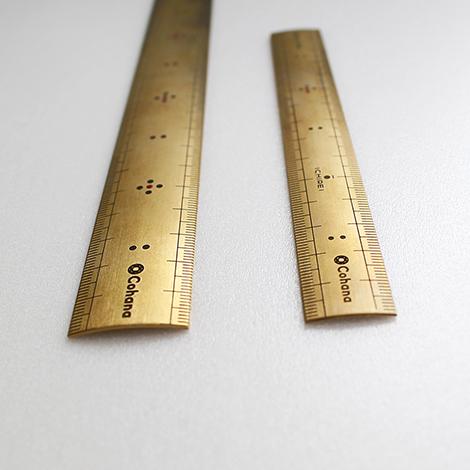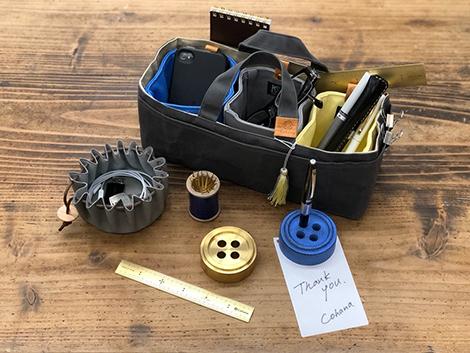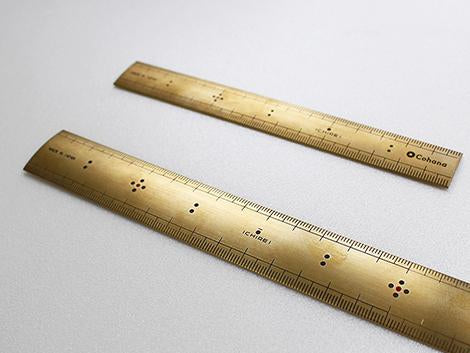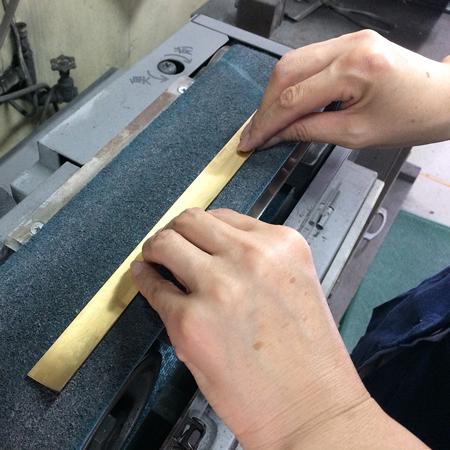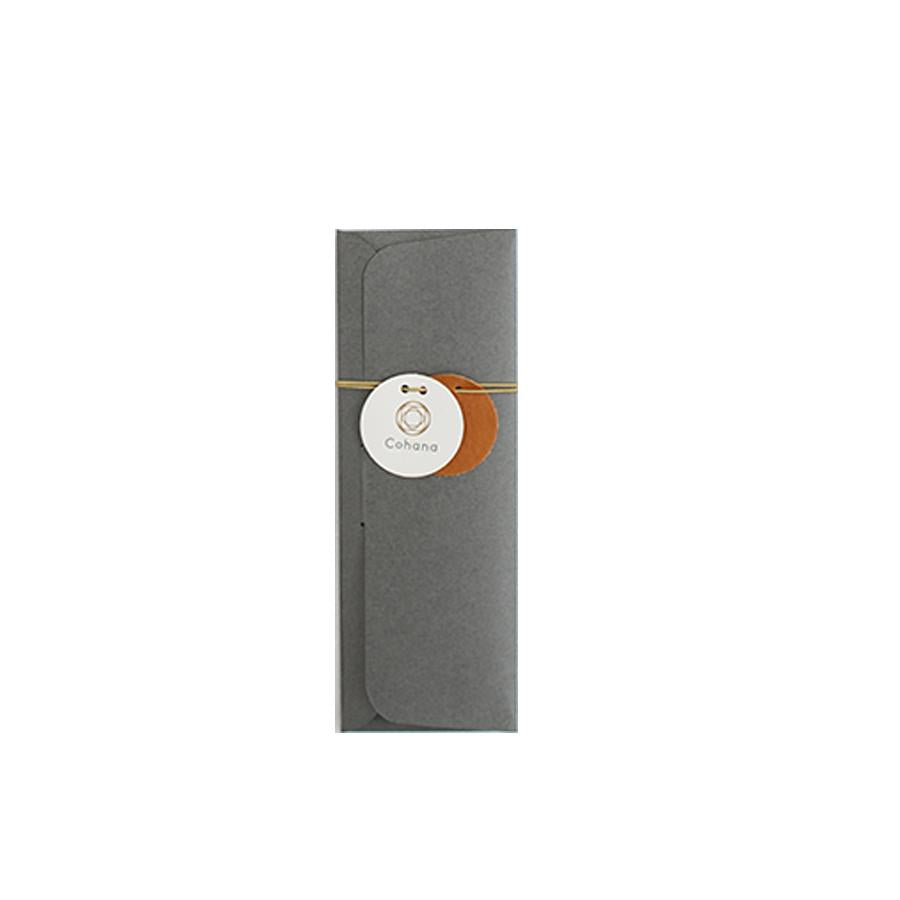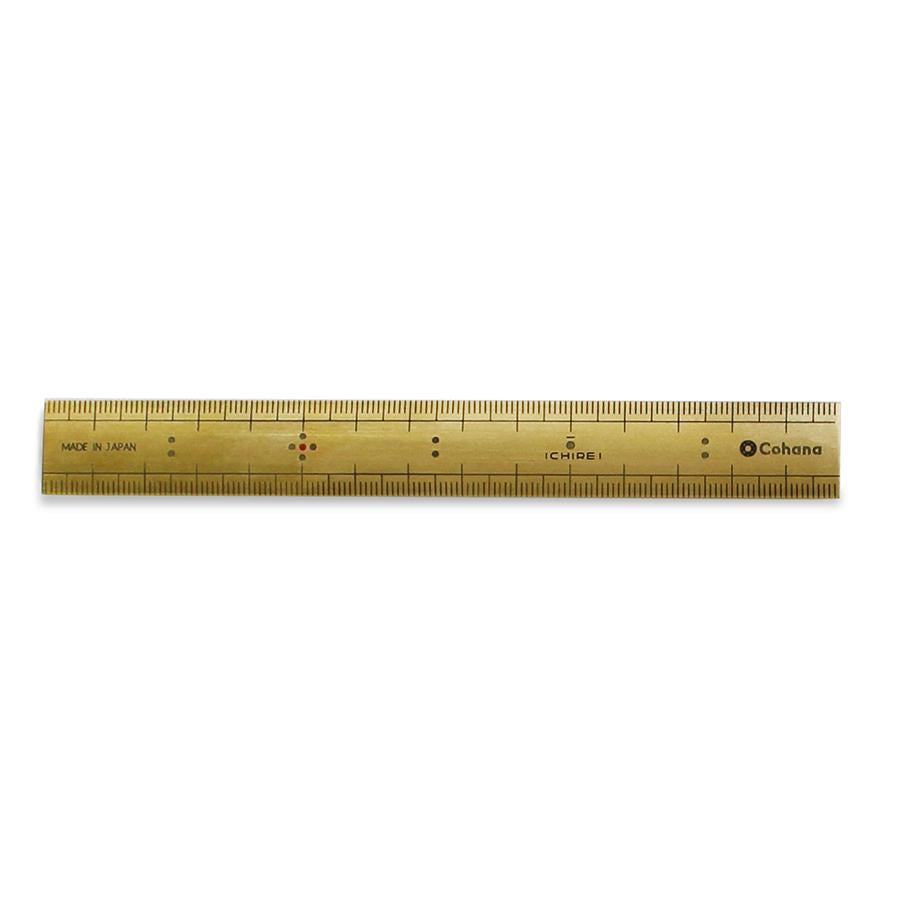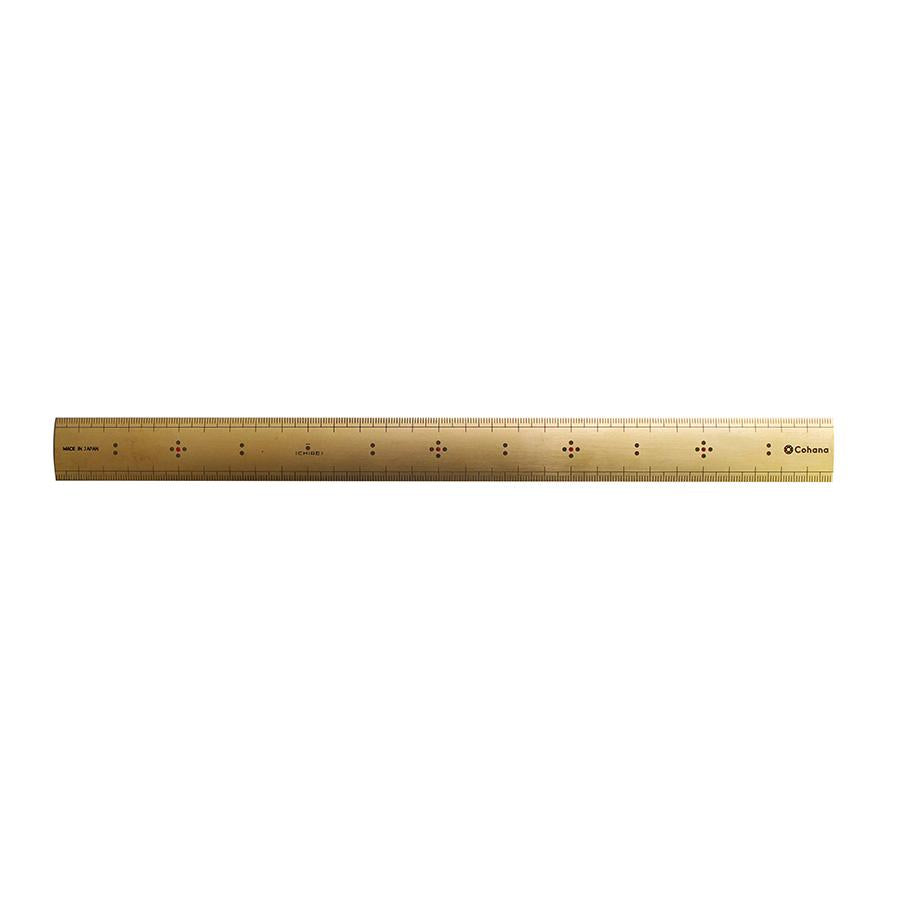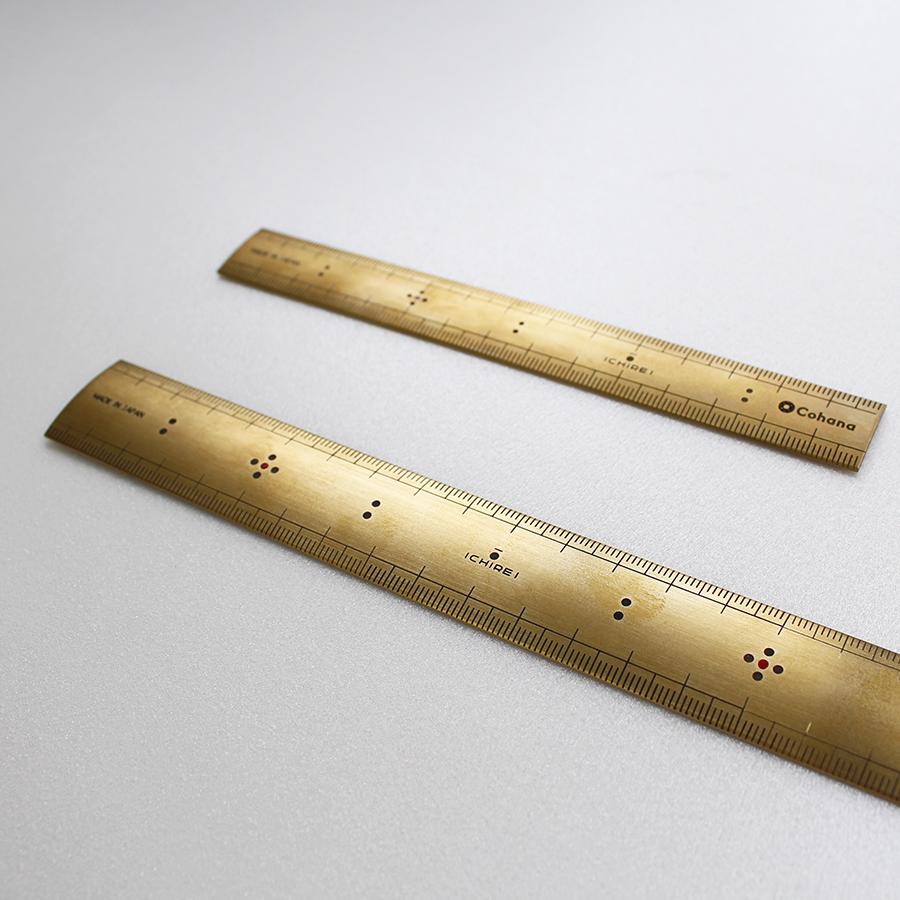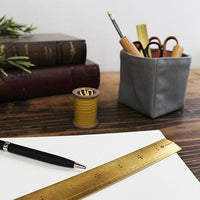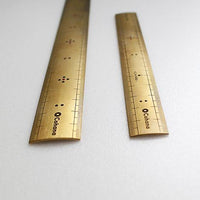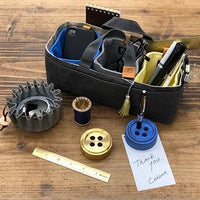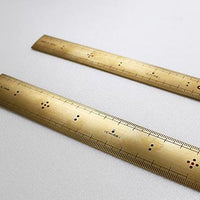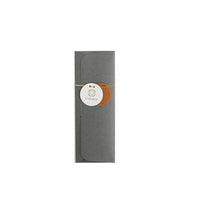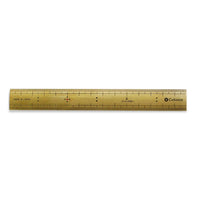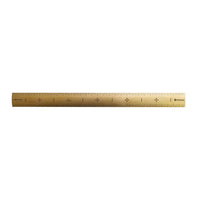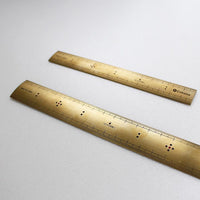 This brass scale evokes a nostalgia to those who grew up using the bamboo version of this scale. The markings, which are called stars, can be seen from the side and from the top, and are a distinct characteristic of bamboo scales. We have used laser marking to engrave these stars and the scale into brass. We have been peculiar about retaining the traditional bamboo scale designs, by creating a gentle curve for the surface and coloring some of the stars in vermilion.

ICHIREI is a measuring instrument brand developed by Marui Techno in Tochigi Prefecture, based on the concept of "creating that one special item that all craftsmen need." All products have been adjusted and inspected by the craftsmen's hands. 
There are two sizes, 15 cm and 30 cm. The more you use it, the more you will love this item, as the texture becomes more beautiful with use.
Dimensions:
15 cm Scale — 150mm l x 18mm w x 2 mm d

30cm Scale — 300mm l x 25mm w x 3 mm d