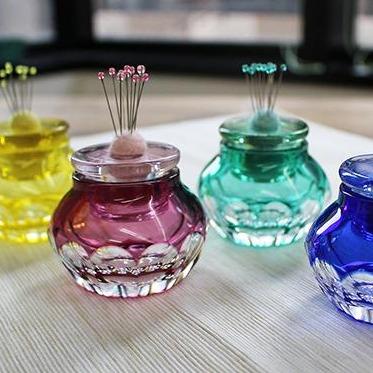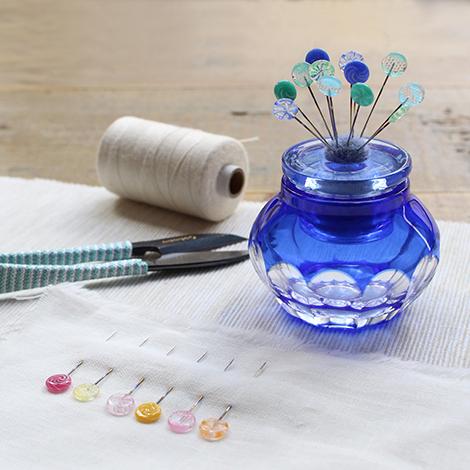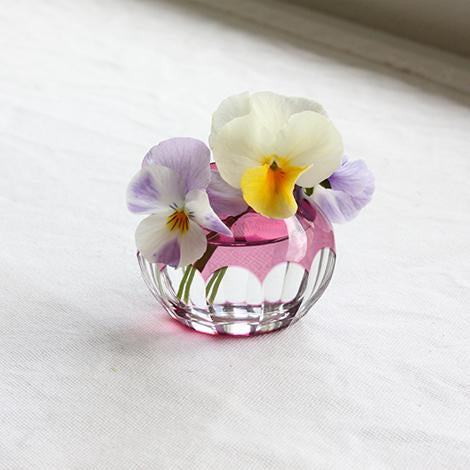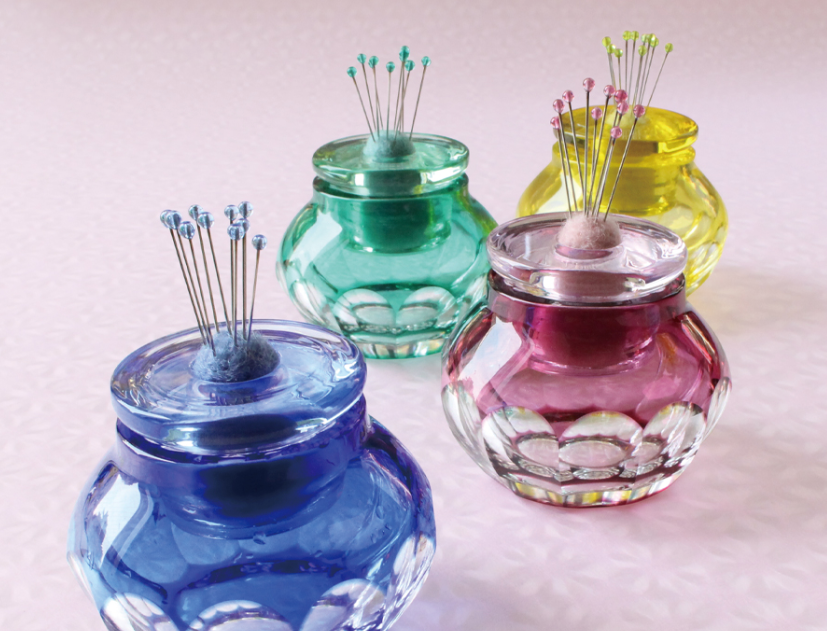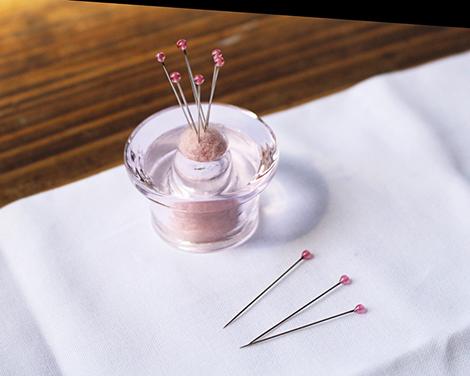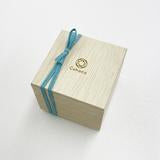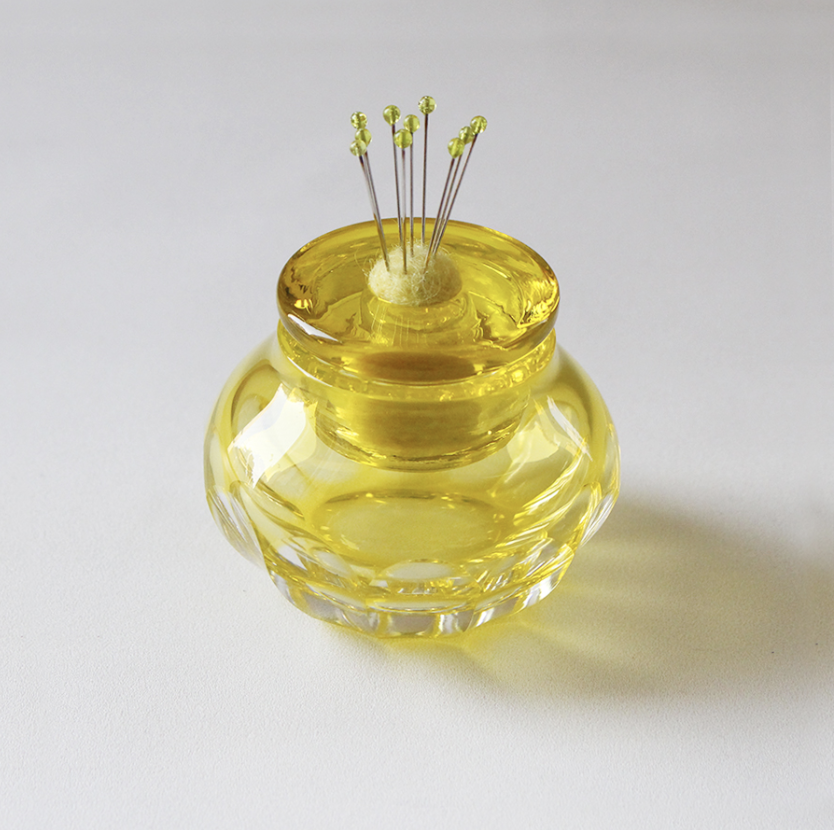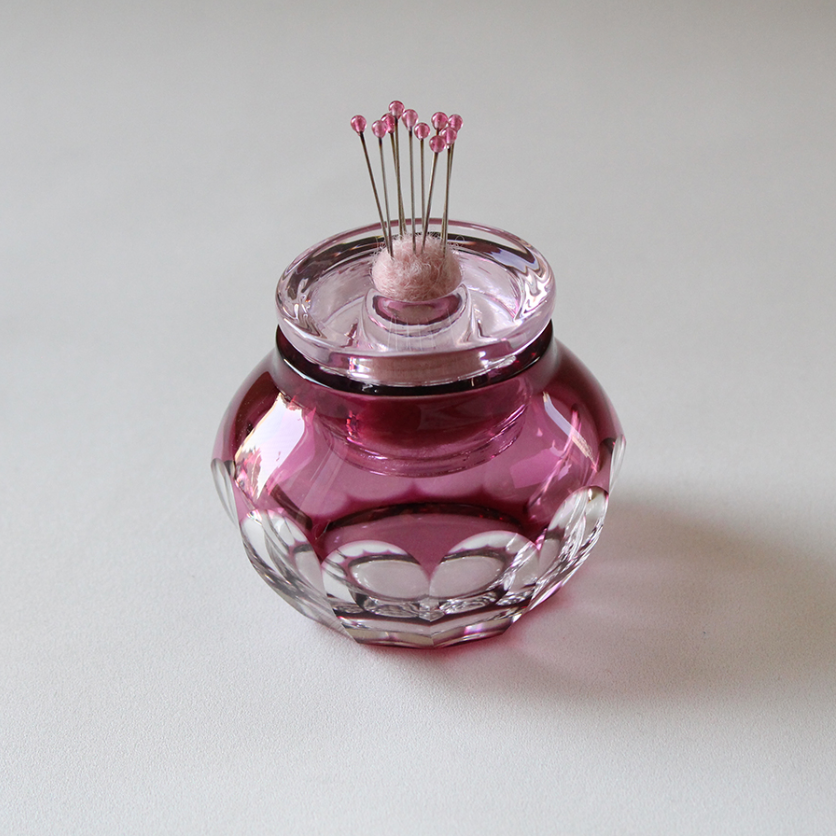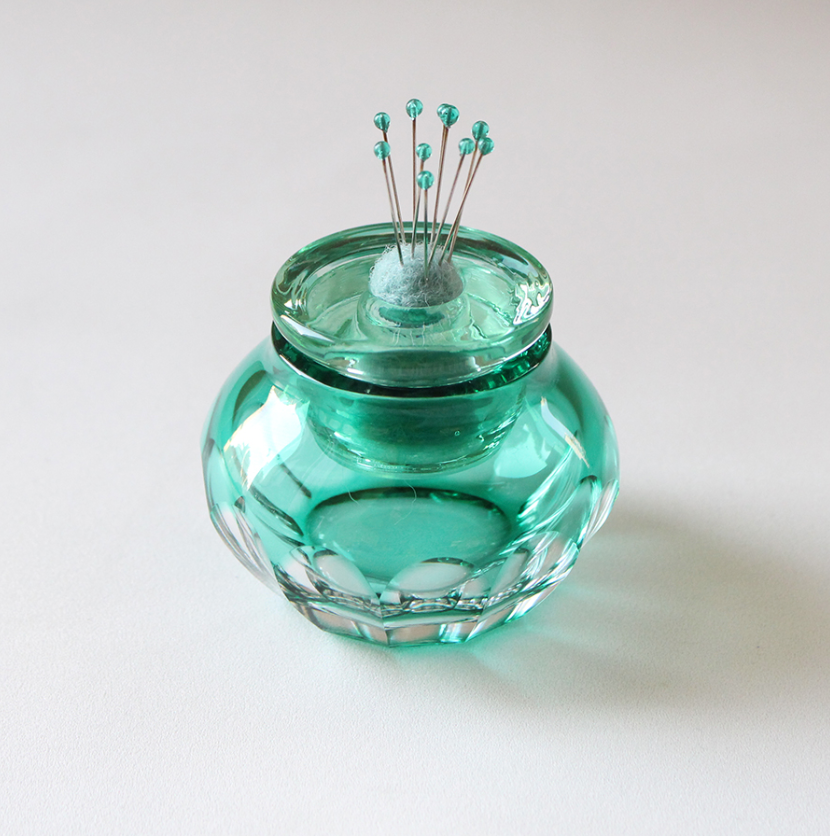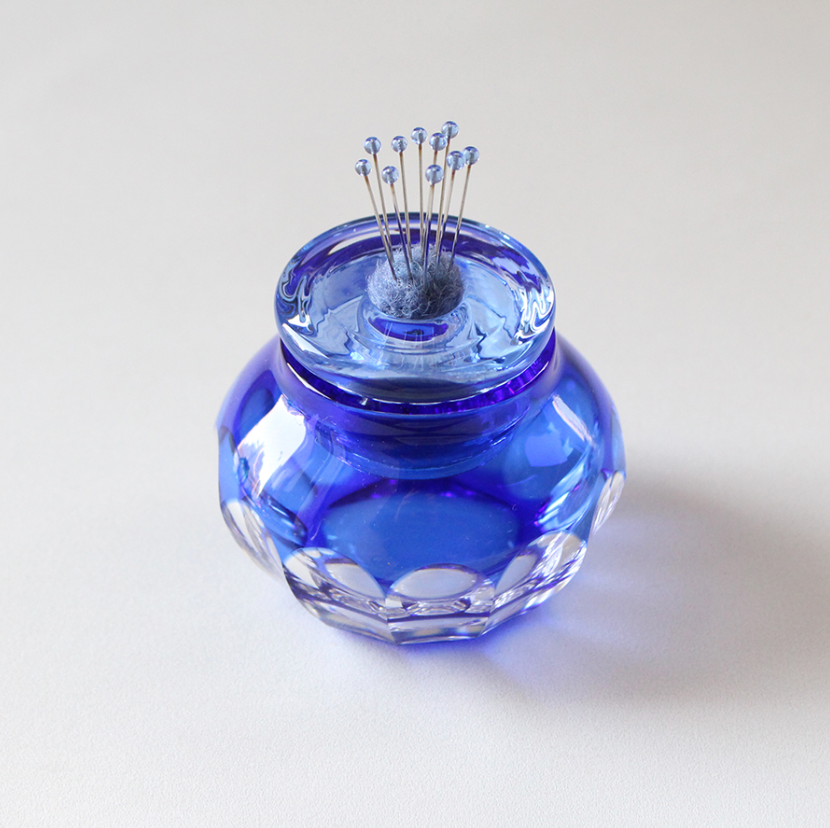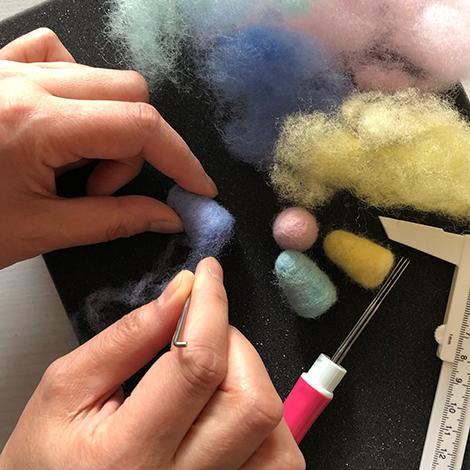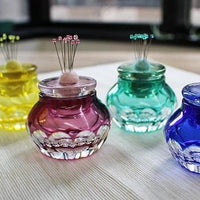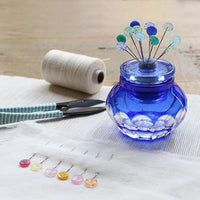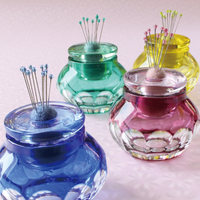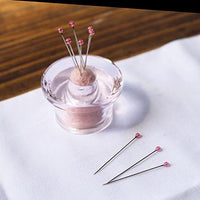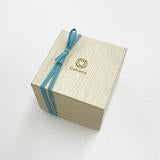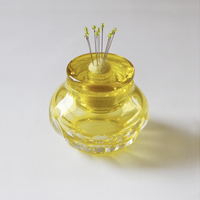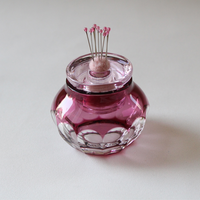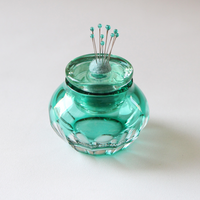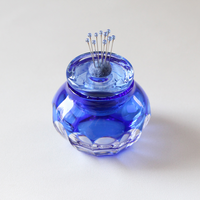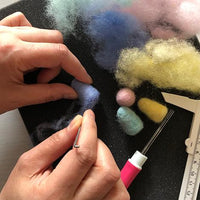 Cut glass made in Otaru, the production area of glass crafts, is combined with a felt ball made of Hokkaido wool to create this pincushion.
Kiriko, the name of the cut glass, within the plump shape conjures an image of flower petals.
The glass head pins are made in Hiroshima, an area famous for its needle production. The pins pass smoothly through fabric.
Fukagawa Glass Kogei was established in Fukagawa-ku, Tokyo in 1964.
They twice lost their factory to earthquake and fire, but after moving their base to Otaru in Hokkaido, they began to produce Otaru Kiriko, unique cut glass with deep roots in the region.
In the dignified expression of the cut glass, you can sense the strength of the craftsmen who have recovered from adversity many times and the pride of a long-established manufacturer.
Kokoromoko is a studio run by Mari Sugita, a needle felting expert who is also based in Hokkaido. Wool carefully nurtured in Hokkaido is washed and dyed, and each item is individually shaped and crafted. A Cohana color felt ball has the gentle warmth of the hands of people who love handicrafts.
Comes with 10 matching glass-head pins
Dimensions: 
Glass -- 60mm wide x 59mm high x 60mm deep
Length: 33mm long x 0.5mm wide