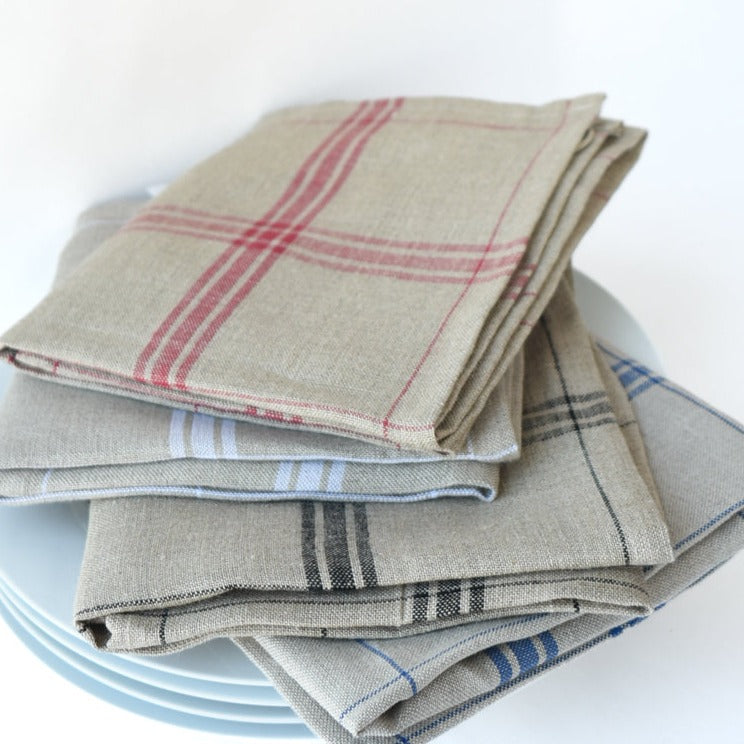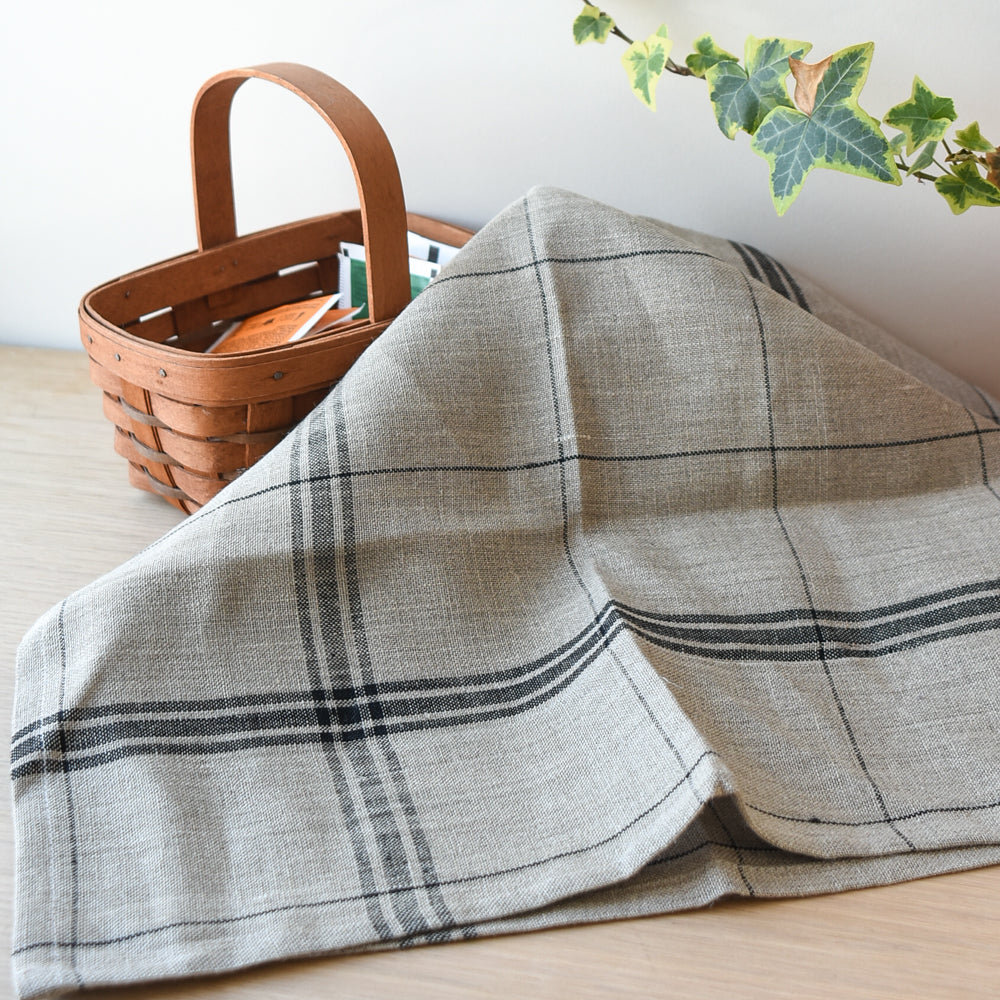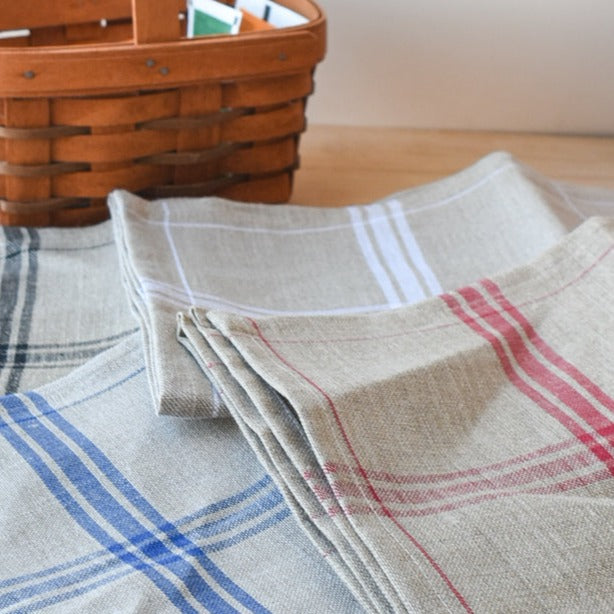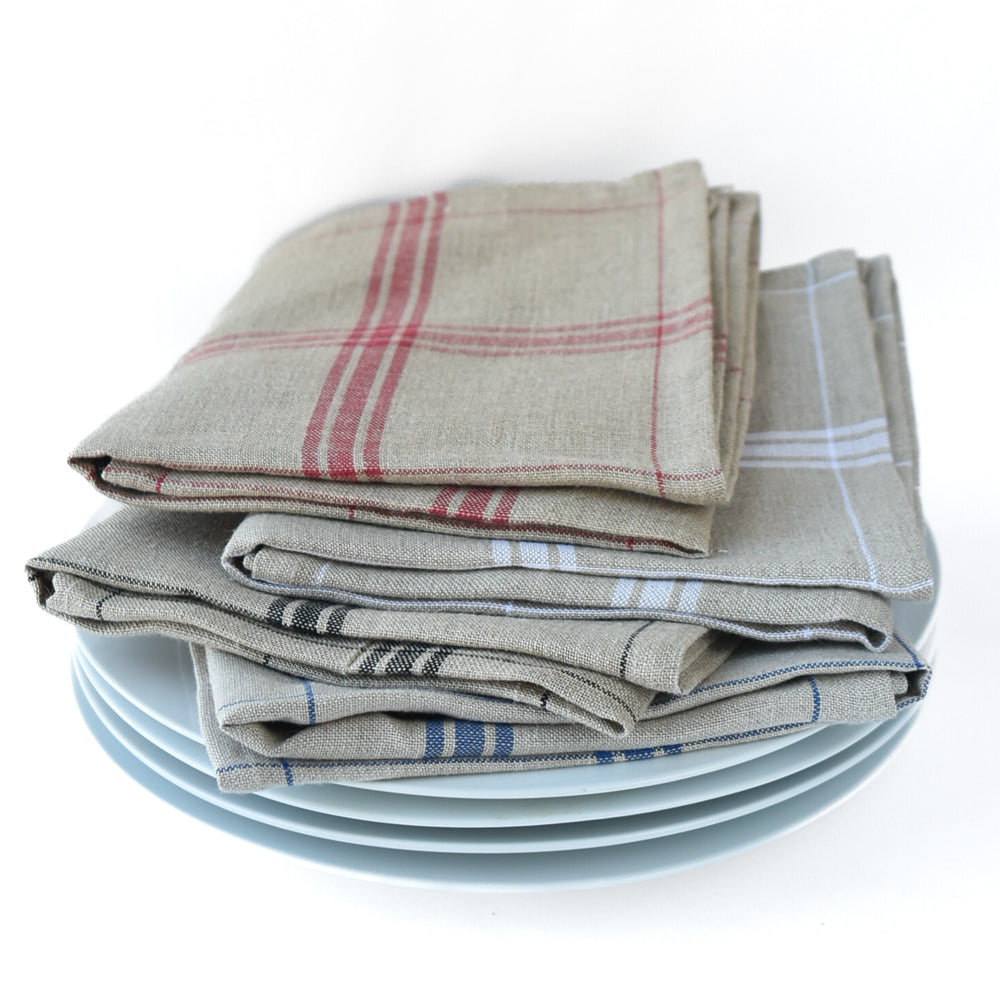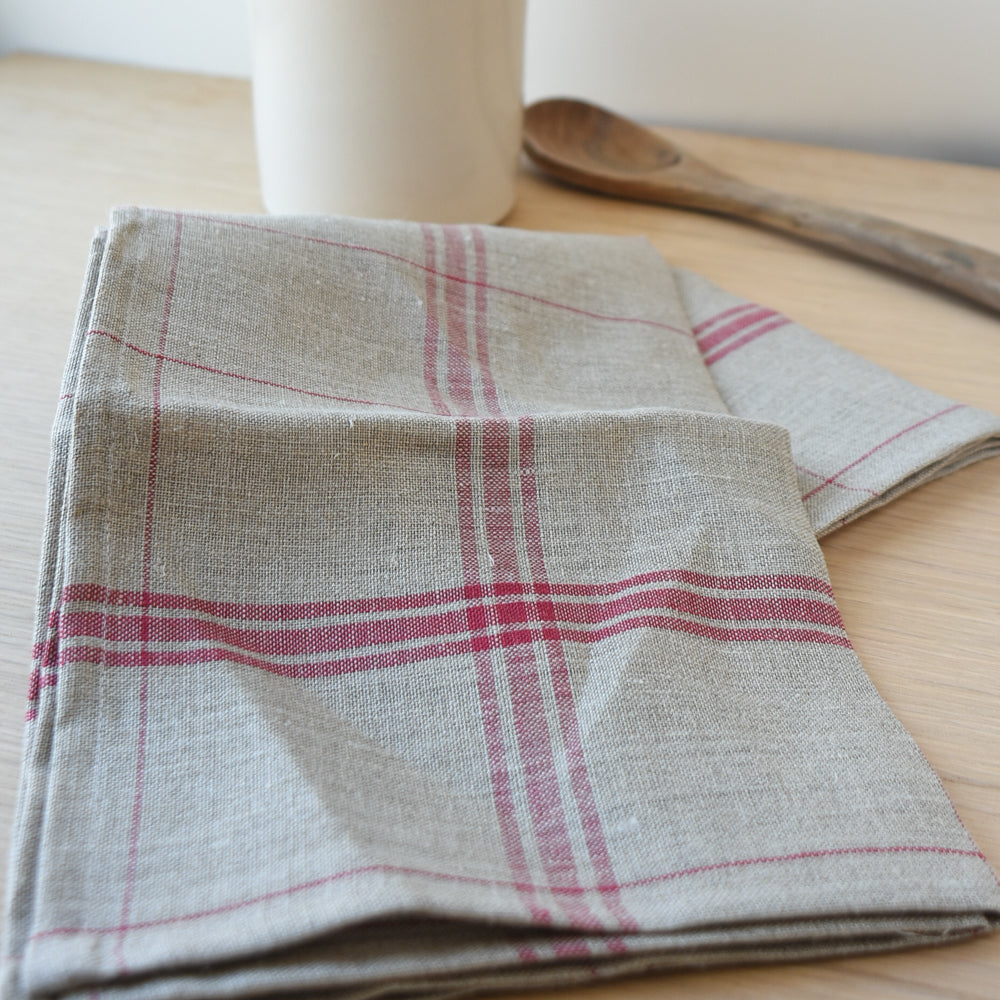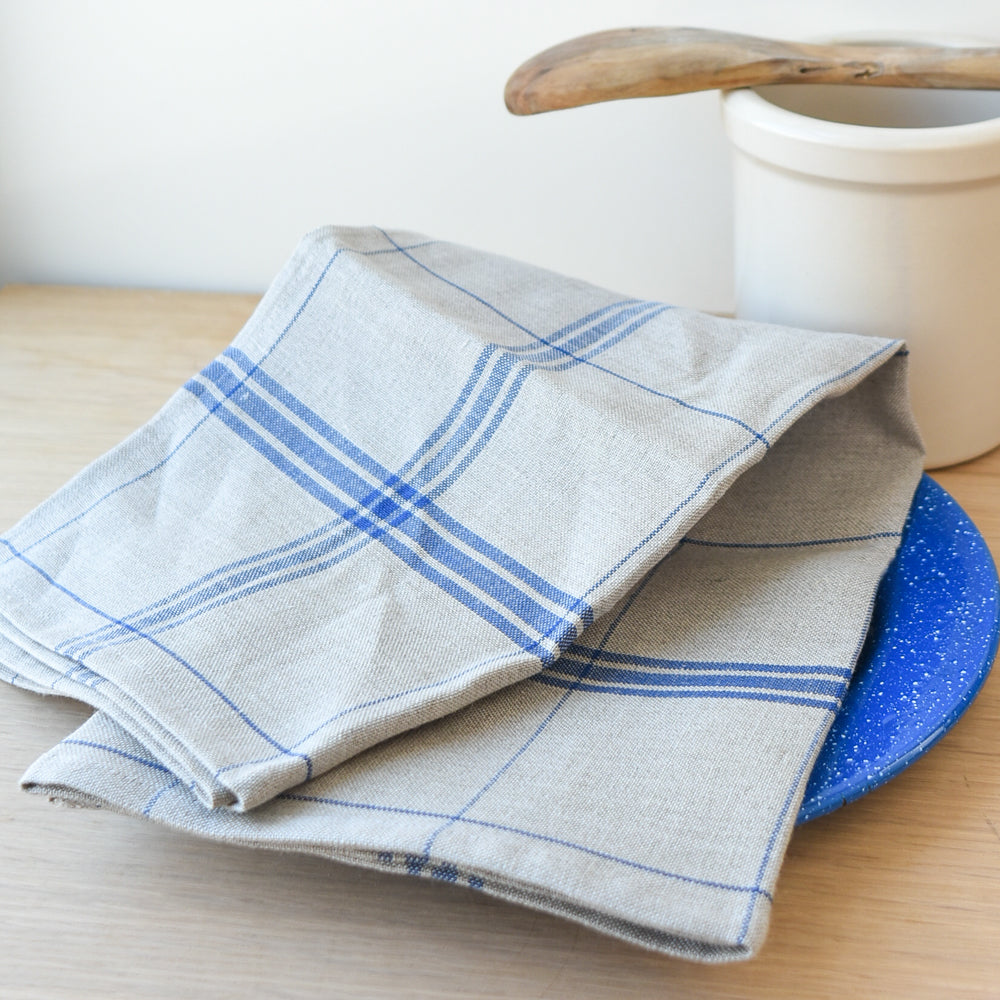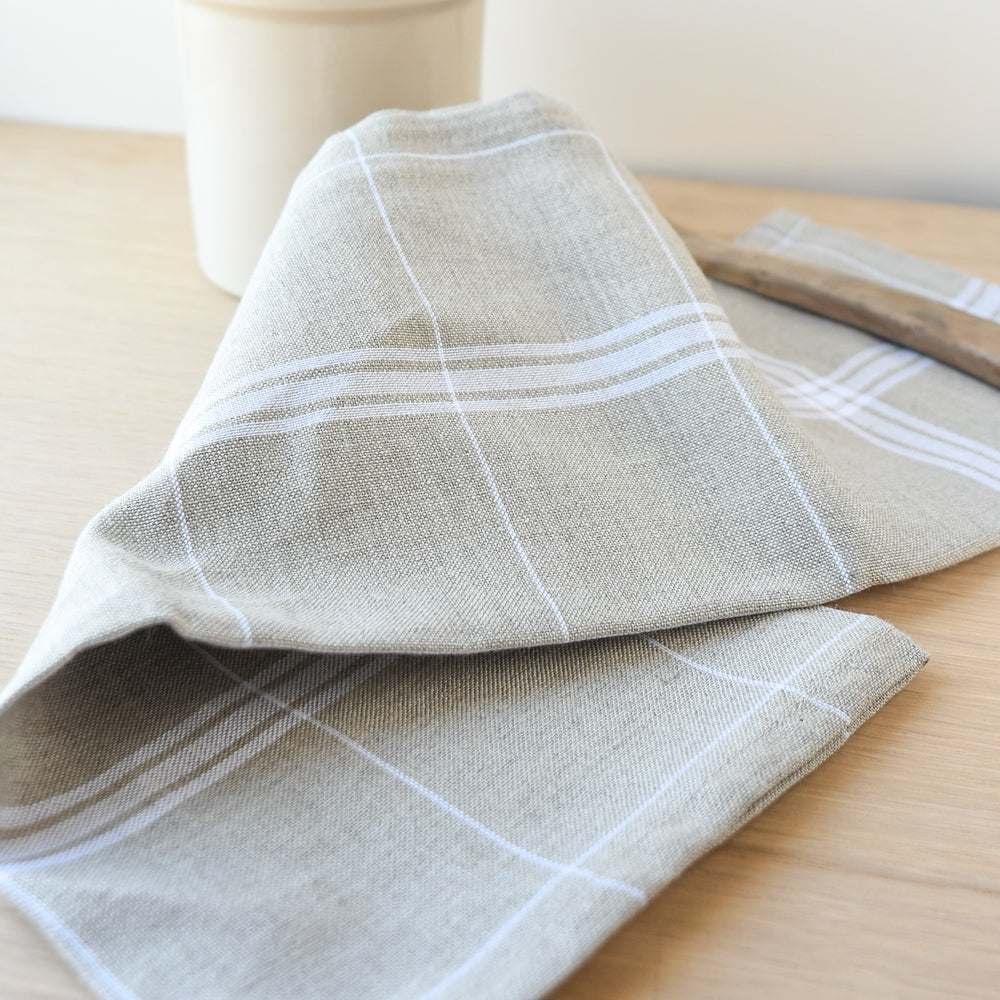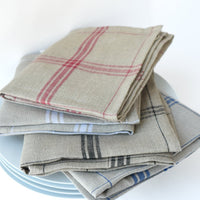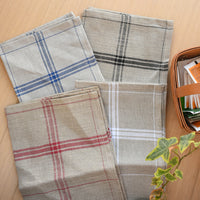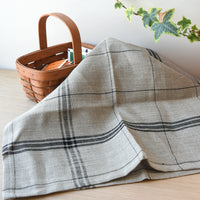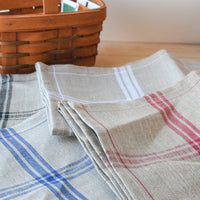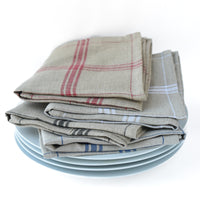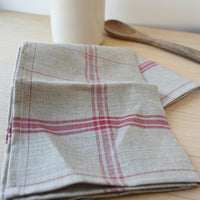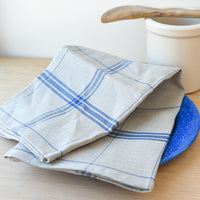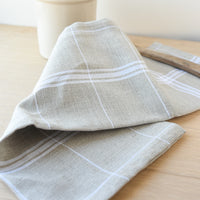 Linen Tea Towel, Checkered
These gorgeous, heavy French linen towels exemplify all the superb properties of linen: high absorbency, strength, and durability. They are larger than what is usually sold as a standard tea towel in the U.S. and their softness increases with time while remaining free of lint.
Embroider them with your favorite pattern or use them just as they are!
100% linen 
21.5" x 33.5" (55cm x 85cm)
For embroidering -- 12 threads per cm (32 count).
Sajou produces haberdashery items made in France to the highest standards (in some cases even produced on the original old machinery). Perfect for gifts and collectors, and for those of you unable to resist a quality that is seldom found in today's mass produced haberdashery products. Sajou was created in 1828 by Jaques- Simon Sajou, selling haberdashery for embroidery, tapestry, lace, crochet and weaving. 
Attention: It is extremely important to soak the tea towel over night
before washing it for the first time. This will get rid of all the starch
and make it easier to iron. If it is not soaked, it is practically
impossible to get rid of the creases.