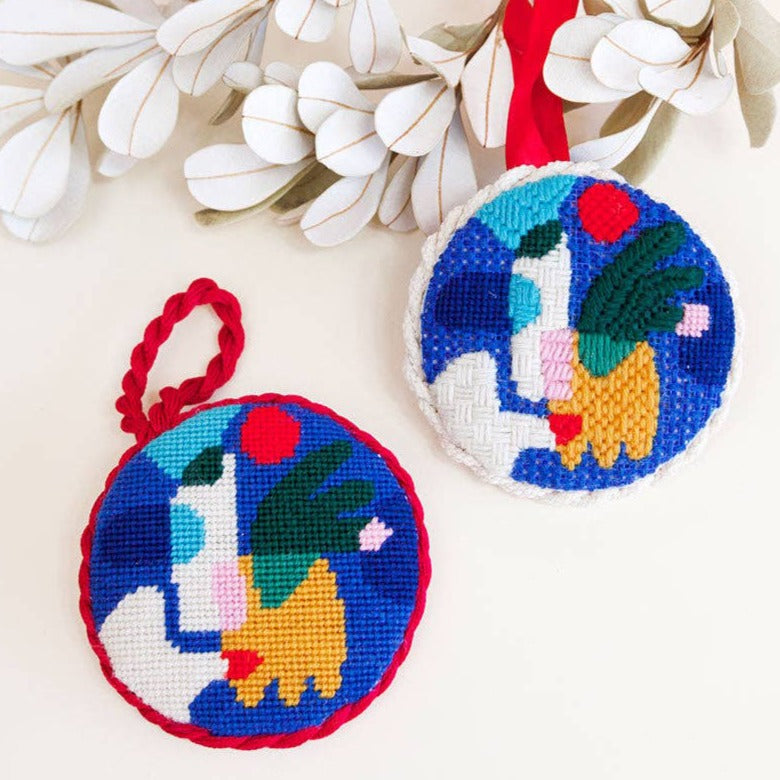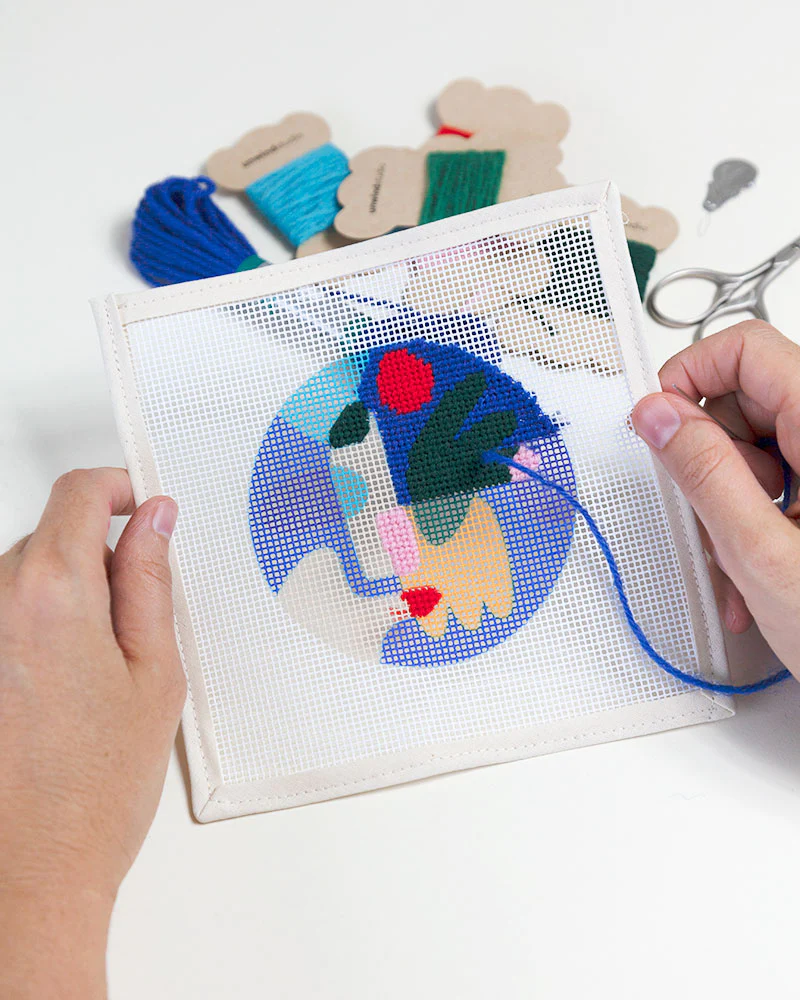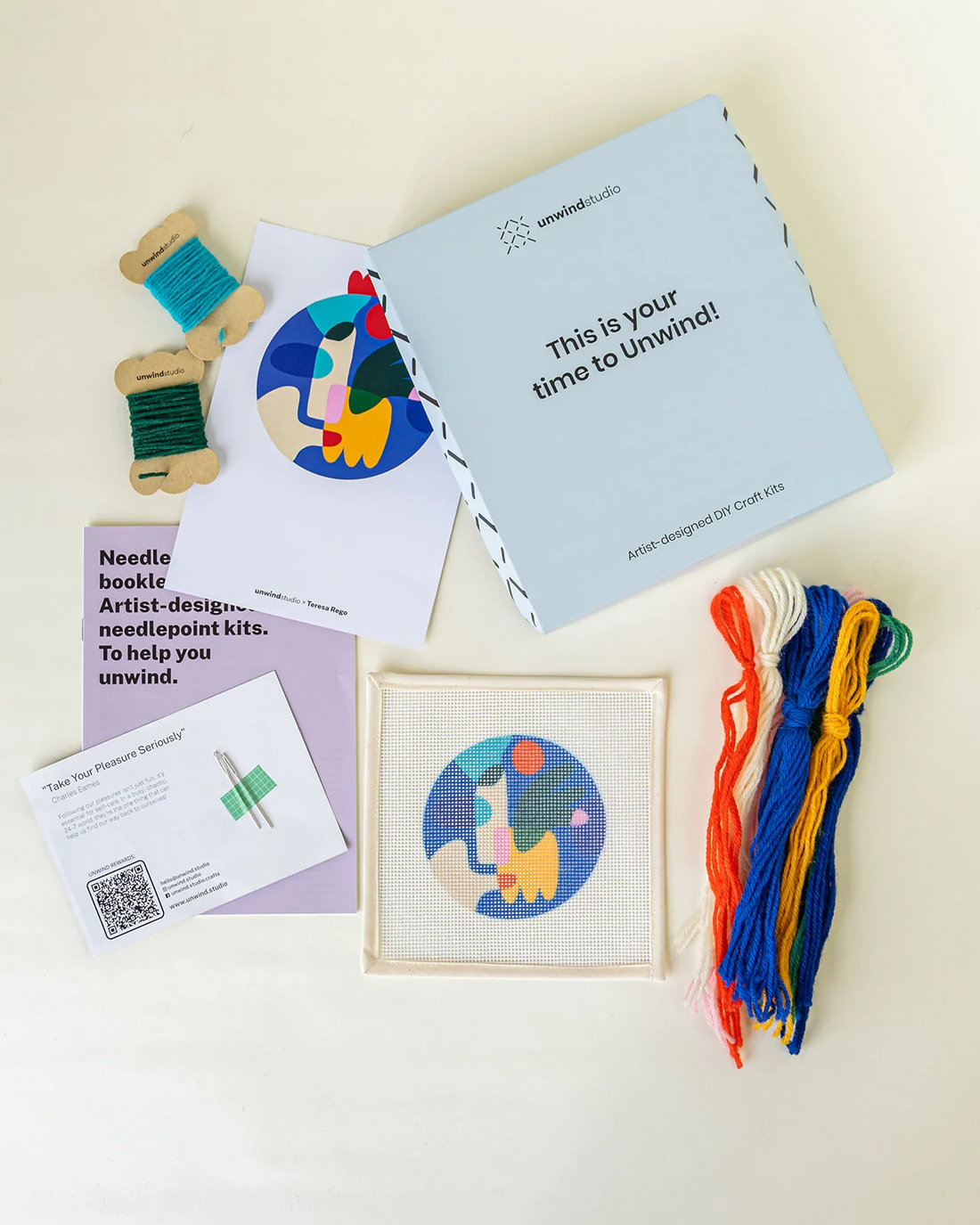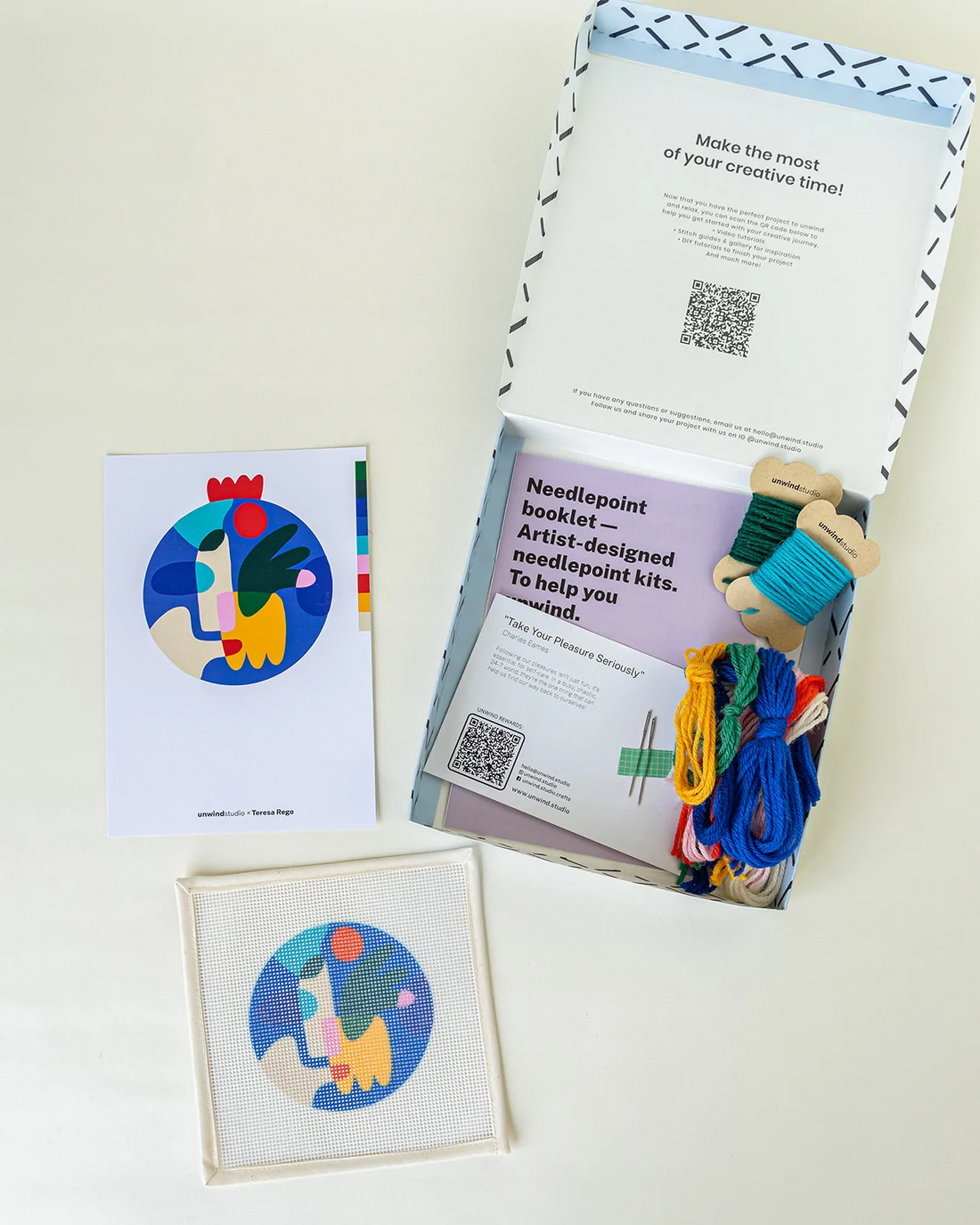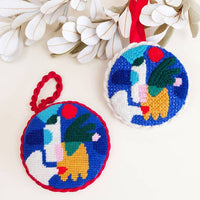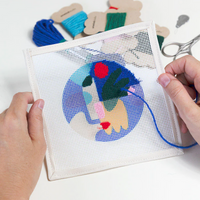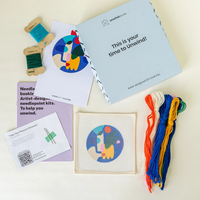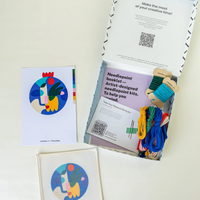 Mod Christmas Ornament Needlepoint Kit
The Bauble Flora ornament was designed by the artist Teresa Rego. The artwork pulls inspiration from the artist's abstract floral style, with an organic aesthetic.  This fun and colorful illustration would look lovely on your Christmas tree, or as the perfect handmade gift for your loved ones!
As shown in the primary photo, the ornament can be completed using a single stitch style, or using a variety of stitches, making it suitable for someone who is beginner or more experienced.
What is included in this kit:
Printed design size to make one: 10cm round / 4in round
Original artwork printed in premium Zweigart Interlock 13 HPI canvas, with edges sewed with cotton bias tape
2 John James tapestry needles
Flyer with the color scheme identifiable threads so you can start stitching quickly
Appletons Tapestry Wool threads with enough quantity to stitch with the basketweave tent stitch
Needlepoint booklet (key sections: how to start with needlepoint, tips to select needlepoint stitches, and library of favorite stitches).