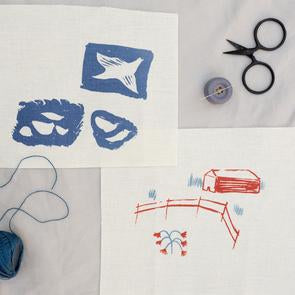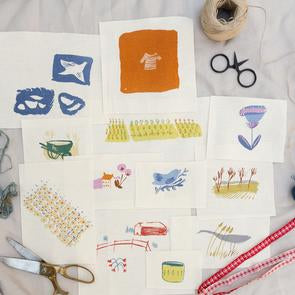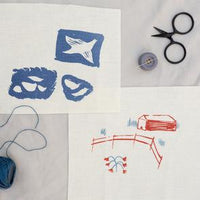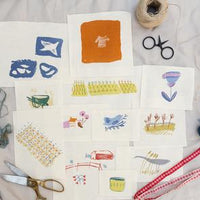 Patches: Three Birds + Barn
These hand-printed patches are a fun addition to your sewing tool box.
Each set includes two patches that are perfect for embroidery, sashiko stitching, mending and other sewing or crafting projects. 
The patches you receive may be slightly different illustrations than the ones pictures. Unique characteristics are inevitable with hand-printing. 
Fabric: Hemp/Organic Cotton Light Weight
Dimensions: Varies