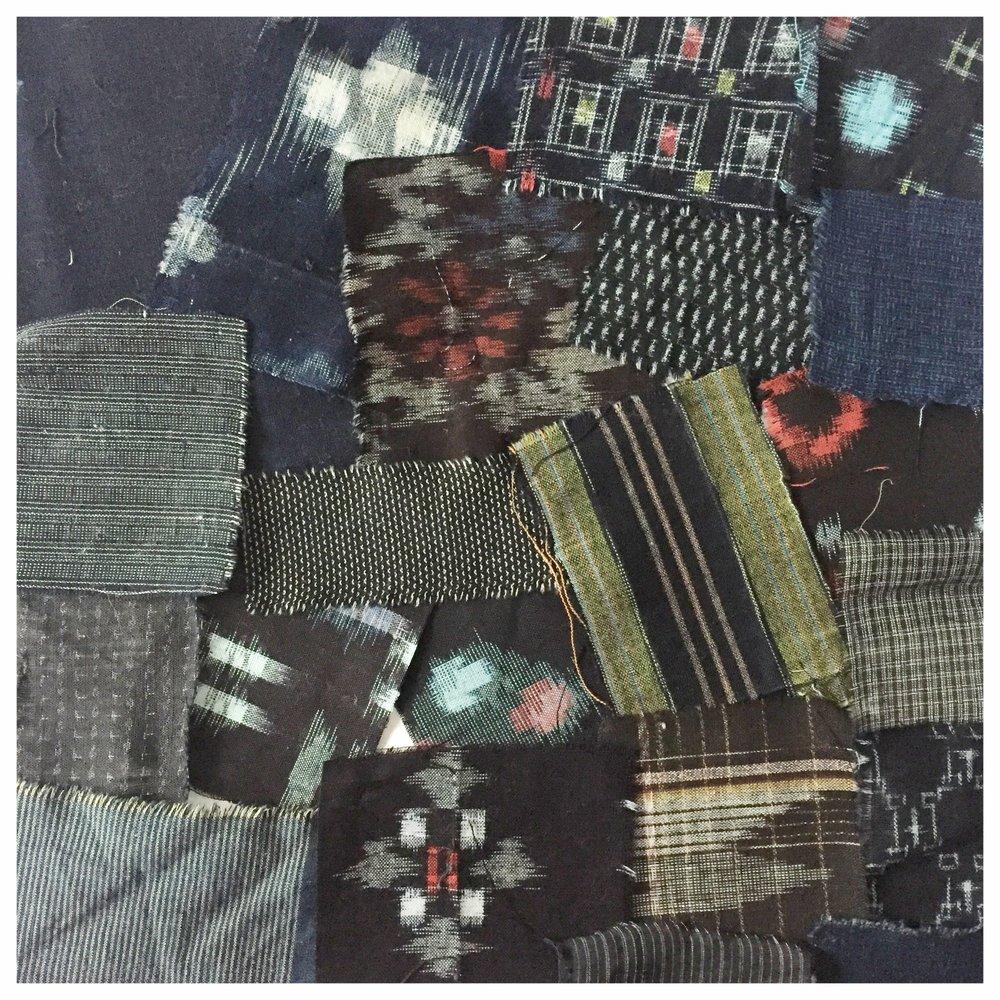 Vintage Japanese Fabric Packs
6-8 pieces of vintage Japanese fabric cut from kimonos and futons, including solids, stripes, and kasuri designs. They are perfect for Japanese boro-inspired arts such as patchwork, visible mending, and the like.
All pieces are used, but clean and have their own character including: fading, creases and threads from hems, tiny holes from previous seams, and similar signs of wear. A couple are crisp from age, while most are supple. Fabrics may include cotton, linen, ramie, and hemp.

Each pack is slightly different, but contains approximately the same amount of fabric.