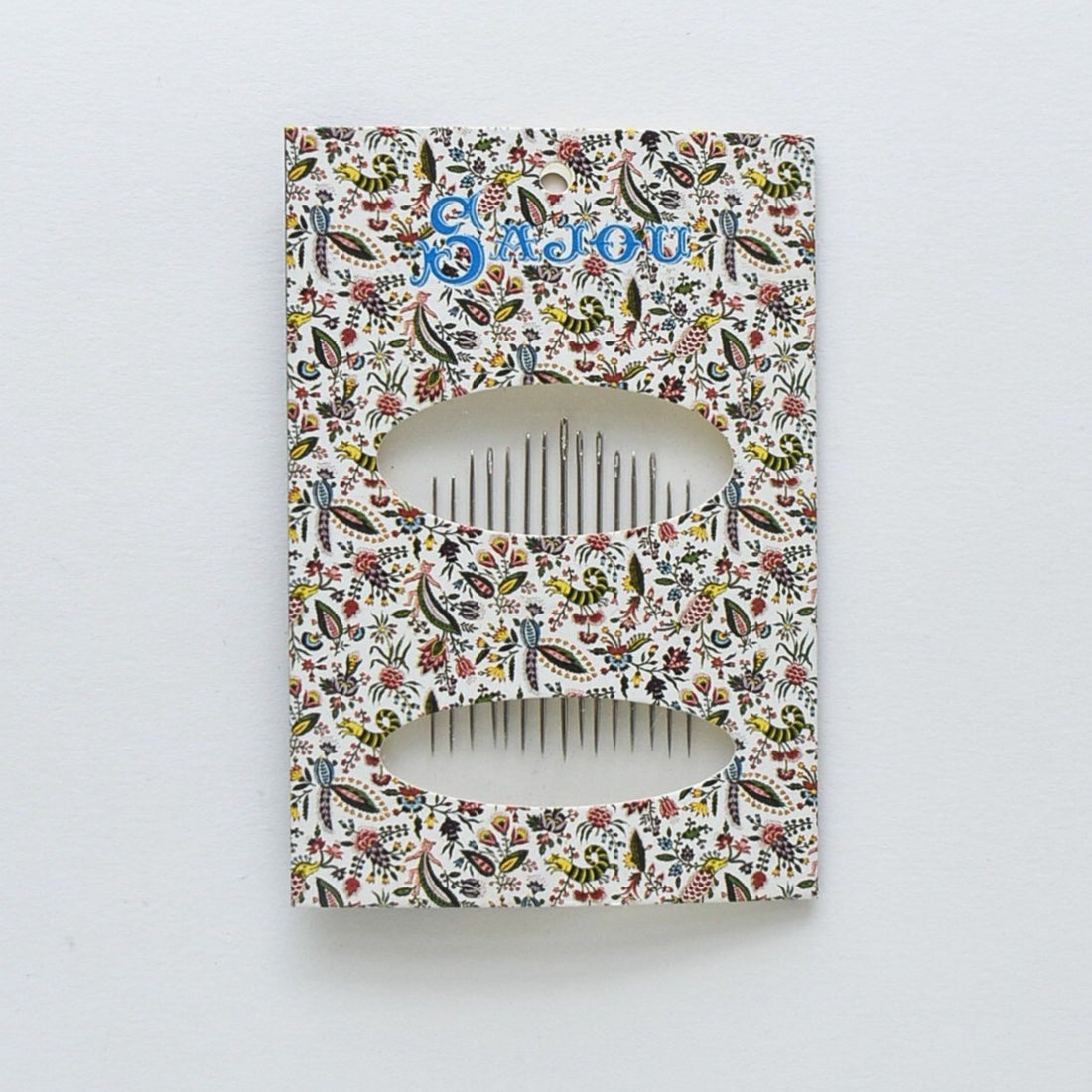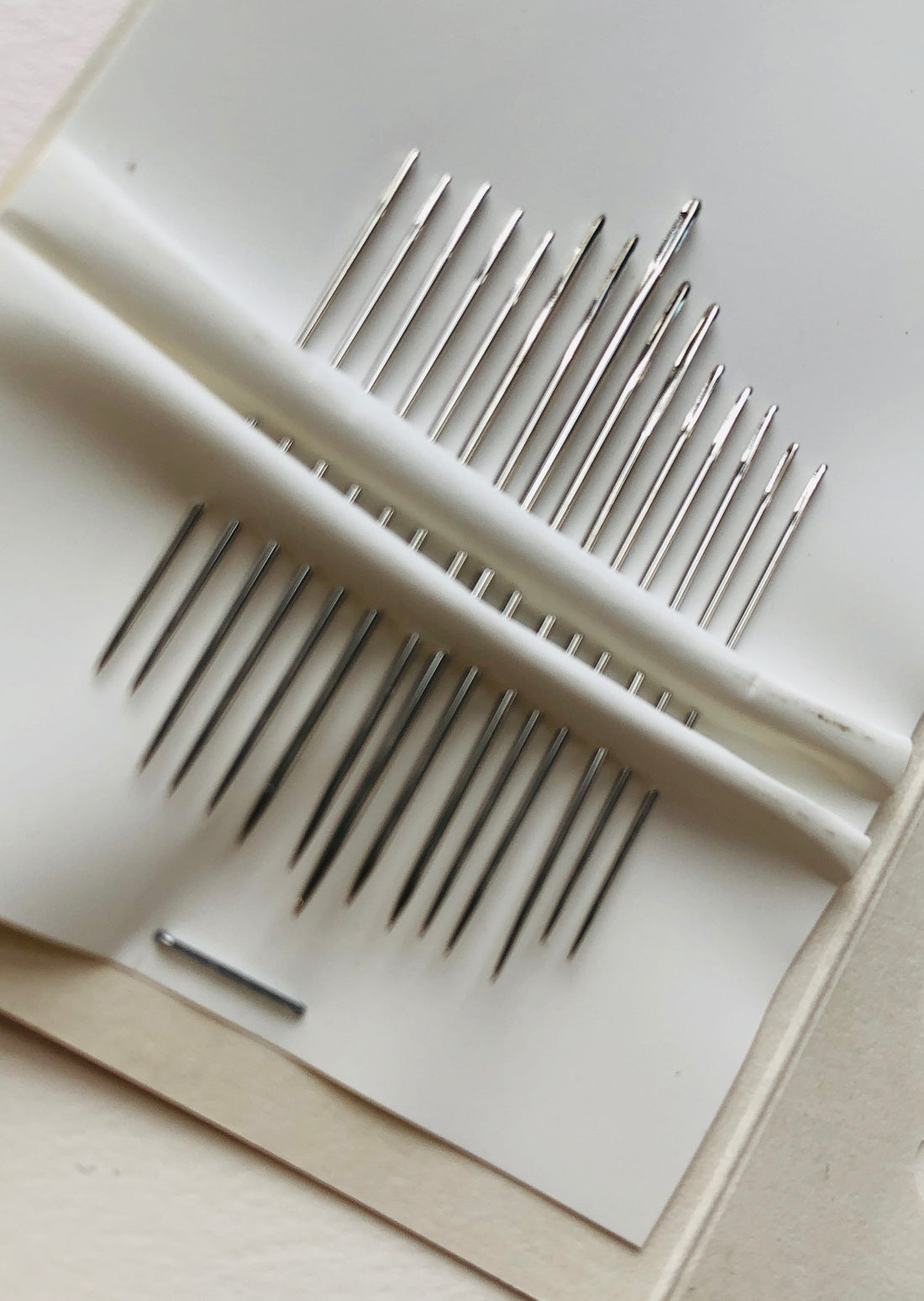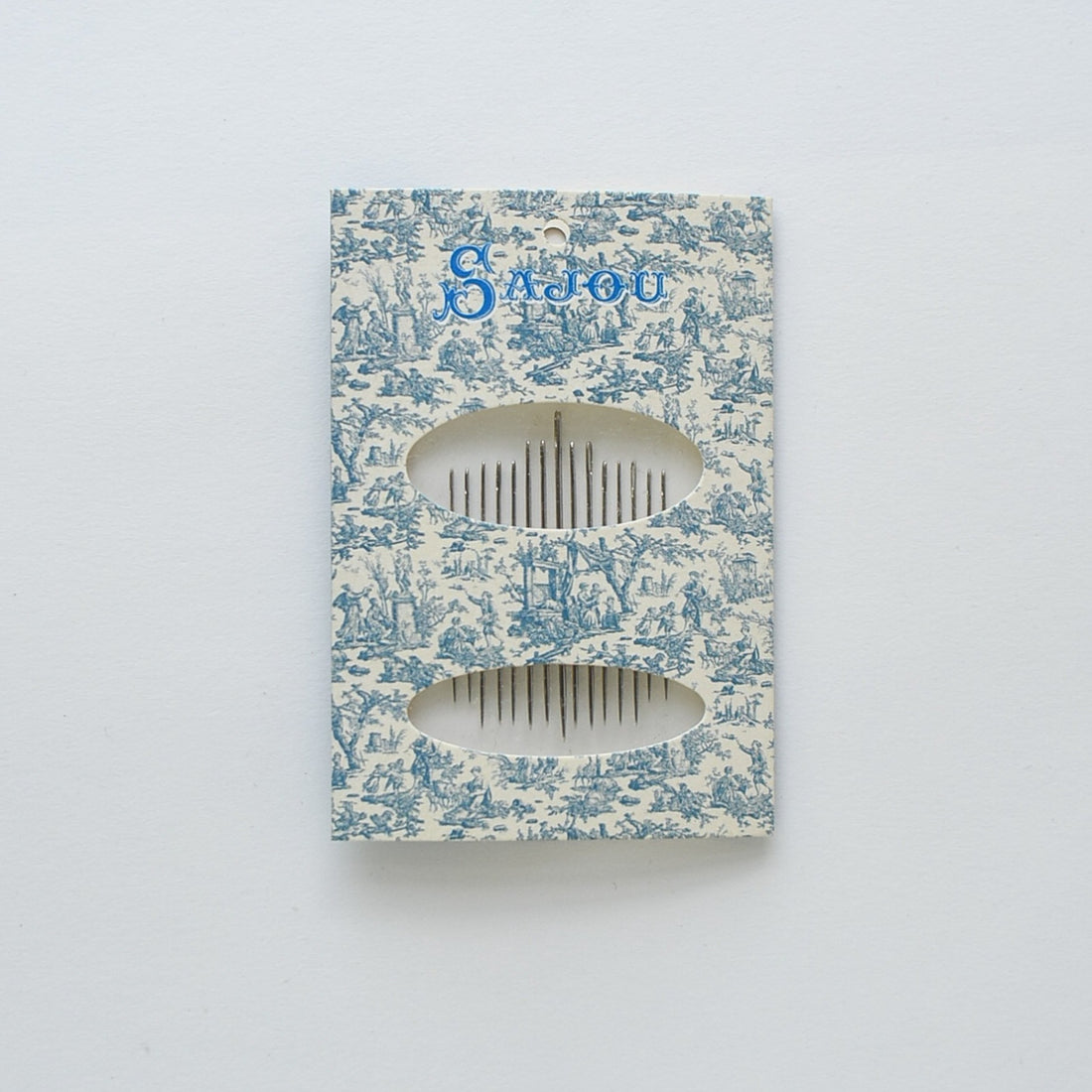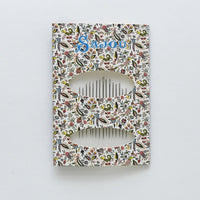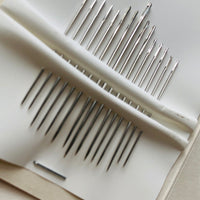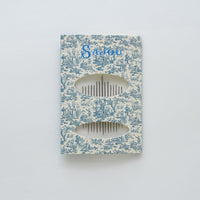 Embroidery needles, vintage style booklet containing 15 assorted sharp embroidery needles from size N° 3 to N° 9.
Printed in a floral motif, with the name SAJOU in gloss, this booklet is identical to the presentations of yesteryear. The needles threaded onto white paper and two small oval windows backed by a rhodoid sheet show the eye and the point.
Made of nickel-plated steel
Size of booklet : 9,4 cm x 6,5 cm.
Made in France