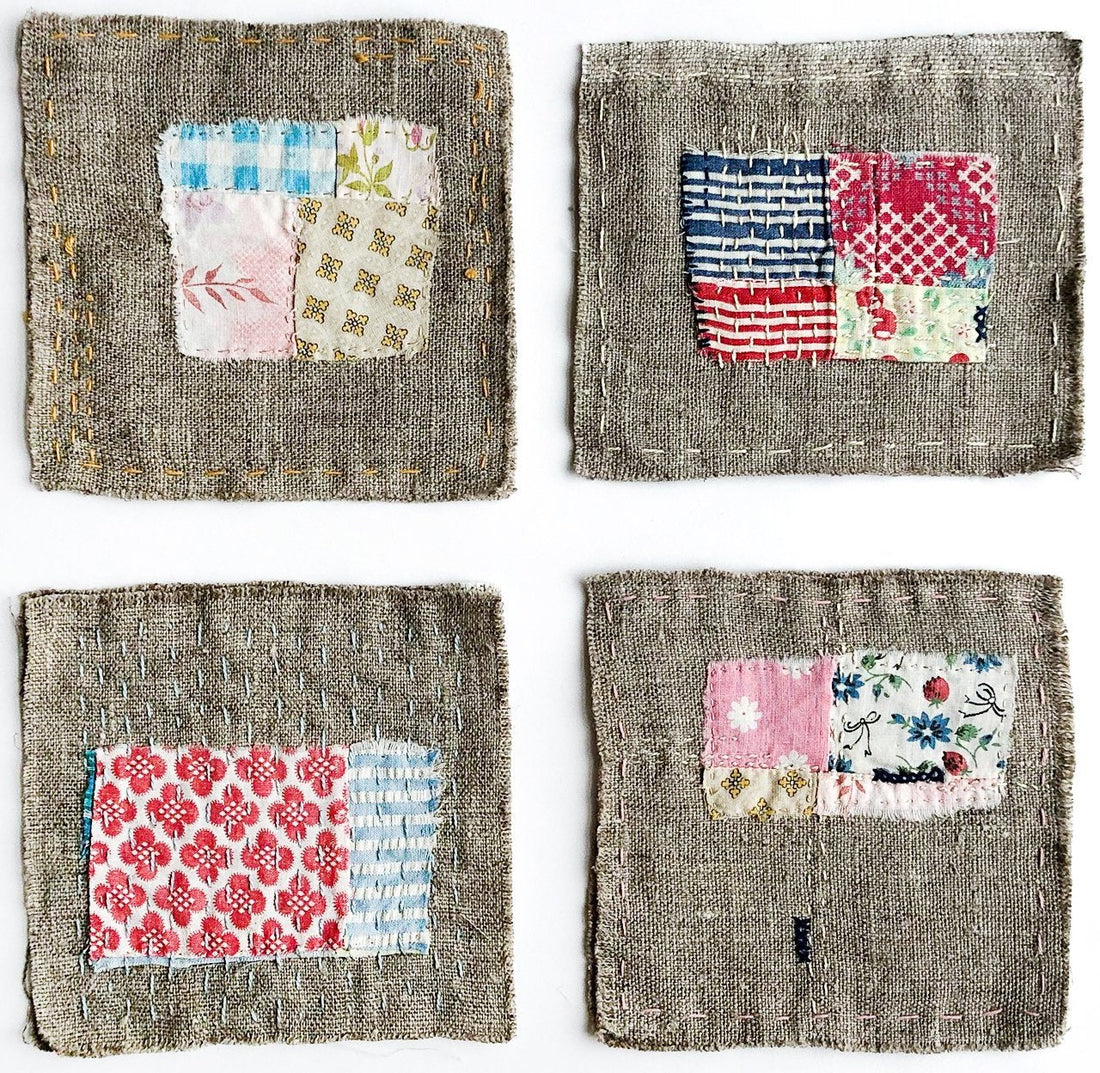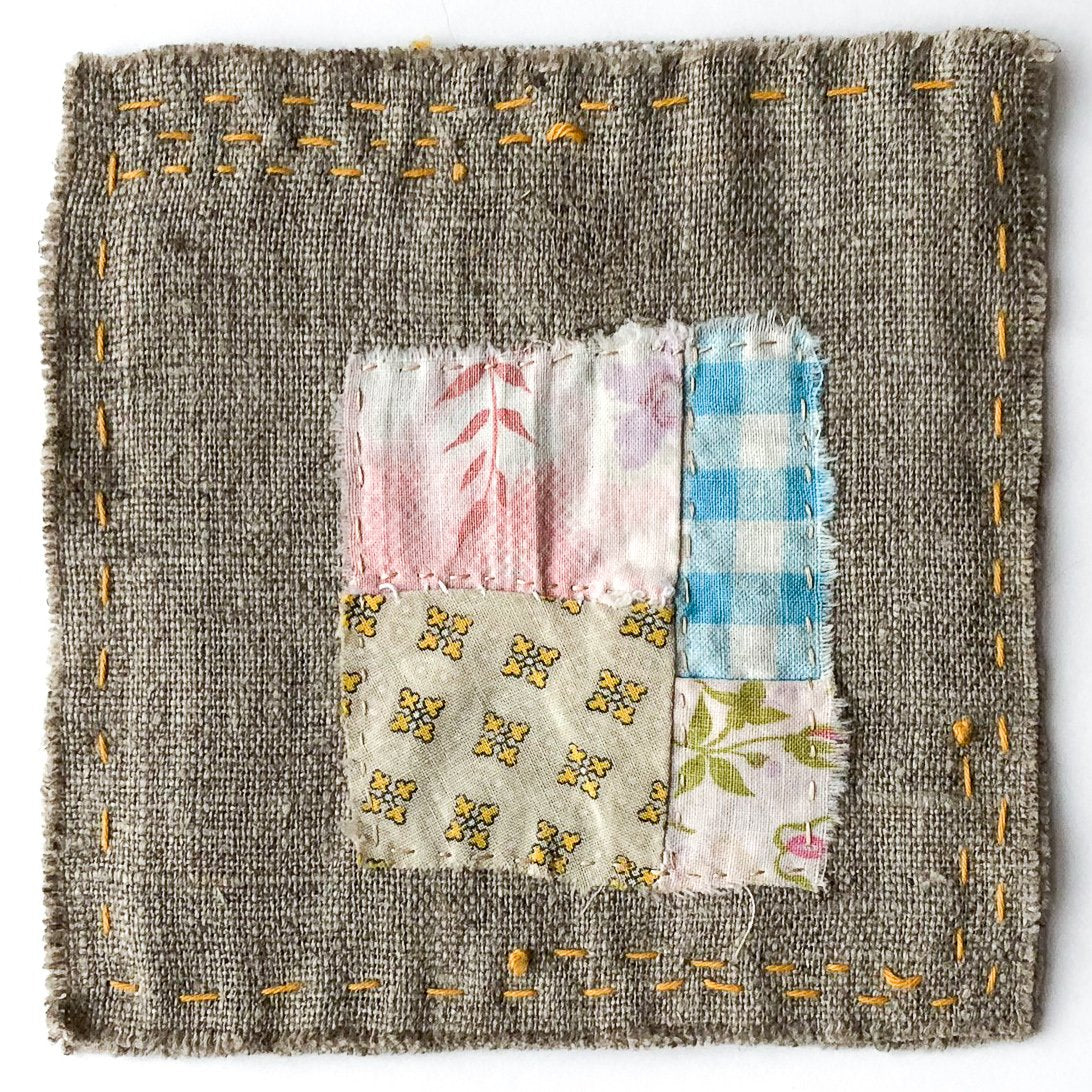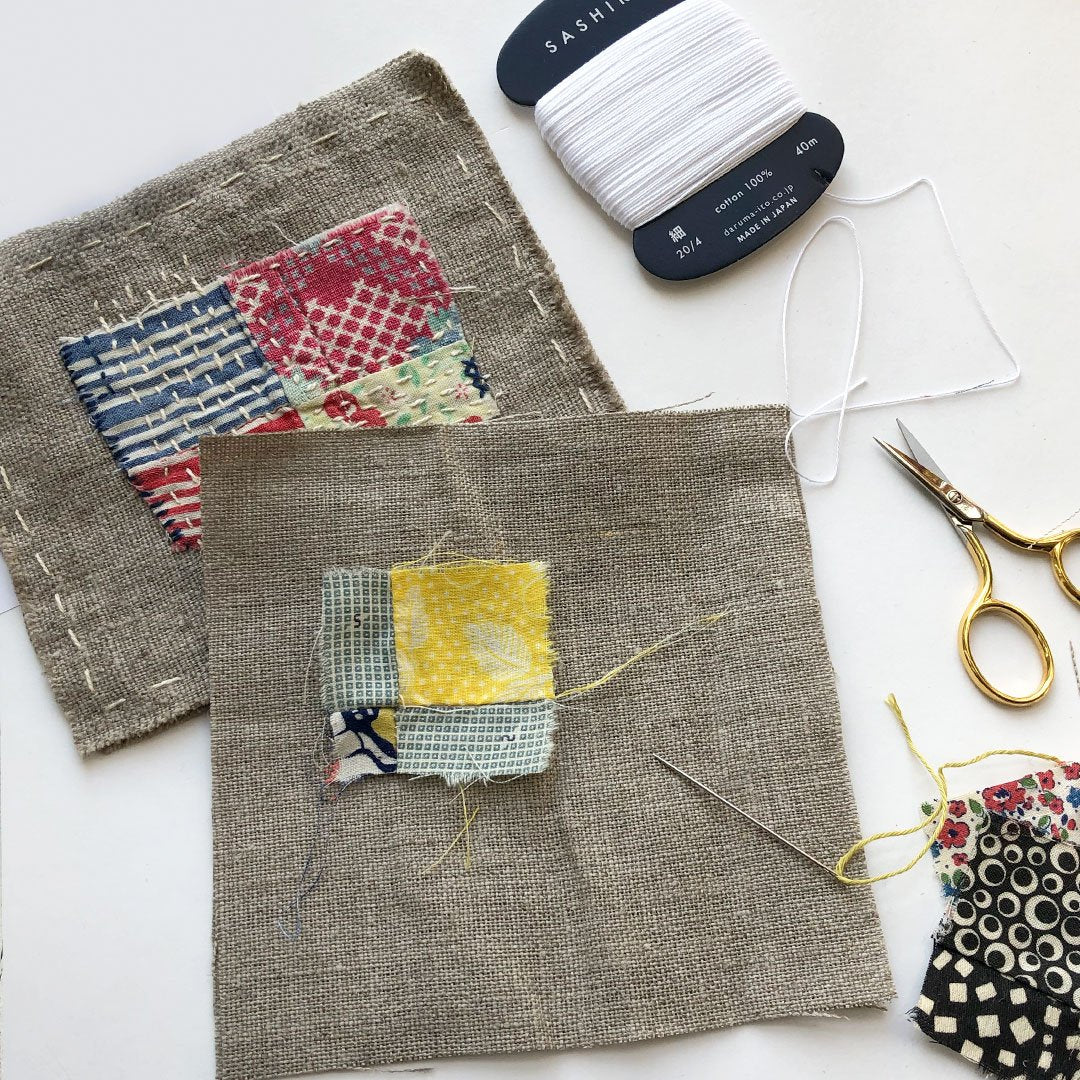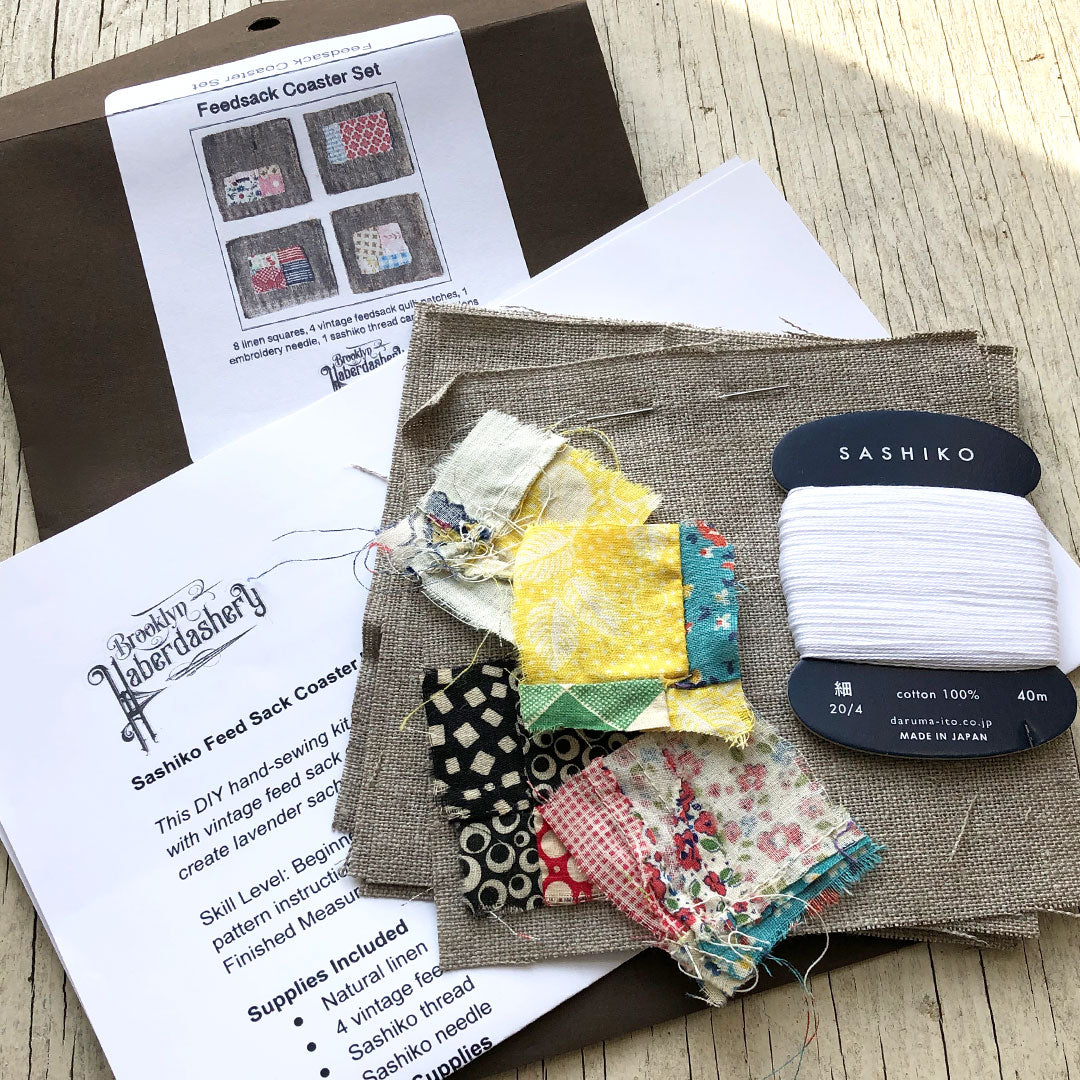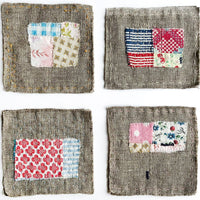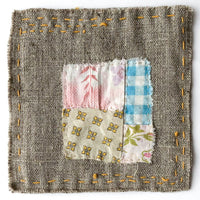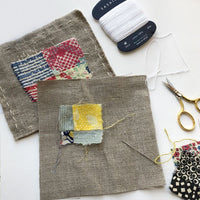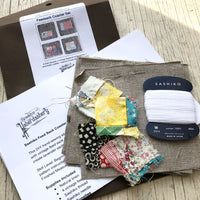 A simple DIY stitch kit!
Feed sacks make our hearts flutter--a true repurposing of something quite utilitarian for something equally as useful and necessary--quilts. And we are taking it one step further to repurpose vintage quilt tops to embellish a set of coasters. Or you can use the same materials and your creativity to make lavender sachets or pin cushions!
This DIY kit features natural linen, feed sack cloth repurposed from vintage quilt tops, coordinating thread, and a needle (of course) for you to create your own set of coasters.
Please note: due to the unique nature of the vintage quilt top, the feed sack scraps will vary in size and color, but you will get a patch featuring four different fabrics.
Kit includes materials to make (4) 5"x5" coasters