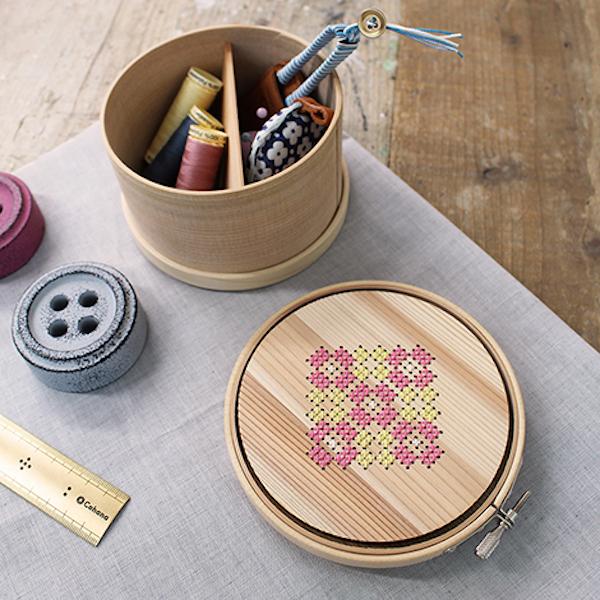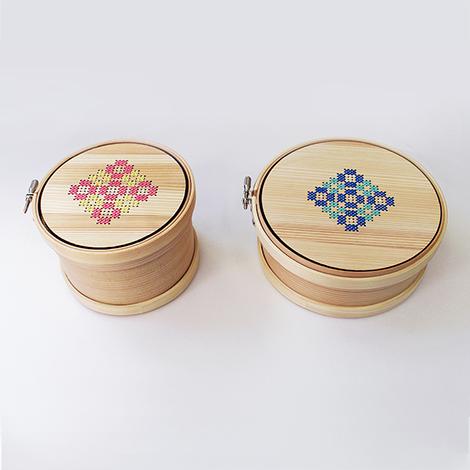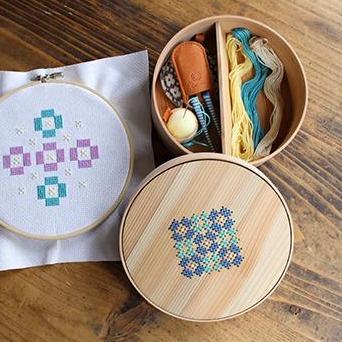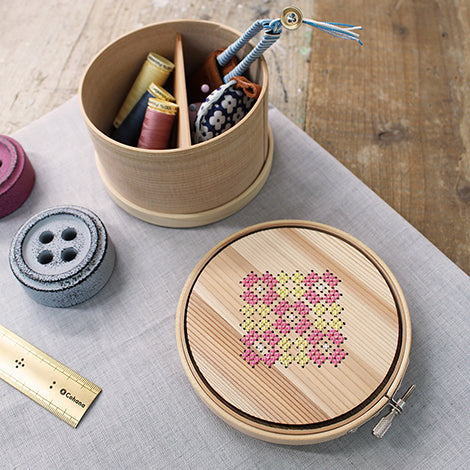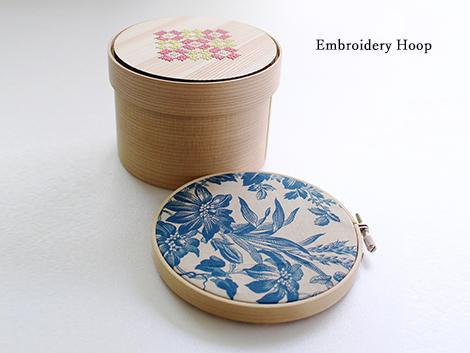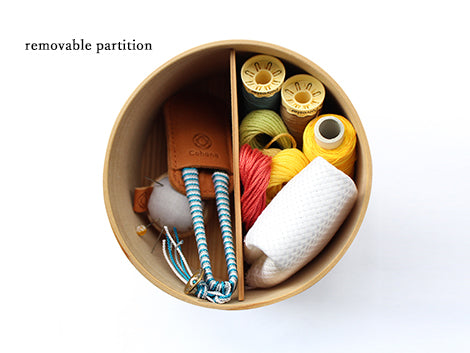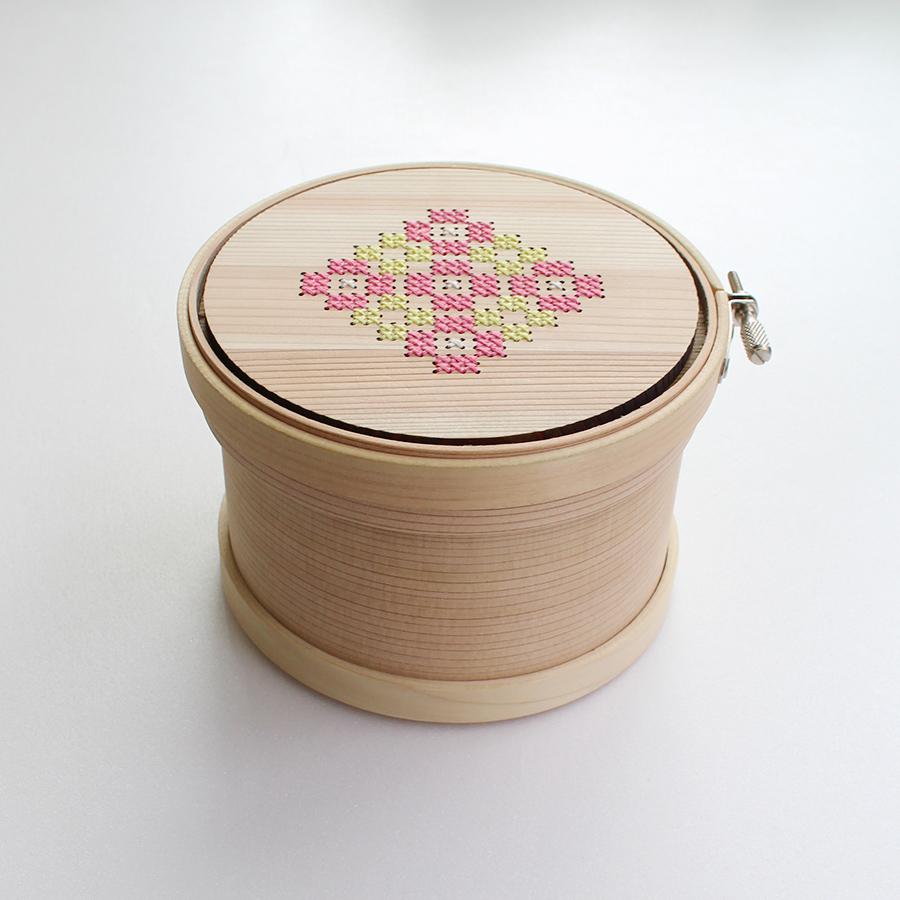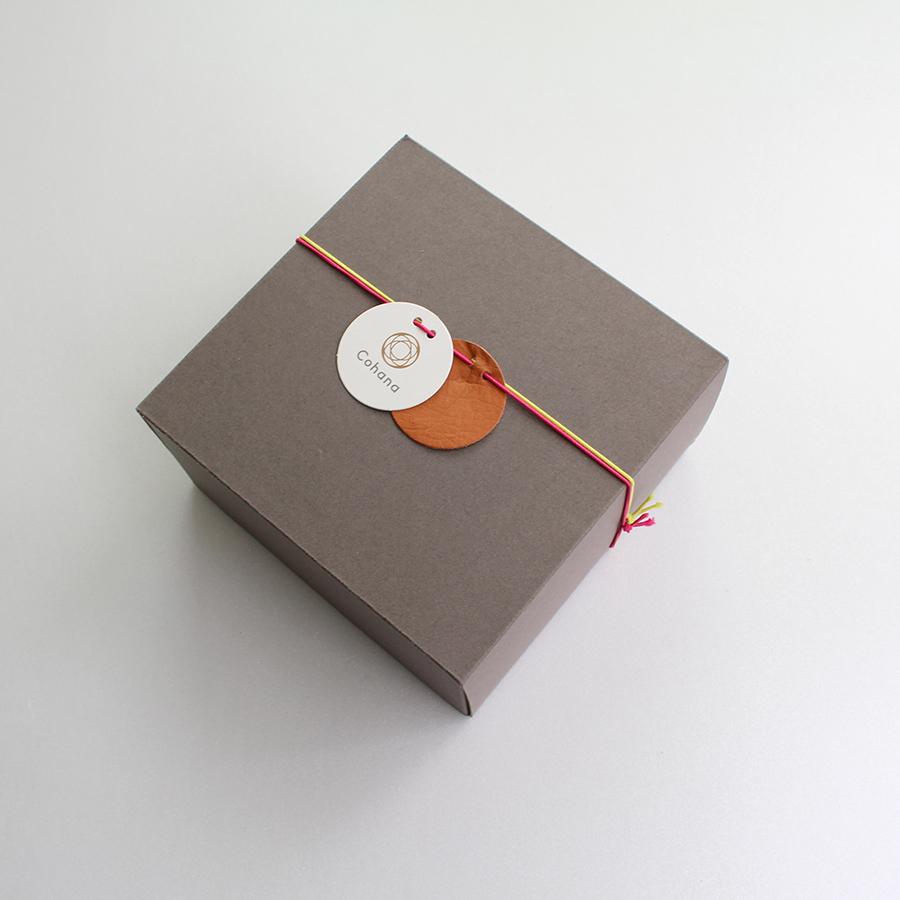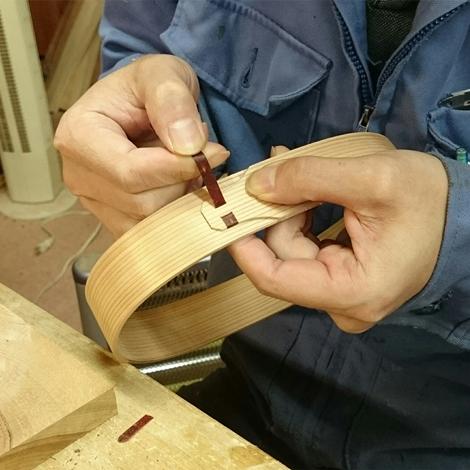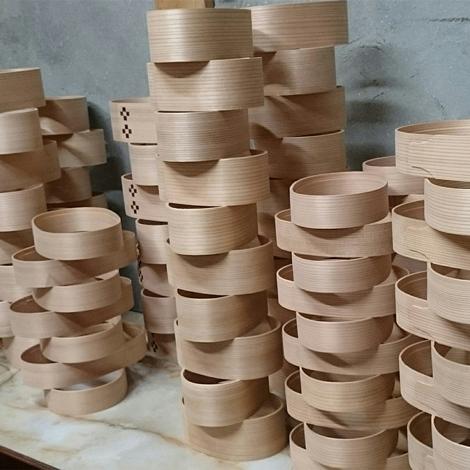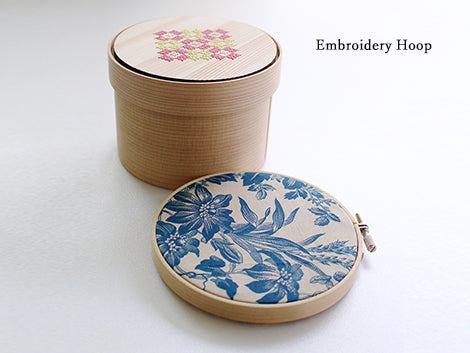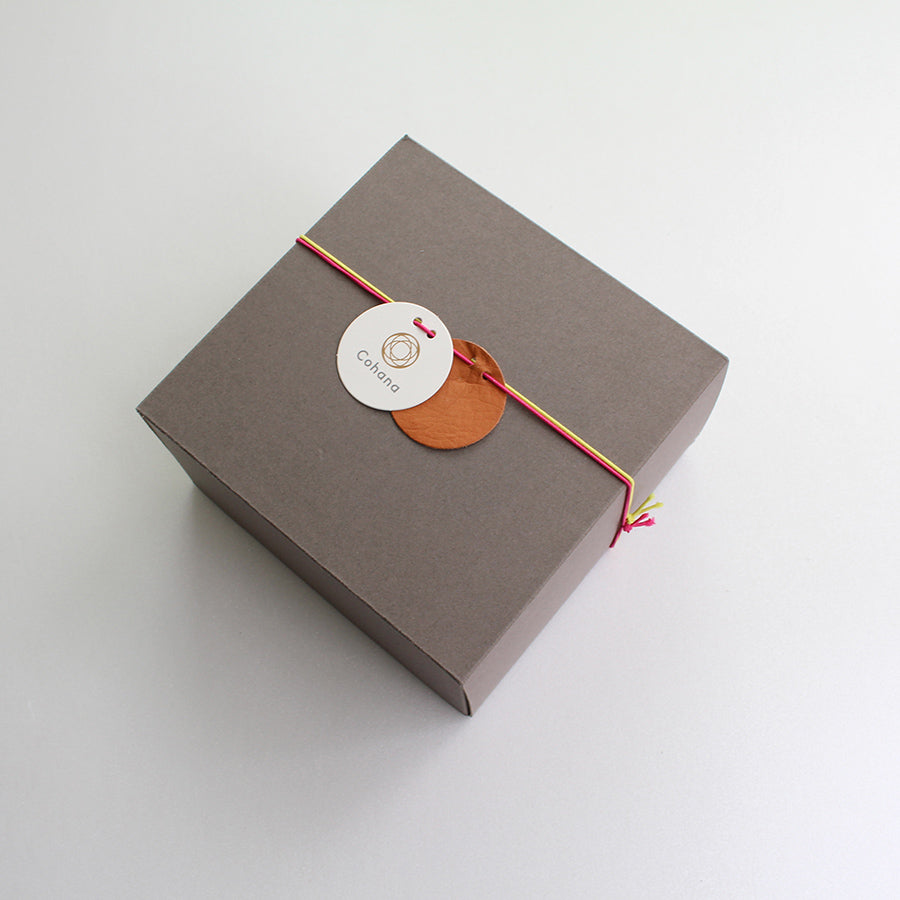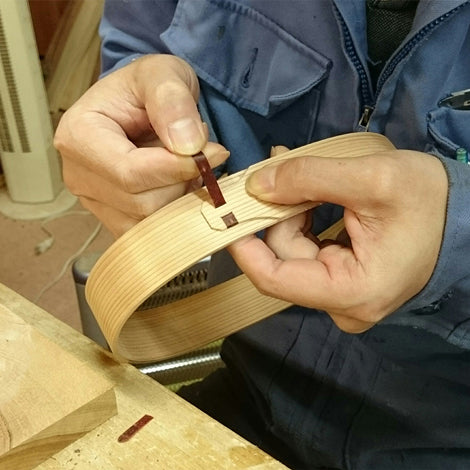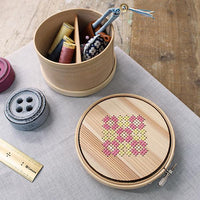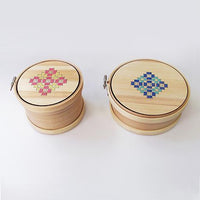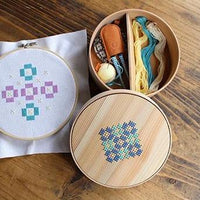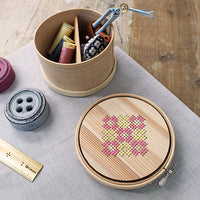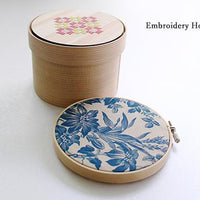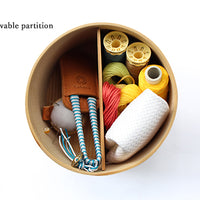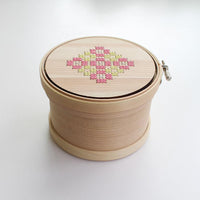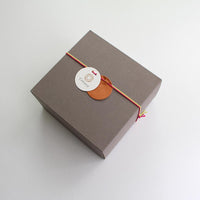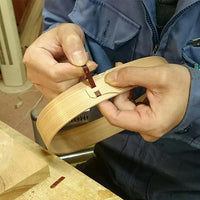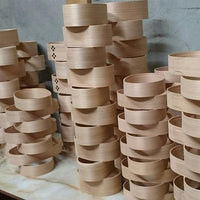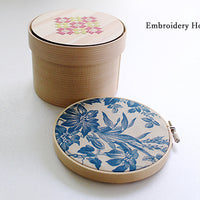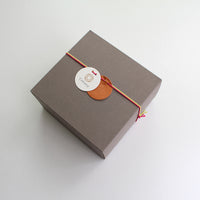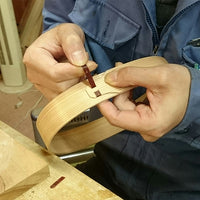 Magewappa Embroidery Hoop Tool Box
A delightful bent-wood box with a removable and usable embroidery hoop! It is absolutely beautiful and a delight for the senses.
The box includes a removable partition. The lid displays a completed cross-stitch, which gives the item the warmth of a human touch.
A Magewappa, or bent wood, box is formed from bending straight-grain cedar. The accompanying embroidery hoop is bent and made by hand, one by one, from thinly-shaved Japanese cedar and hinoki cypress. The handicraft of the artisan, pliability of the wood, and perfectly-straight wood grain together make for a beautiful wooden curve.
These Magewappa boxes were created by MOCKATS, an artisan who transitioned to a wappa craftsman from a furniture craftsman to spread the word of the high quality of Tottori Prefecture's Chizu cedar to the entire country. They studied under a teacher from the birthplace of the Magewappa craft, Akita Prefecture, and maintain a reliable quality as they demonstrate this craft to its fullest extent. 
The flower cross-stitch design on the lid is available in two colors — warm-colored Coharu in pink + yellow; and cool-colored Aoi in blue + aqua.
The box comes in two sizes — 4"w x 3.6"h (10 x 9.2cm); 6"w x 2.75"h (15x7cm)
Variations:
Pink + Yellow, 4"(12cm)

Blue + Aqua, 4"(12cm)

Pink + Yellow, 6"(15cm)

Blue + Aqua, 6"(15cm)
Made in Japan
MSRP: $165