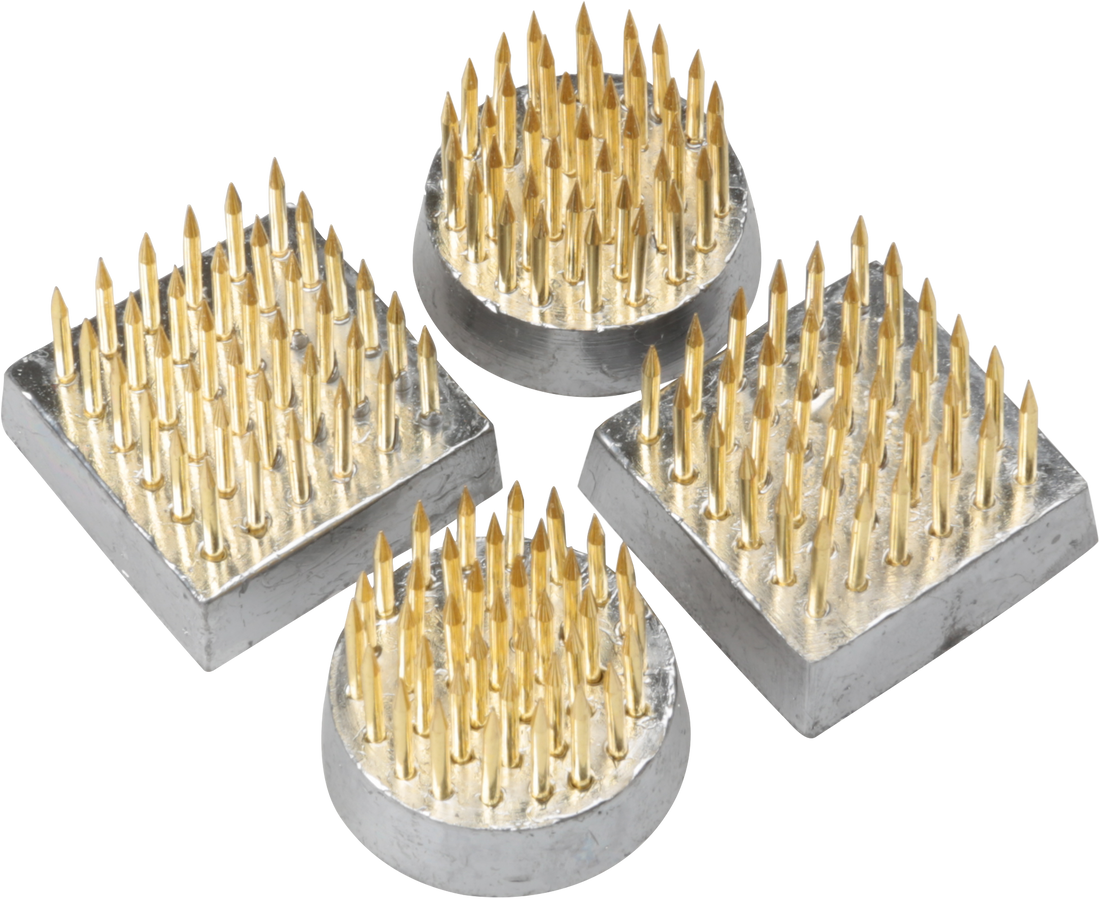 Dinky little set of four flower frogs! Used for flower displays like ikebana flower arranging, these kenzan are becoming increasingly popular for western-style flower arranging, too.
We love that they are metal, allowing one to eliminate foam flower frogs completely!
The brass pins are strong enough for woody material, as well as soft green and grass stems. 
4 pieces, each ~1" in diameter (24 x 24mm)
Made of brass and lead
Made in Japan
Ikebana is the centuries-old Japanese art of arranging flowers. The practice, which roughly translates to "making flowers come alive," uses carefully selected blossoms, greenery and other flora to convey a specific feeling or emotion to an observer – just as a painting or sculpture might.
Founded by a British and Japanese couple with a knack for gardening and an appreciation for Japanese gardening tools, Niwaki – which means garden tree in Japanese – sources exceptionally high-quality goods from Japan for the garden and home. For beginning gardeners and advanced arborists alike, their superior products make gardening positively joyful.