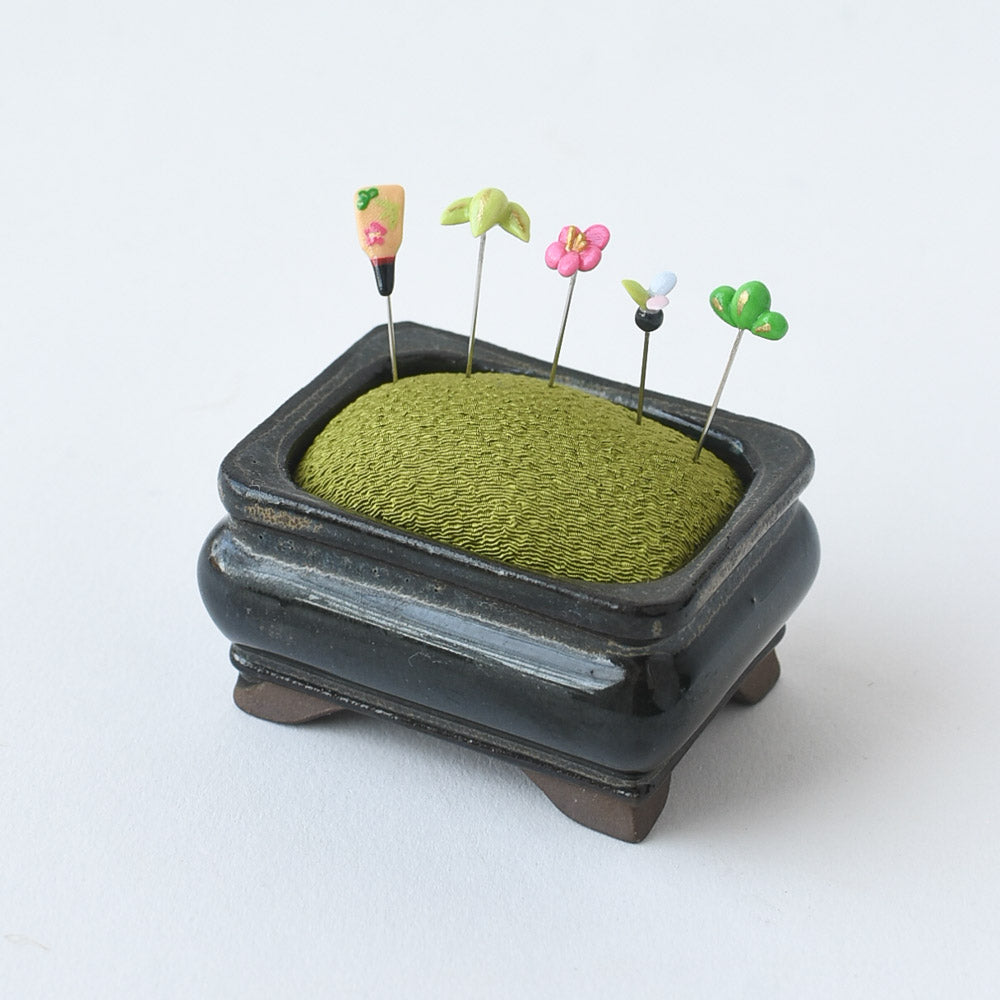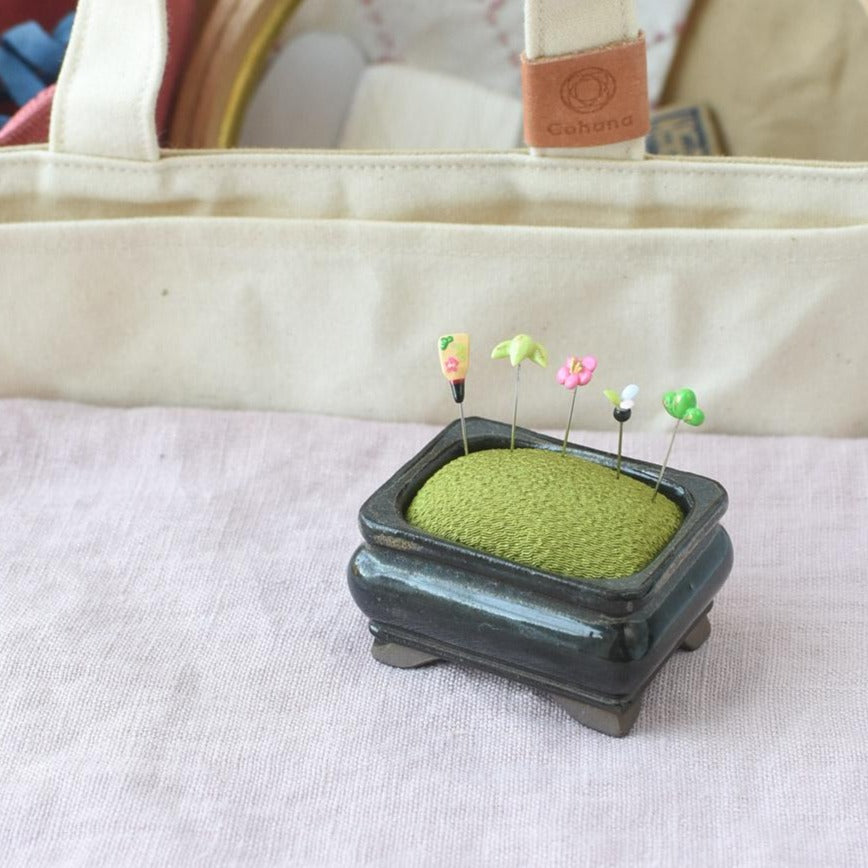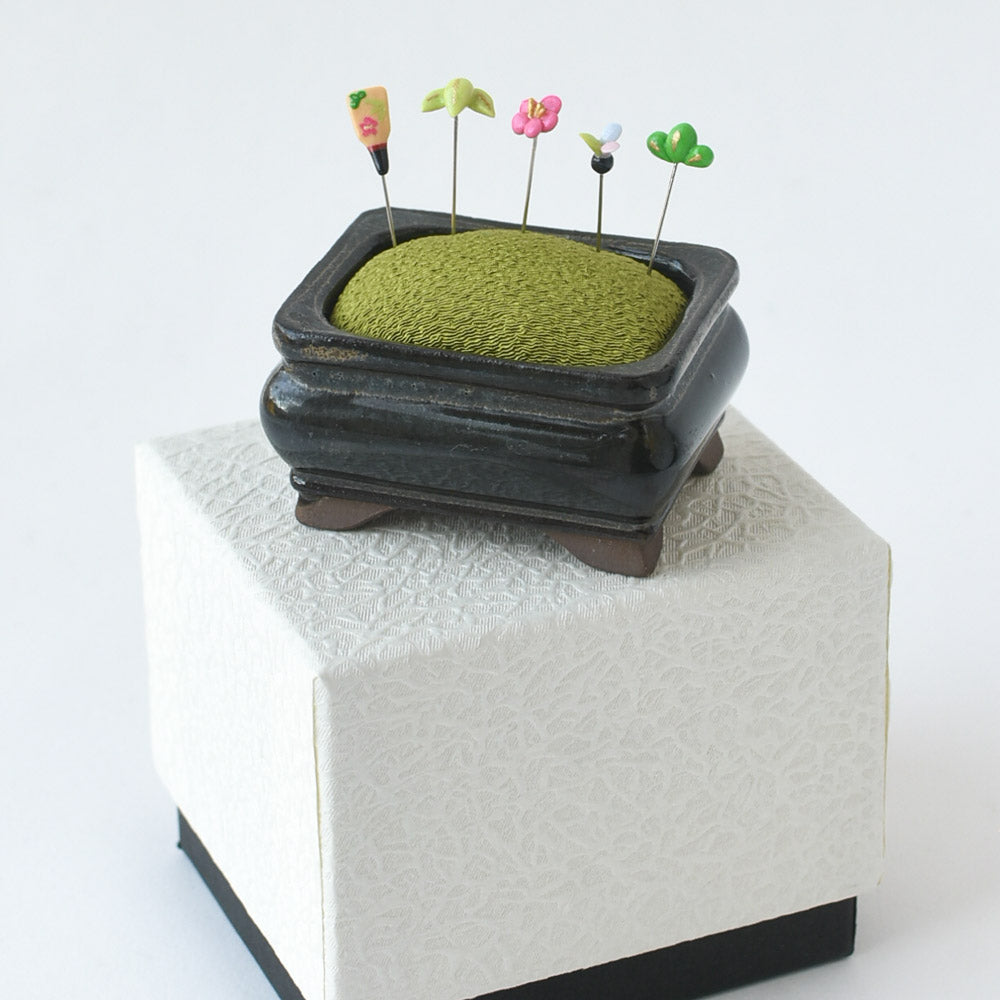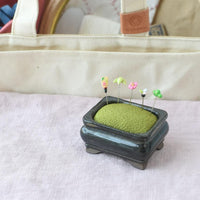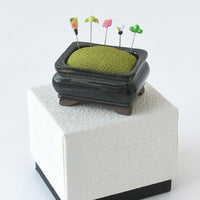 Shogatsu New Year Pin Cushion
Kinga shinnen, 謹賀新年, Happy New Year!
A rectangular ceramic base cradles a cushion of moss green. The 5 hand-formed pins depict symbols of the new year:
Plum (ume) 
Bamboo (take)
Pine (matsu)
Wing (hane)
Bat (hagoita)
One of the most prominent symbols of shogatsu is the kadomatsu. This traditional New Year's decoration is placed in front of homes to welcome the Shinto deities known as "kami." Kadomatsu is typically made with arrangements of pine, bamboo and ume, and placed in pairs representing male and female.
Dimensions: 2-1/8"l x 1-3/4"w x 1-1/4"h
Each pin cushion and set of pins comes boxed.
HIRO Co., Ltd., is a company with over 85 years of experience in Kanazawa, Ishikawa Prefecture, Japan. The company collaborates with Kanazawa-based artisans to create contemporary and playful products for daily life drawing on the multiple traditional crafts practiced in Kanazawa, such as Kutani porcelain and Yamanaka lacquerware.
Hiro's work with distinct designs adapting traditional craft techniques nourished in Ishikawa Prefecture are very popular in Japan and highly regarded around the world. They are selected in shops associated with museums and art galleries.