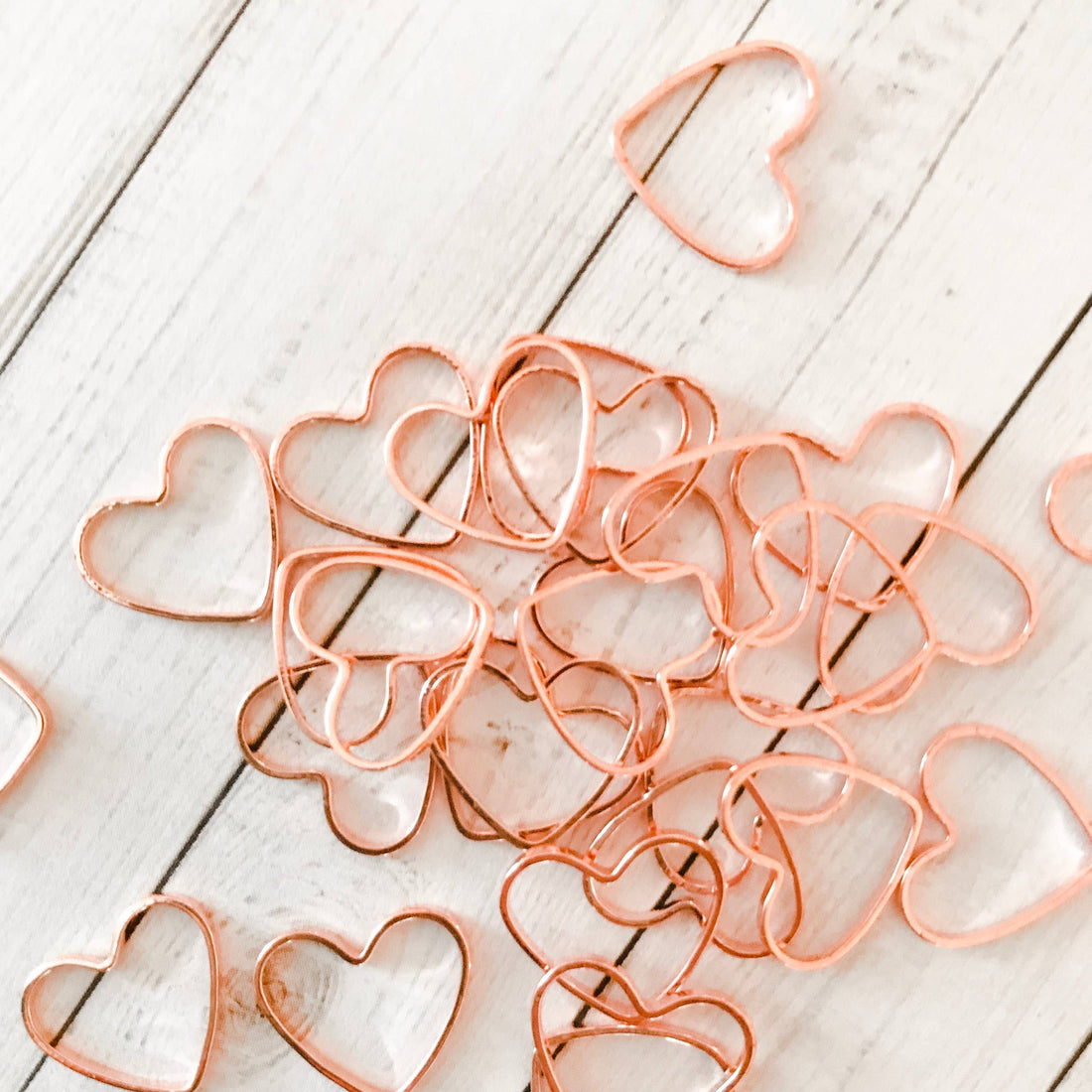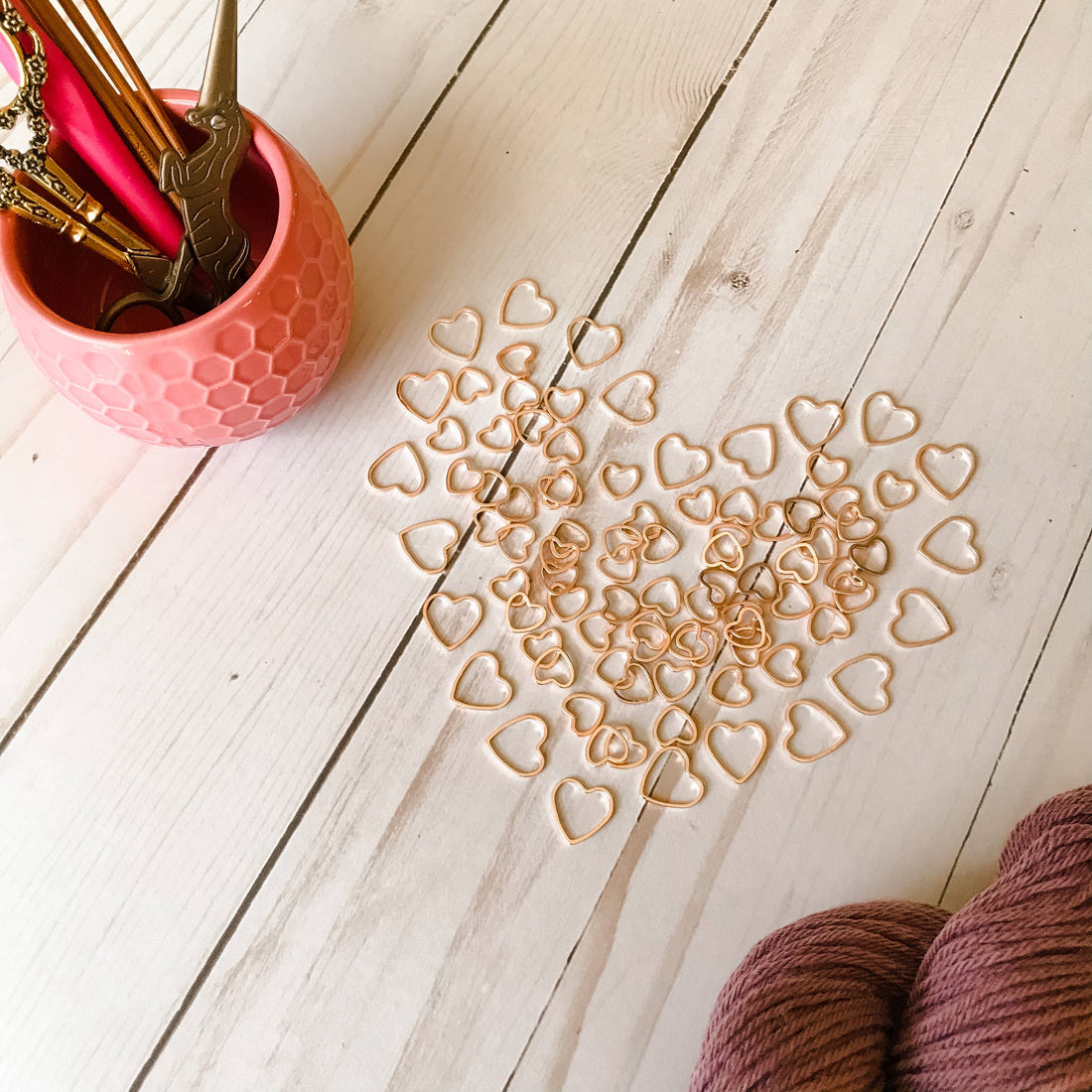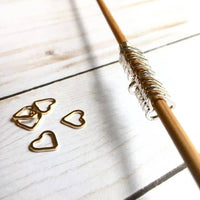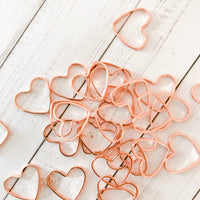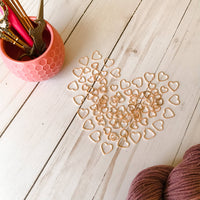 Heart Stitch Markers, Rose Gold
If you love everything fiber, then you'll fall in love with these beautiful and unique heart ring progress keepers.

Designed with the avid maker in mind, these stitch markers will be the most elegant tool to hit your project bag.

The no-snag, closed ring design will slide effortlessly between your needles and will never snag your precious knits!

Still using scrap yarn or plastic progress markers? Upgrade your knitting accessories (without going broke) to these beauties. This heart design is the perfect gift for knitters to show how much you care (score some major points!).

This set includes: 25 snag-free medium-size heart markers in rose gold.

Details:
- No snag closed ring design
- Inner diameter of 7/16" (11mm)
- Outer diameter of 1/2" (13mm)
- Fits on needles up to US 11 or 5/16" (8mm)
- Made from sturdy no-flex metal