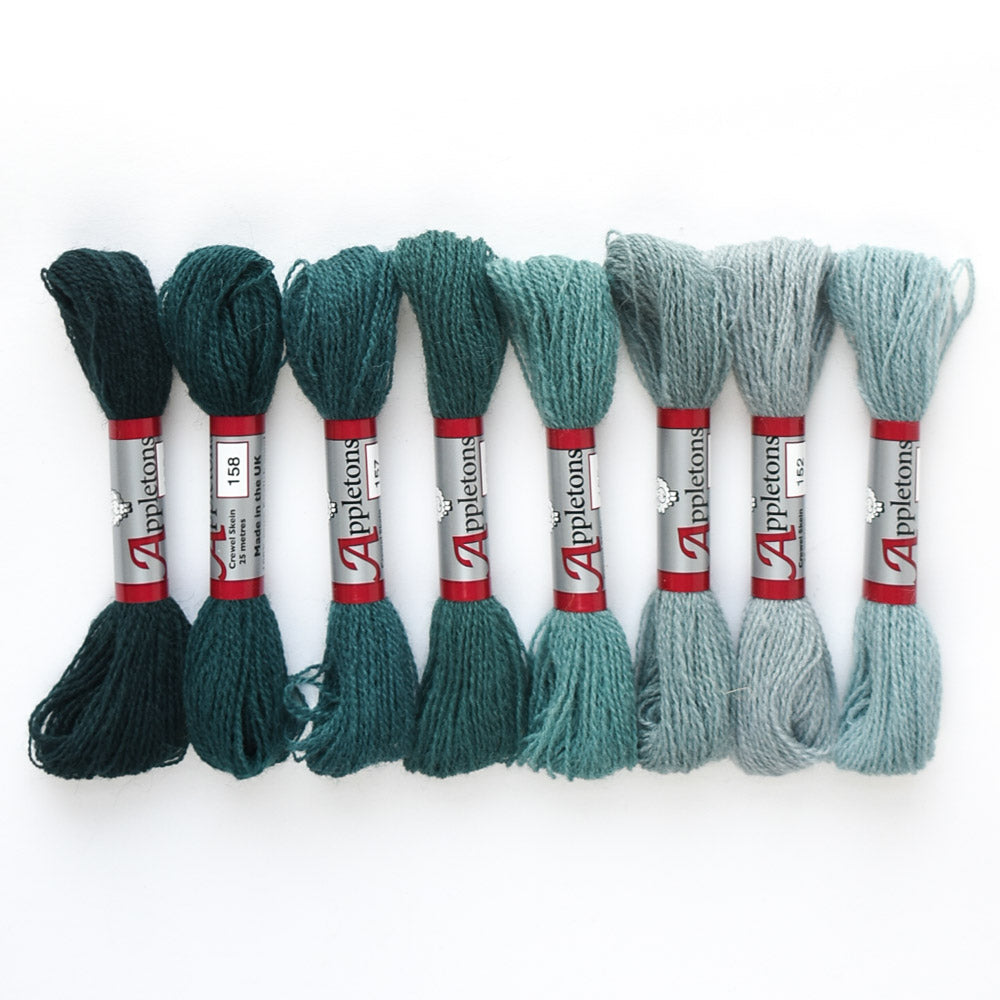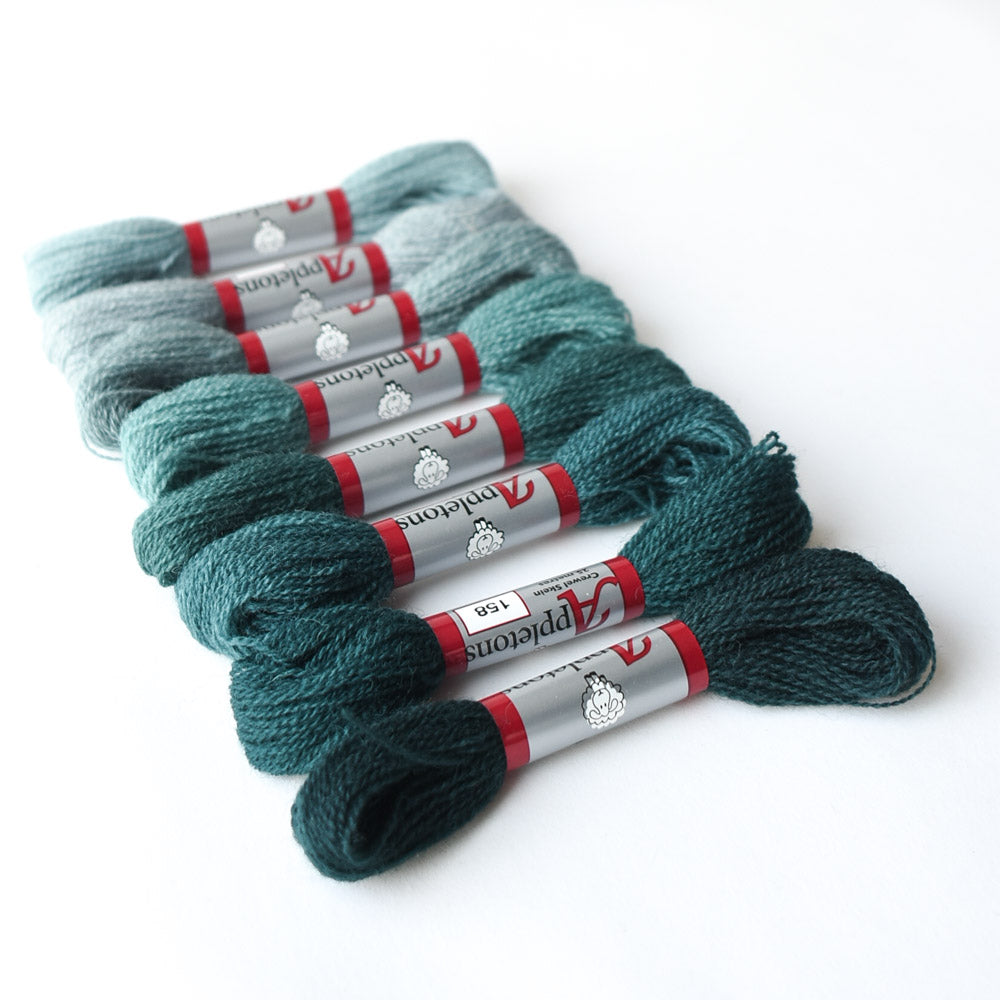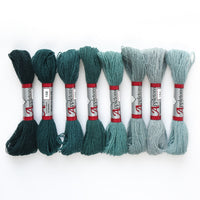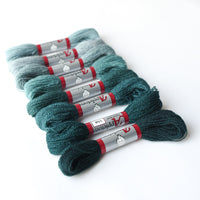 Appletons Darning Wool Gradient, Green Blue
Green Blue
Amazing color gradient!
Use for darning, embroidery, knitting, crochet, crewel, needlepoint, etc.
100% 2-ply wool
Each set contains 25m each of 8 colors
All Appletons wool is pure British Wool and is sourced in the Yorkshire Wool Markets.  It is all dyed and spun in Britain.  The furthest it travels before being shipped to you is from Yorkshire to Buckinghamshire. 
Made in Great Britain