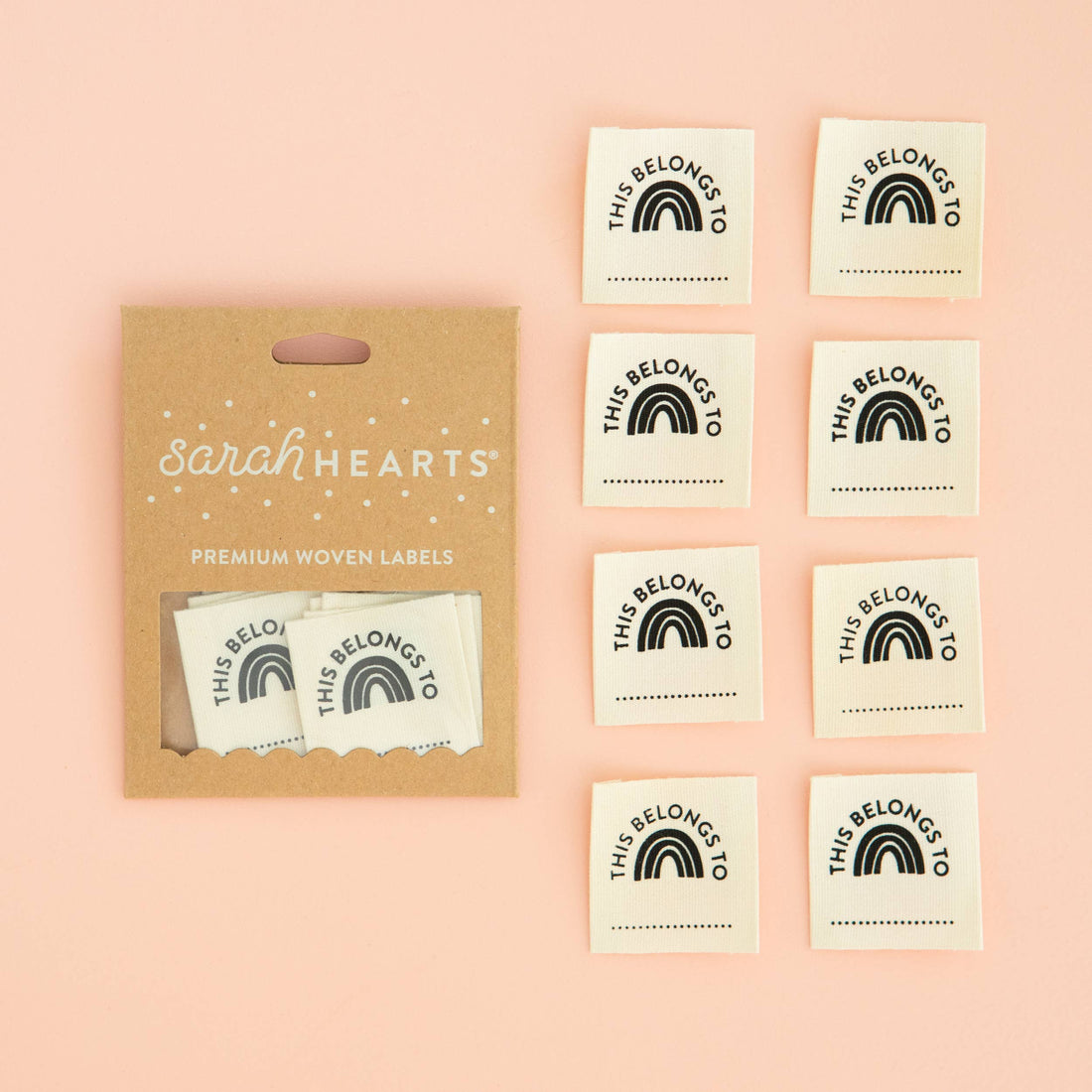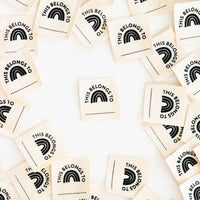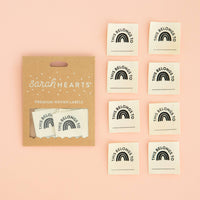 This Belongs To - Clothing Tags for Kids
Add this label to all your kids clothing, outerwear, backpacks, and more!
Our favorite little rainbow is screen printed in rich black ink on a super soft organic cotton tag. The dotted line is the perfect spot for writing your child's name using a permanent maker.
Simply hand sew in the corners or along the edges to add them to the item. They are easily removable so the item can be worn by other kids. These labels are super soft to the touch and never scratchy.
They are fully washable and can handle the heat of the dryer. 8 labels per unit Manufactured ethically in China and are OEKO-TEX Standard 100 certified
- Each label is 3.5cm x 3.5cm square
- End fold, sew in the corners or along the edges to attach to a garment or item - Black silkscreen on organic cotton
- Machine was cold, tumble dry low
- Comes packaged in a recyclable kraft envelope