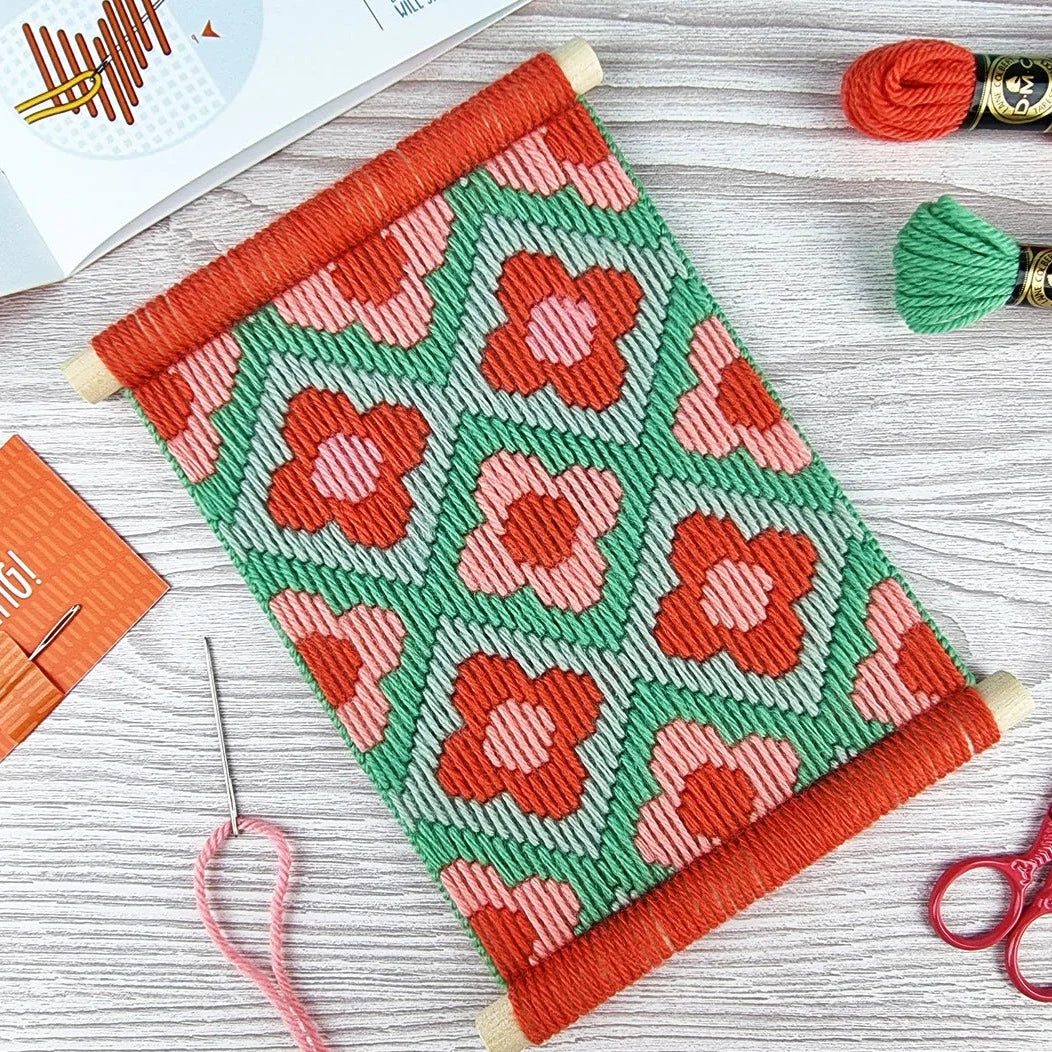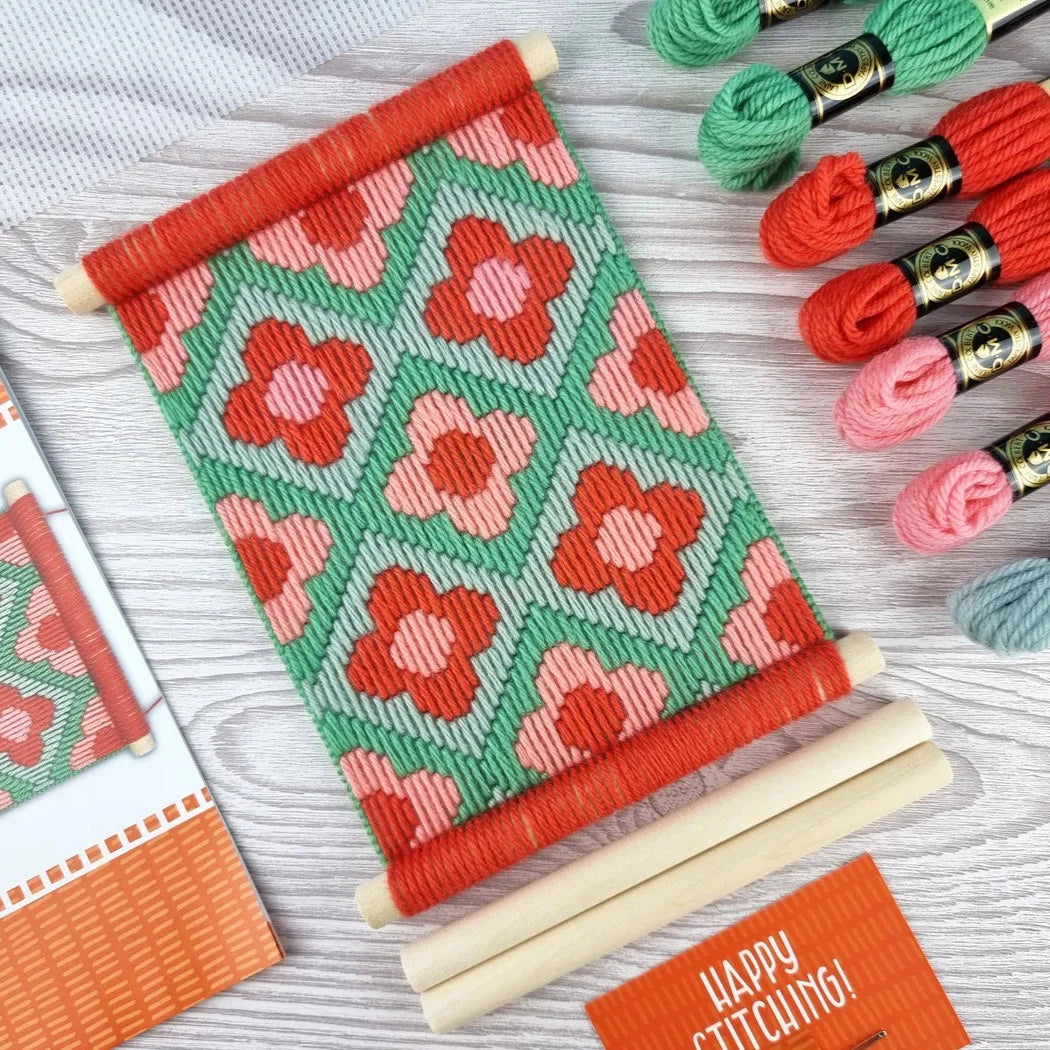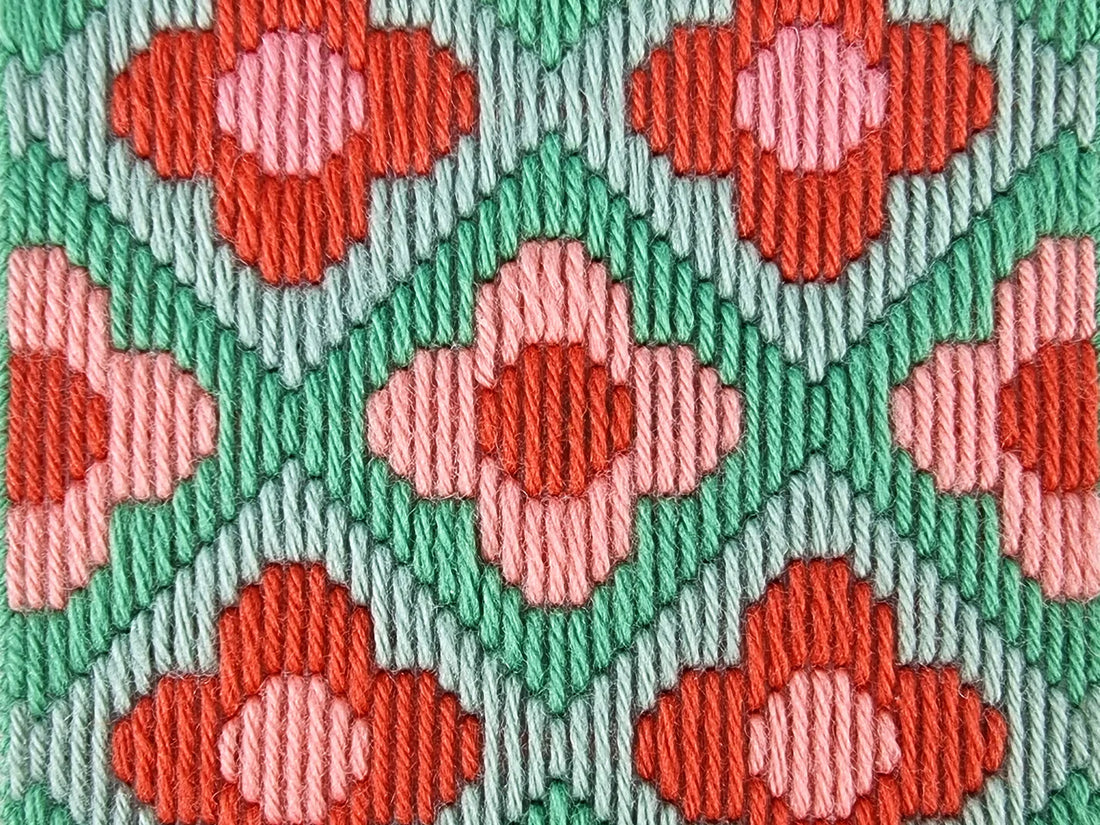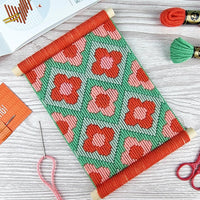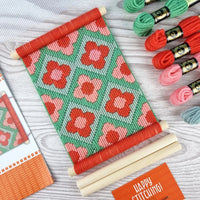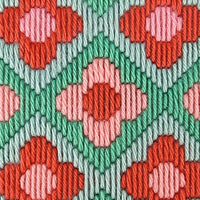 Bargello DIY Kit, Ditsy Daisies
Bargello is a super fun craft and really easy to pick up. It's a type of needlepoint that uses just straight stitches to build up the design. Once you're in the swing it's such a relaxing and enjoyable craft to lose yourself in.
Bargello tapestry originated in 17th century in Italy and made a comeback in the 70s (think groovy patterns, baby!). It's back again with bold and modern designs!
Each Bargello kit comes in a cute mailer style project box and includes the best quality tapestry supplies::
- Full Skeins of DMC Tapestry Wool (100% wool)
- Tapestry Canvas - Cut to size
- John James embroidery needle
- Wooden dowels
- Bargello pattern
- Comprehensive, illustrated instructions
The finished size of the wall hanging is 6" w x 8" l (not including the hanging loop).
PLEASE NOTE:
Colors display differently on different monitors and on different materials. Whilst we do our best to ensure that the images shown are true to real life, the printed fabric may appear differently from how it looks on screen.
Please note that each bargello kit is for personal use only and mustn't be copied, re-sold or re-distributed in any way.
© STEPH ARNOLD | OH SEW BOOTIFUL | 2016