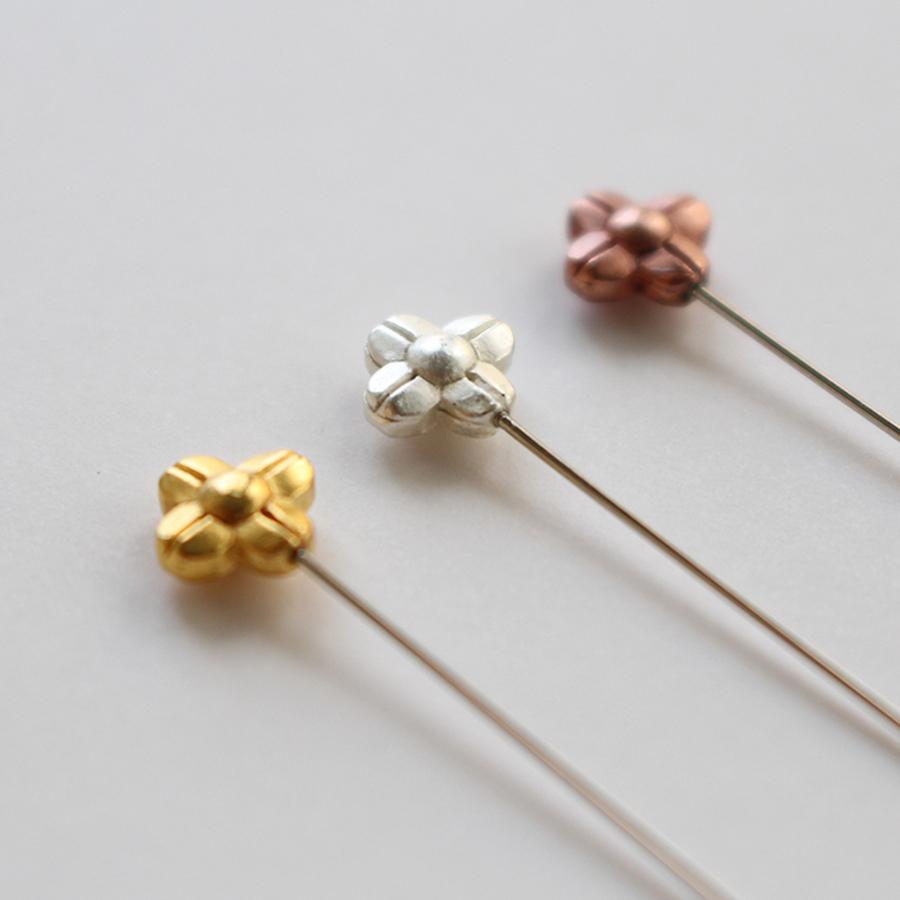 Marking Pins with Flower in Gold, Silver and Bronze
Just beautiful! These flower marking pins are colored gold, silver and bronze. Each one is made from original molds produced by artisans.
The metal parts are produced by cutting out a mold from wax, then taking a rubber cast from it.
Lighter than the brass casts that used to be commonplace, and able to produce more intricate expressions, this method was also used for things like the buttons on knit cardigans and, since the middle of 1900's, has decorated the clothes of working people.
Osaka's Ikuno Ward is near a district of clothing wholesalers, and contains many small neighborhood workshops producing buttons and accessories.
Craft Company has used rubber casting since its founding in 1963, and with the refined knowledge and technique of its artisans, it has become able to deal with orders even for complex shapes. Delicate craftsmanship shines through these tiny flowers, just 7mm in diameter. The needles are made in Hiroshima prefecture, which is famous as a producing area, and glide smoothly through fabric.
Dimensions:
Pins are 37mm long and .5mm in diameter
Flower motif is 7mm h x 7mm w x 3mm d
Each pack contains 3 pins
Made by hand in Japan