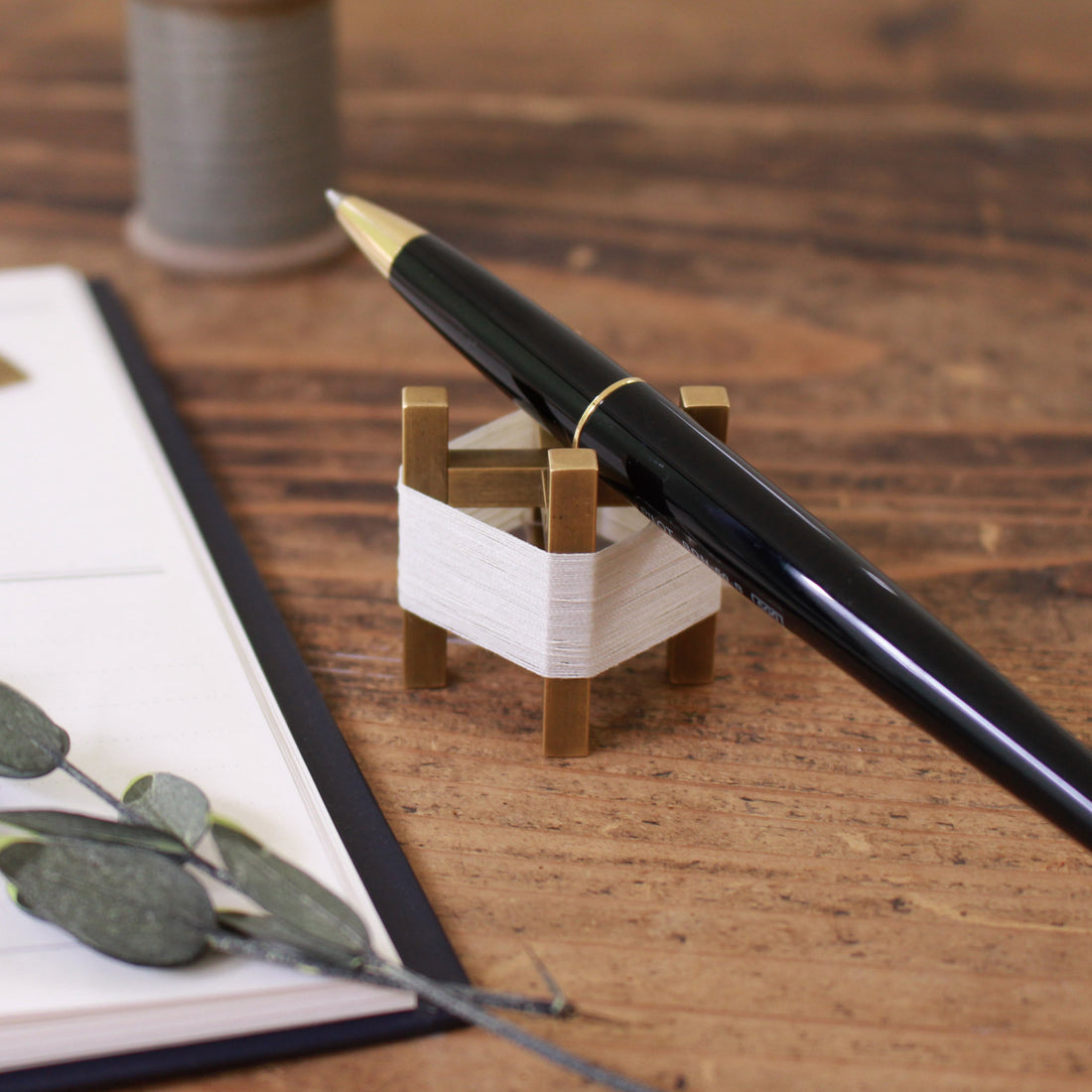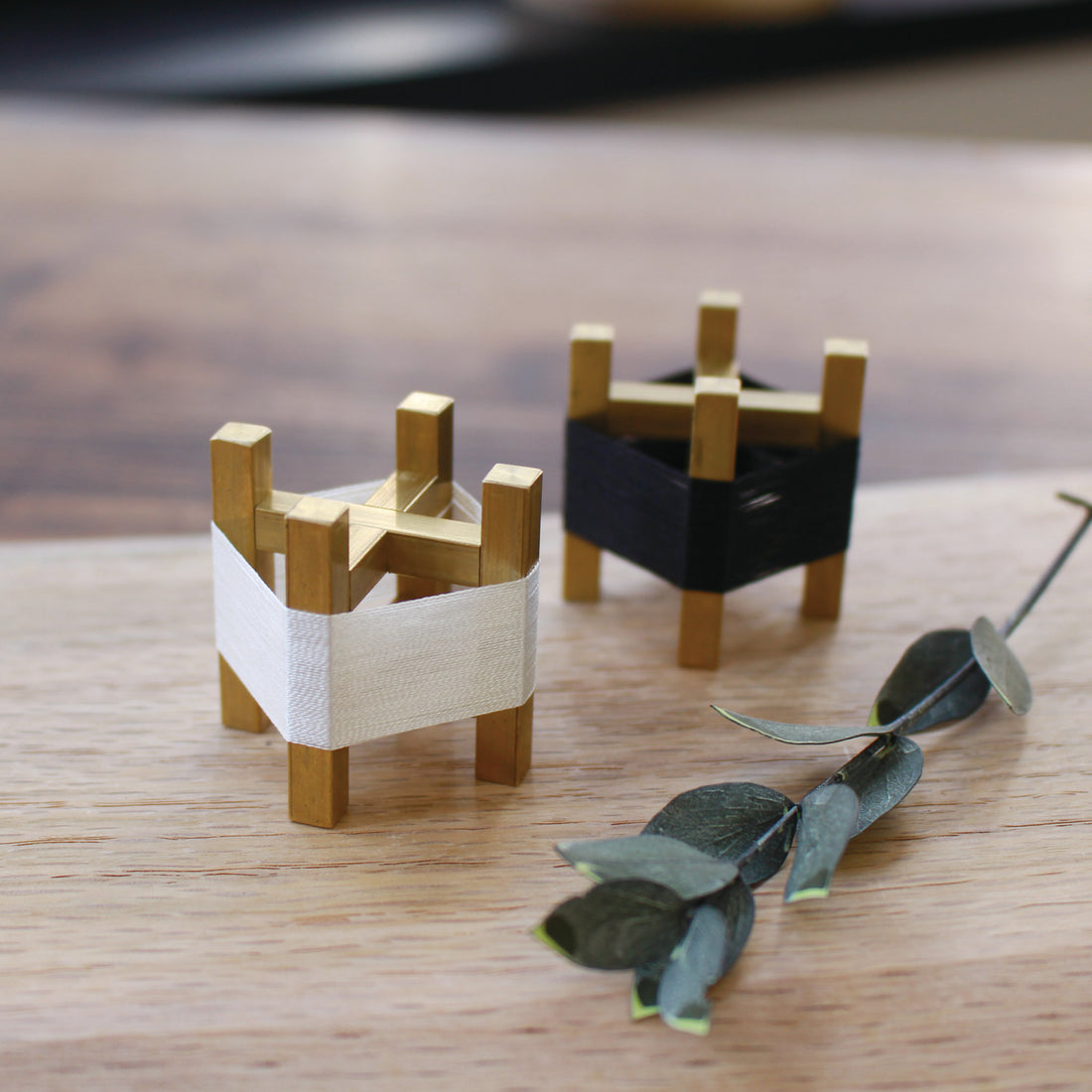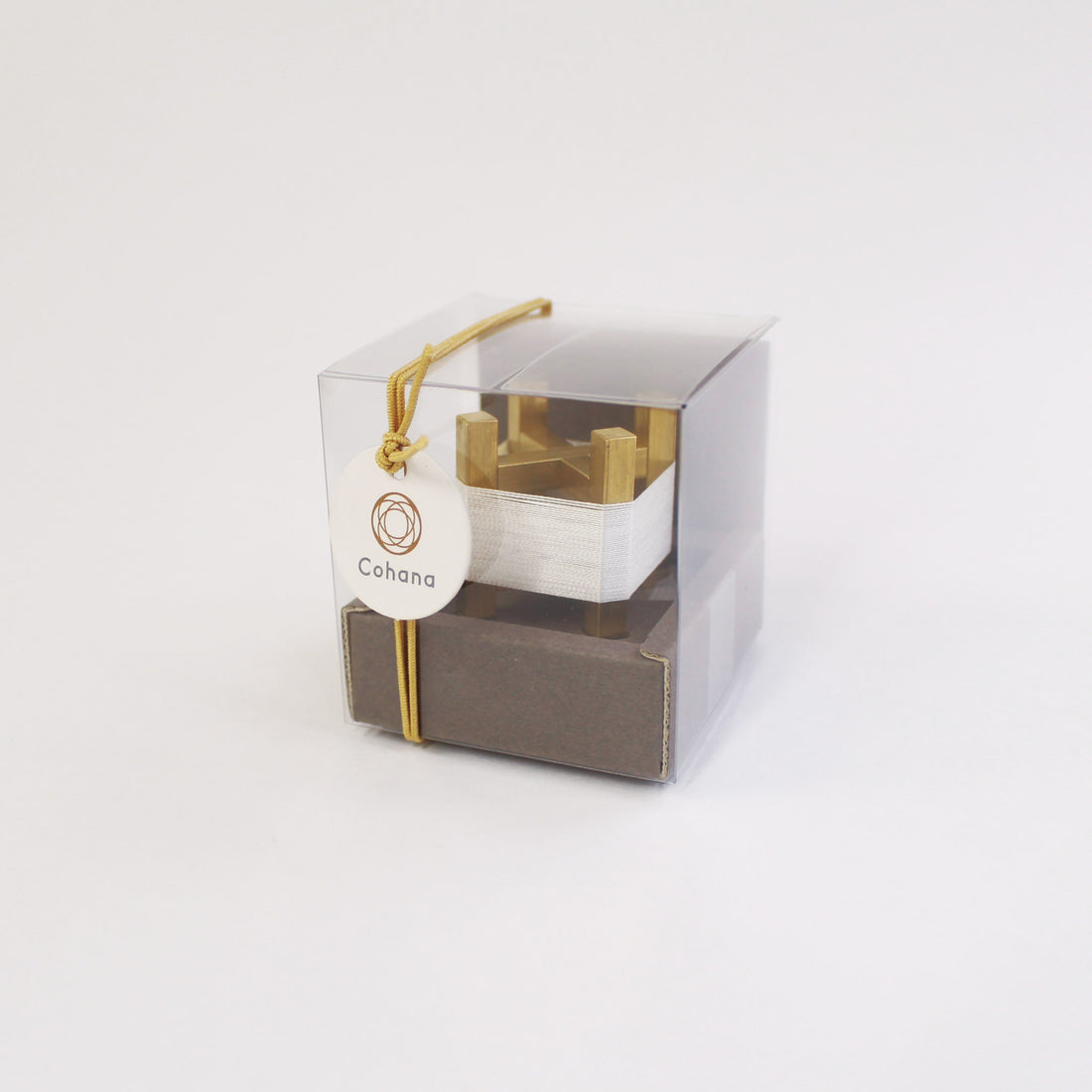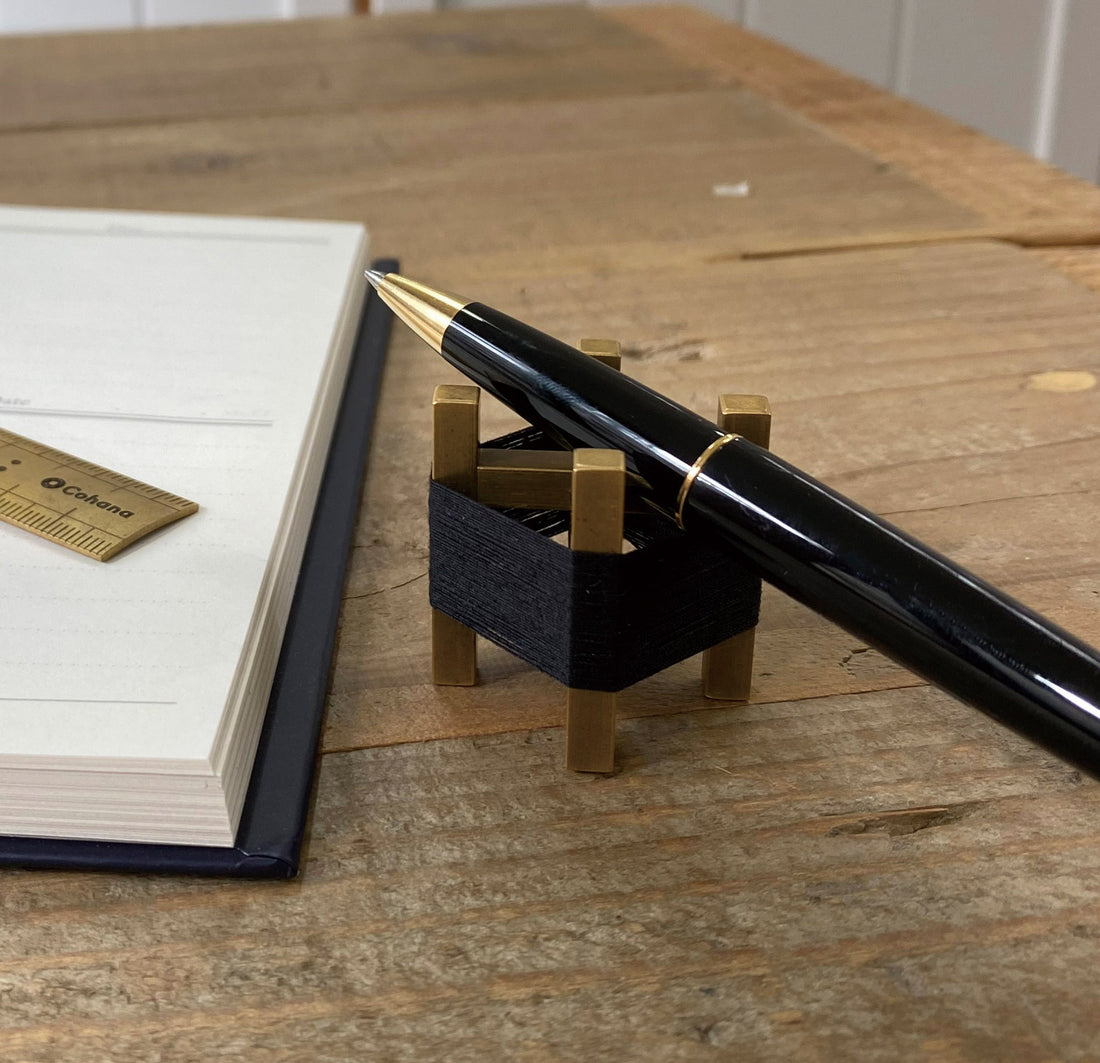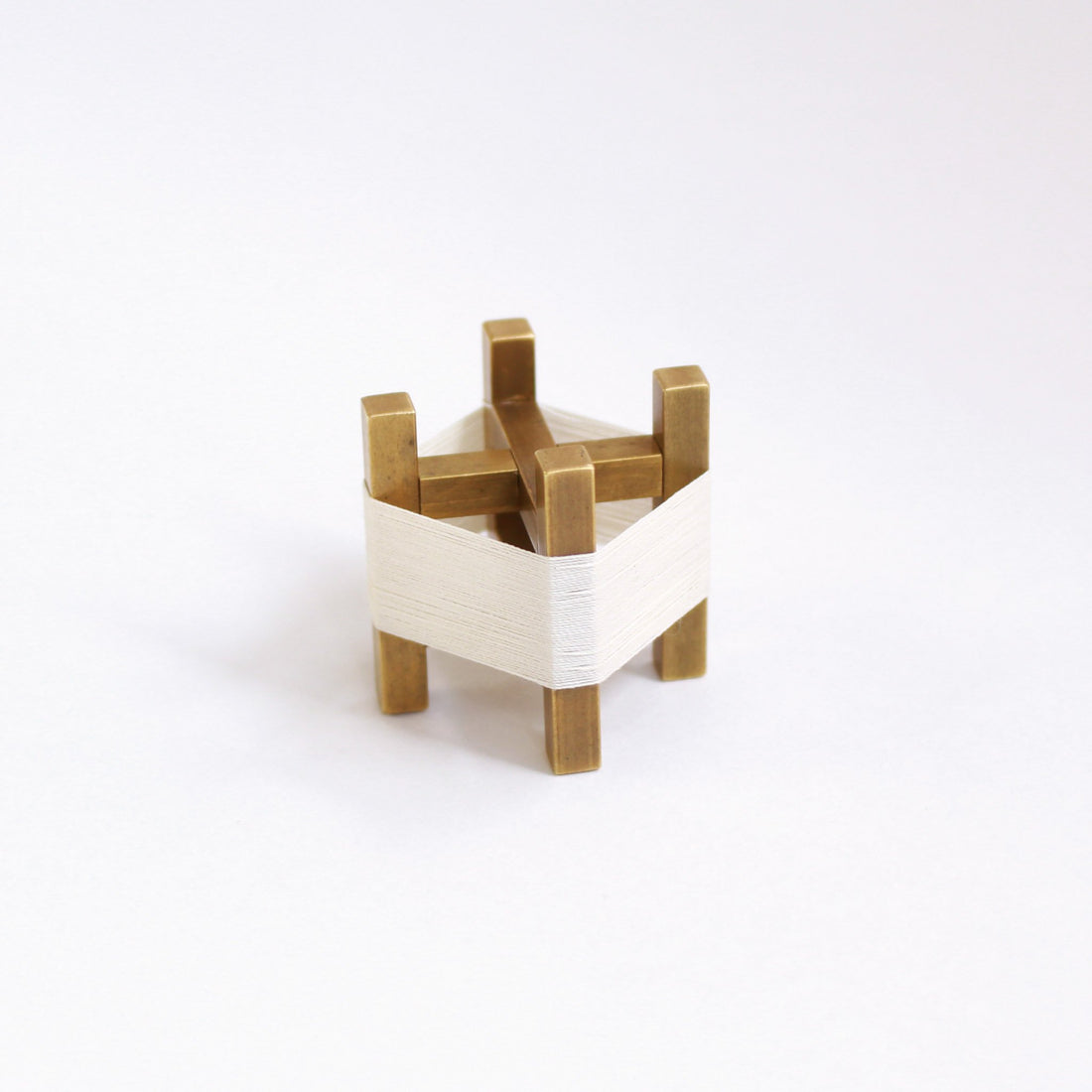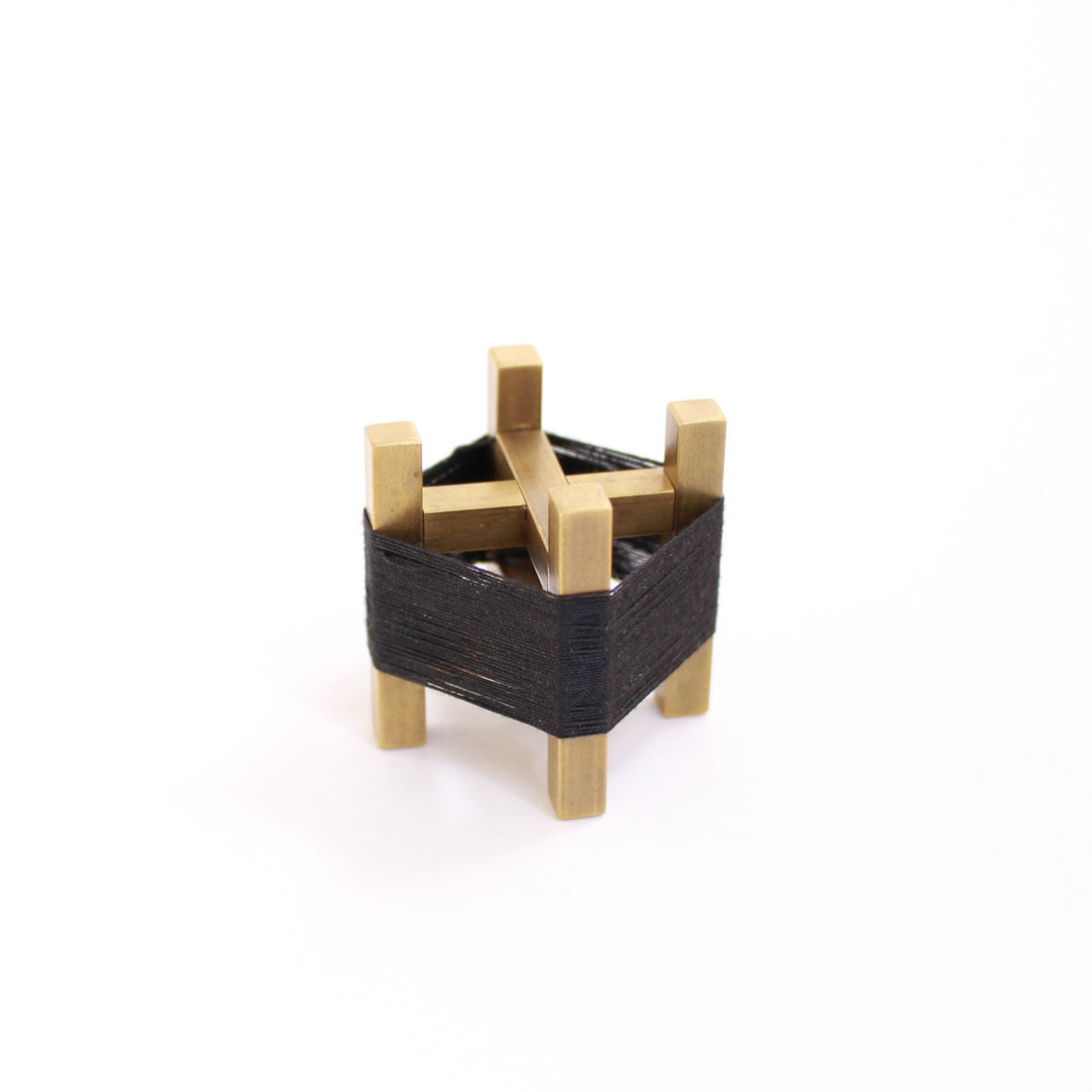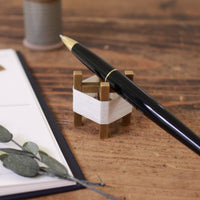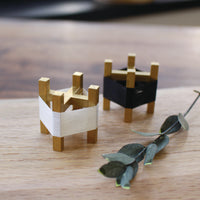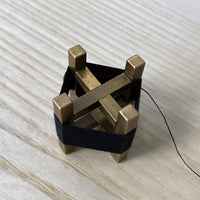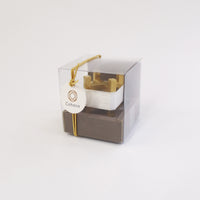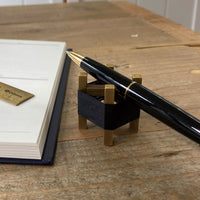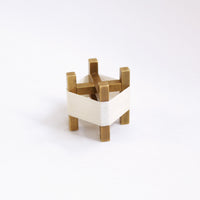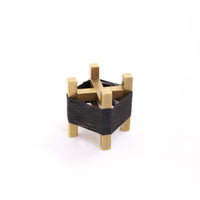 Japan has a long history of spools, used for a variety of purposes.
Among the different iterations is the Odamaki spool, a large wooden square spool used for weaving since ancient times.
Our Cohana version is fashioned from brass in a 5mm square, and pre-wound with glossy silk thread.
Our spool is made by Takatsuji Seisakusho in Takaoka City, Toyama Prefecture, which is well known casting town. The casting technique is 400 years old, and has been traditional employed for making Takaoka copperware. Takatsuji Seisakusho uses that same traditional technique to make small Buddhist altars for the home. With its high precision and careful finishing polishing technology, it has a dignified appearance.
Marimo Studio, a specialist in hand winding silk thread, tufts and knots in Fukuoka Prefecture, winds these spools with silk threads. There is a notch at the end making it easy to wind and use your favorite threads. The result is an object that can be used not only as a spool but also as a pen rest, paperweight or dressmaker's pattern weight.
Thread length ~6m