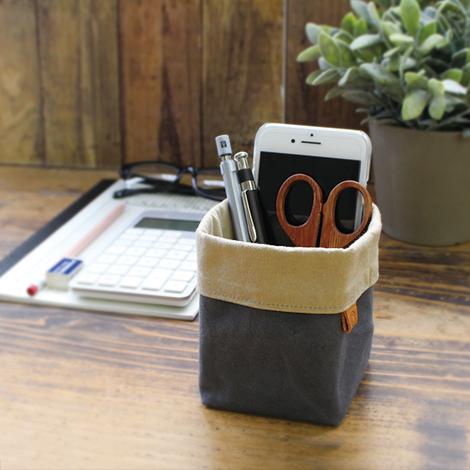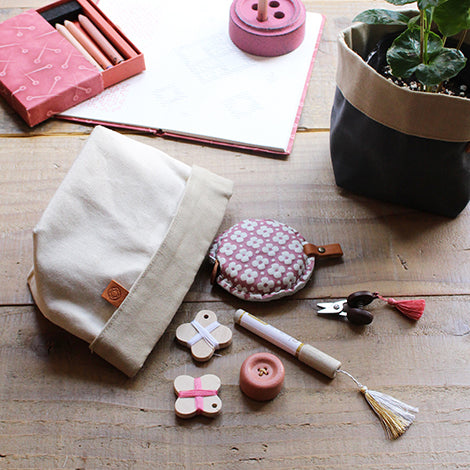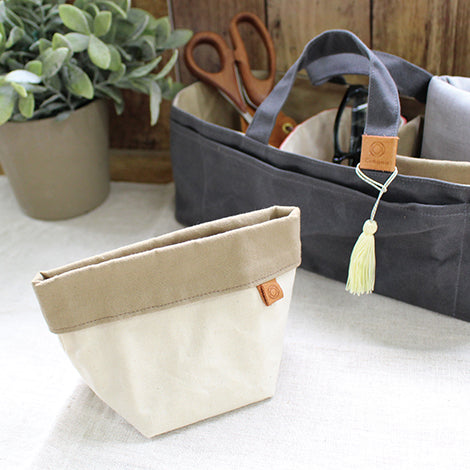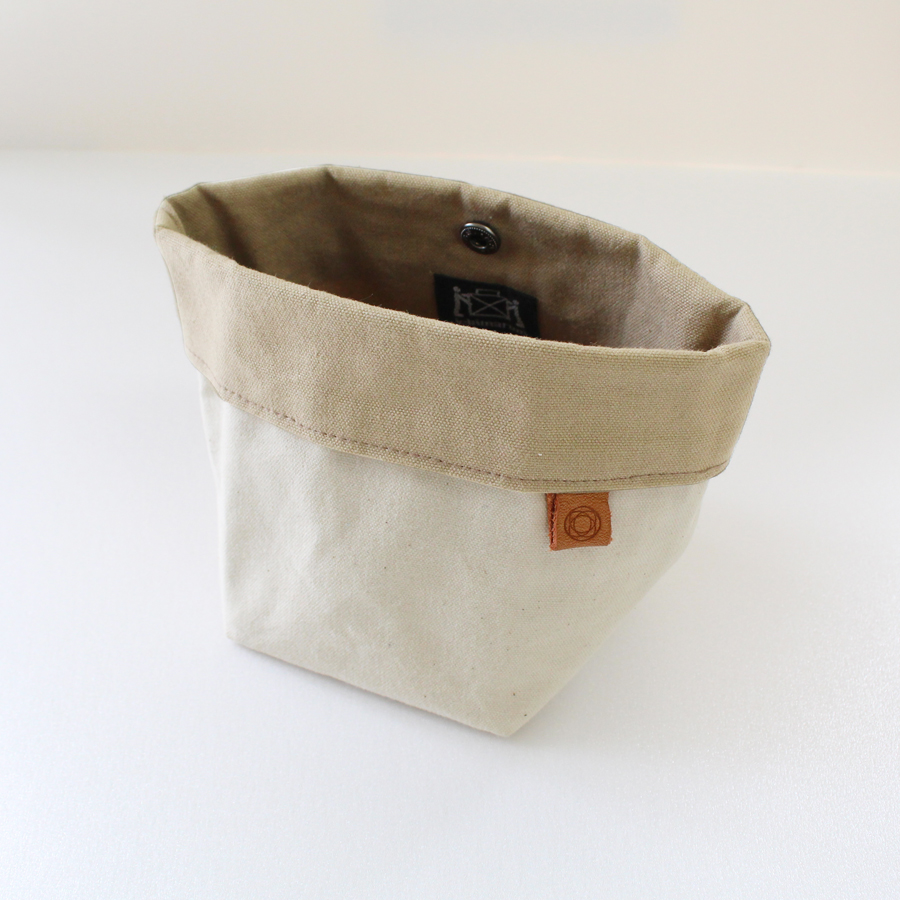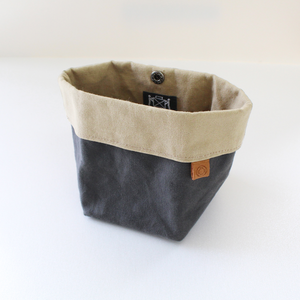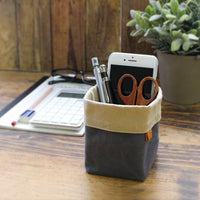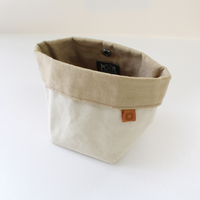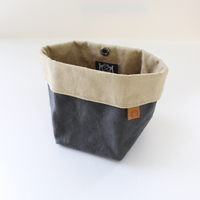 So versatile!
This is an accessory pouch made with sturdy, waxed canvas fabric. The more you use it, the softer it becomes, enhancing its unique texture. When snapped close, it turns into a pouch that is easy to carry inside a bag. It is convenient for holding small items, such as sewing tools for the classroom or essential cosmetics for the road. Then, it turns into a container for accessories when you undo the snap.
Furthermore, it can hold longer items if you stretch out the folded portion, and you can change its shape based on its use. You can enjoy two colors, as it is reversible. They are produced by Ichimaruni, who has a renowned sewing technique.
Various usage scenarios were considered during a long design process in the pursuit of a simple design that is easy to use without any waste.
Dimensions: 5" (12.8cm) h x 3.1" (8cm) w x 3.1" (8cm) d
Made in Japan