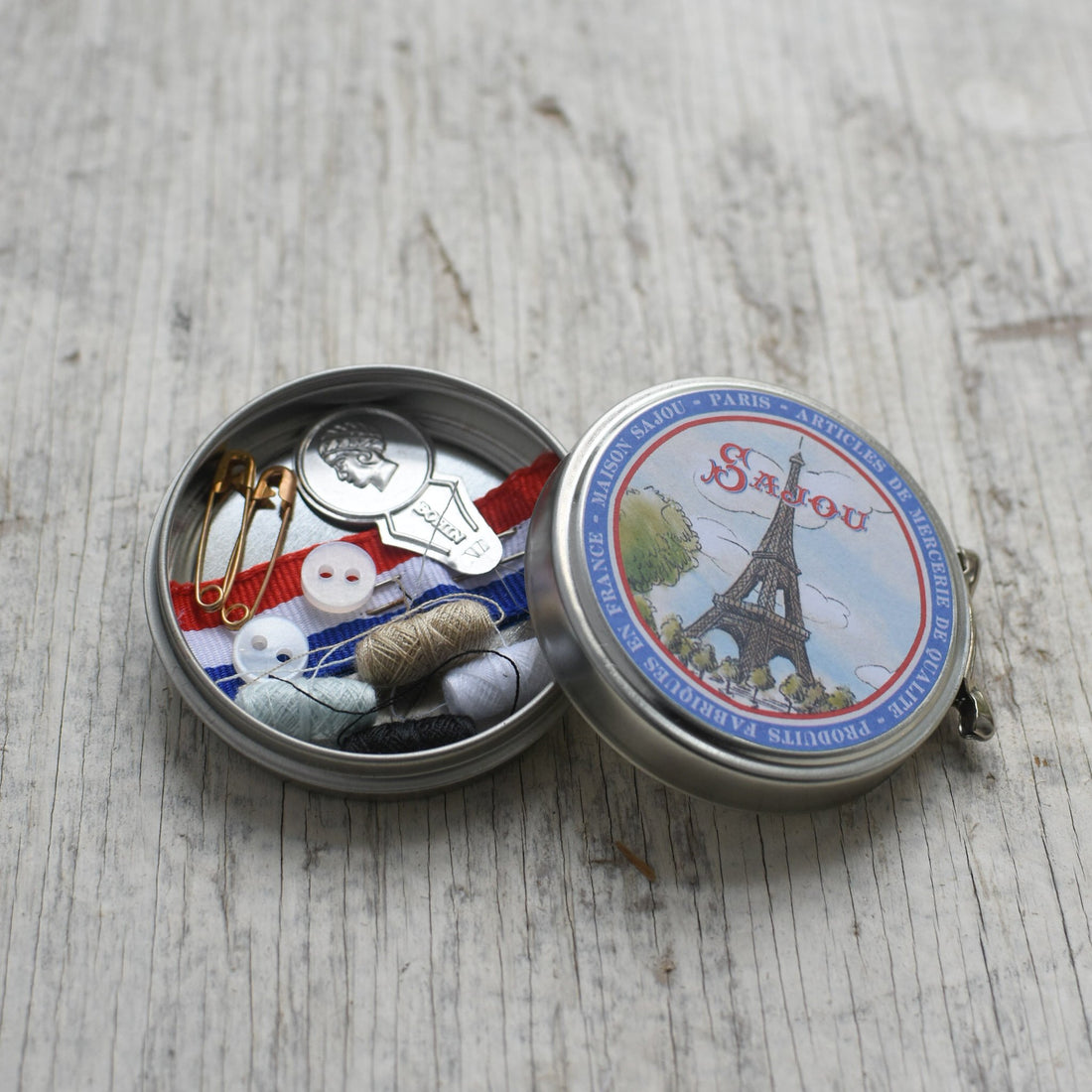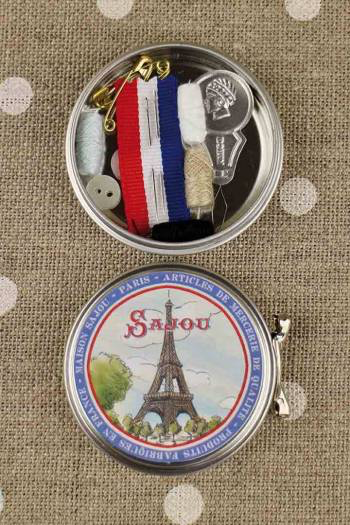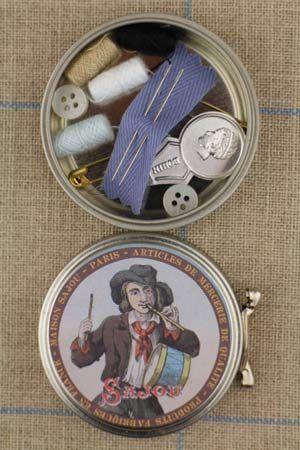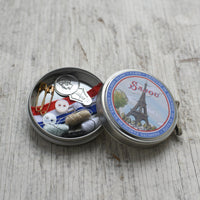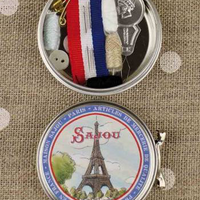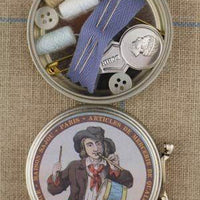 Travel Mending/Sewing Kit
Essential in every suitcase and small enough for your hand bag!
This mini travel sewing set is presented in a delightful little metal tin that contains:
Two sewing needles
Needle threader
Four tiny cocoons of thread: white, black, beige, sky blue
Two small white shirt buttons
Two safety pins
Dimensions: Diameter is 4.7 cm x 1.8 cm tall
It opens by a small key on the side, just like a tin of shoe polish.
Sajou produces haberdashery items made in France to the highest standards (in some cases even produced on the original old machinery). Perfect for gifts and collectors, and for those of you unable to resist a quality that is seldom found in today's mass produced haberdashery products. Sajou was created in 1828 by Jaques- Simon Sajou, selling haberdashery for embroidery, tapestry, lace, crochet and weaving.