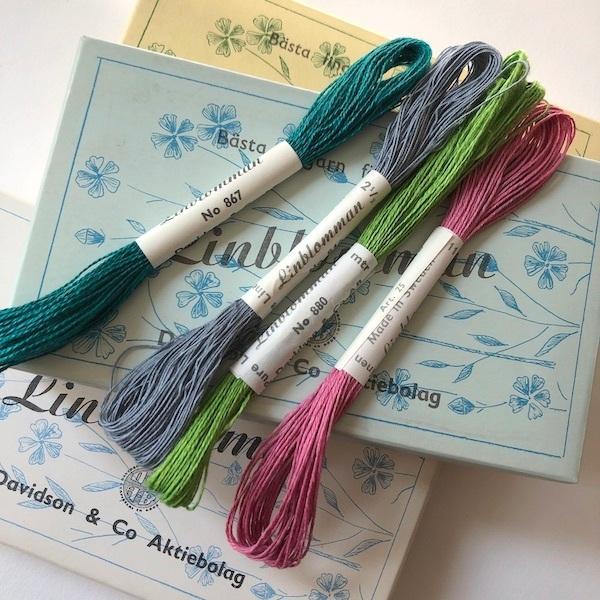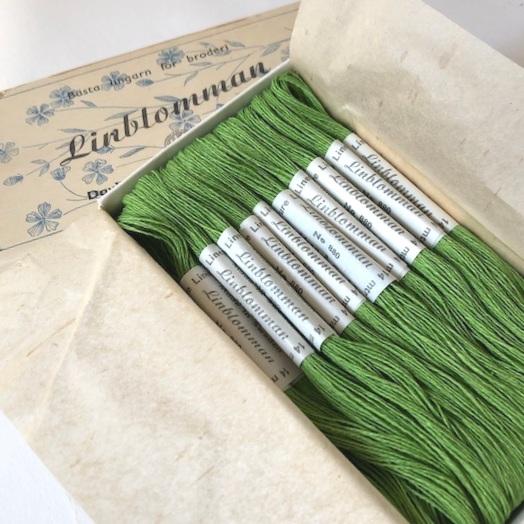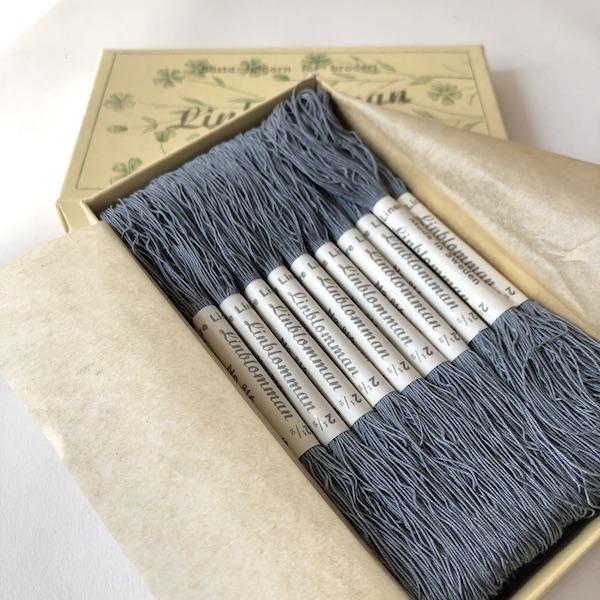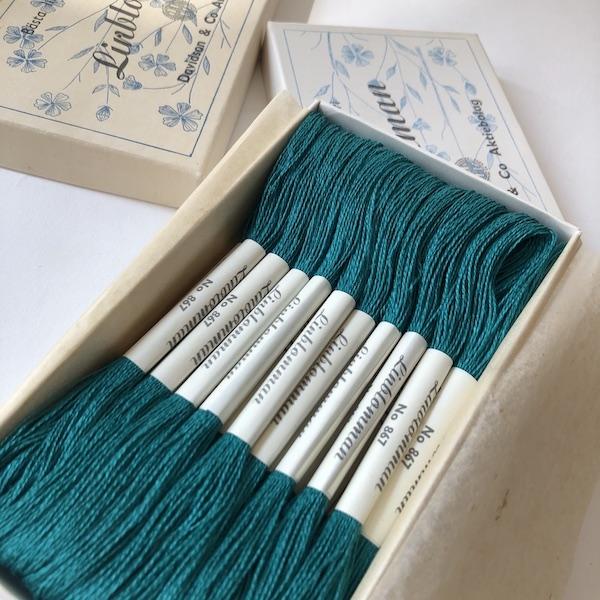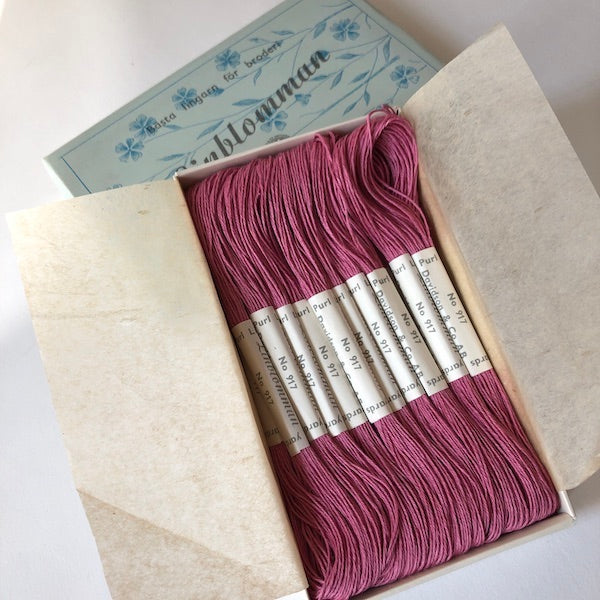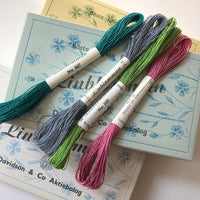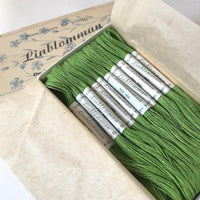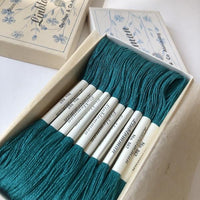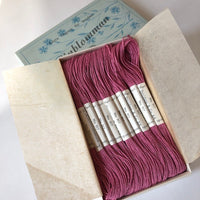 Linblommen Mid-Century Linen Thread
Old stock linen thread from Sweden!! The thread is from the 1960's, but it looks like it was spun just yesterday. The colors are vivid and it is in perfect condition. 
Linblomman ("Flax Flower") Embroidery Linen comes from flax grown and spun in the heart of Sweden's textile industrial area in the 1960's. When this thread's factory closed down, the remaining stock was hidden away in a haberdashery storage room for decades. Now unearthed, these gorgeous 100% wet spun linen threads are still strong and beautiful.
This soft thread works well in any needlework project, and as it will still look beautiful one hundred years from now. It is ideal for heirloom stitching.
 Each skein is ~10m
Made in Sweden