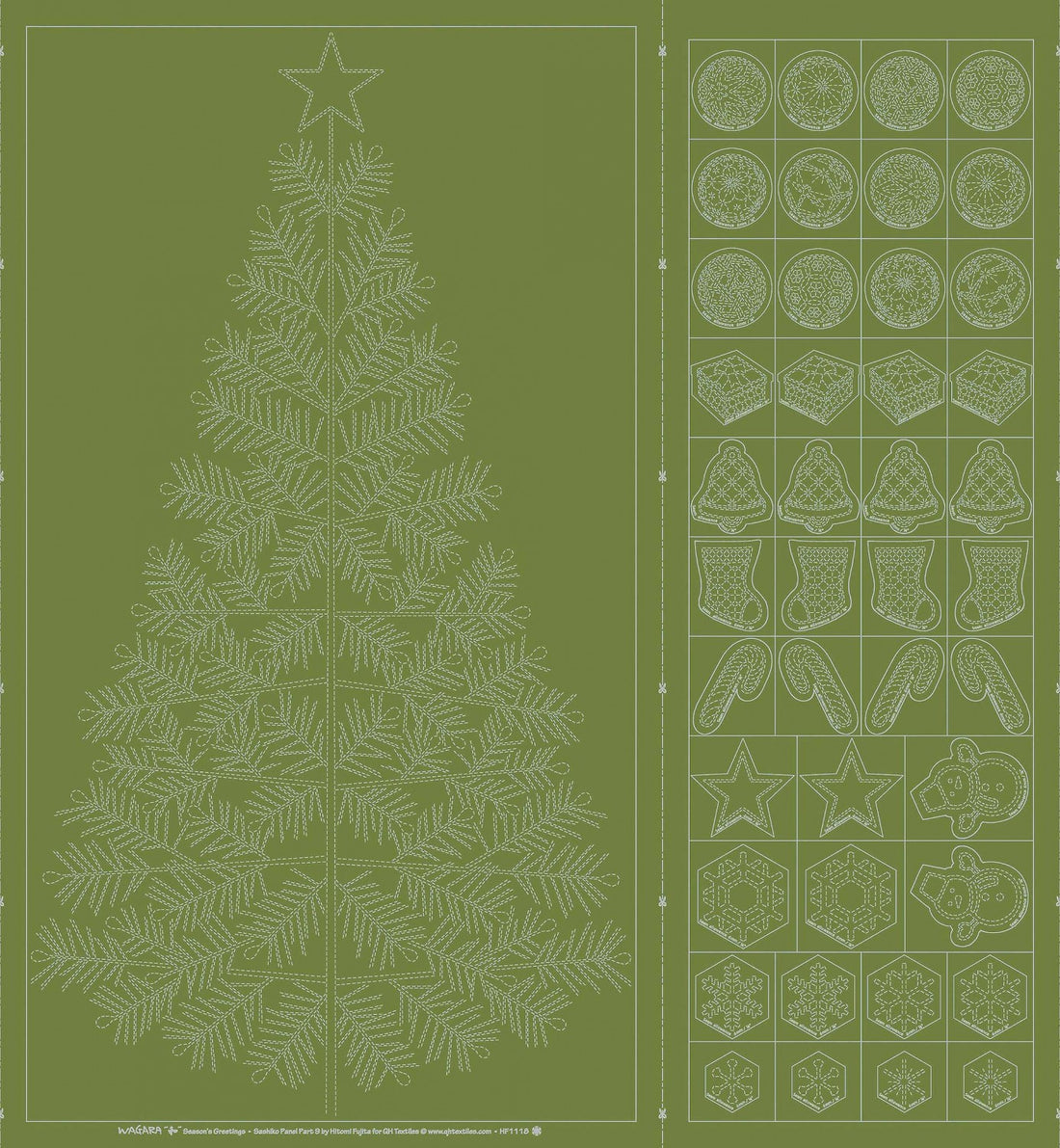 Tree Sashiko Panel & Ornaments, Green
An entire Christmas tree and all it's little ornaments, sashiko stitched! It's no secret that we love sewn Christmas decorations, especially ones with sashiko stitches. This Christmas Tree Panel takes the cake.
The tree is a single panel - one face, and the ornaments are in pairs, to be sewn  together and stuffed with a little filling.
While sashiko is dead simple, this project entails a lot of it. Stock up on thread, get comfortable, and lose yourself. 
100% Cotton oxford

39.5in x 43in