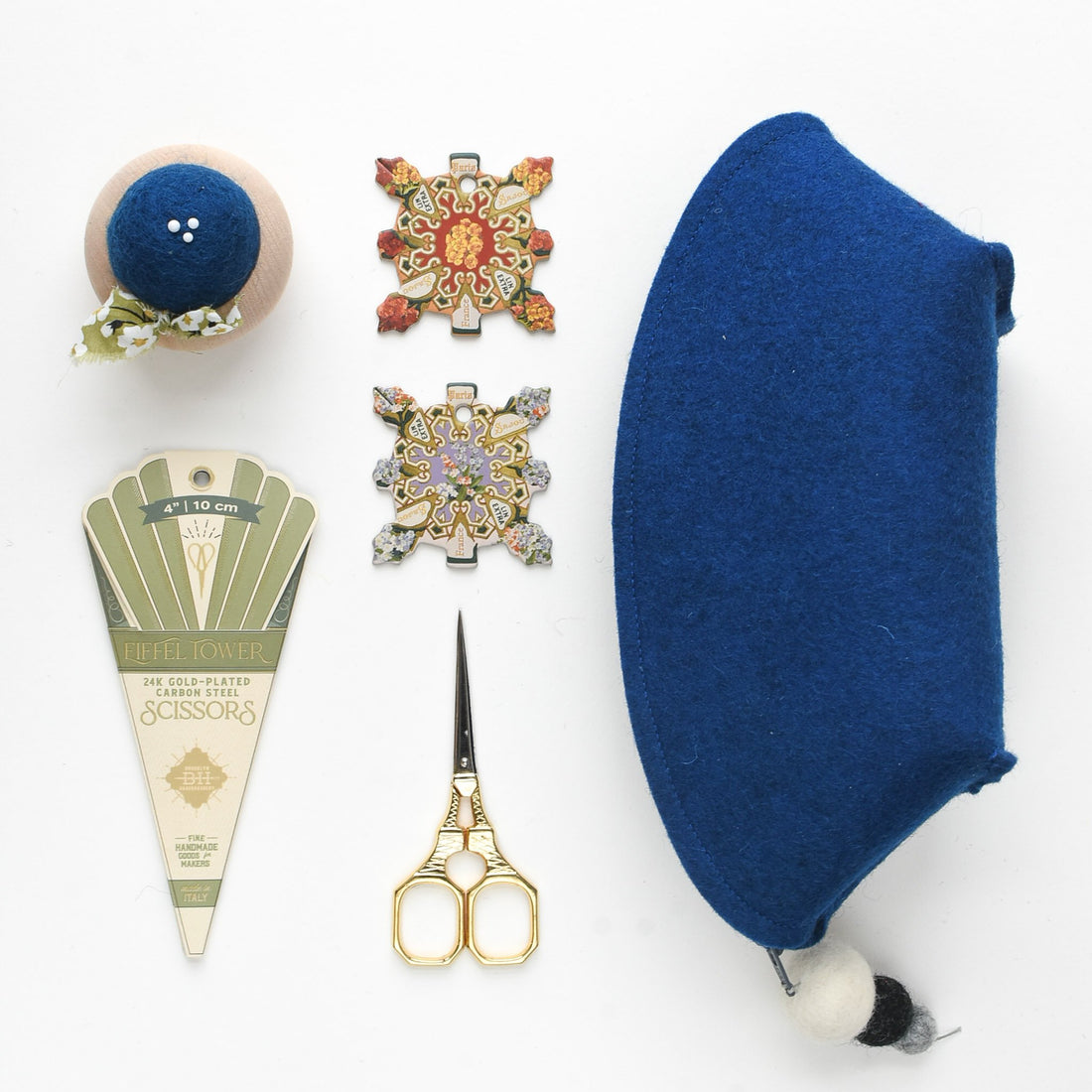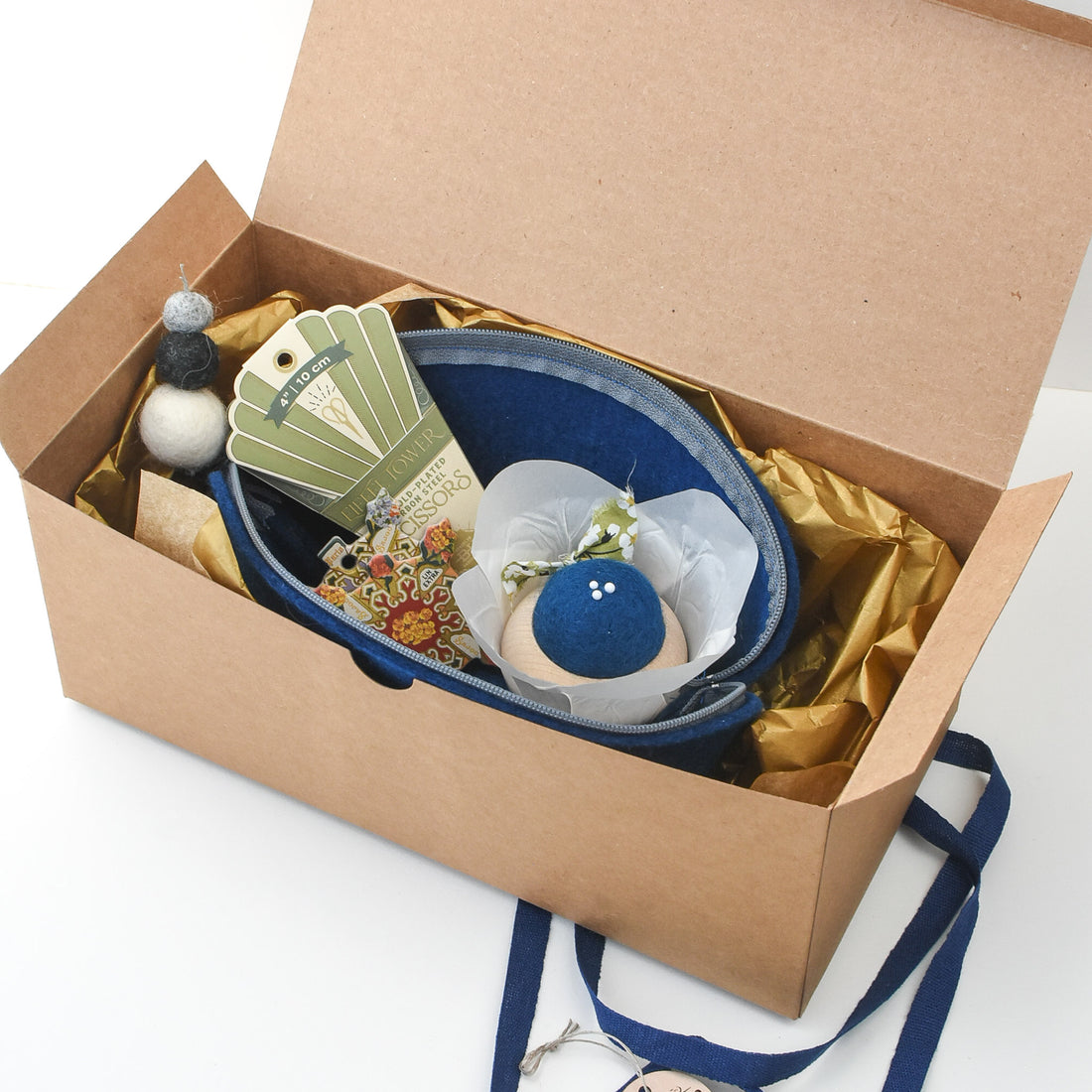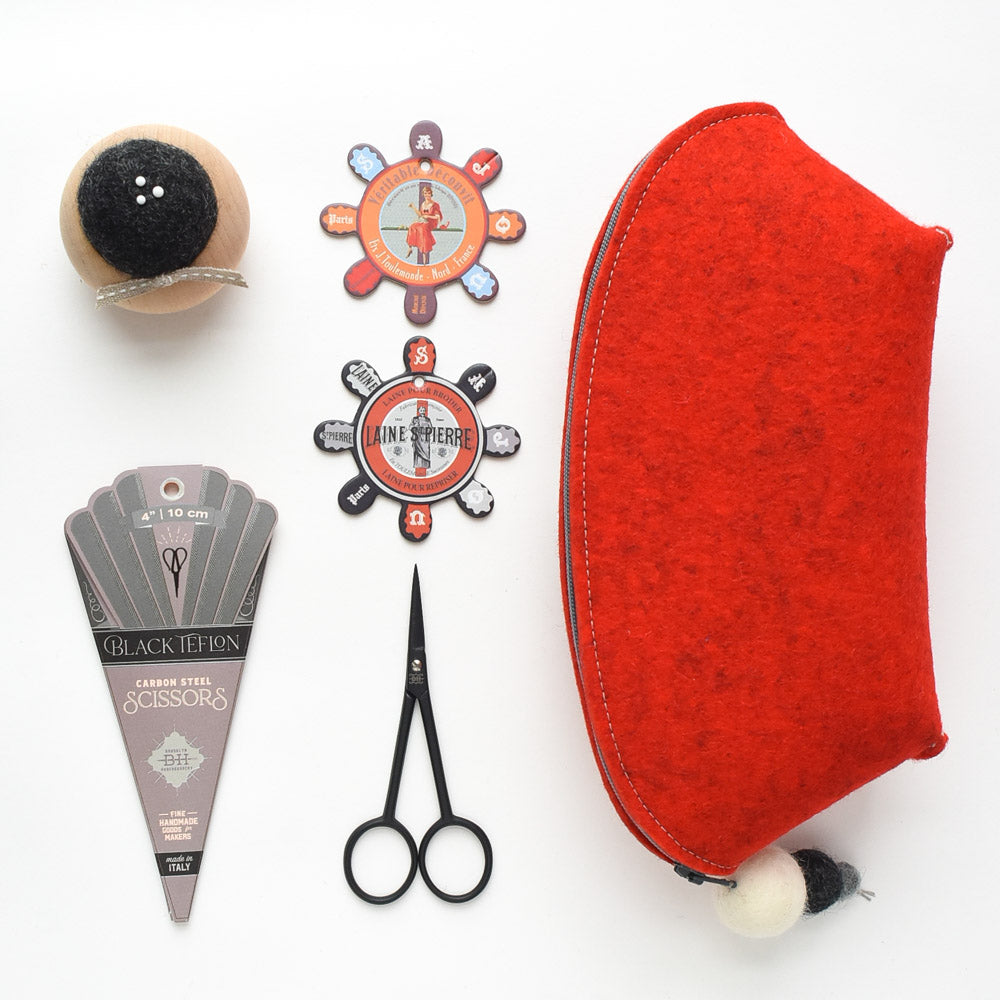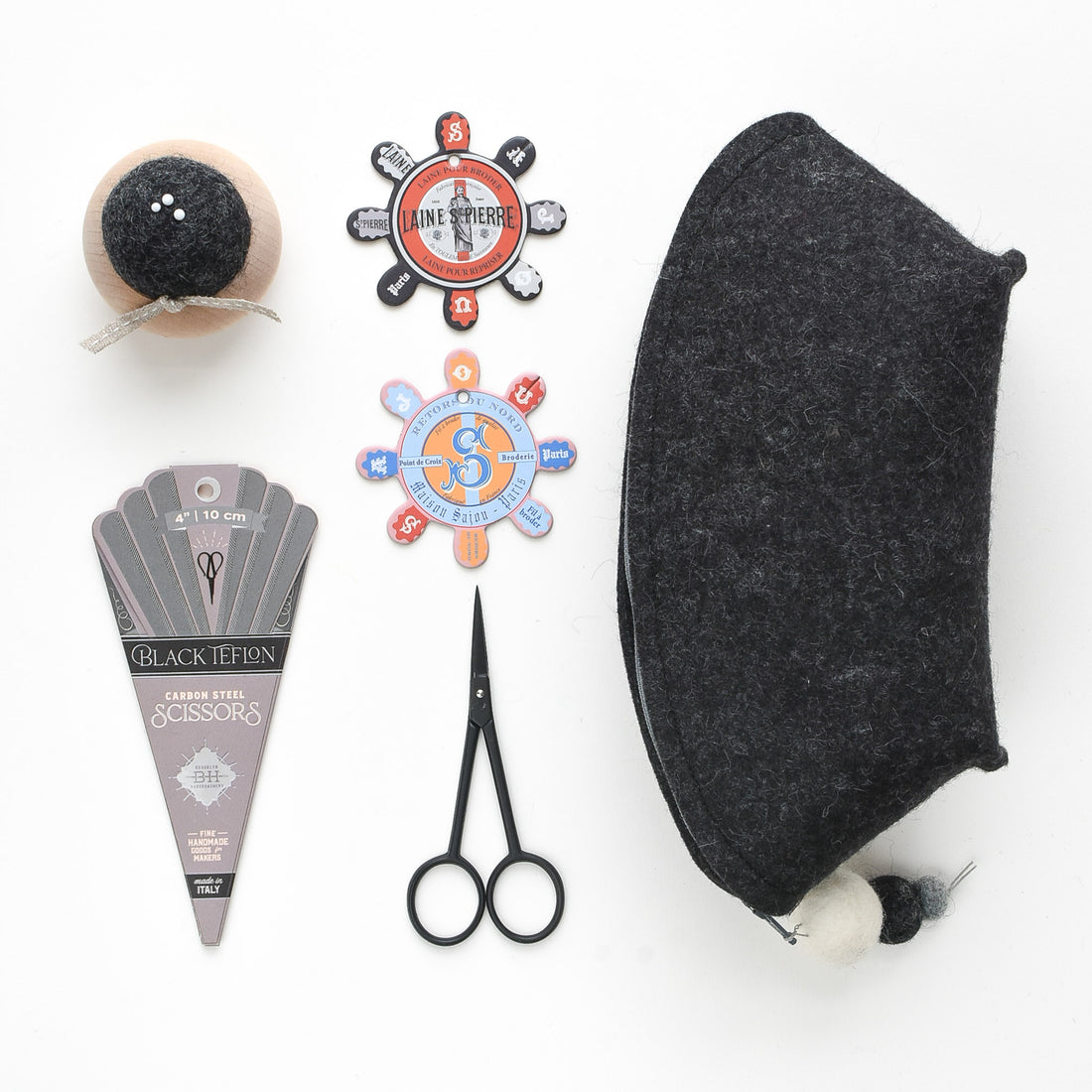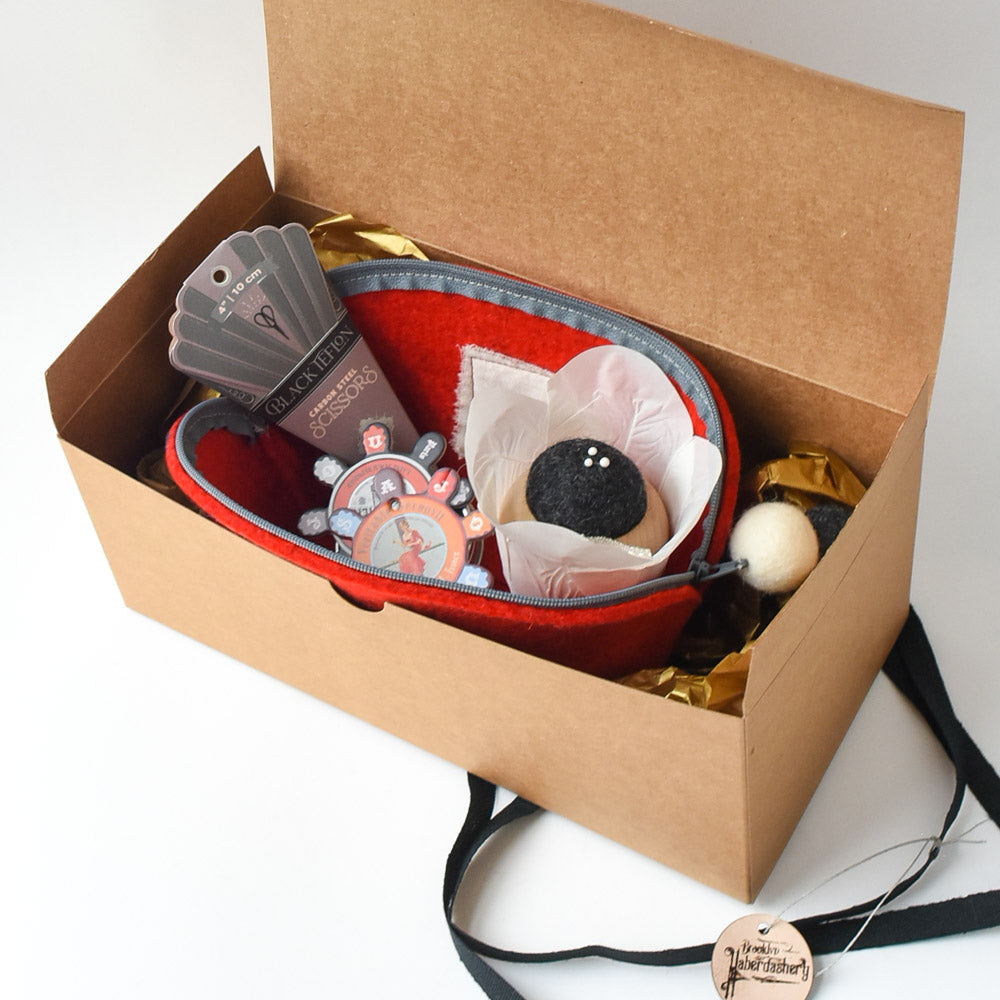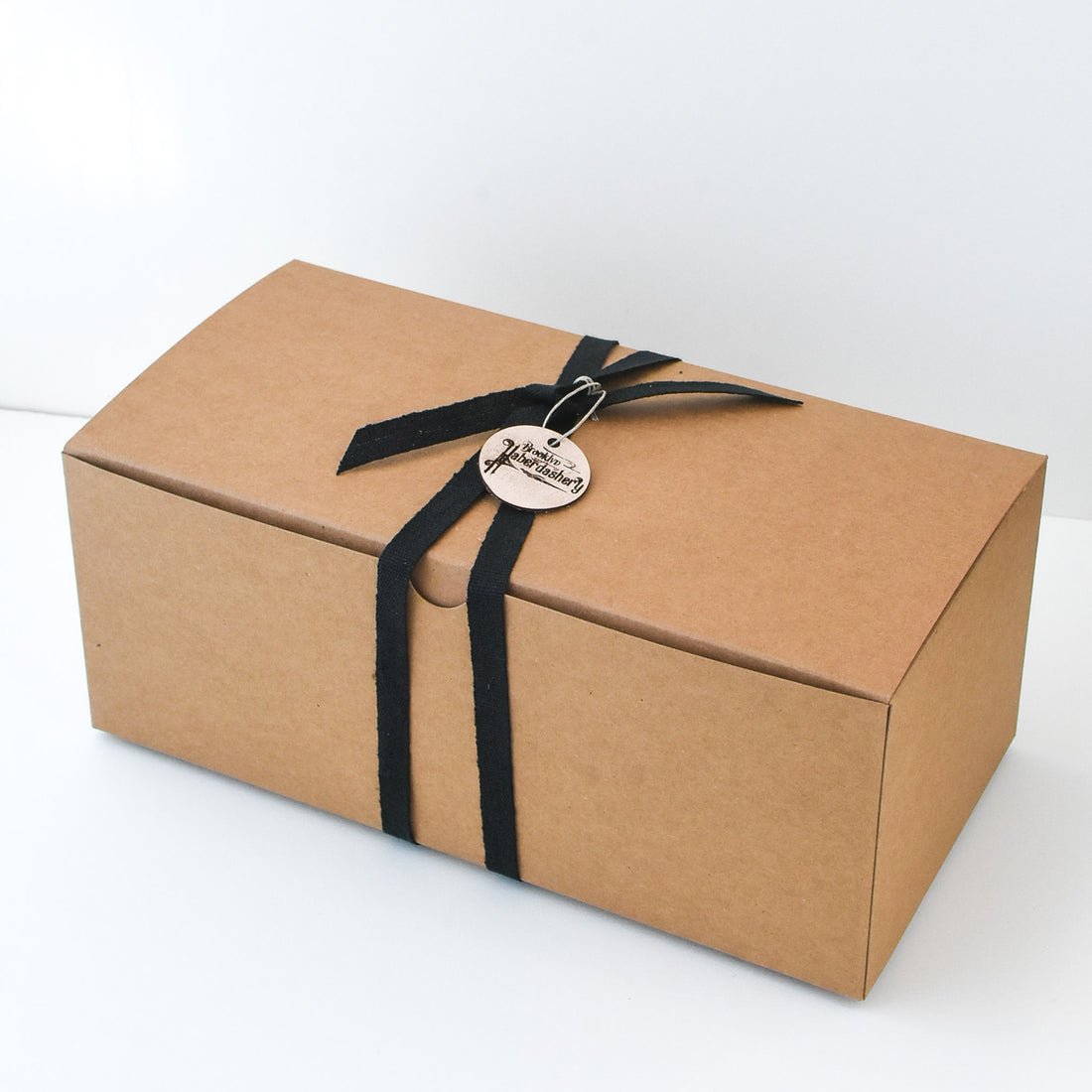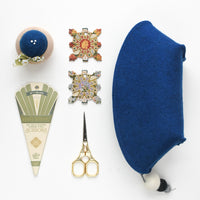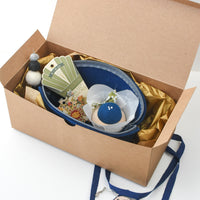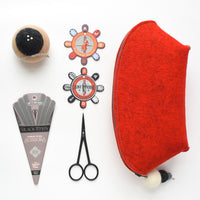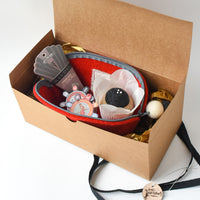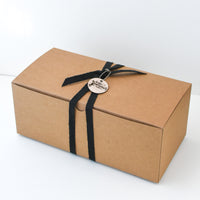 Our favorite pouch, all wrapped up with a matching wool pin cushion, fine scissors, and thread winders. 
The pouch stands open, imitating a bowl to give easy access to your tools. Leave it open on the table, then throw it in your tote for creativity on the go. 
The Brigid Pouch is constructed of 100% Merino wool felt made in Germany, and fair trade wool pom poms from Nepal. 
The Turned Wood Pin Cushion is wool felt cradled in a sturdy wooden base with a linen ribbon tassel.
The scissors are made by craftsmen in Italy to last a lifetime. 
Thread winders are made in France
Dimensions -- Pouch is 9"l x 4.25"h x 2"d; Pin Cushion is 2" x 2"; Black Teflon Scissors is 4" l and Snappy Red Scissors is 3-3/4"l; Thread winders are 5.5cm x 6 cm
Made in our studio in Brooklyn