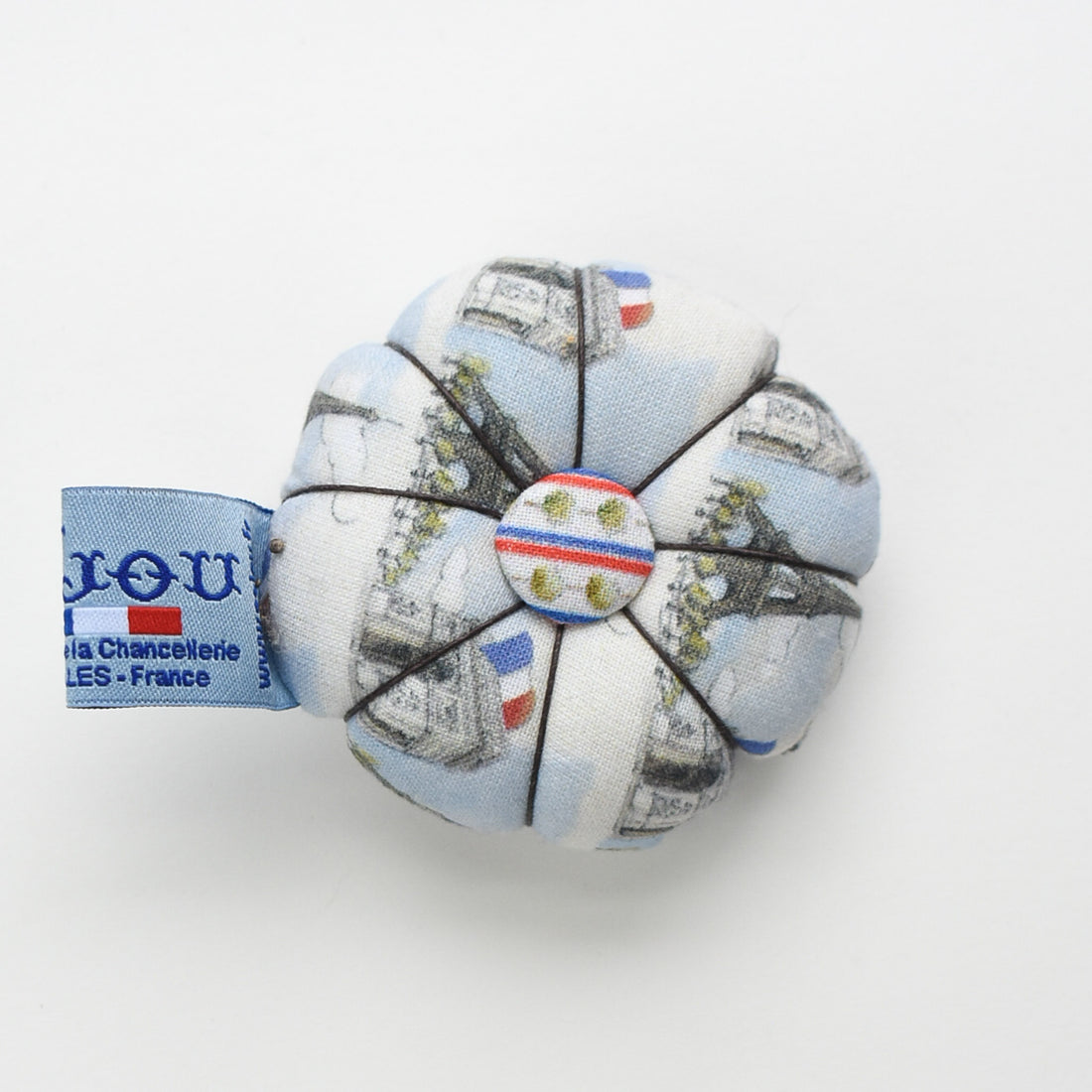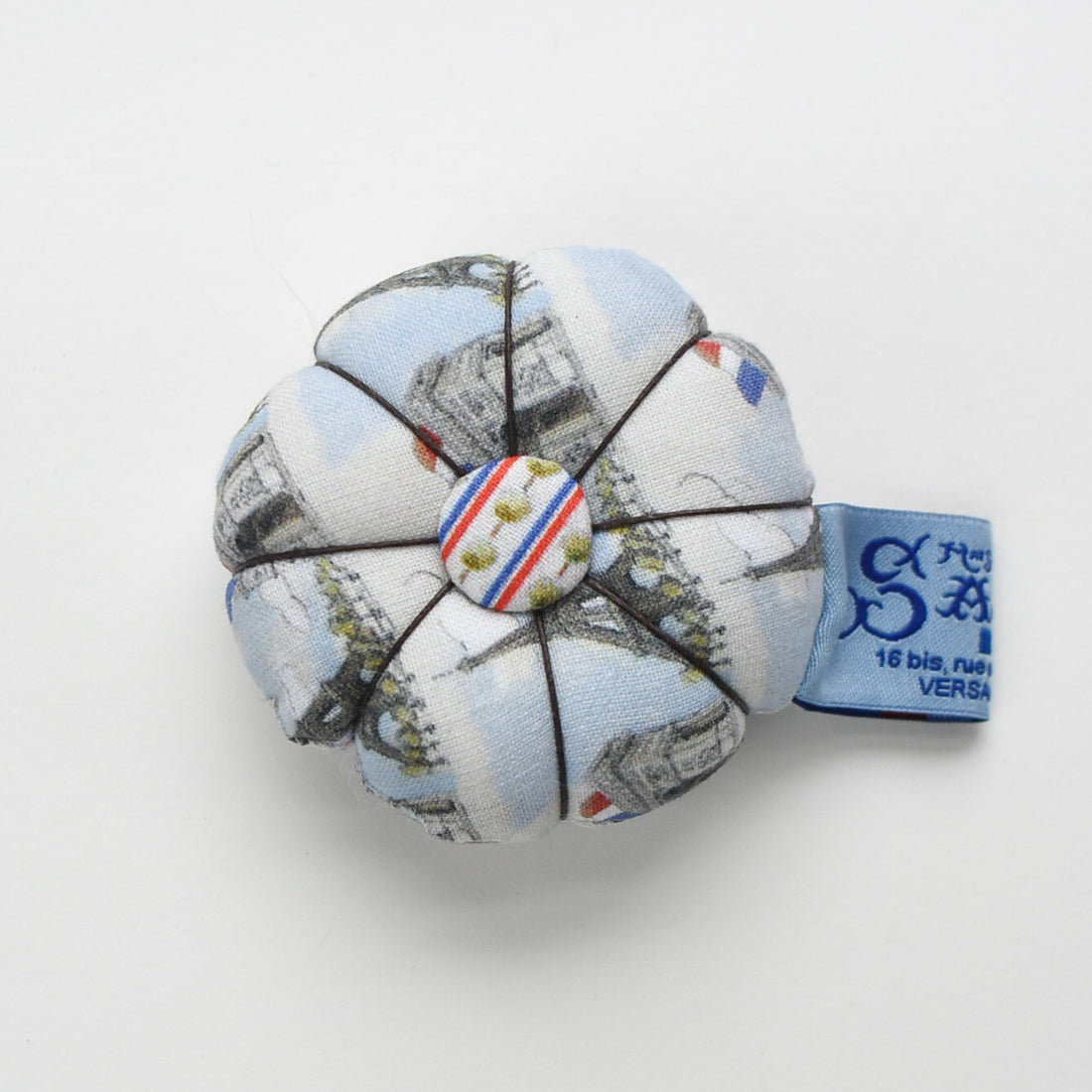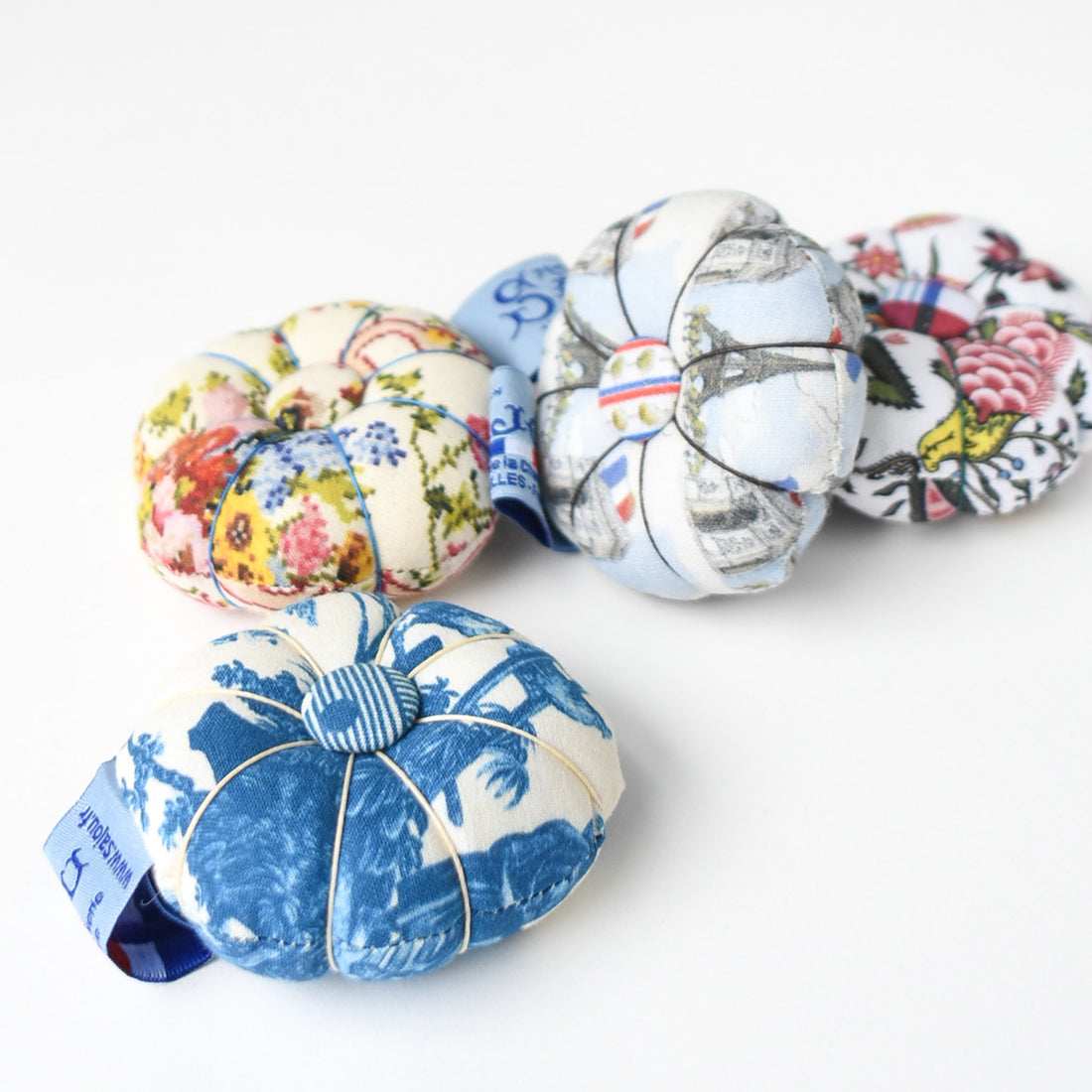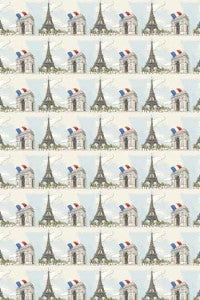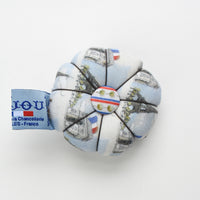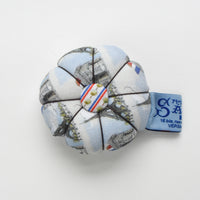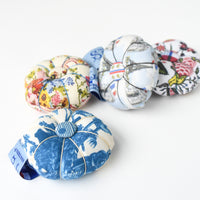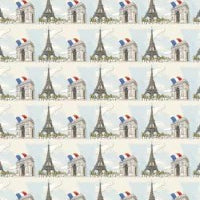 Pin Cushion, Ma Belle Ville de Paris
With a cute pumpkin shape, this pin cushion is hand made with exclusive Sajou fabrics.

Completely hand made in a small workshop just around the corner from Maison Sajou, some differences can be found on all the models, notably with the threads and the fabric used to cover the buttons, which makes each model unique.

It is tightly stuffed to make it easy to pick both pins and needles.
Dimensions: 3-1/2" wide x 1" high (8 cm x 2.5cm)
Blue Sajou label on the side.
Made in France