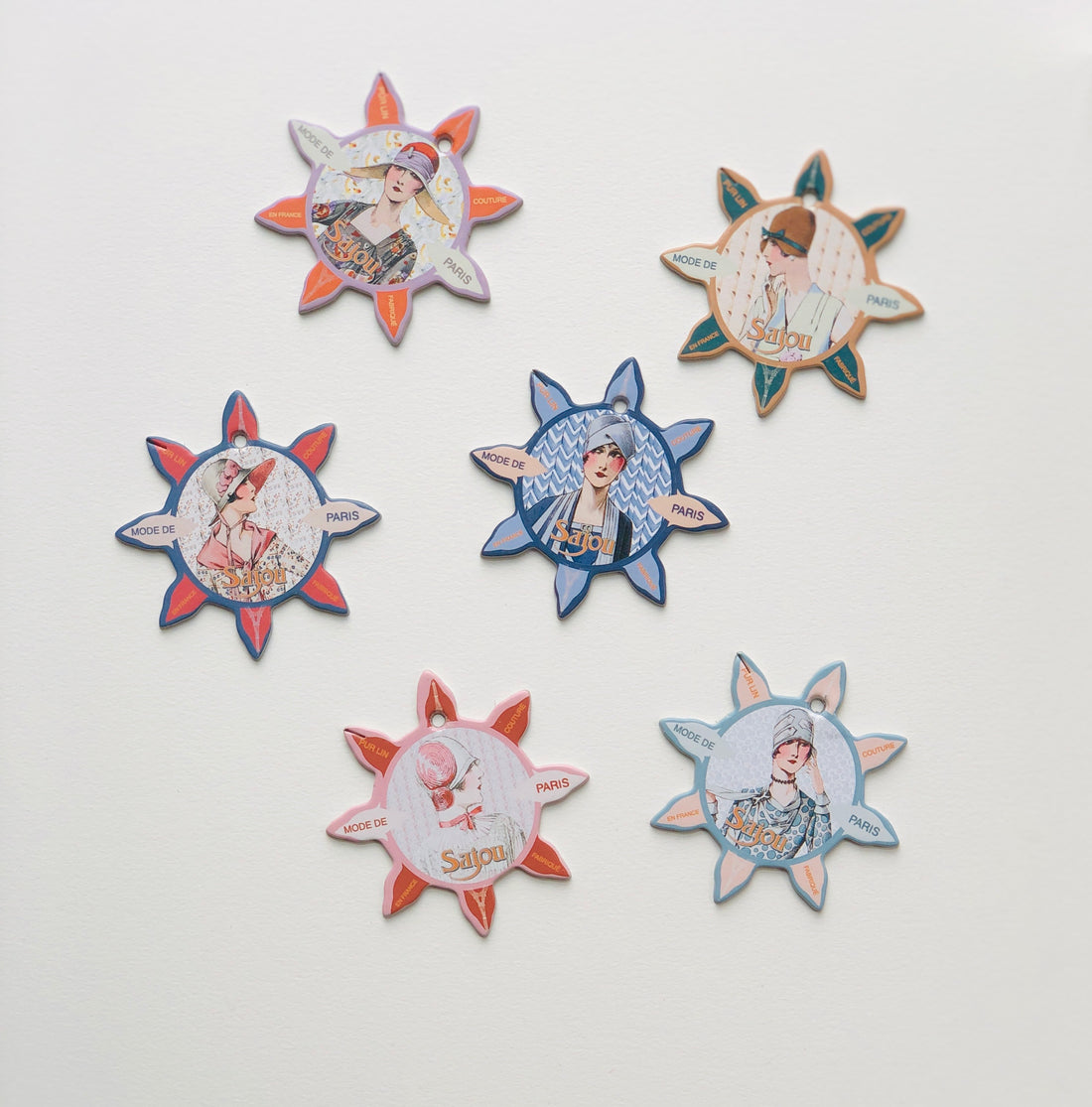 Thread Winders -- Mode de Paris
This thread cards series depicts "La Mode de Paris" in the 1930' with women wearing pretty hats.
These sturdy thread cards are beautifully designed and are of excellent quality with the graphics printed on both sides. They are similar to those used in the 19th century for wrapping linen thread in Normandy, France. 
Dimensions: 7cm x 7cm and 2 mm thick
Package includes 6 thread winders
Made in France