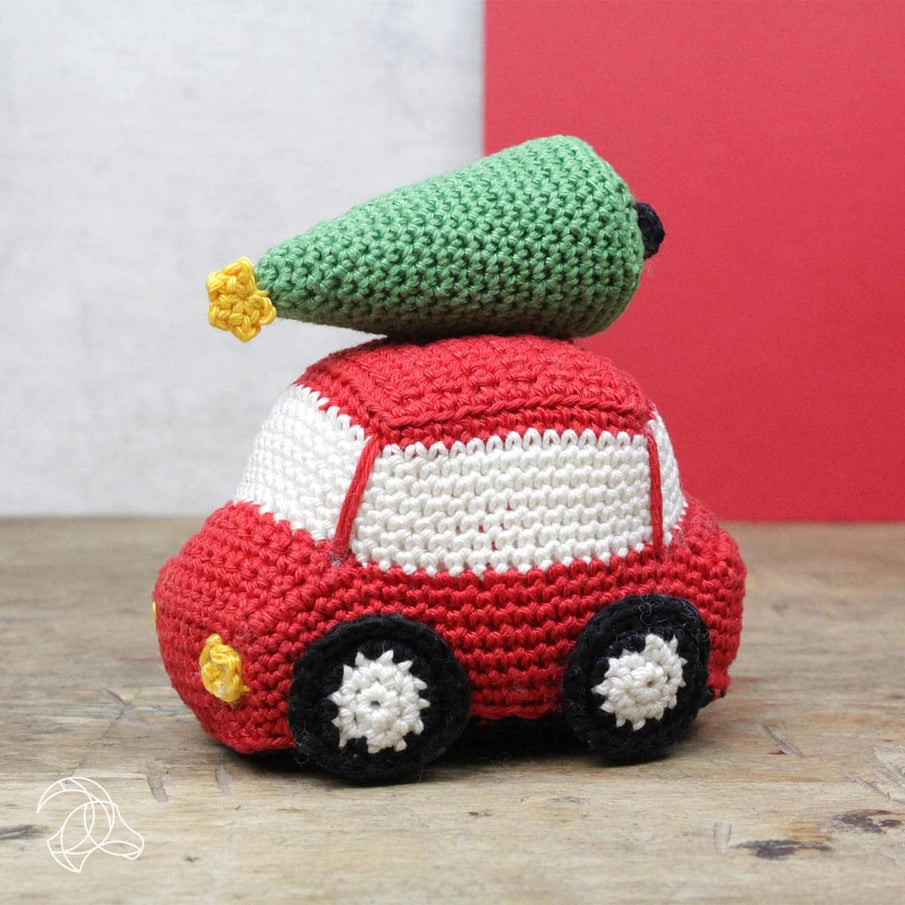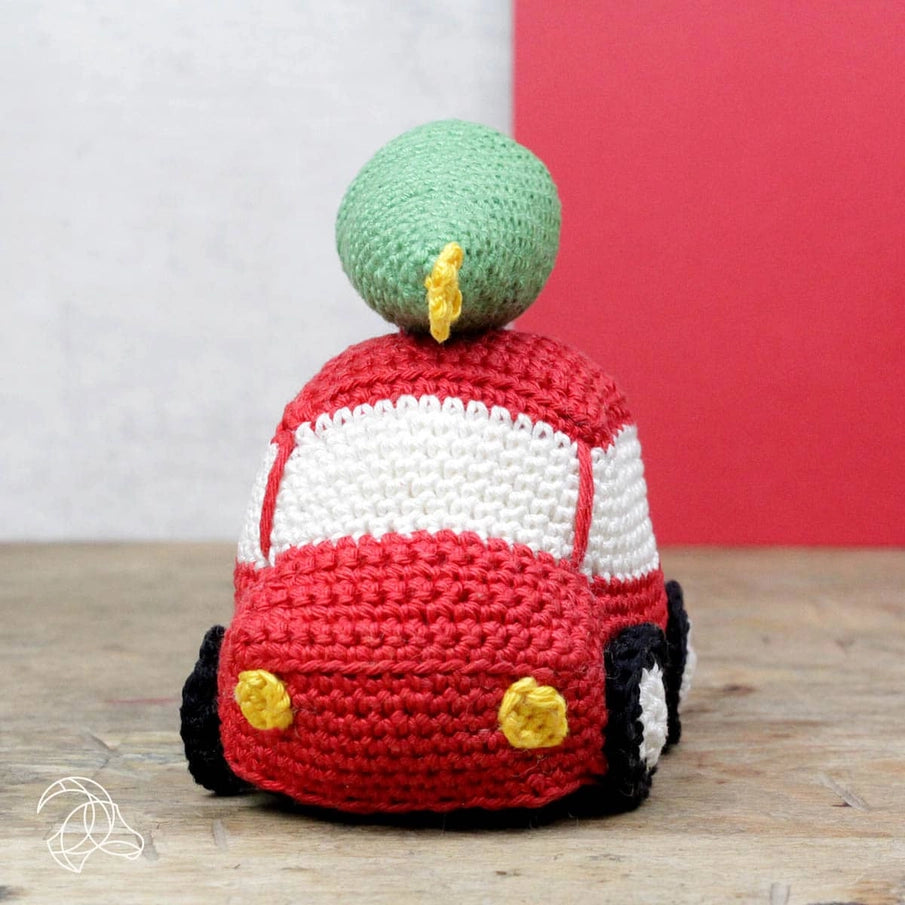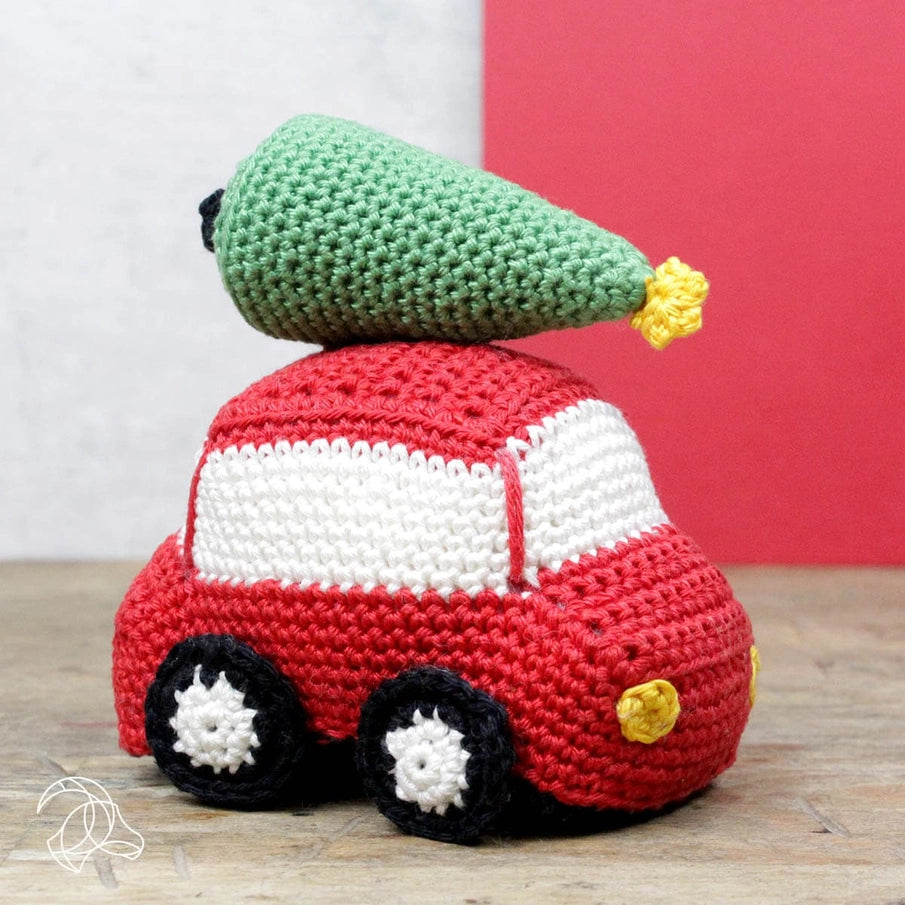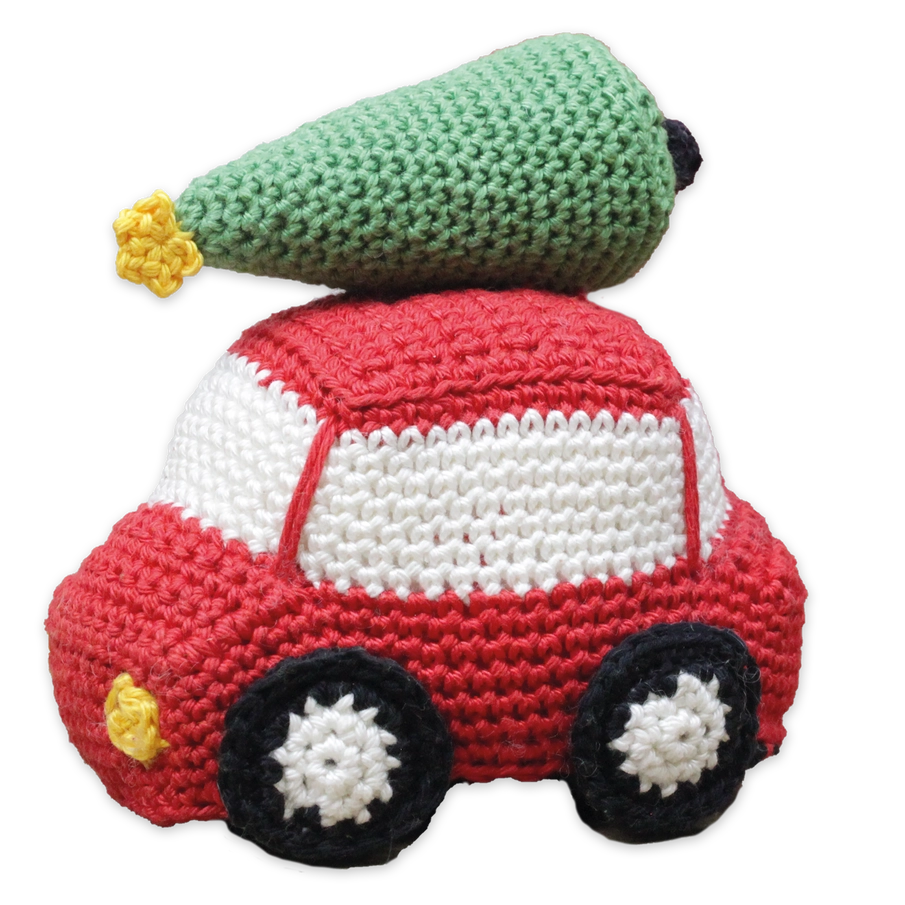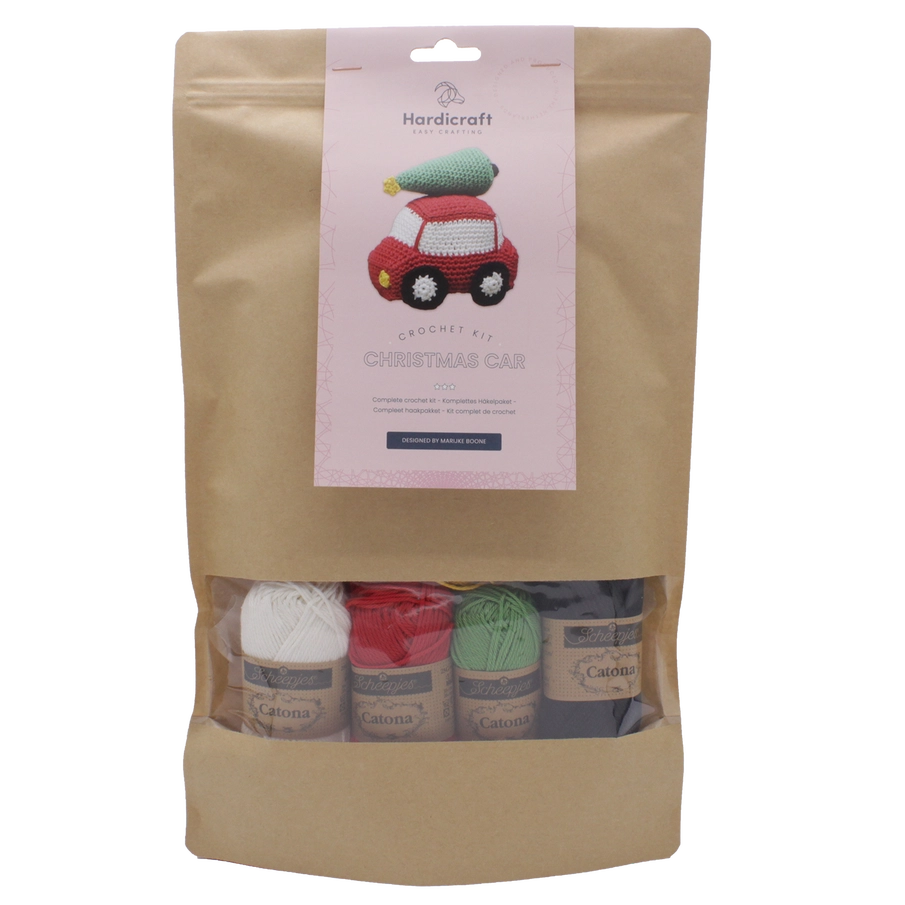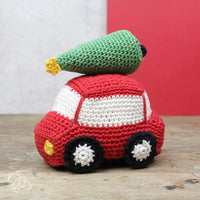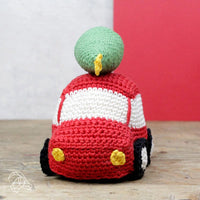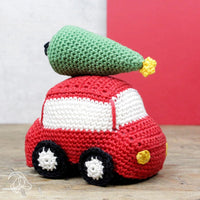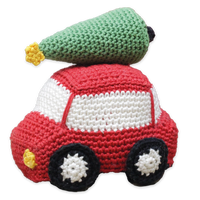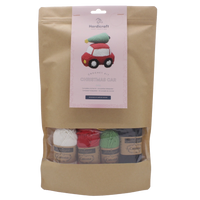 Christmas Tree Car DIY Crochet Kit
 The Christmas Car is a fun and festive addition to any toy collection! This kit contains a pattern, quality 100% cotton yarn, and all of the materials needed to get to work (except crochet hook).
You can get a nice aluminum tip or bamboo tip crochet hook here. 
4.25" tall, 4.75" long and is made with a 2.5 mm crochet hook. 
From the Netherlands