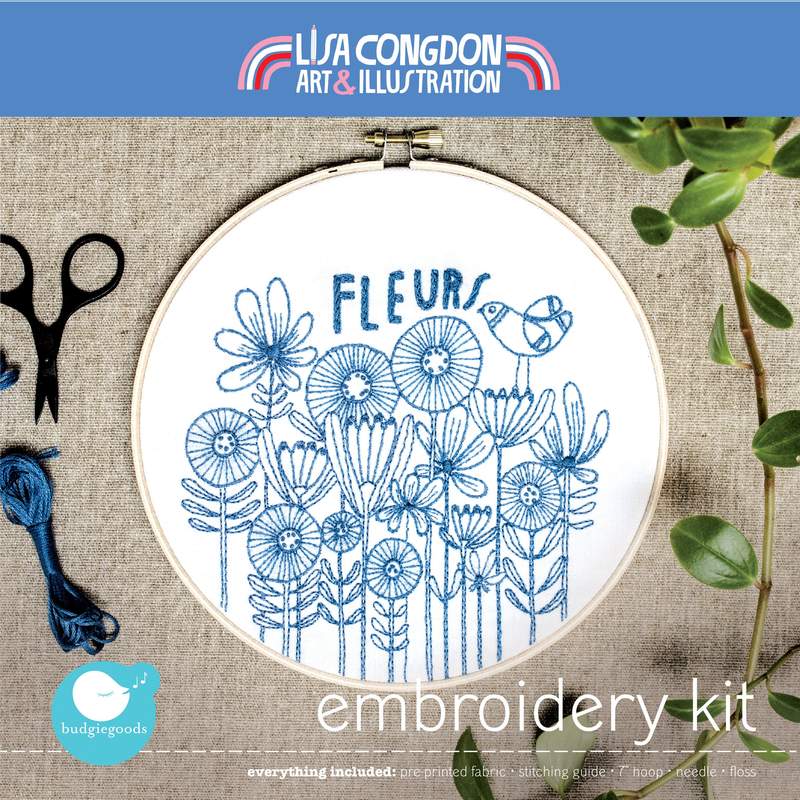 All kits comes with everything you need: pre-printed fabric, floss, hoop, needle and stitch guide.
Hello Love makes a vivid and impressive finished piece, with some more advanced stitching techniques that really bring out the colors of the floss and lend gorgeous dimension to the pattern. It's not particularly detailed but may require a bit of patience if these stitches are new to you, so it's a great project for for a somewhat experienced embroiderer. 
Dimensions: 7" round
All packaging is recyclable and/or reusable.
Designed by Lisa, made into a pattern and product by Lauren at Budgiegoods. All work copyrighted © by Lisa Congdon.