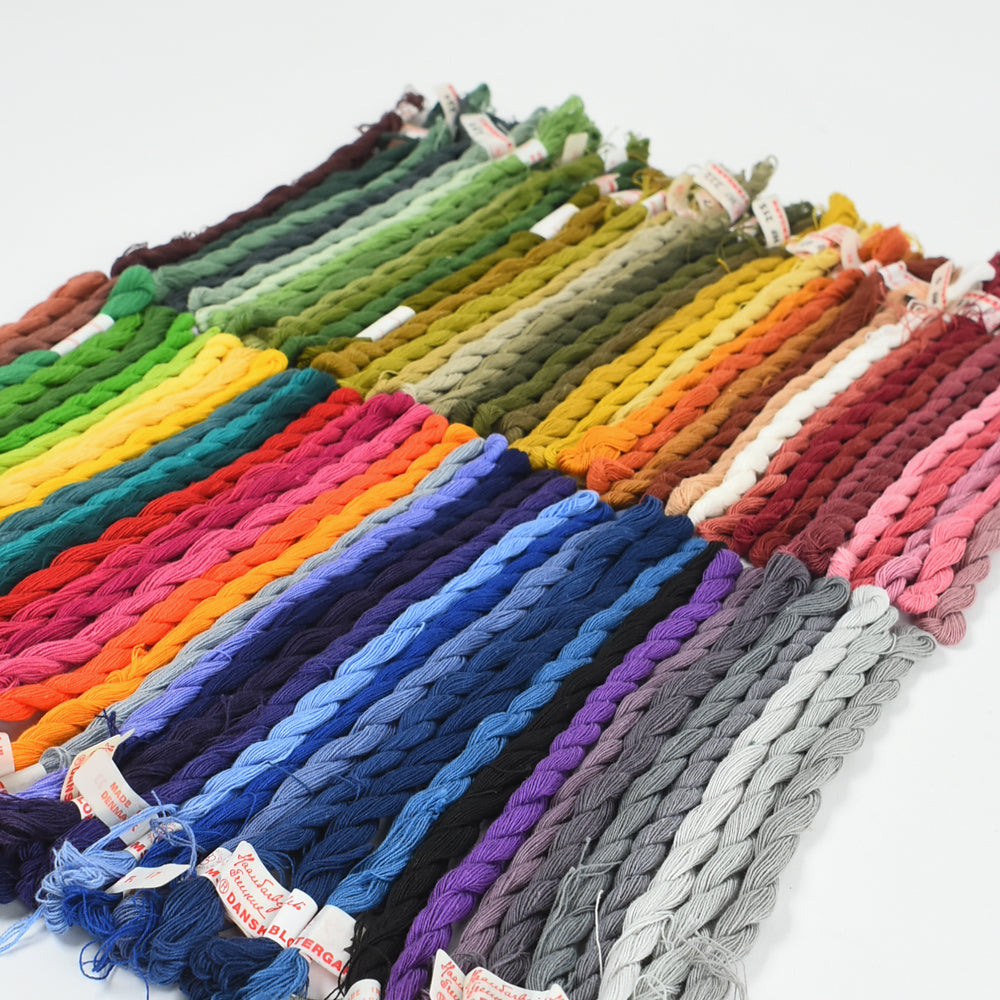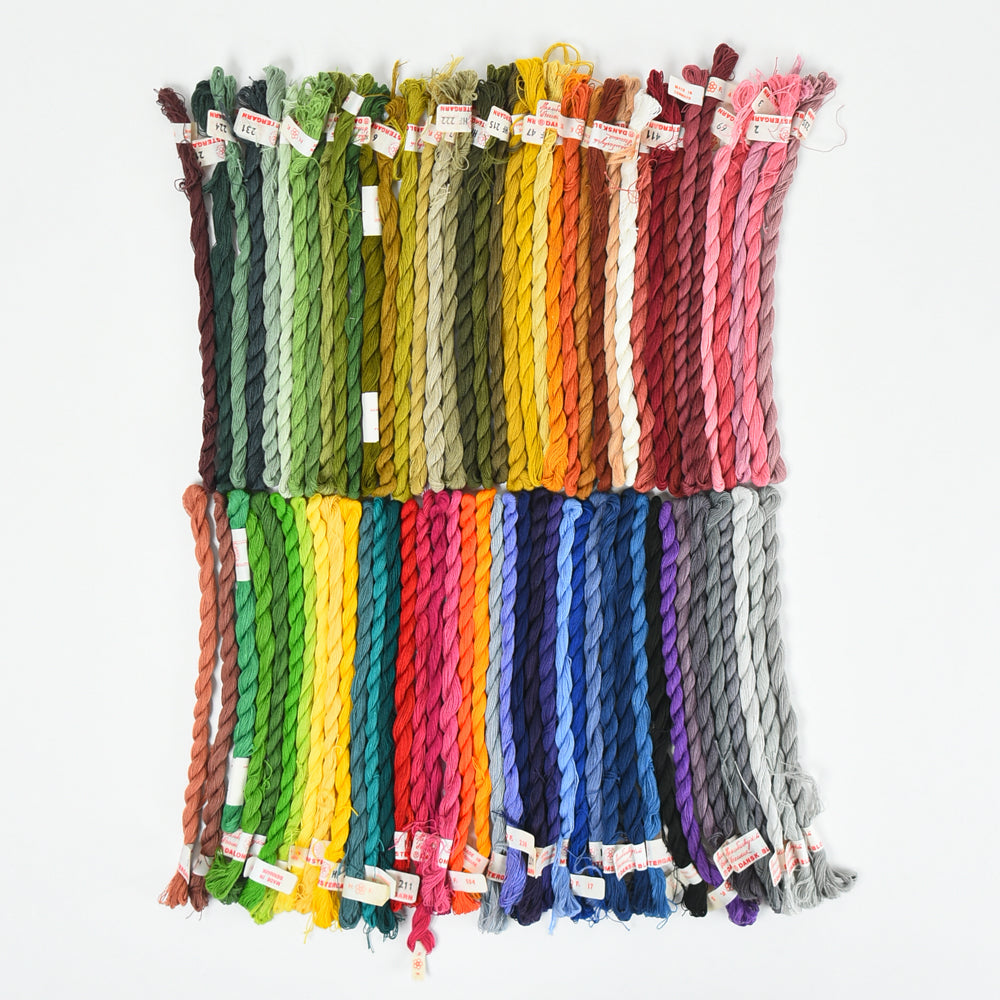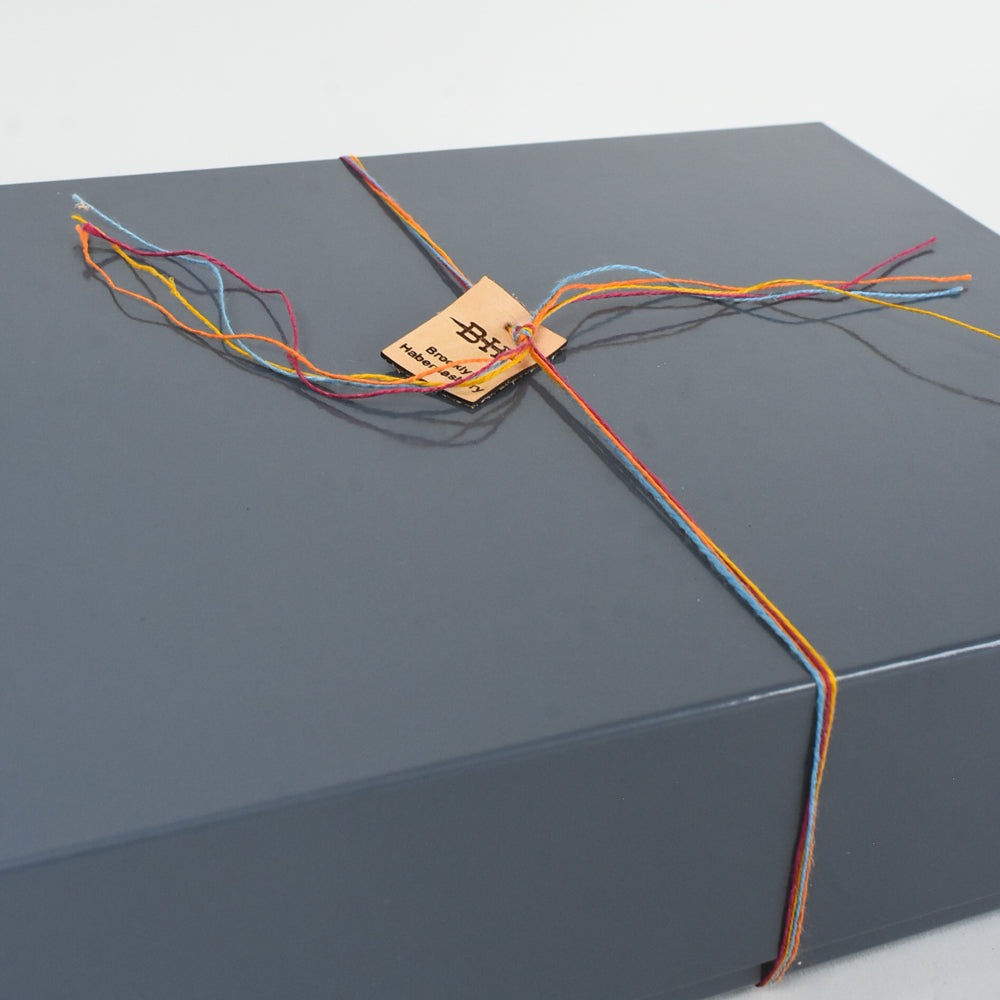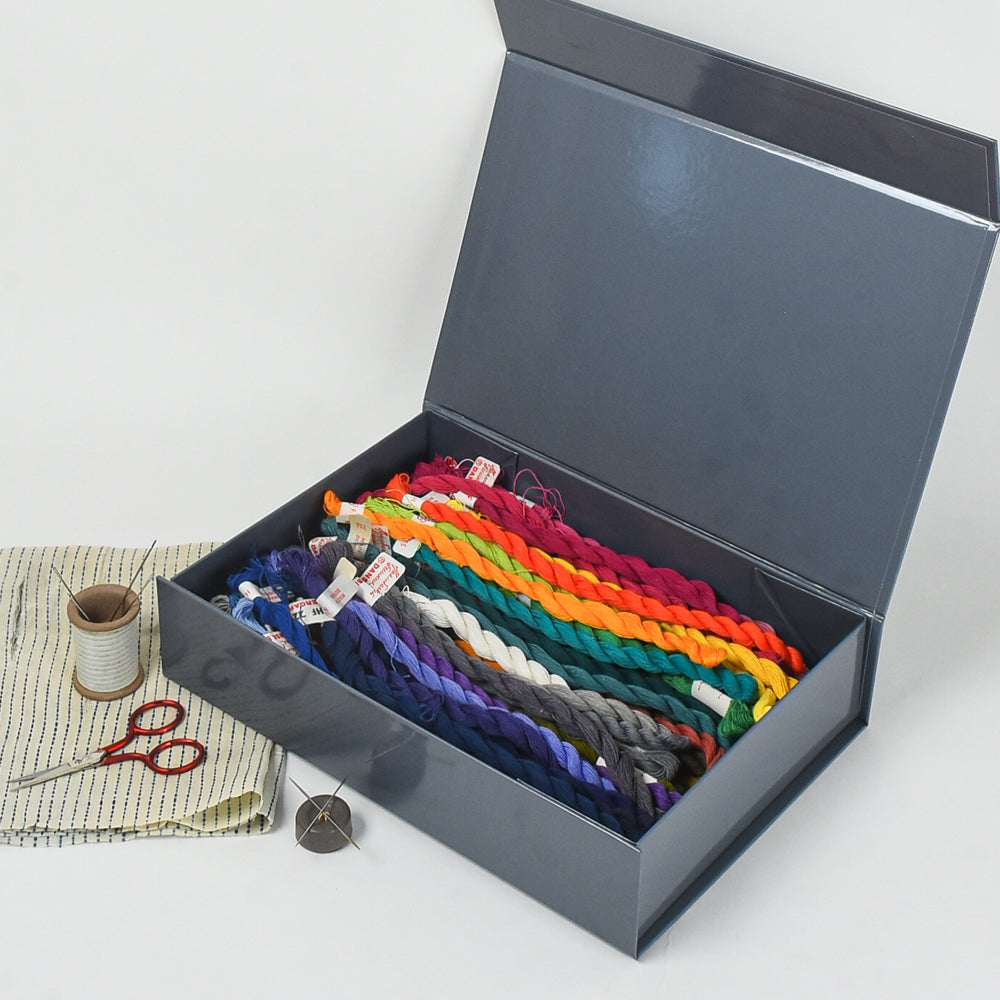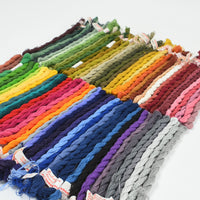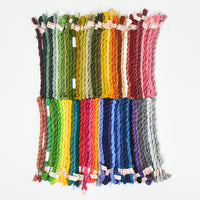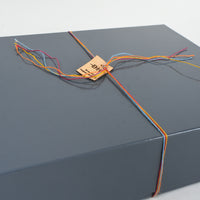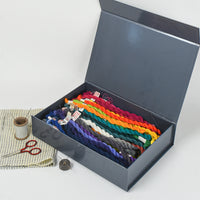 Dansk Blomstergarn Flower Thread Collection
Whoa, a collection of dead stock embroidery floss! This is one for the collectors. The set has numerous difficult-to-find colors - from mid-century modern brights to the most gorgeous earthy tones.
The initial collection of the 102 colors of this thread was designed in 1929 when their creator, Einar Hansen, gave them to the Haandarbejdets Fremme. This company manufactured them for nearly 100 years, and amazingly this vintage collection contains 78 different skeins.
Dansk Blomstergarn, or Danish Flower Thread is a 1-ply, twisted thread. It is similar in weight to 2 strands of embroidery floss. It has a matte finish, is very soft, and pulls through cloth easily. The threads give a delicate feel to embroideries.
These threads are known for their softness and for the light and delicate effect in the needlecrafts where they are used. The idea behind the colors is for them to mimic natural colors; However, they and they are dyed to be water-resistant.
The thread is all from the same collection of a retired needlepoint artist. The labels on the thread vary, suggesting she purchased the thread over decades. Amazingly the colors bearing the various labels are the same, indicated little fading over the years.
To use it, clip one end of a skein (without removing the label) and pull threads from the opposite end.
100% cotton, unmercerized
Packaged in a rigid box with magnetic closure.
Each box contains 78 different colors of thread; however, each set may vary slightly (by 2-4 colors) from what is shown in the photo.
Made in Denmark