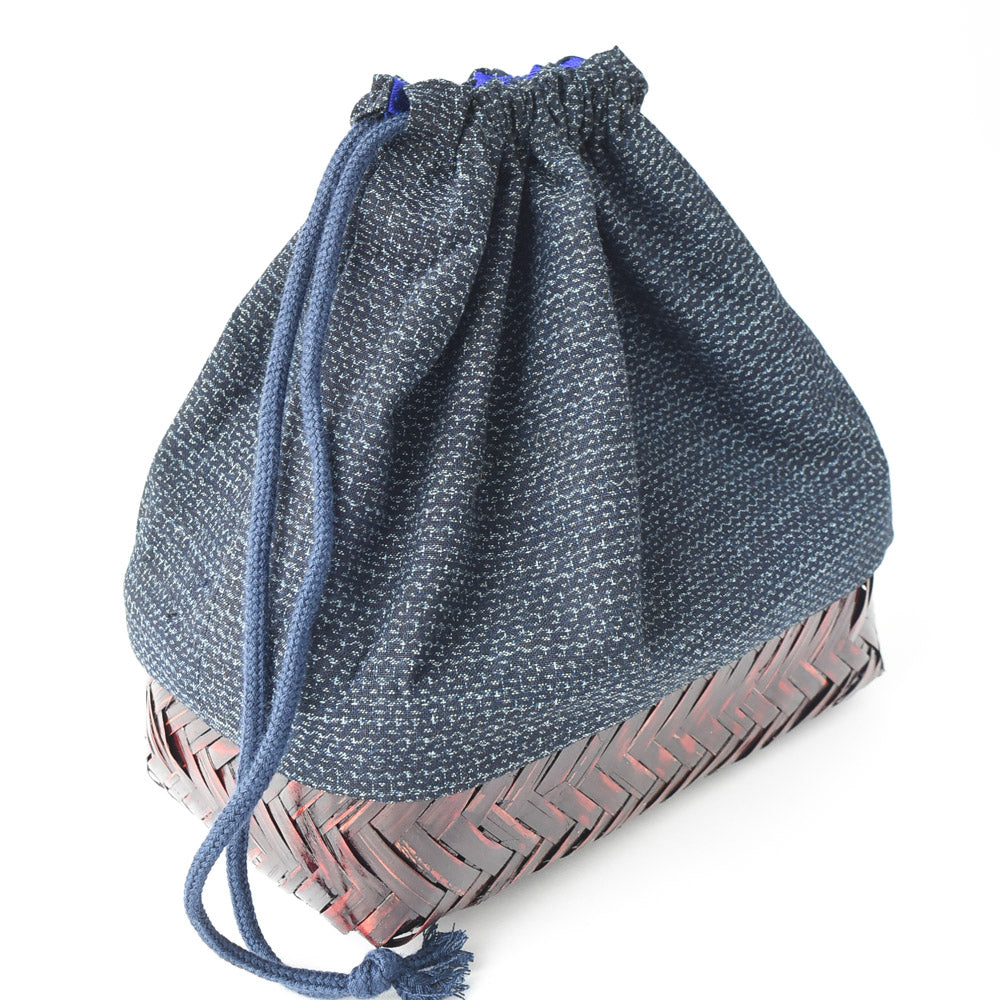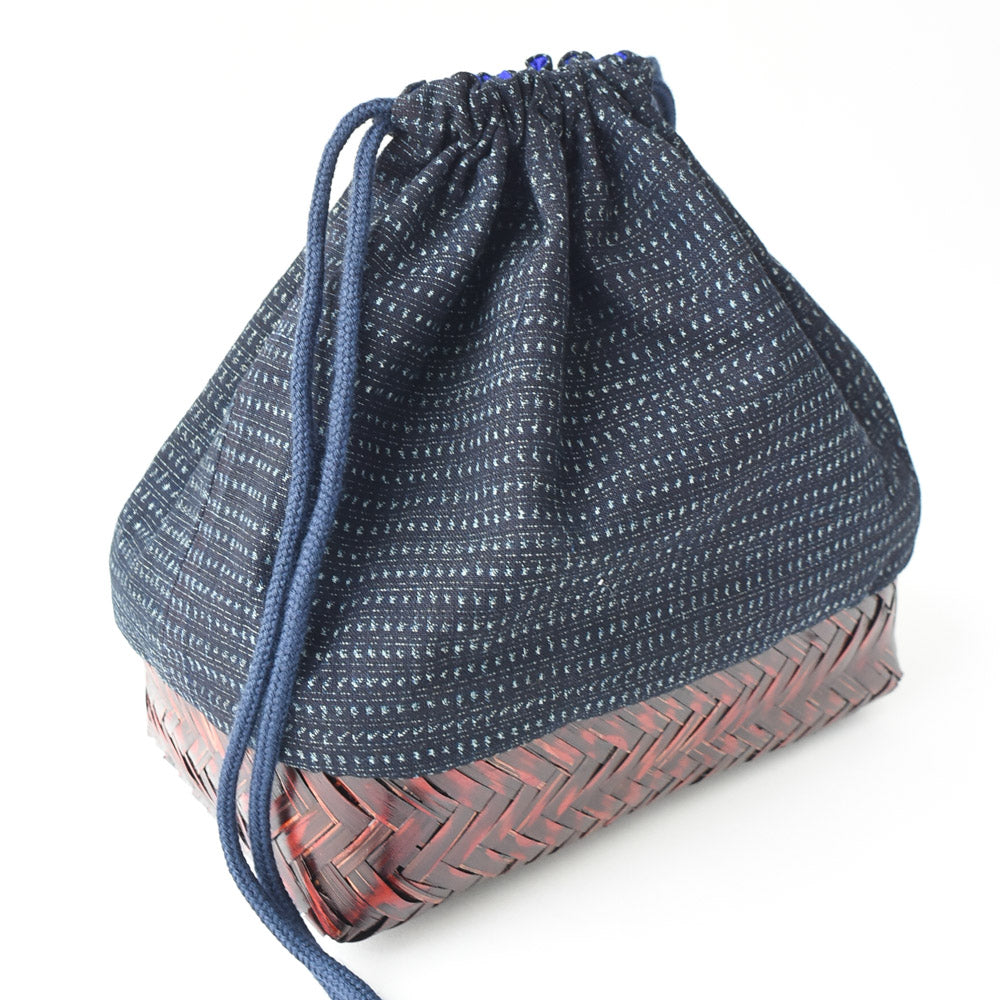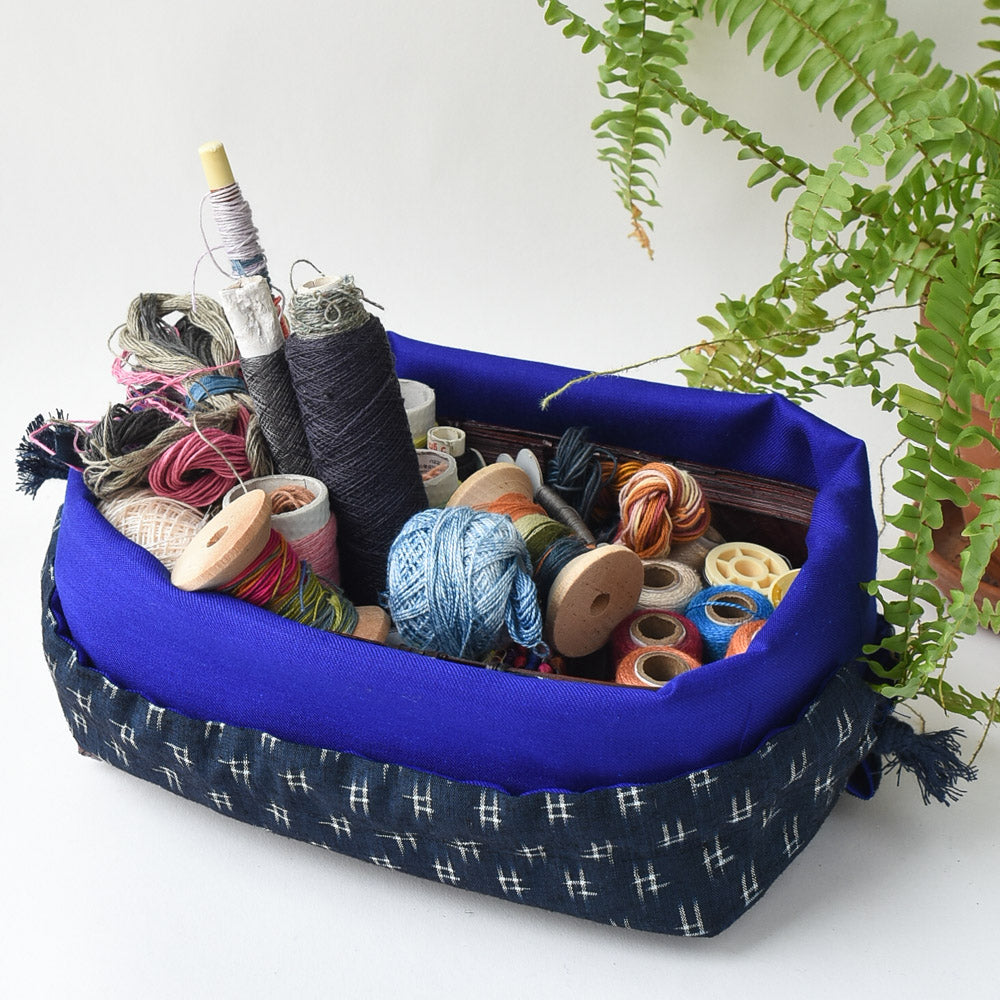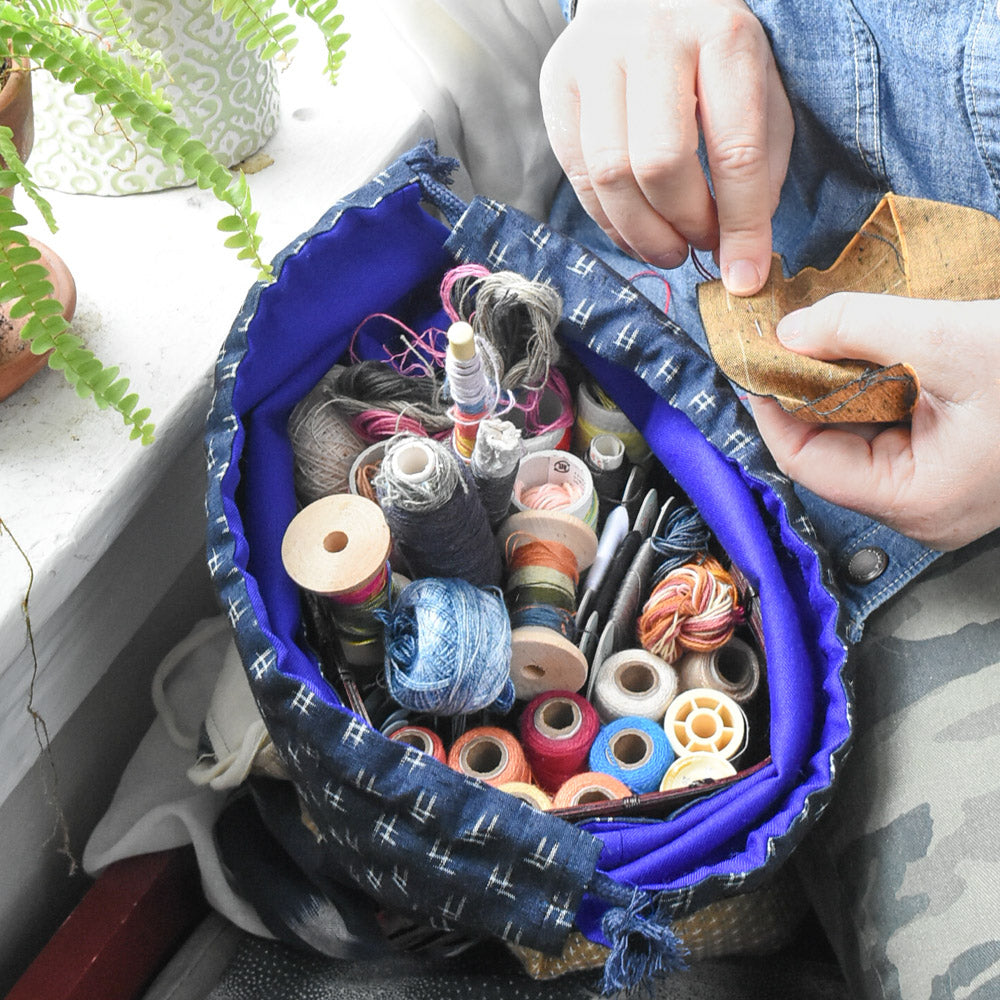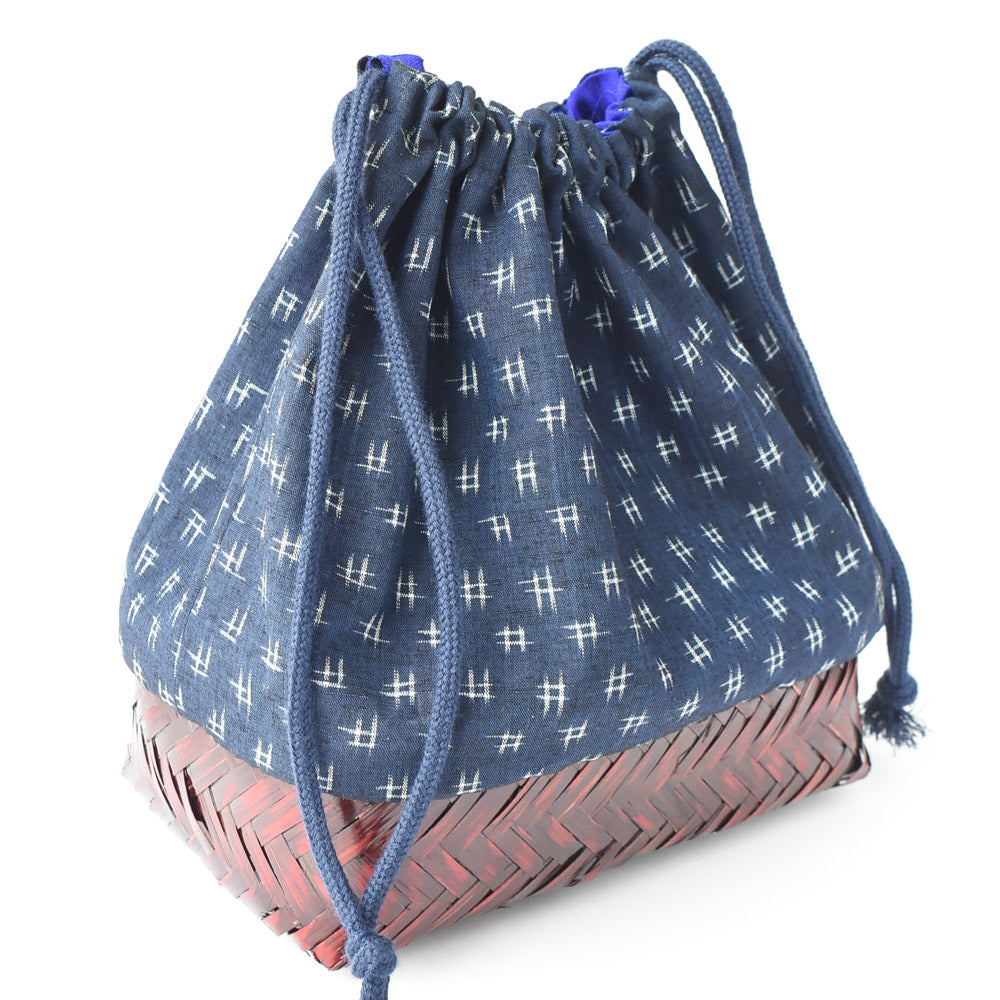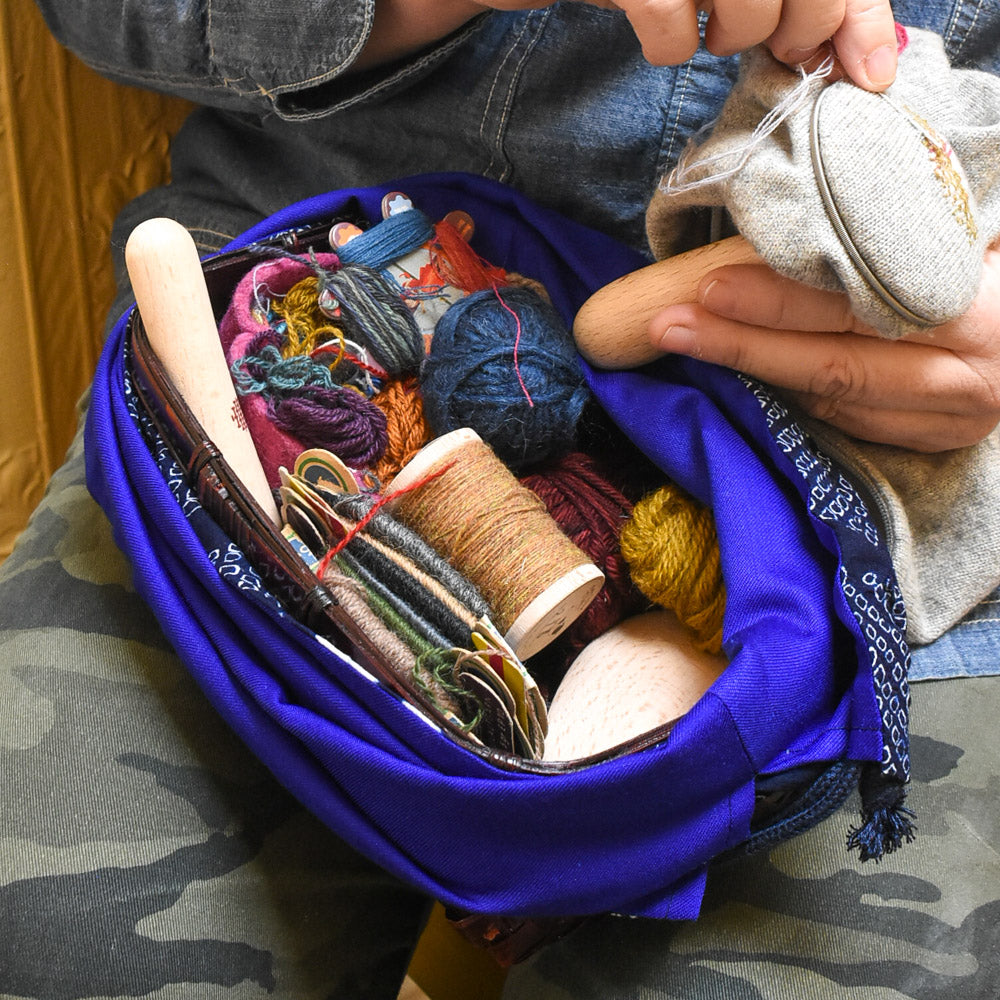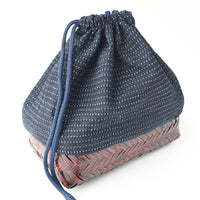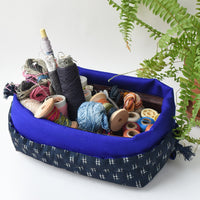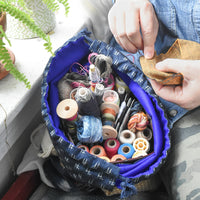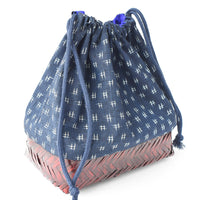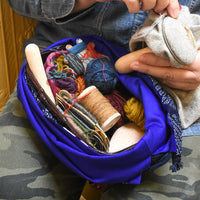 Kinchaku Basket Bag, Kasuri
A rigid basket base and a soft fabric upper compliment one another to make this super-useful bag. 
Use as a project bag, for thread storage, to hold darning supplies, or as a unique handbag. 
The bamboo basket is from a traditional manufacturer in Japan. These are among the last ones available. 
The bag is made from repurposed vintage wool kimono.
That pattern on the fabric is kasuri. To make kasuri textiles, the threads are dyed in precise patterns using a dropper, then woven into cloth to form the tiny check patterns. It's a specialized, labor-intensive process so we are thrilled to be able to give these wool kimonos new life!
The bag is made of wool, the lining and drawstring are rayon, and the basket is bamboo.
Dimensions: 8"w x 5"d x 9"h
Made in Japan