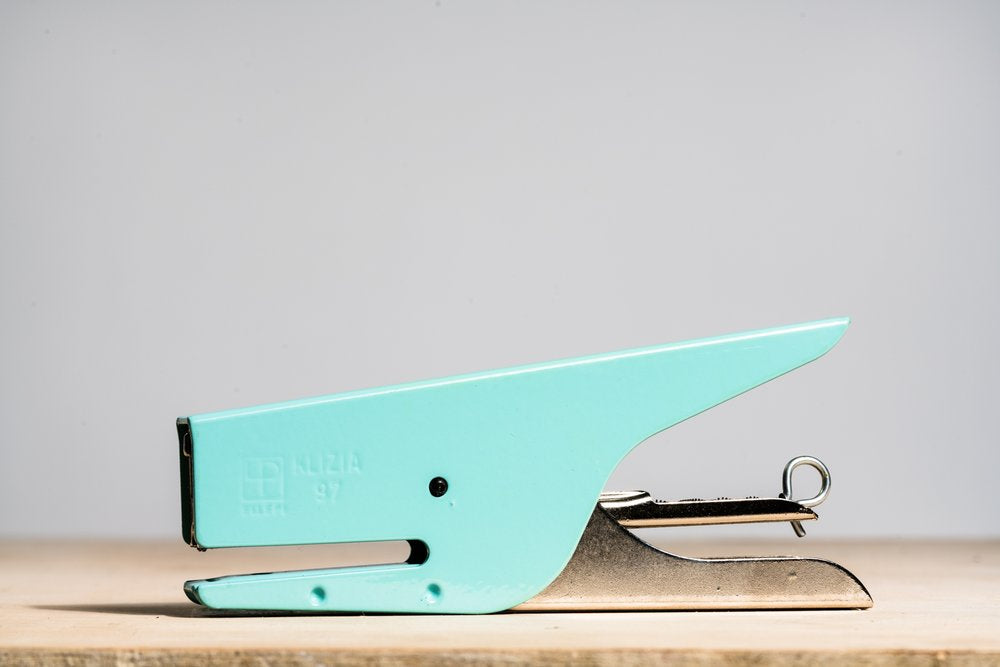 Klizia 97 Stapler, Mint Green
Mint Green
It is a perfect blend of elegance, fun, and craftsmanship. It has retro charm and a personality to go with it -- a superb example of mid-century modern style. 
Originally introduced in 1984, the Ellepi Klizia Stapler has become an all time favorite. These staplers have been produced by a small 4-person factory in the town of Cologno Monzese, Italy.
It is a sleek mid-size handheld stapler that is easy and fun to use. It looks great on a desk and small enough to go into a pocket of your travel bag or briefcase.
The paint is powder coated and covers the all steel stapler that is hand assembled with care. The staple itself is extra small and take up to 16 pages. It comes with 1000 staples.
Dimensions: 6.25" x 2.75" x .75"
Made in Italy