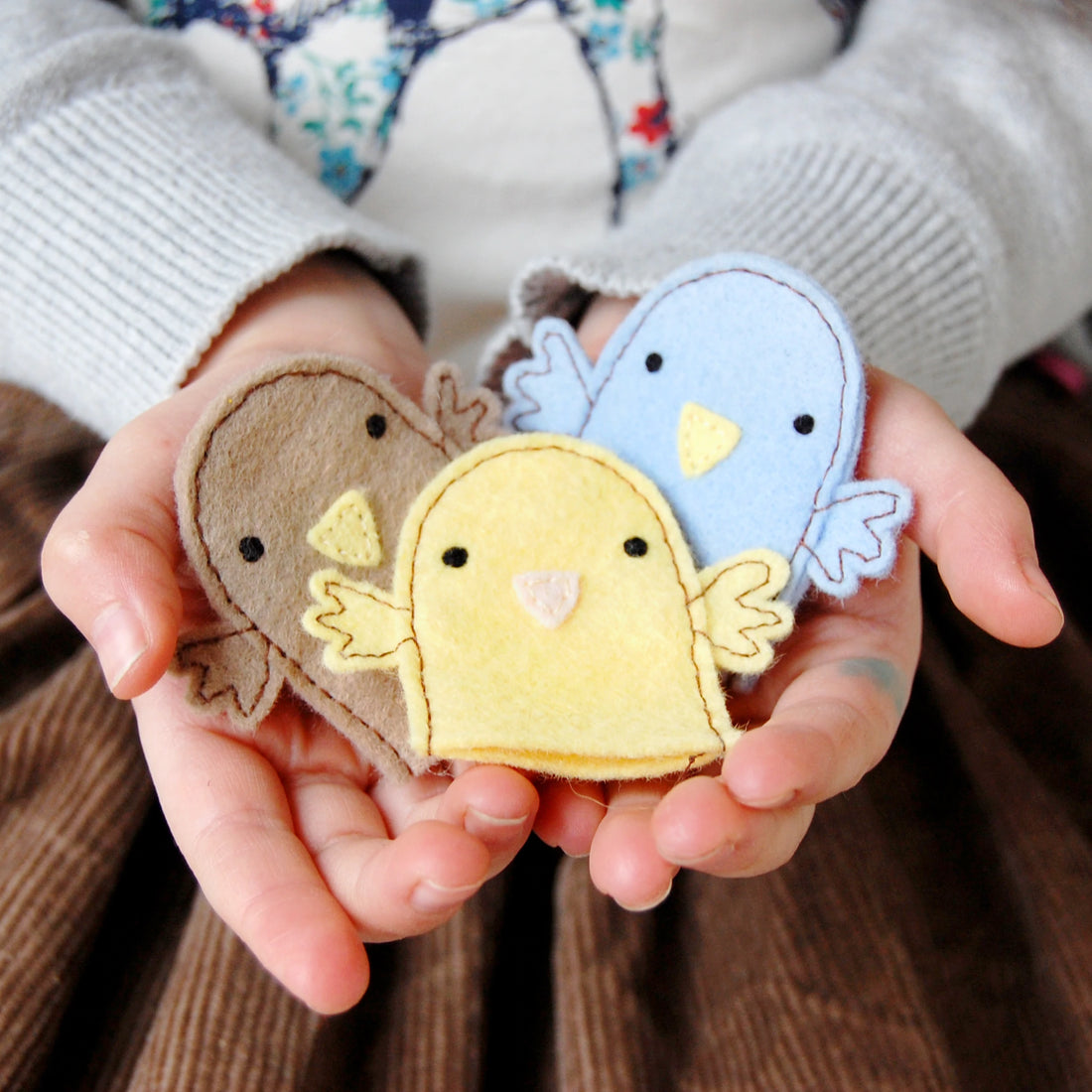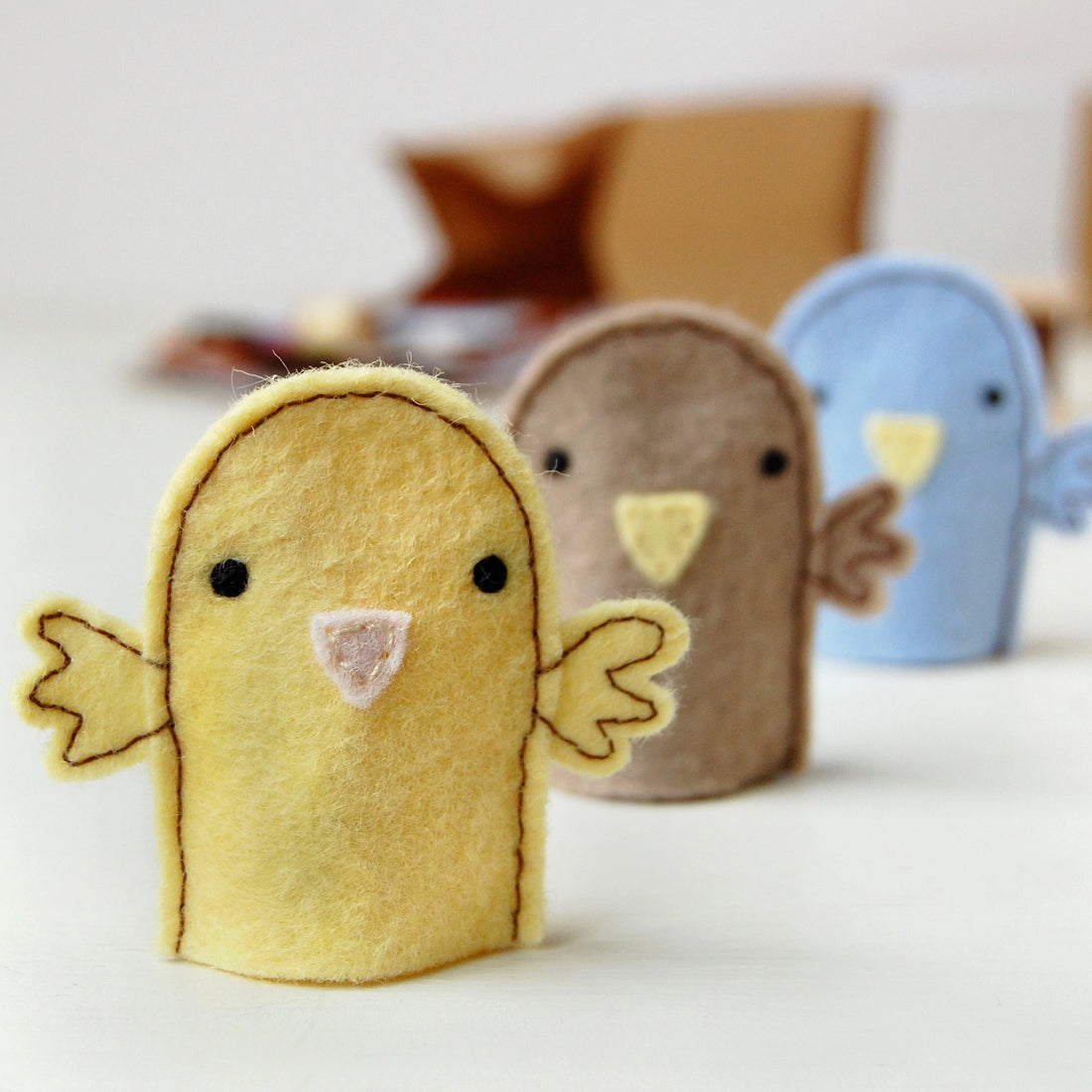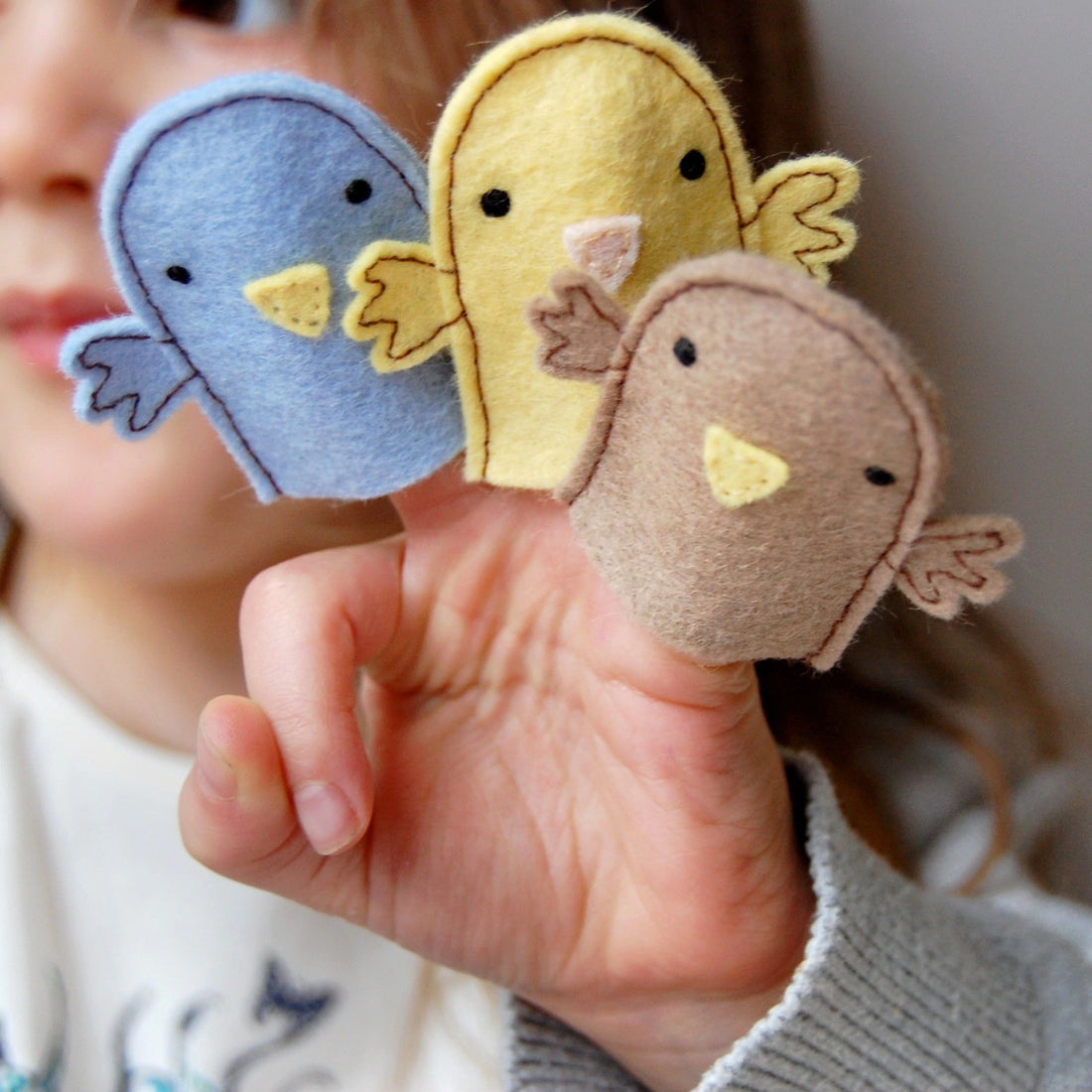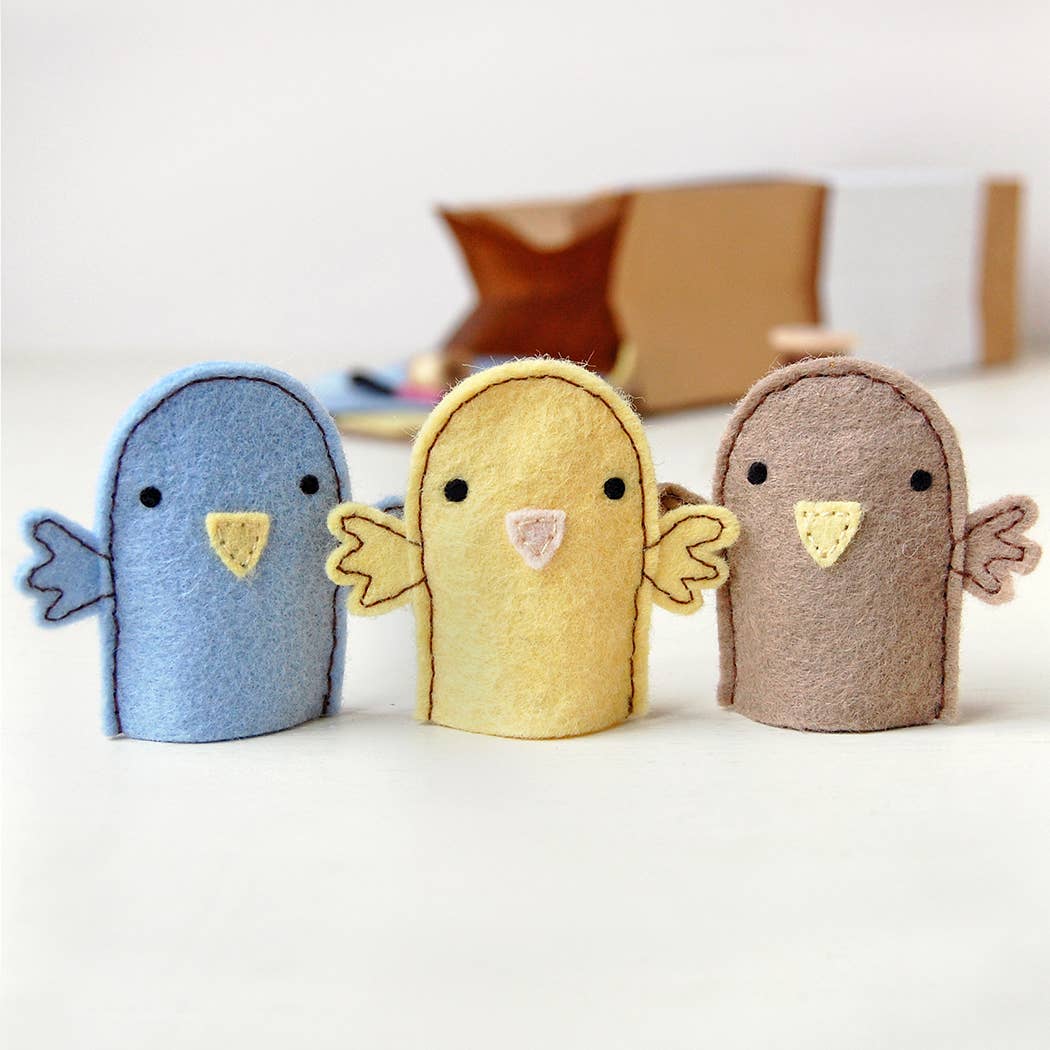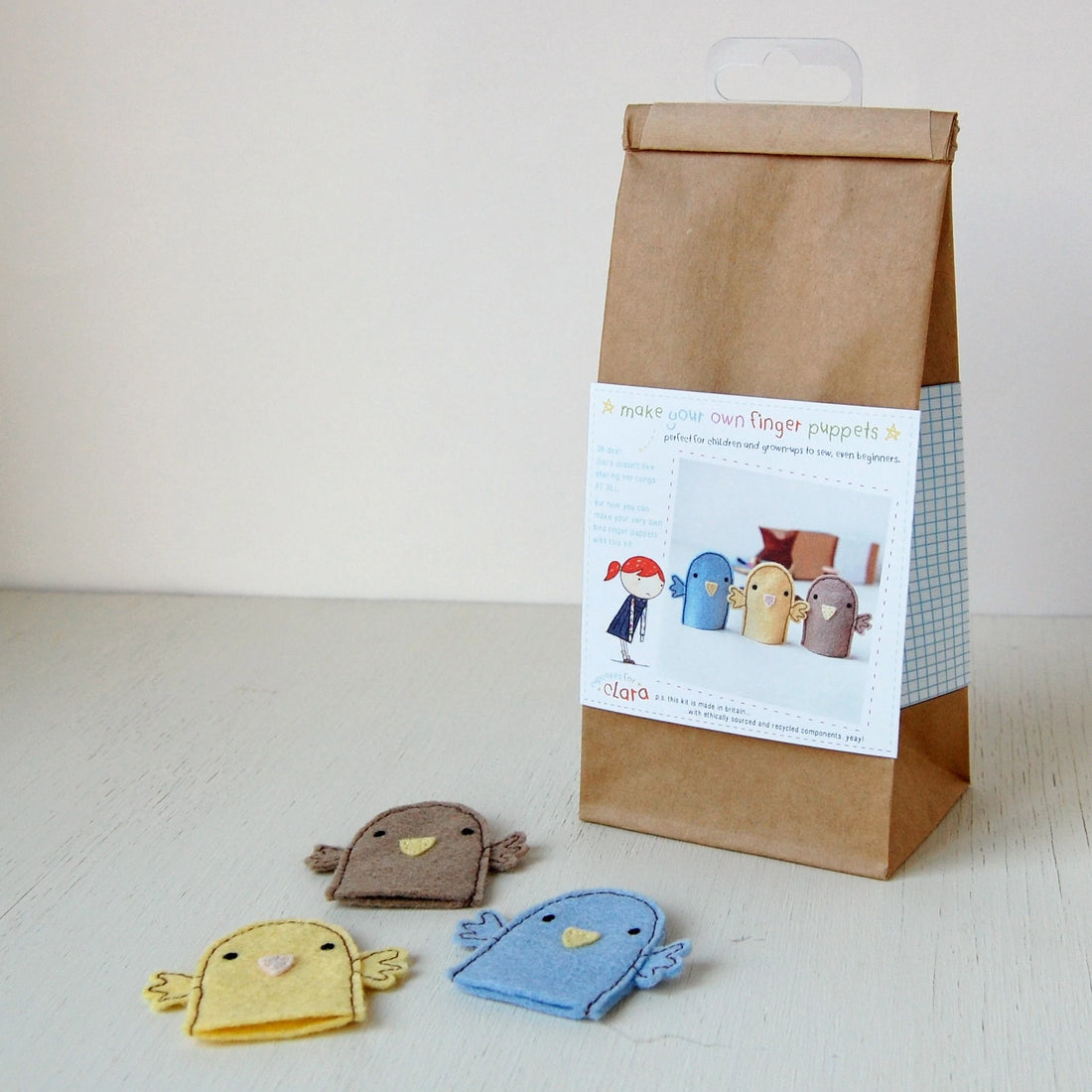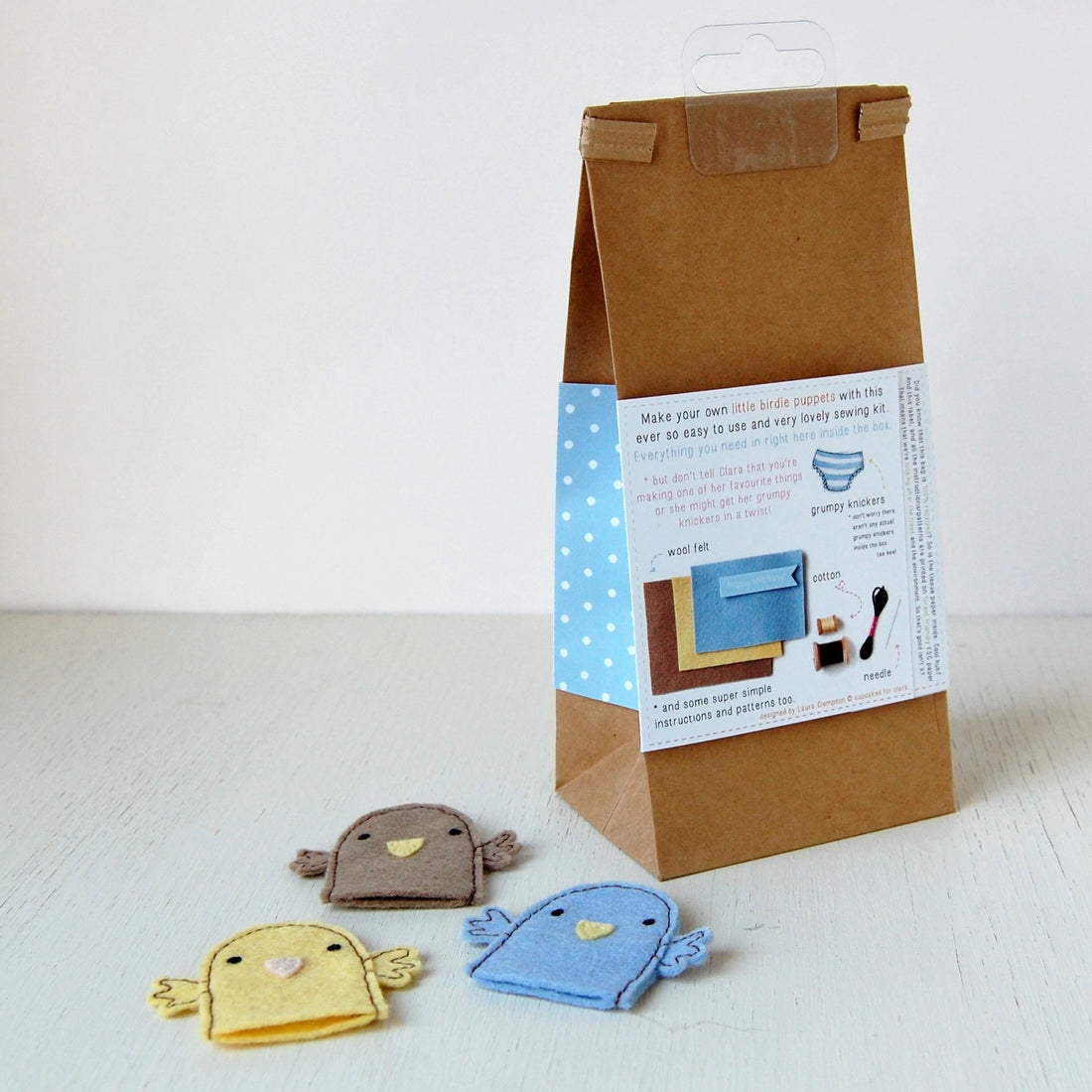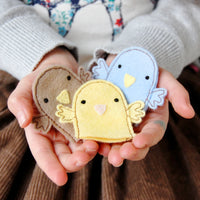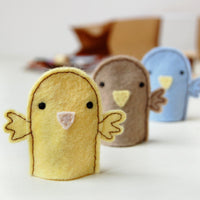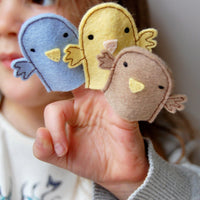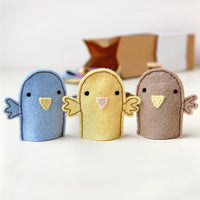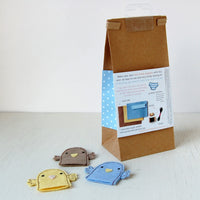 Make Your Own Bird Finger Puppets Craft Kit
Make your own trio of chirping little bird finger puppets with this complete mini craft kit. It's the perfect sewing kit for children and beginners as it uses only basic stitches and wool felt which does not fray.
The kit contains everything your need to make three bird finger puppets, even a needle. The only thing you'll have to provide is a pair of scissors.
Contains small parts. Suitable for children over the age of 7. Should be used under the direct supervision of an adult.
Includes: Luxurious wool felt, cotton on tiny spools, embroidery thread, a needle, pattern, and instructions. All of the components are ethically sourced in Britain. Recycled supplies are used where possible.
Dimensions: The box size is 5.5" x 3.5" x 1" (14cm x 9cm x 2.5cm). The finished finger puppets are approximately 2" x 2.25" (5cm x 6cm).