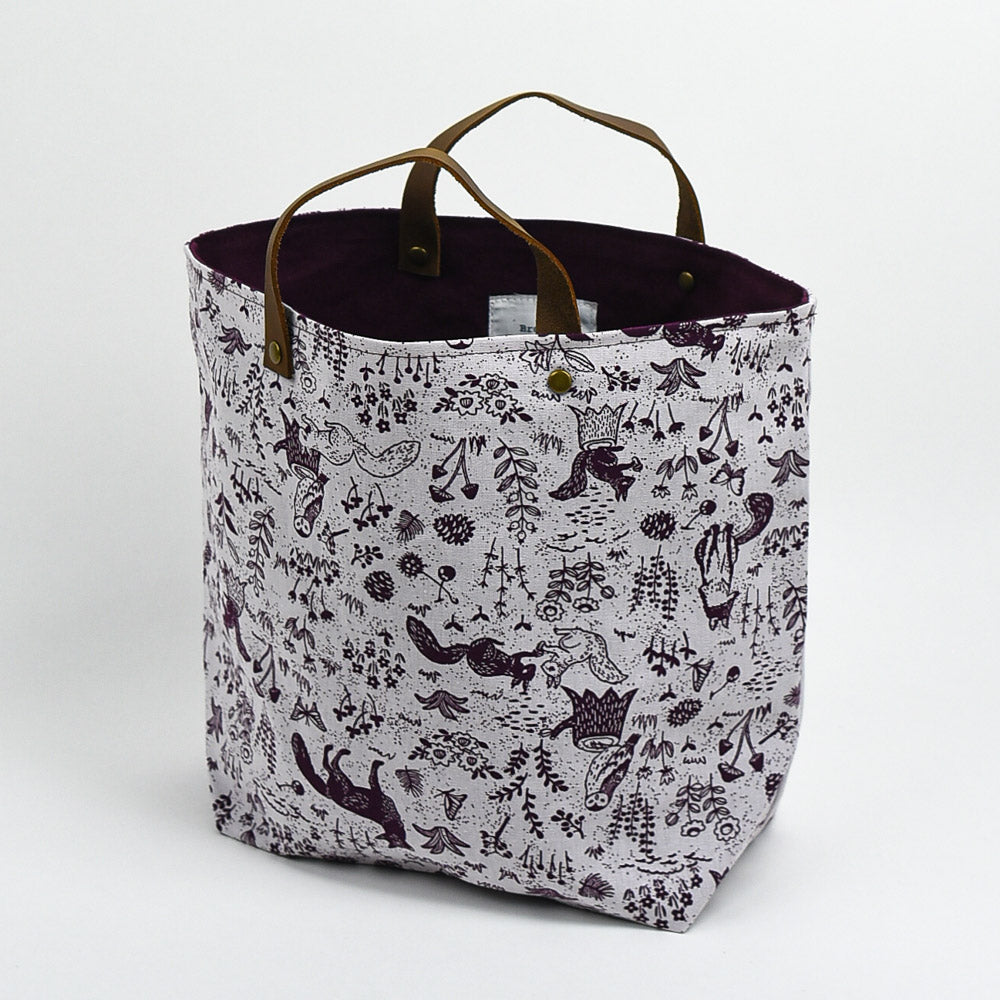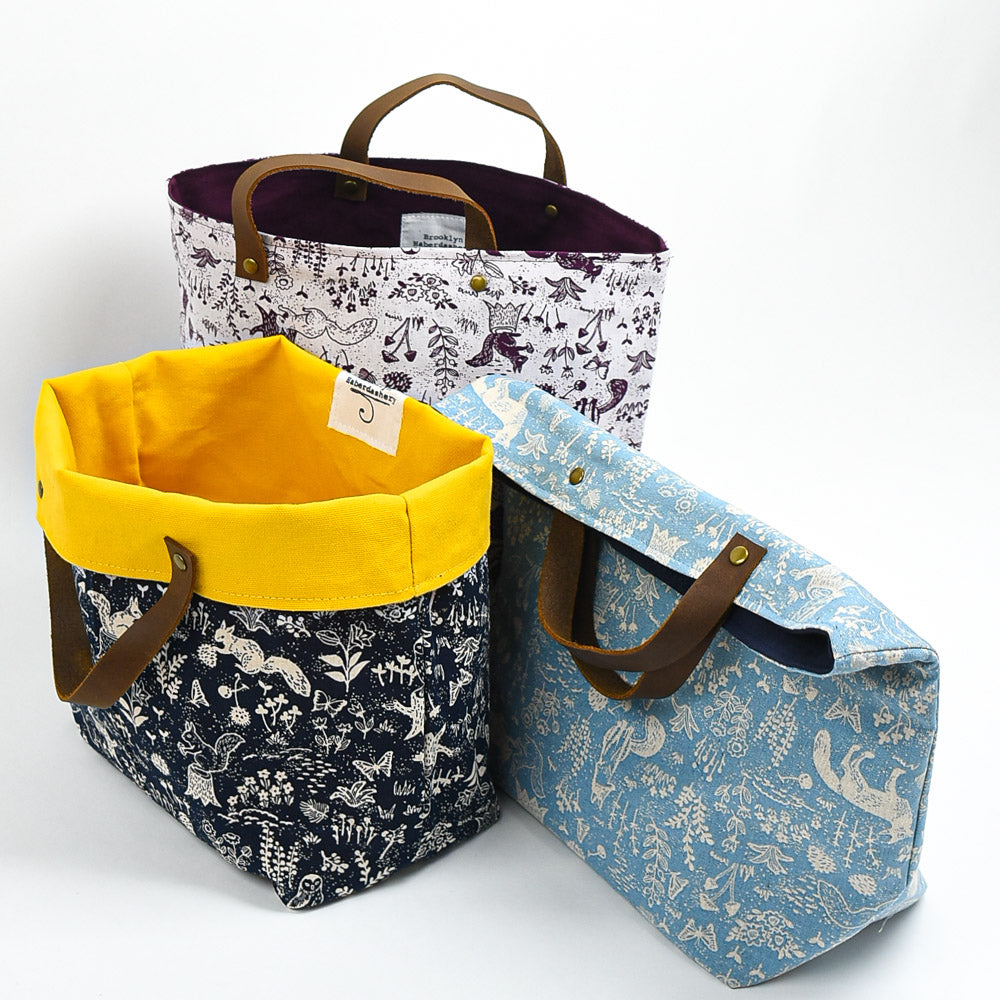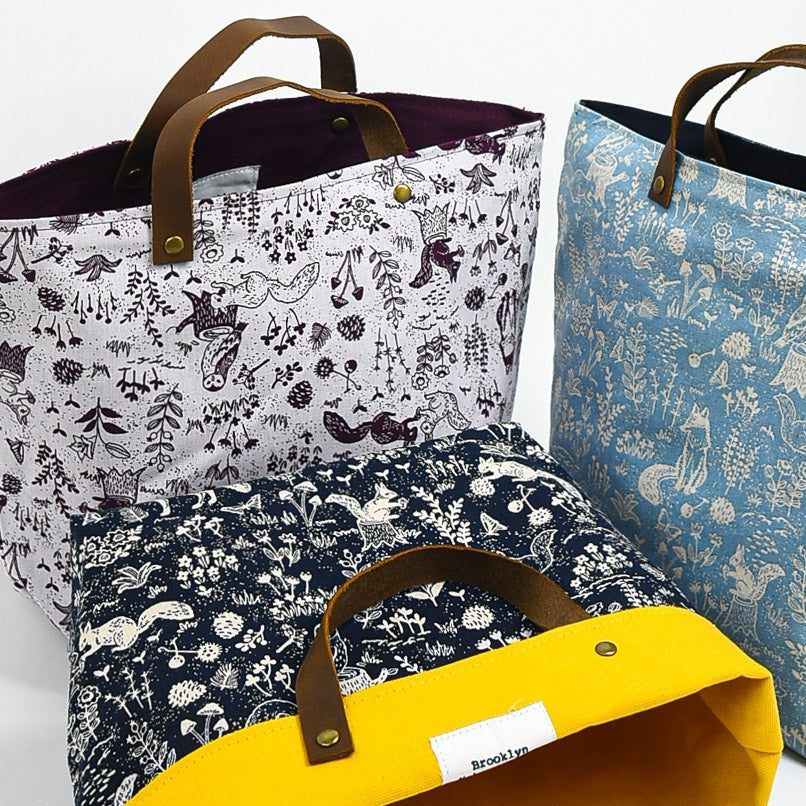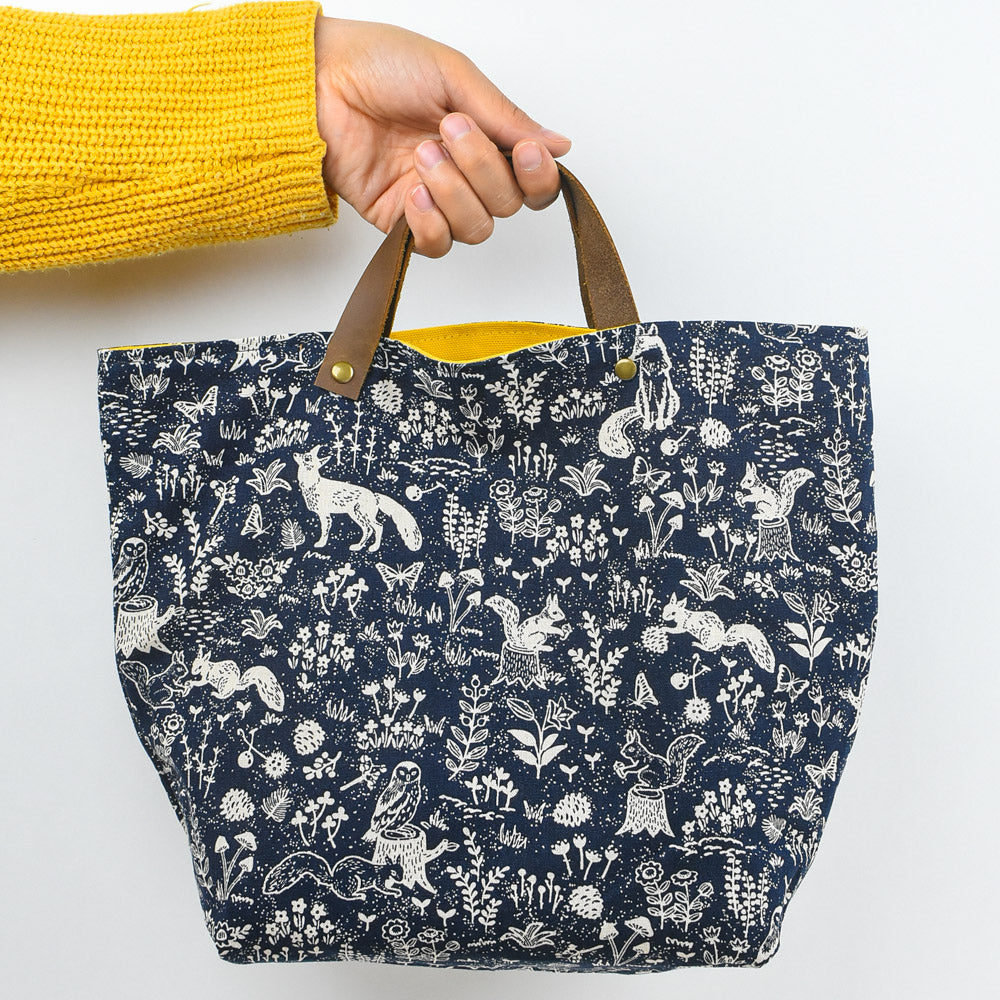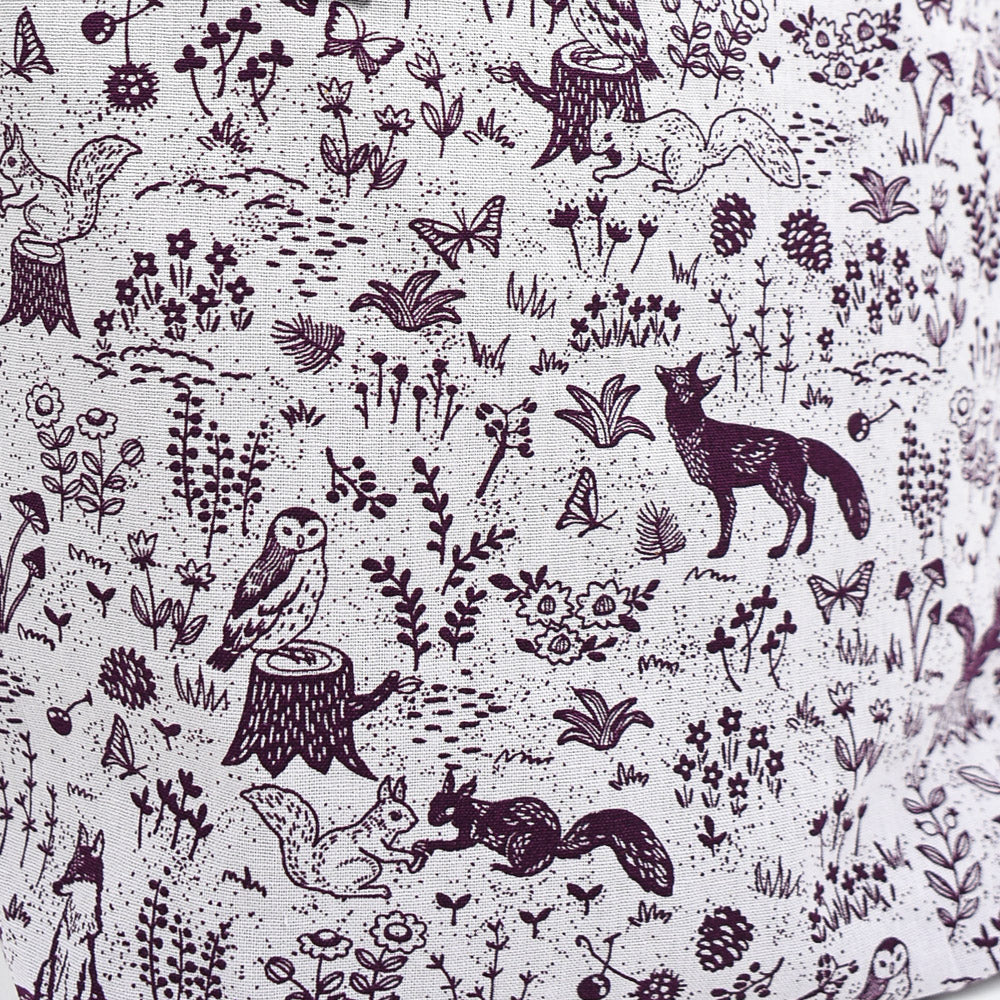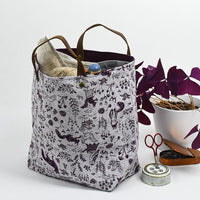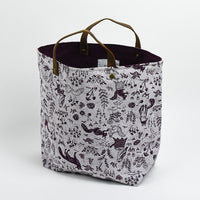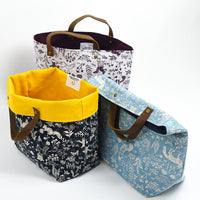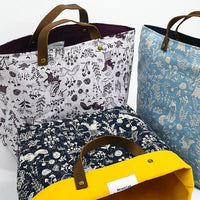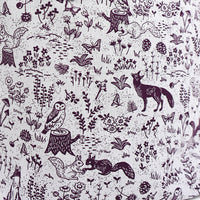 Mathilde Bin Tote, Woodland oxalis
Woodland oxalis
Meet Mathilde -- the perfect project bag because it's a bin and a tote! Turn down the top and you have a stand-up bucket. Unfolded, it totes your knitting project, reusable bags to go to the market, or your essentials for running errands. And, It's fully reversible.
Materials: Japanese linen/cotton, cotton canvas, leather handle
Dimensions: 9" x 13.5" with a drop of 4" for the handle
Made in our Brooklyn Haberdashery studio.