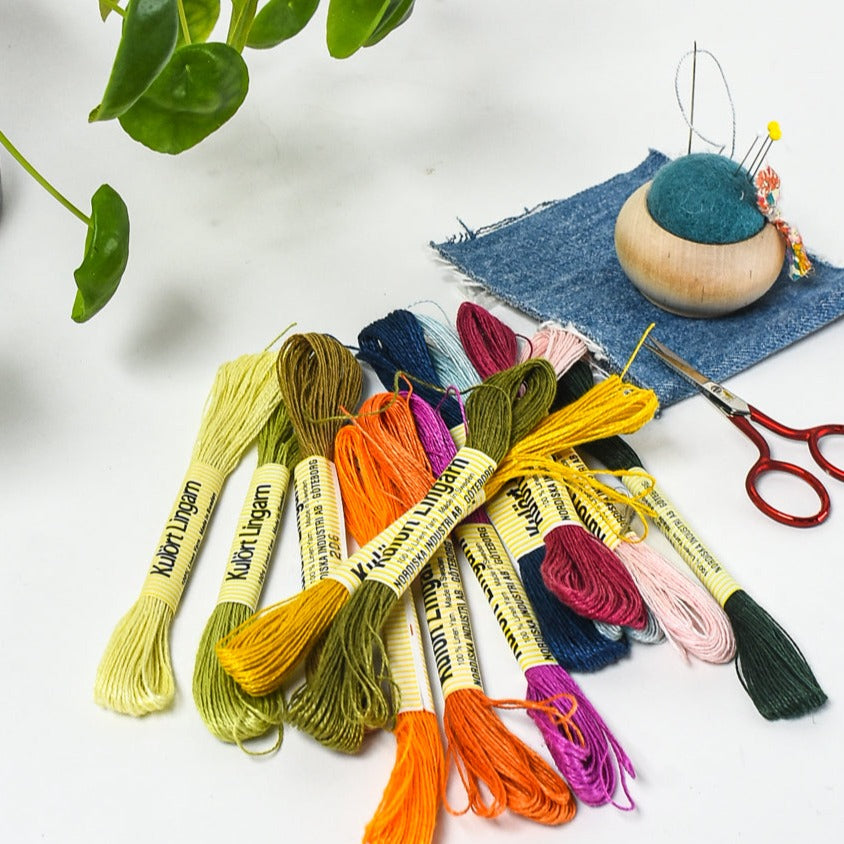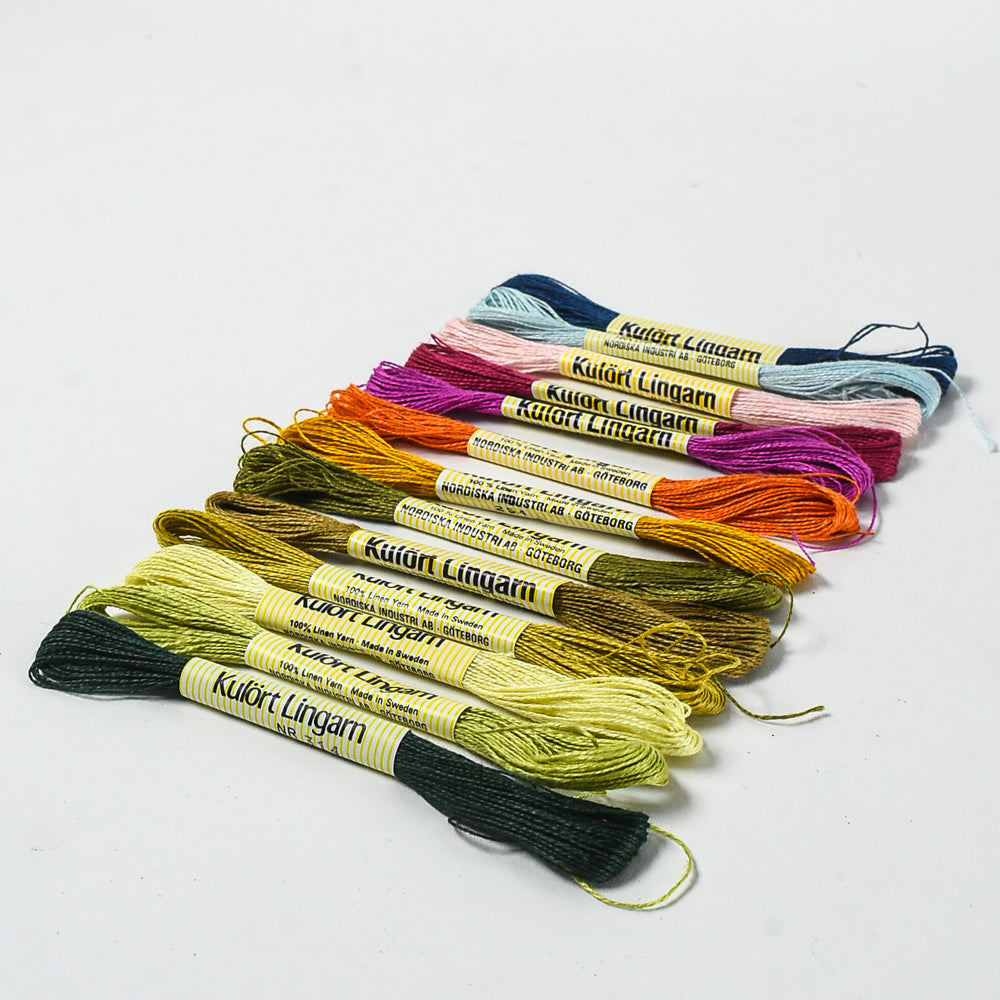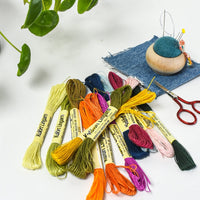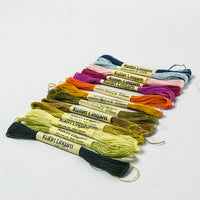 Nordiska Linen Thread Collection, Autumn harvest
Old stock linen thread from Sweden!! The thread is from the 1940's to 1960's, but it looks like it was spun just yesterday.
The thread is soft and smooth, the colors are vivid, and it is in perfect condition. This is Anthony's go-to for hand sewing leather thimbles, journal covers and scissor sheaths.
Kulört Lingarn 16/2. Two strands twisted. Available in bundles of 13 skeins.
Autumn Harvest colors are: 316, 332, 217, 290, 263, 304, 276, 303, 322, 206, 328, 327, and 314.
Made in Sweden