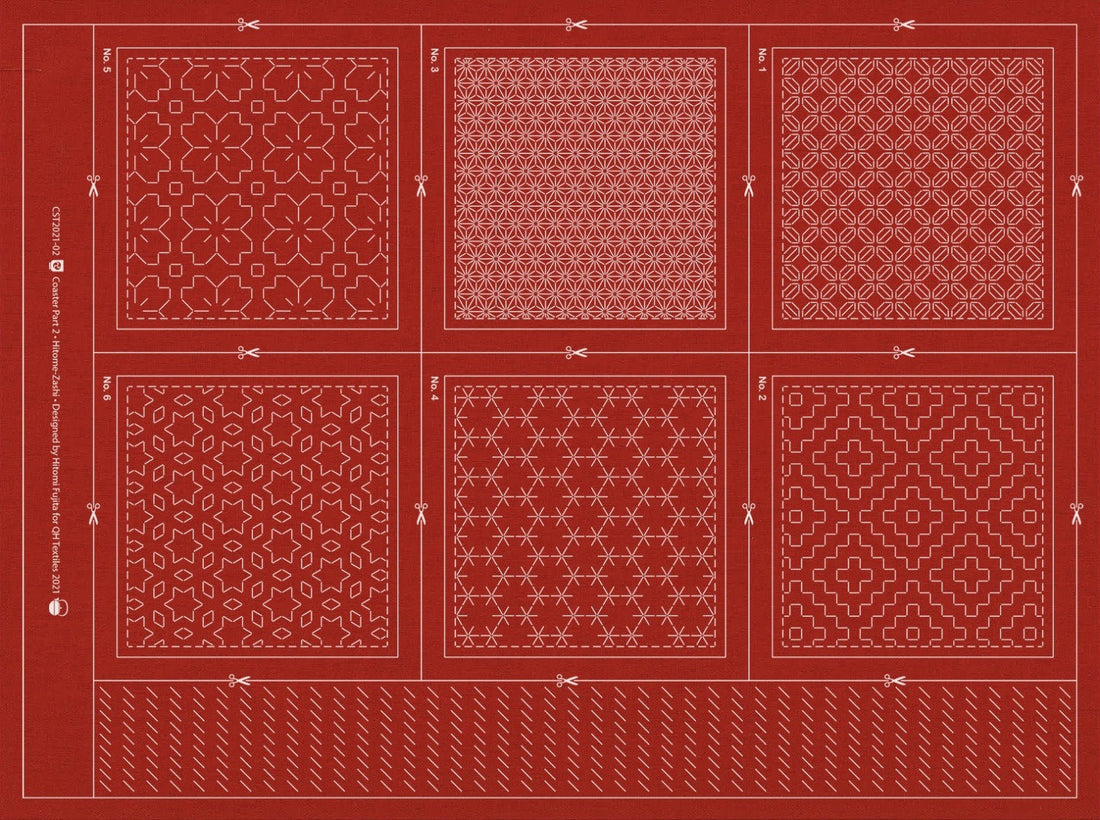 Sashiko Mini-Panels for Table Runner or Coasters
Originally designed as coasters, they can also be used to make a wall hanging or table runner. Sashing and or borders can be added to make your own unique project. Also the pieces can be used to patch up jeans or jacket. Use your own imagination to make other projects. English instructions included.


Made of 85% Cotton / 15% Linen

Dimensions of panel: 13.75" x 18.5"
Finished size of individual block 4.75" x 4.75"