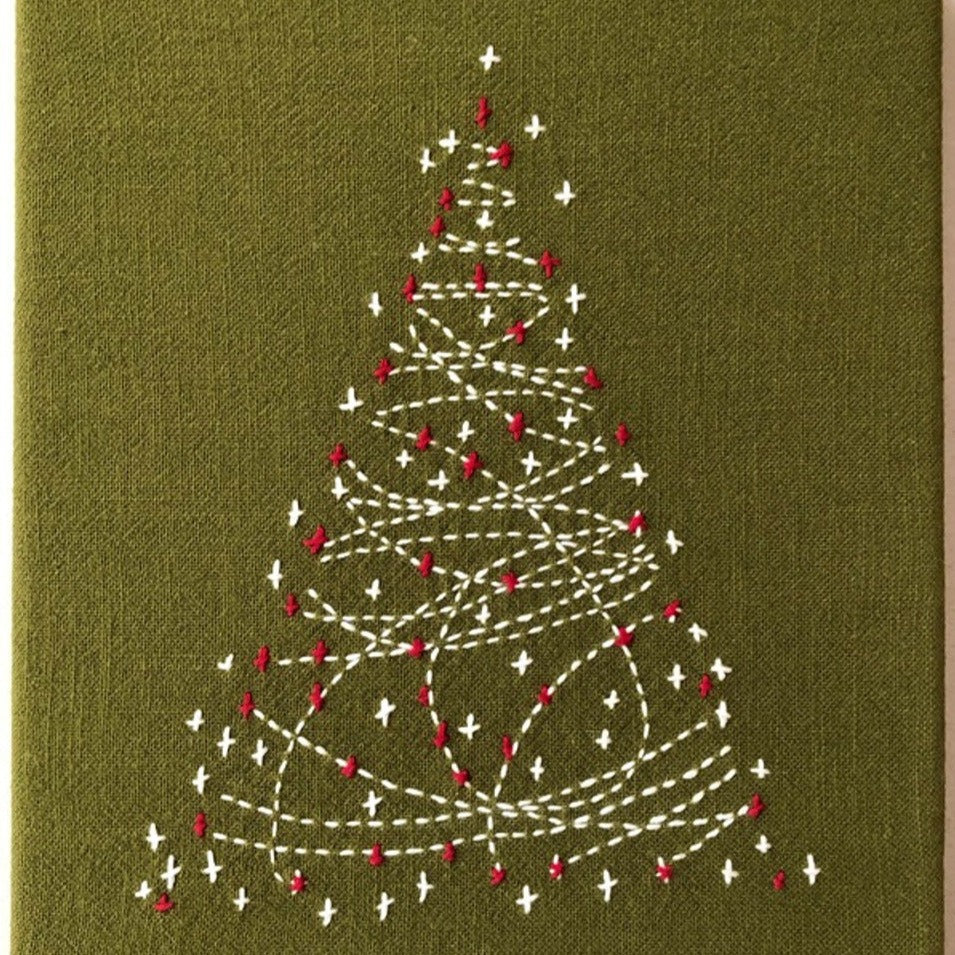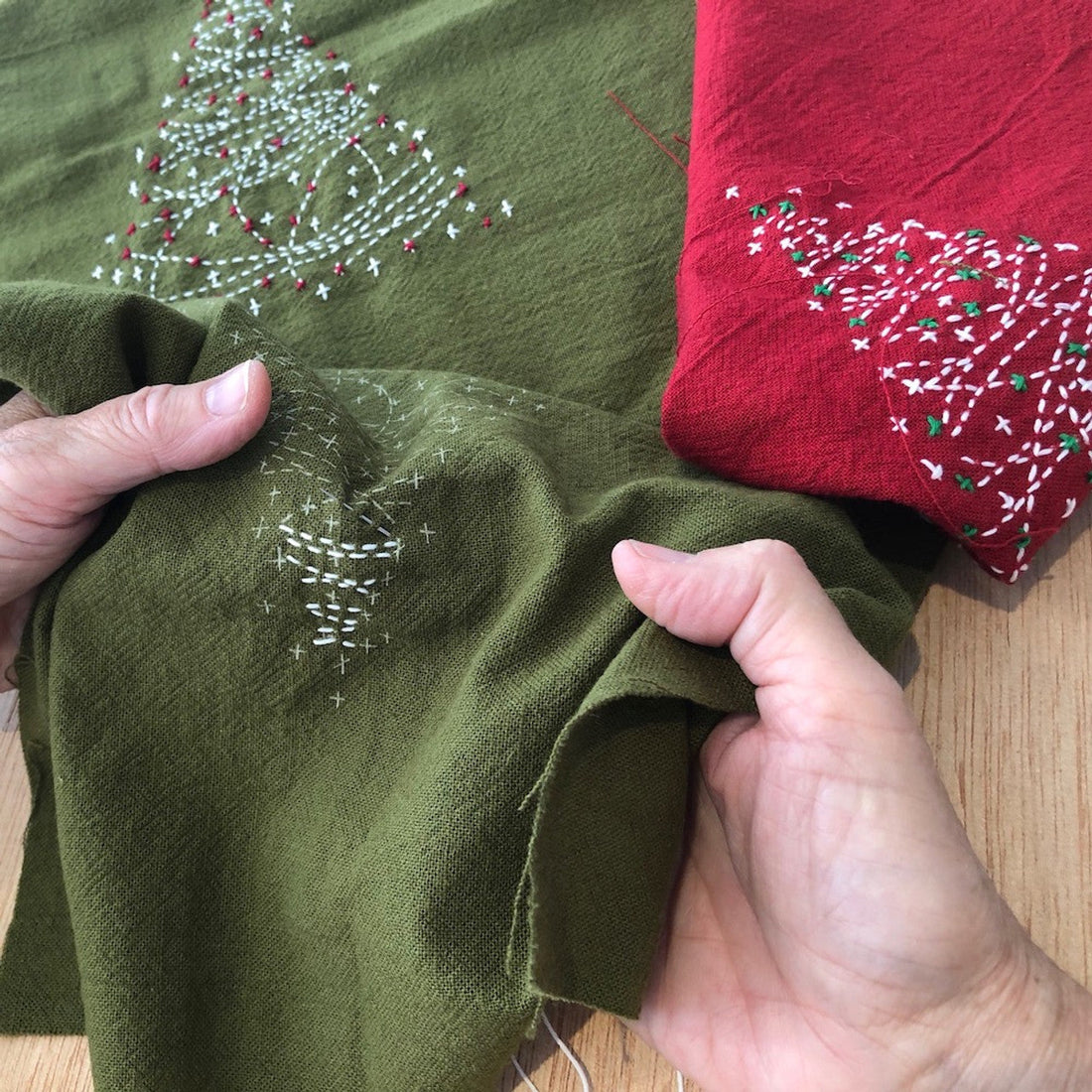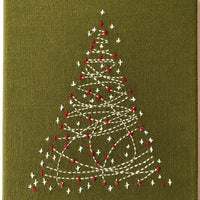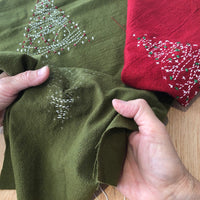 Christmas Tree Sashiko Panel Kit, Green
Green
Such charming festivity for your space...a twinkling Sashiko Christmas Tree!
This kit includes the supplies you'll need to stitch this gorgeous tree. 
Printed on Azumino-Momen fabric that is piece-dyed in the Azumino district of Japan. This is a simple project, just follow the stenciled lines, your sashiko stitches will define the design.
Momen means cotton, hence the name Azumino-Momen. Before it is placed in a small pot for dying, this fabric goes through a process to create a natural wrinkle finish. This gives the fabric a distinctive feel which stays in the fabric even after washing. 

Approx: 11-3/4" x 13" (30cm x 33cm) 
100% cotton