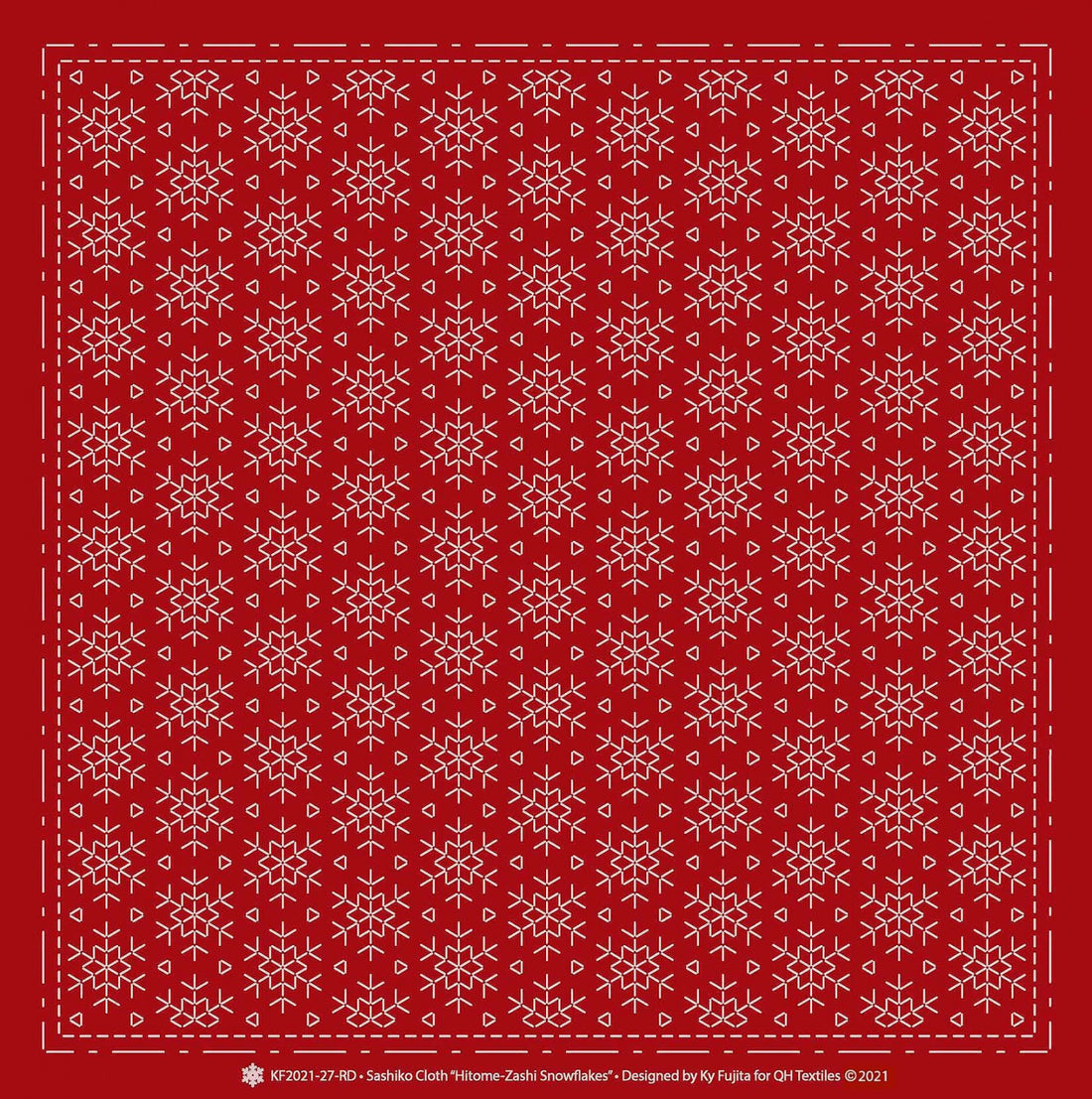 Snowflake Sashiko Cloth, Red
Beautiful snowflake sashiko design. 
Use it for wrapping a gift, adorning a table, or wearing as a festive bandana. Don't think of this solely as a holiday decoration. It would look fantastic as part of a jacket panel to wear all season.
The cloth is hand printed with water-soluble ink. The package contains only the cloth; just choose some thread to get started!
Suggested threads that would pair well with this cloth:
Daruma Sashiko Thread -- 201 Bright White or 202 Ecru

Hidamari Sashiko Thread  -- 201 Strawberry Milk. This thread will have a 

lower contrast and will better disguise imperfect stitches.
100% Cotton 
Finished size 12" x 12"

Full English instructions
Made in Japan