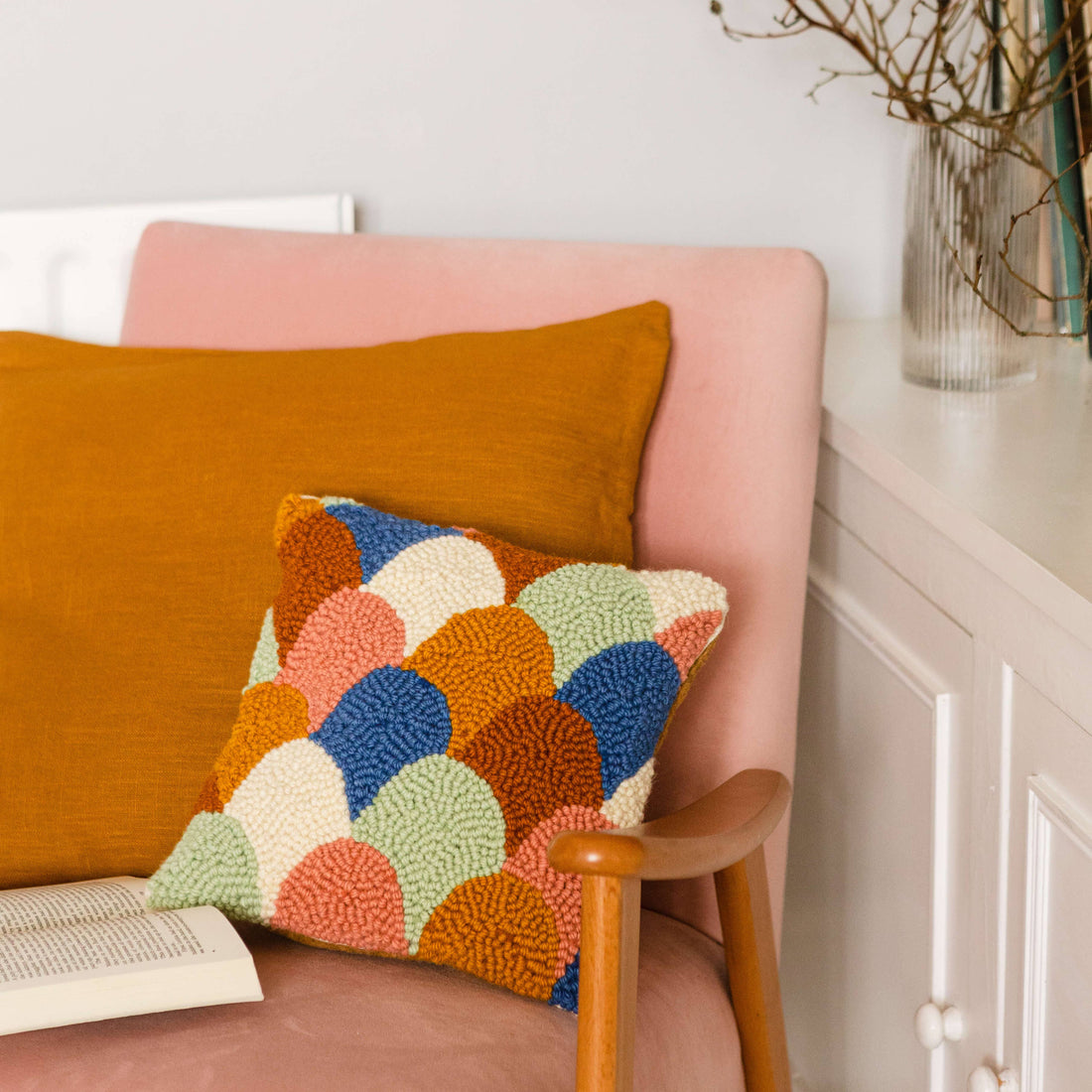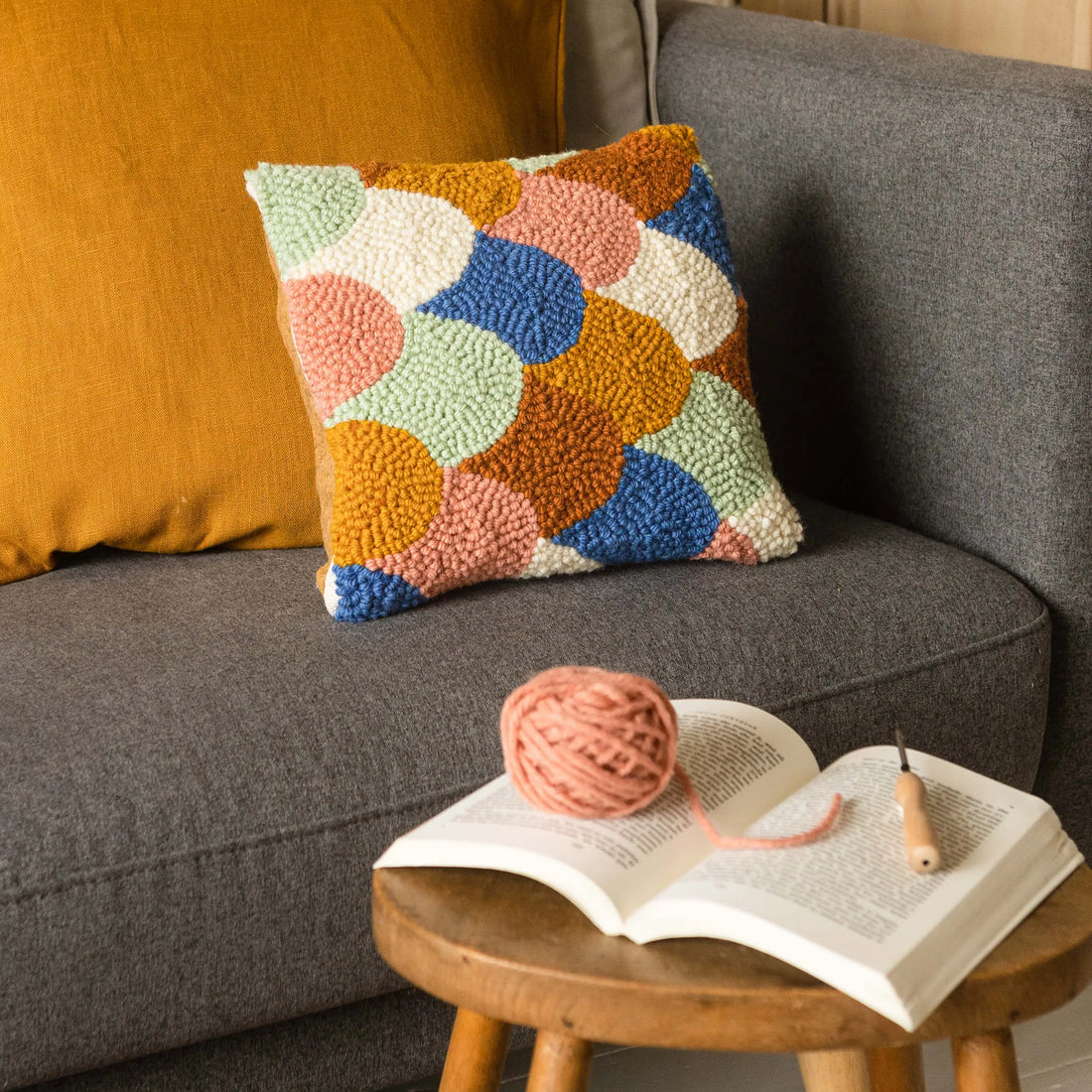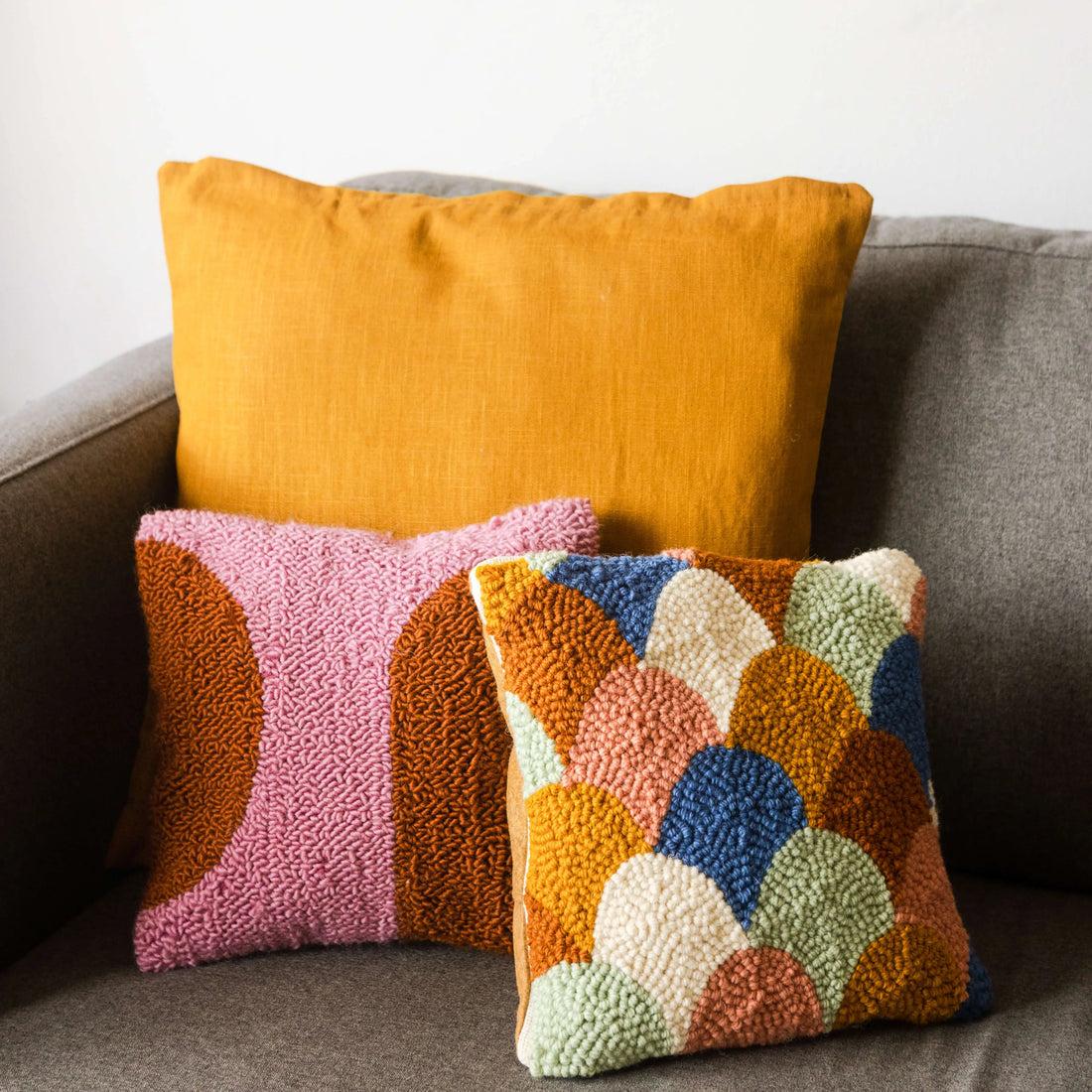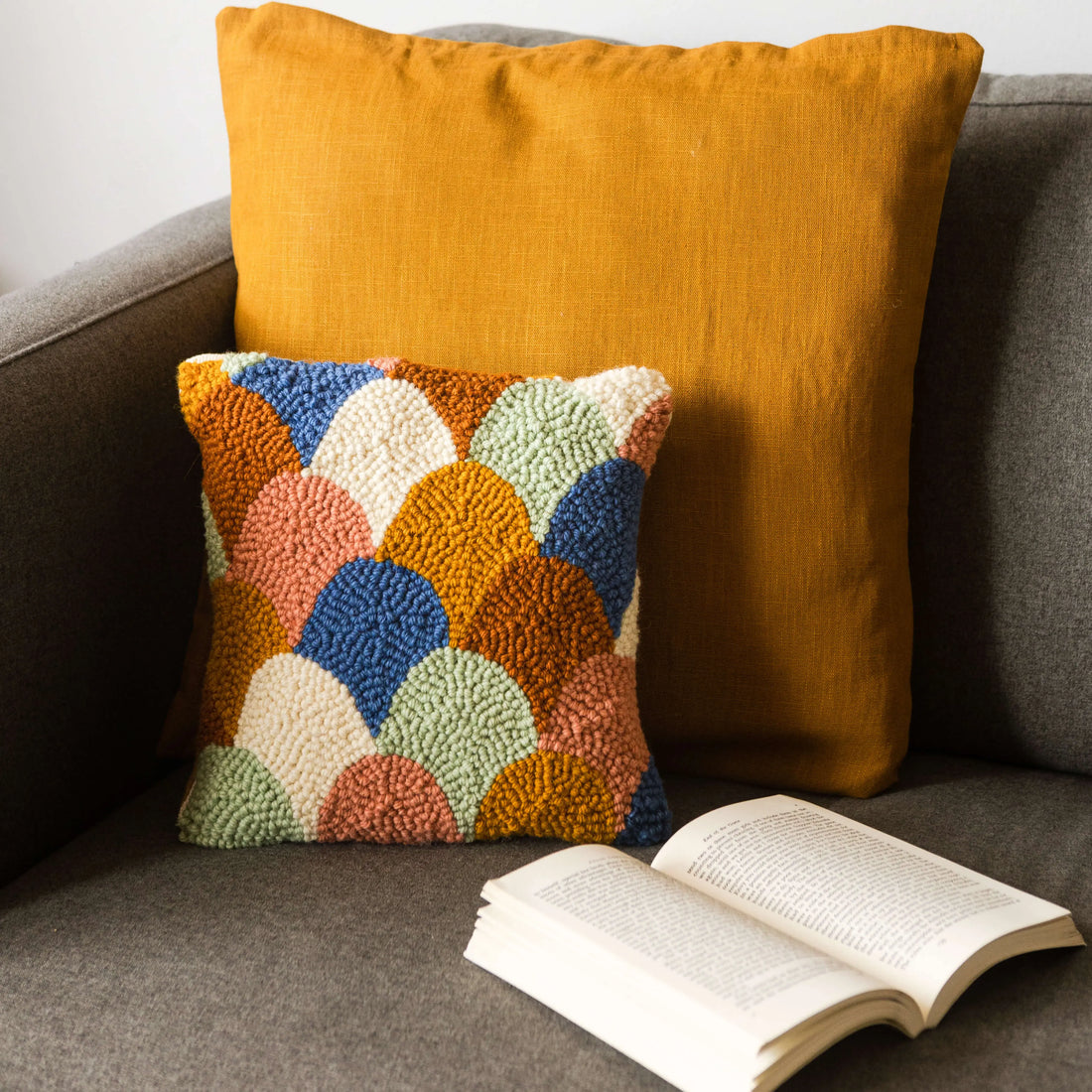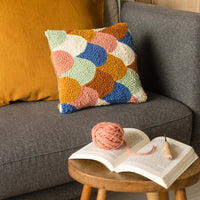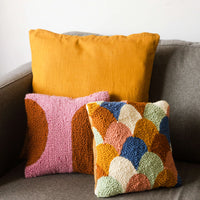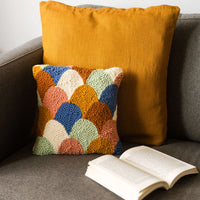 Scallop punch needle cushion kit | Modern DIY craft kit
Good design never gets old! This Scallop cushion combines a simple pattern with a playful 70's palette. 
Whole Punching welcomes beginners, experts, and everyone in between to embrace a slower-paced, sustainable lifestyle through contemporary craft.
Included in the kit:
16" wooden frame
Lavor 5.5 mm punch needle set
Linen punch needle fabric
100% rug wool
Printed template and instructions
You will need:
Scissors
Marker pen or pencil
Drawing pins or staples
Backing fabric
Cushion insert
Sewing machine or needle and thread
Presented in a beautiful, custom-printed, recyclable box making the kit send-ready for your lucky recipient.