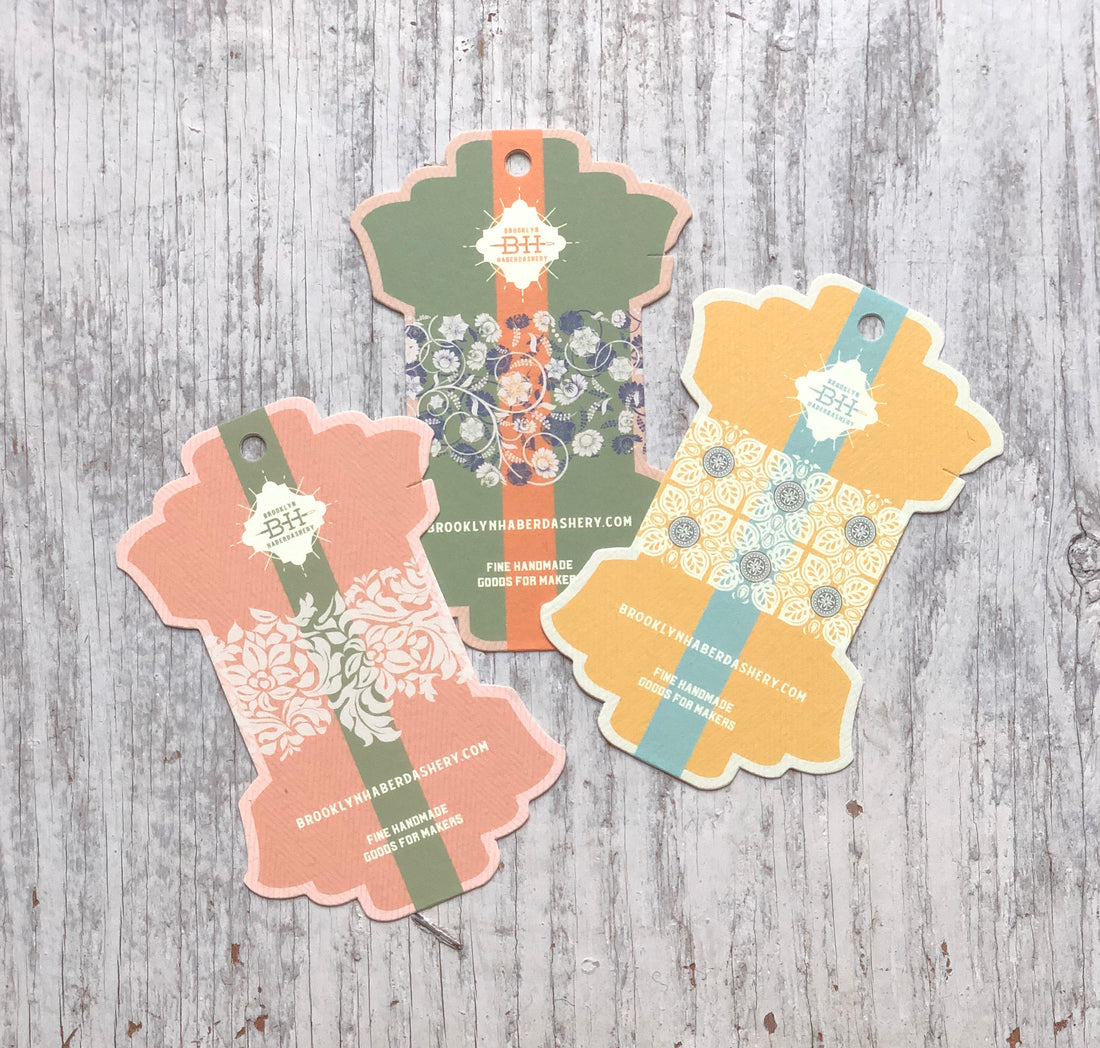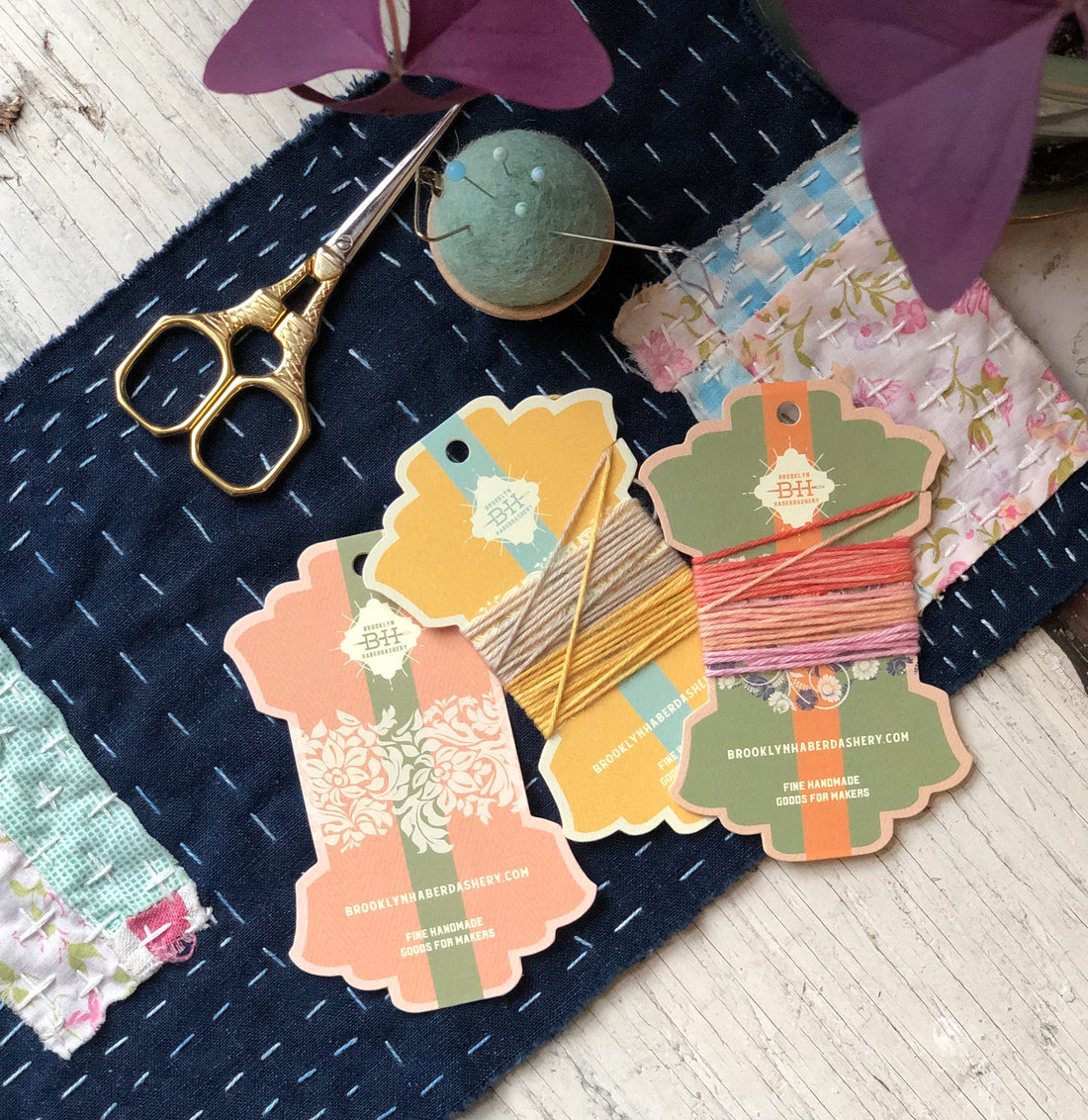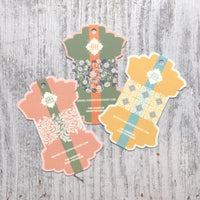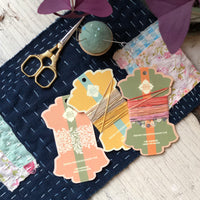 Organize your ribbons and threads on these gorgeous cards. They are inspired by vintage thread cards from our collection of old haberdashery.
Each has a different pattern in the center that reveals itself as you use up the thread. This concept was adopted from manufacturer's of linen sewing thread who concealed a picture under the thread that would show itself over time. This was considered any early form of marketing that encouraged customers to use the thread as quickly as possible to see what was hidden beneath.
Dimensions: 4"h x 2-1/2"w
Set of 3 thread cards, 1 of each design
Made in the U.S.