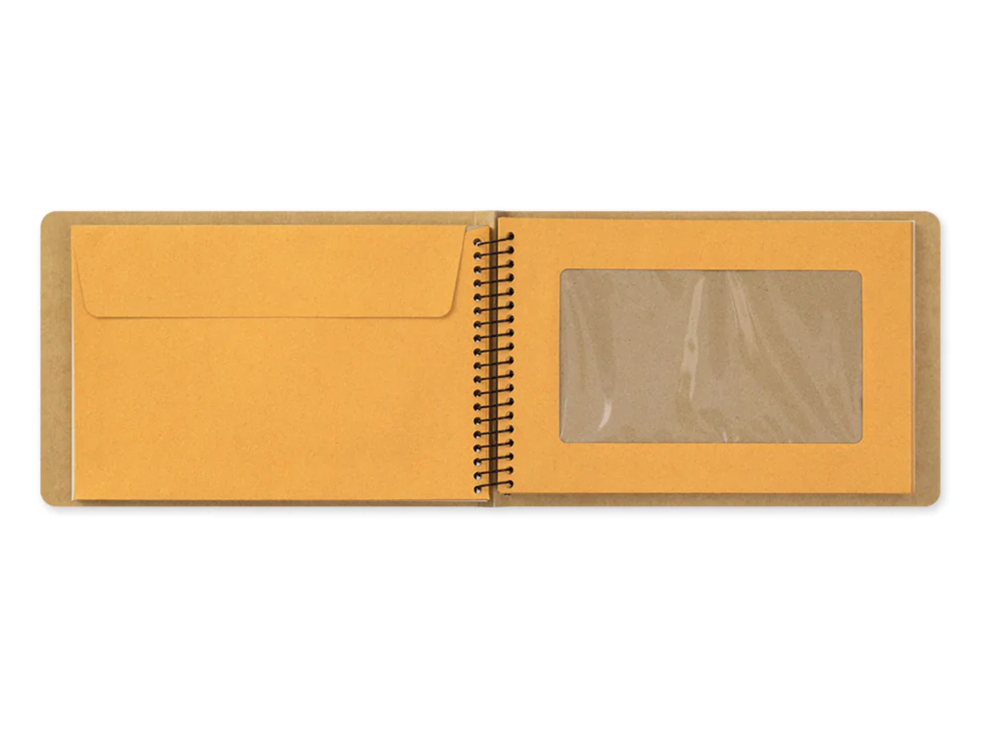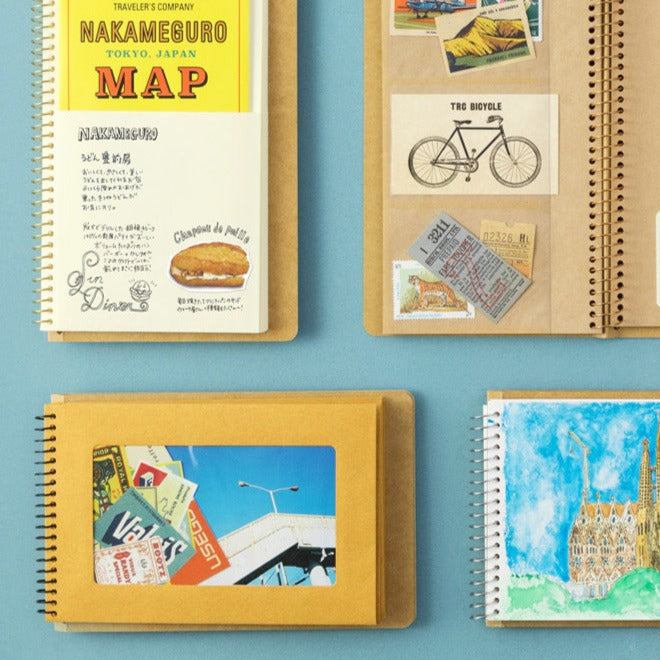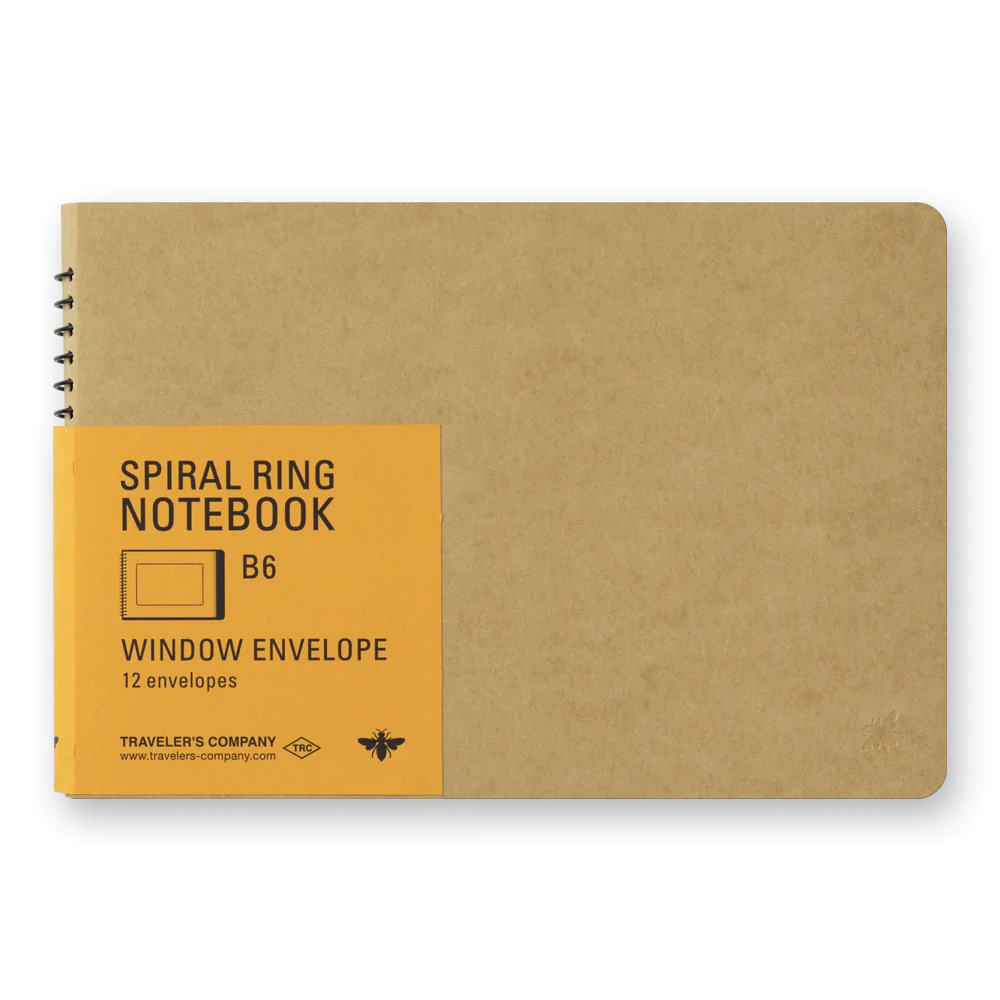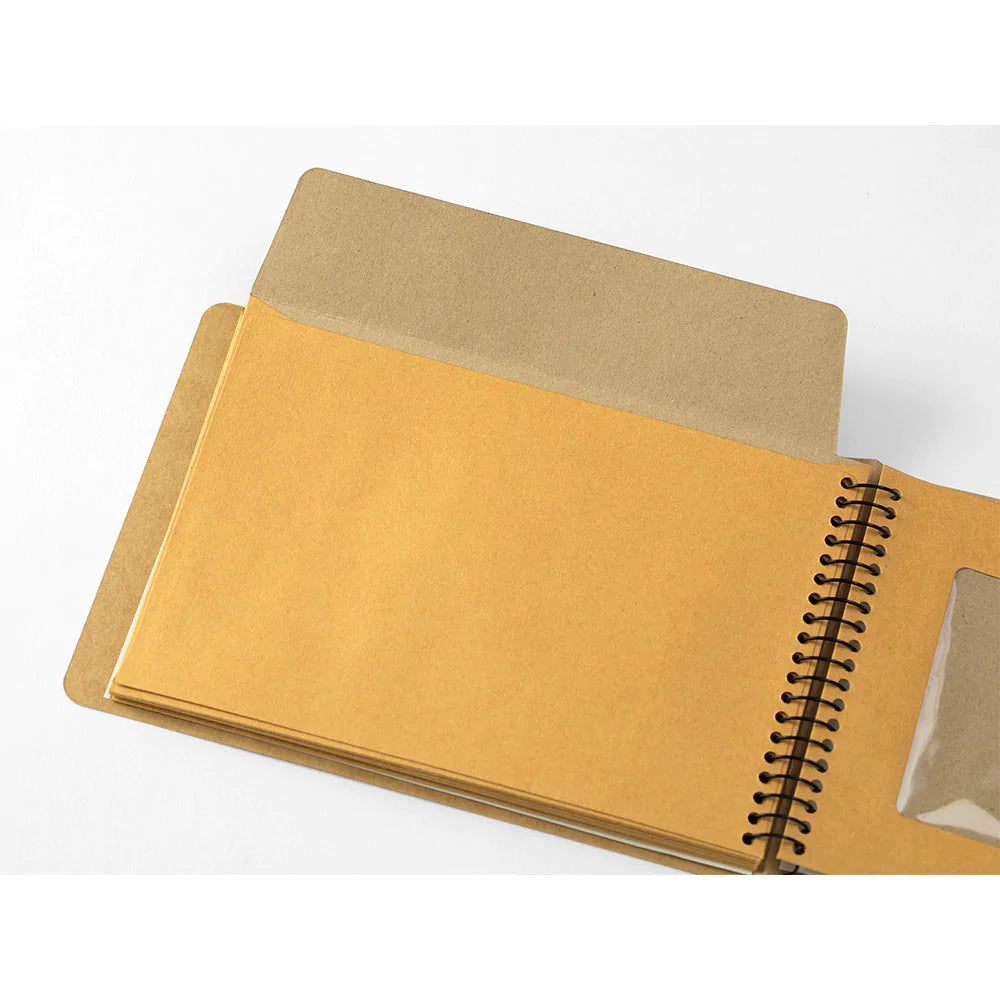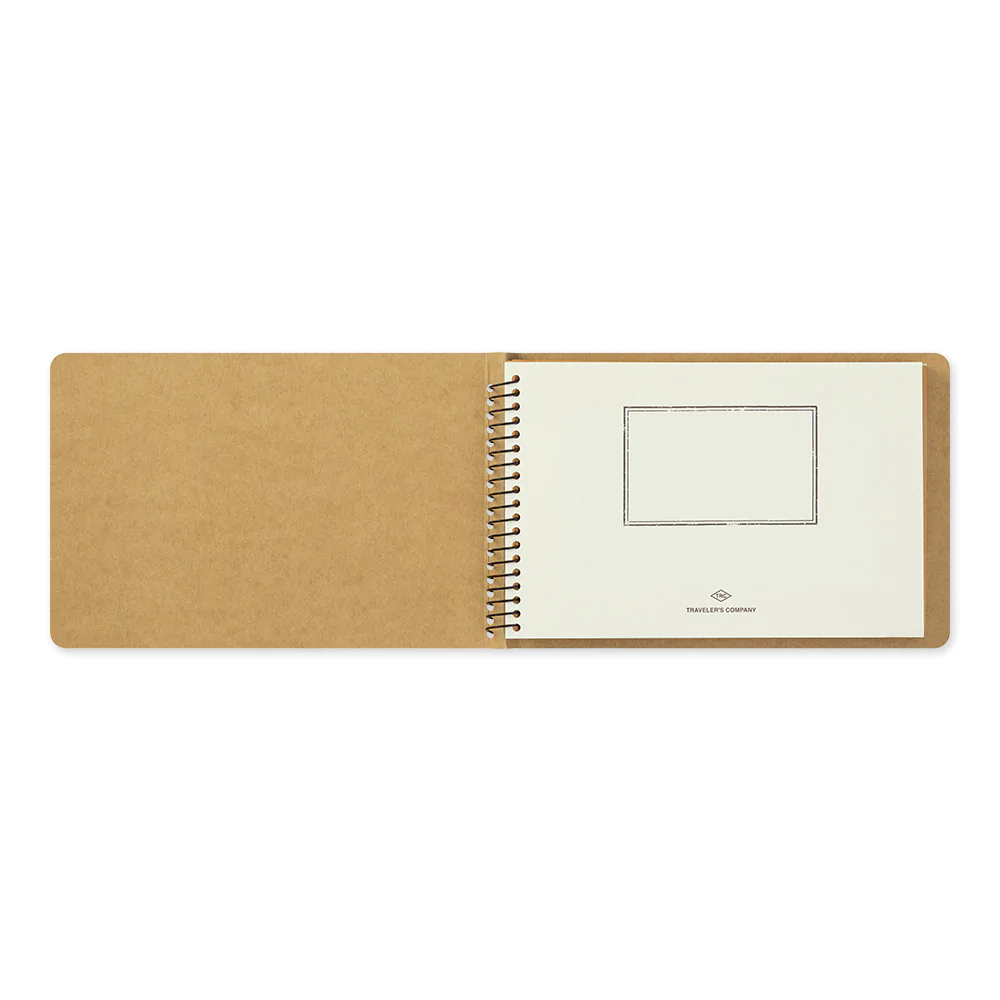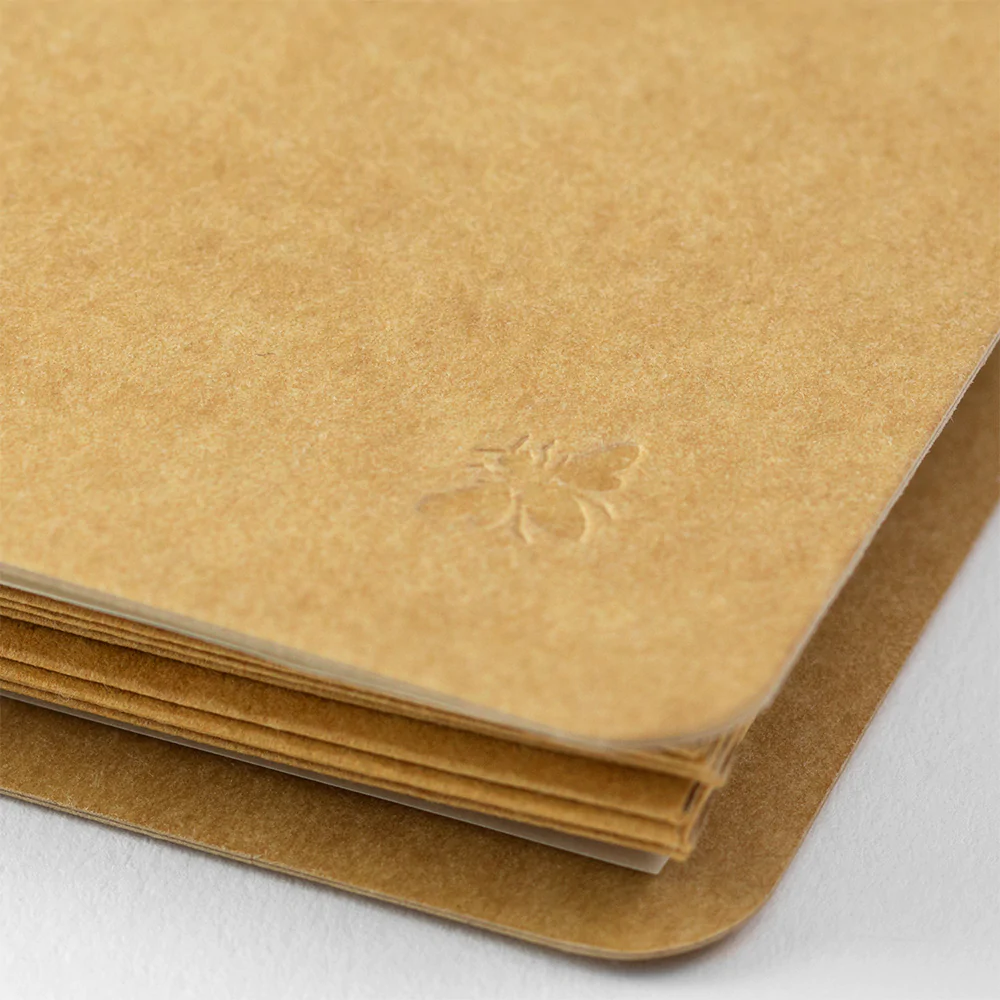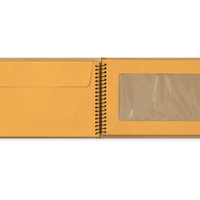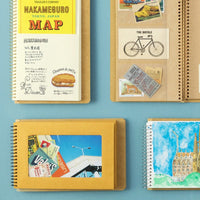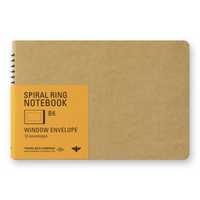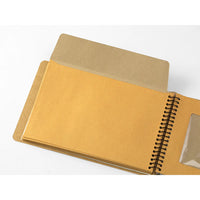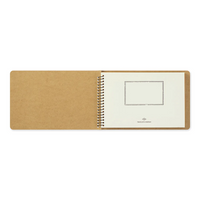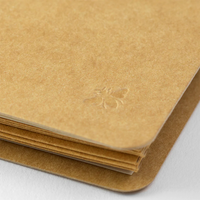 TRC Spiral Ring Notebook, B6 Window Envelope
If you store postcards, photos, tickets, fabric pieces, etc., the contents can be seen from the window. We also recommend that writing comments including dates on the back of the envelope.
The cover, which has a simple and natural texture, uses a durable impregnated paper that contains resin. It is casually engraved with a bee icon that collects honey in its nest.
Write down your thoughts, draw pictures that come to mind or paste paper items that you have found when traveling.
All pages feature notebook envelopes with windows.
SPIRAL RING NOTEBOOK consist of a durable resin-containing cover, a range of different paper types: white paper for comfortable writing, roughly textured Kraft paper, paper pockets, window envelopes, watercolor paper and file. The rings are attached to the notebook one by one by hand with great care in Japan.
Our factory called "Nagareyama Factory" is located in a quiet neighborhood that is 40 km away from downtown Tokyo. This factory has been making notebooks for over fifty years, and it's worth mentioning that SPIRAL RING NOTEBOOK is made in this factory. After the process of cutting, holing and stamping, SPIRAL RING NOTEBOOK is bound by a limited number of experienced craftsmen for completion.
Details:
Window Envelope Kraft paper, 12 pages

Handbound with Single Spiral Ring (Black)

Dimensions: H 5.1"x W 7.5"x D 0.70"