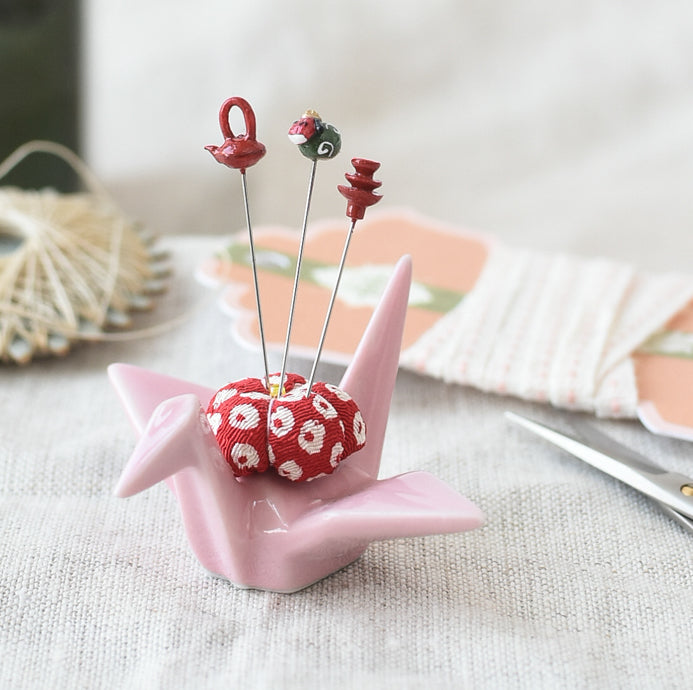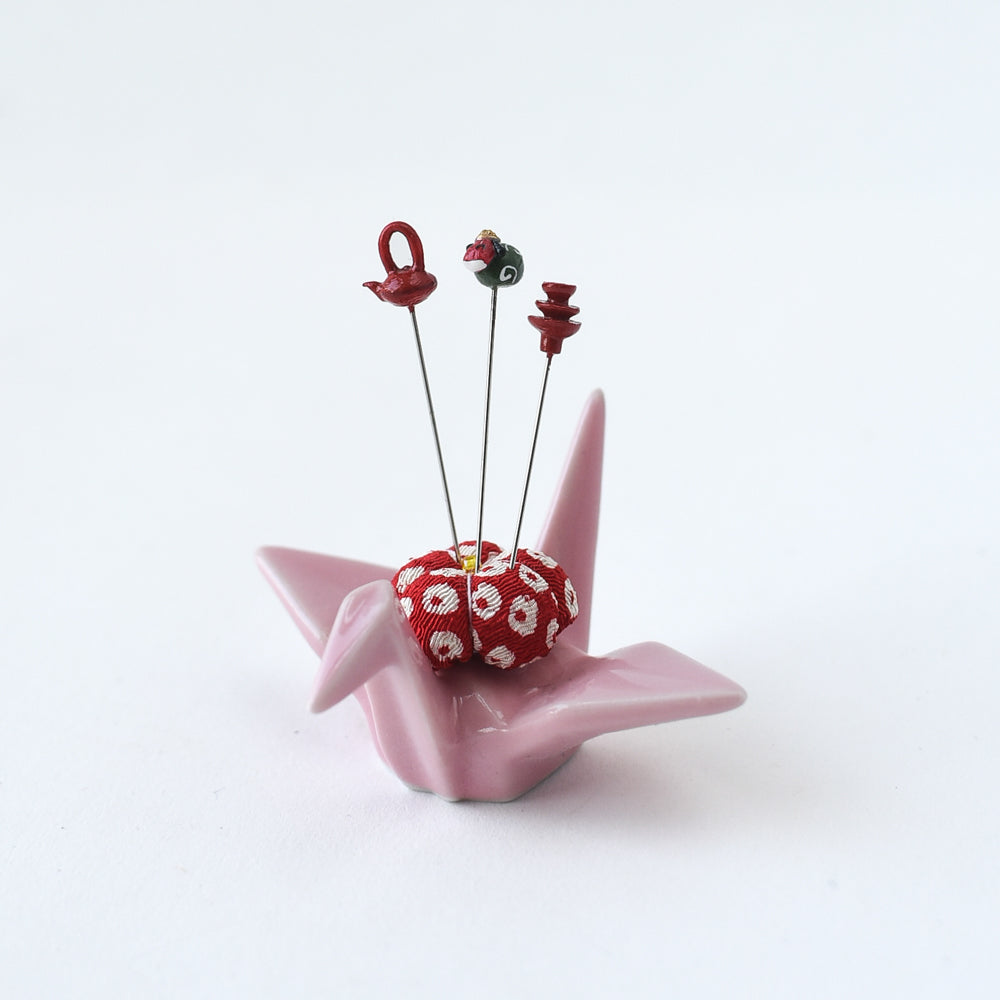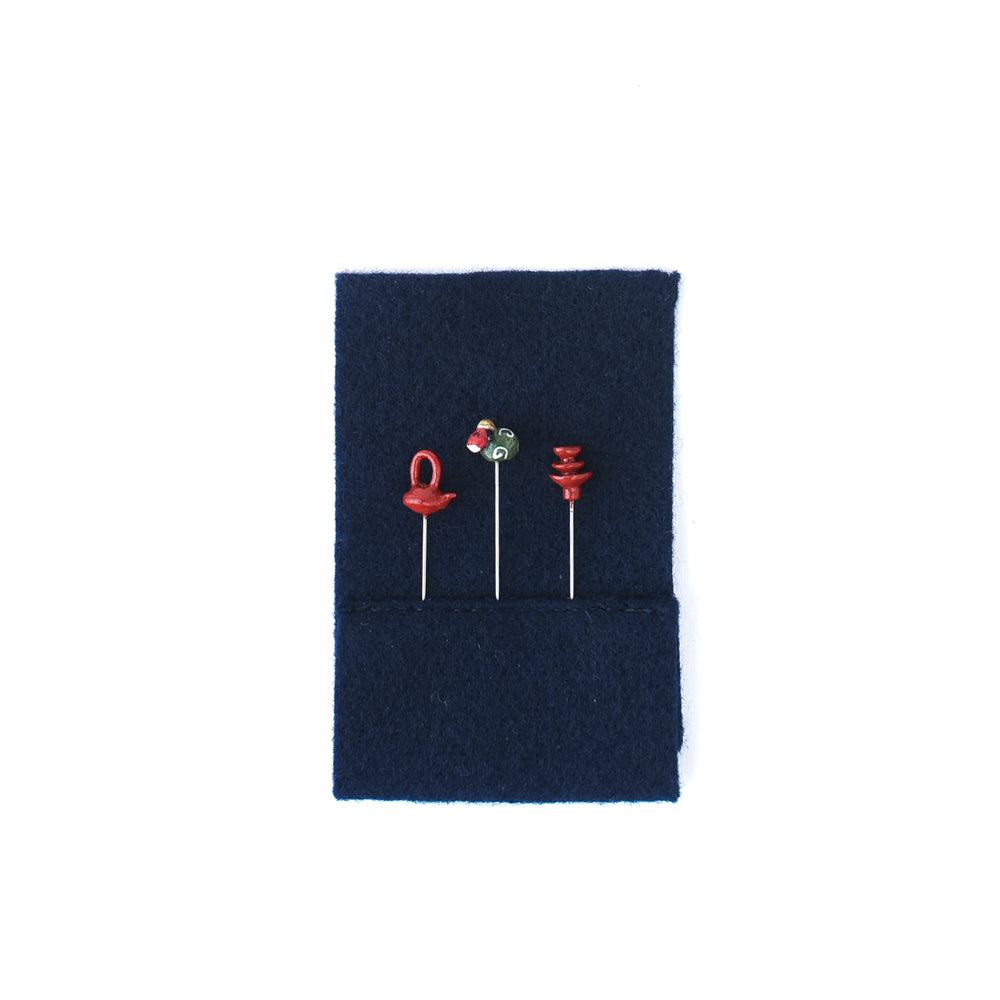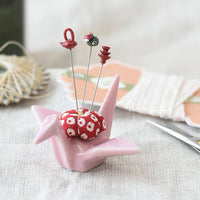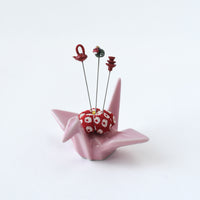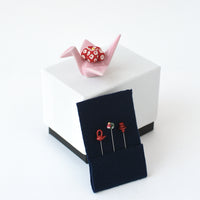 A ceramic crane base cradles a cushion wrapped in vintage silk kimono fabric. The 3 hand-formed pins depict imagery for the new year. 

Dimensions: 2-1/8"l x 1-3/4"w x 1-1/4"h
Each pin cushion and set of pins comes boxed.
HIRO Co., Ltd., is a company with over 85 years of experience in Kanazawa, Ishikawa Prefecture, Japan. The company collaborates with Kanazawa-based artisans to create contemporary and playful products for daily life drawing on the multiple traditional crafts practiced in Kanazawa, such as Kutani porcelain and Yamanaka lacquerware.
Hiro's work with distinct designs adapting traditional craft techniques nourished in Ishikawa Prefecture are very popular in Japan and highly regarded around the world. They are selected in shops associated with museums and art galleries.