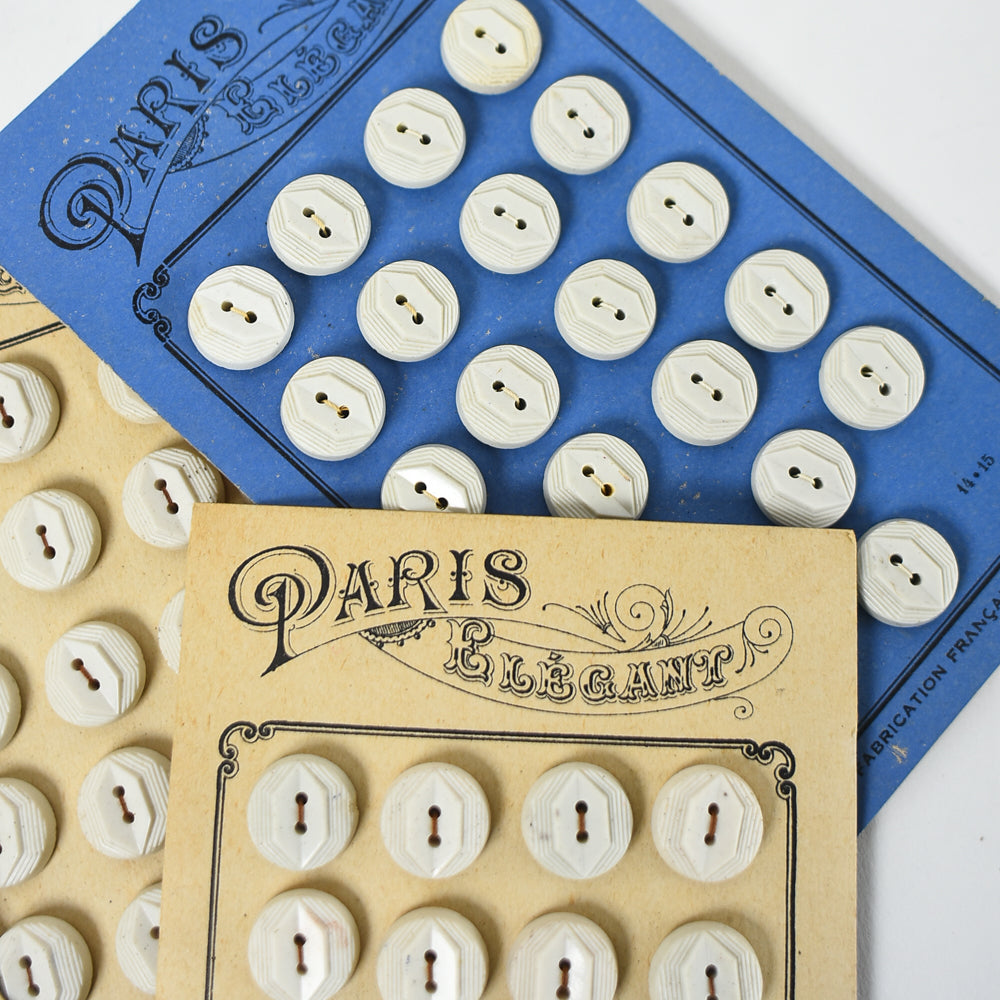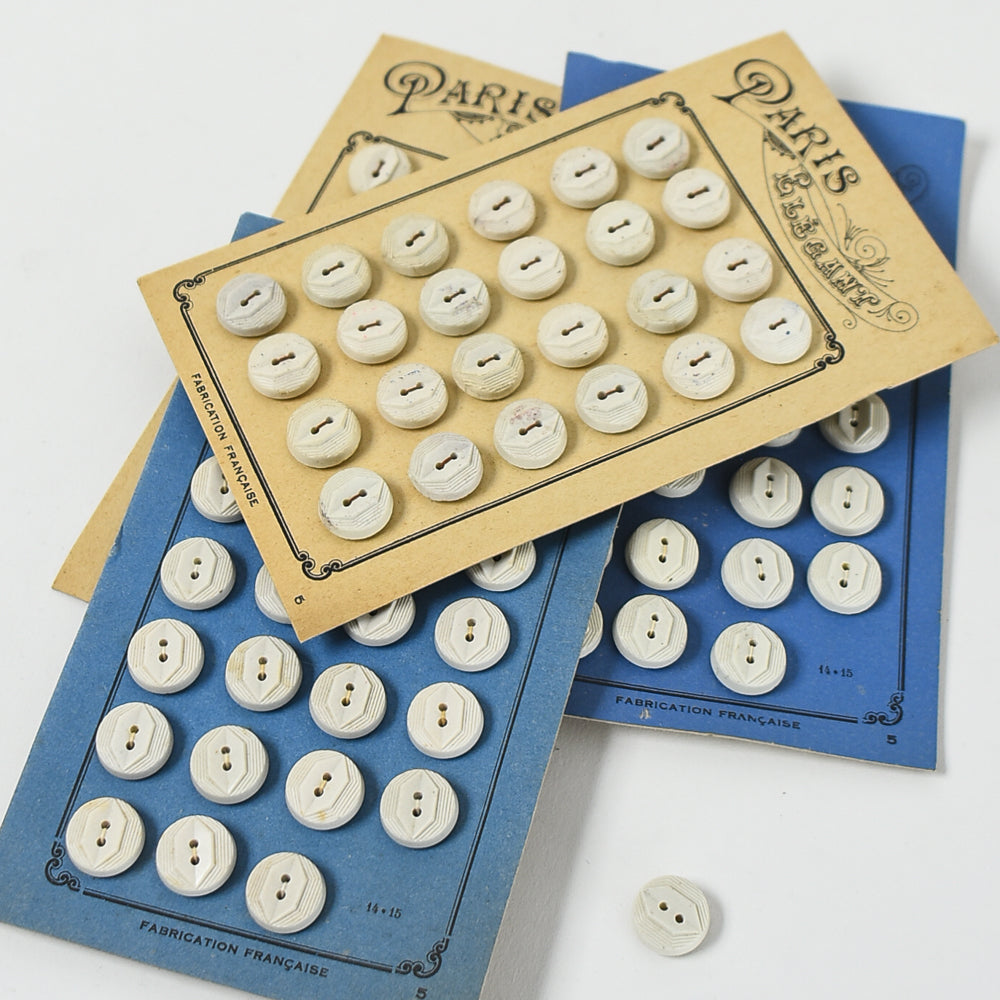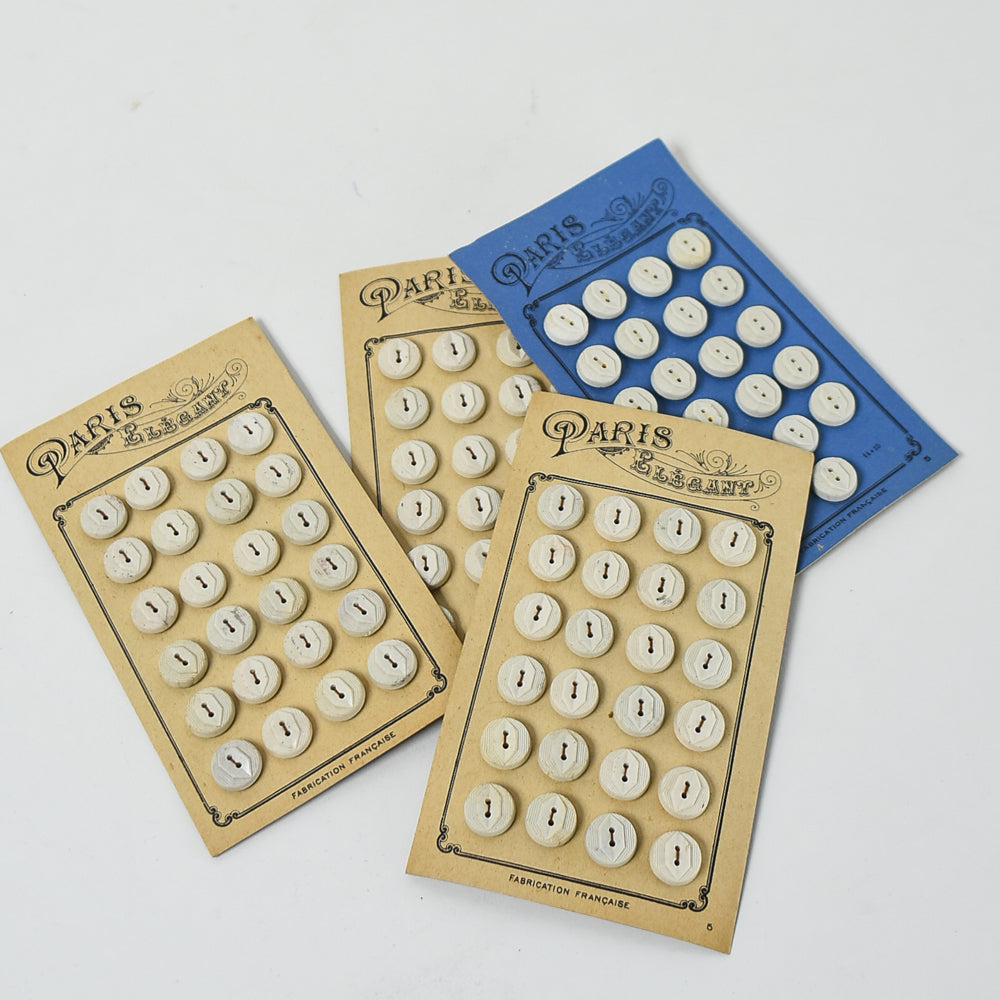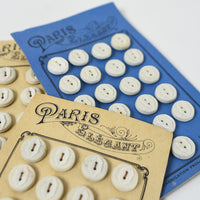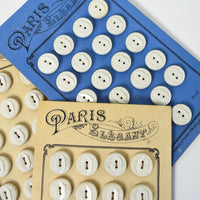 White Buttons "Paris Elegant" on Ivory card, 1/2"
White
"Paris Elegant" buttons with Art Deco typography that is quite possible better than the buttons!

These French-made buttons were among boxes of dead stock found from a button factory, Kera Buttons. They are in great condition and totally usable. But you may want to just save them as a set on the amazing card. 
23 or 24 Buttons per card, 2-hole Bakelite-like plastic buttons
Dimensions of card: 6" x 2.5" (15 x 9 cm)
Diameter of buttons: 1/2" (14 mm)