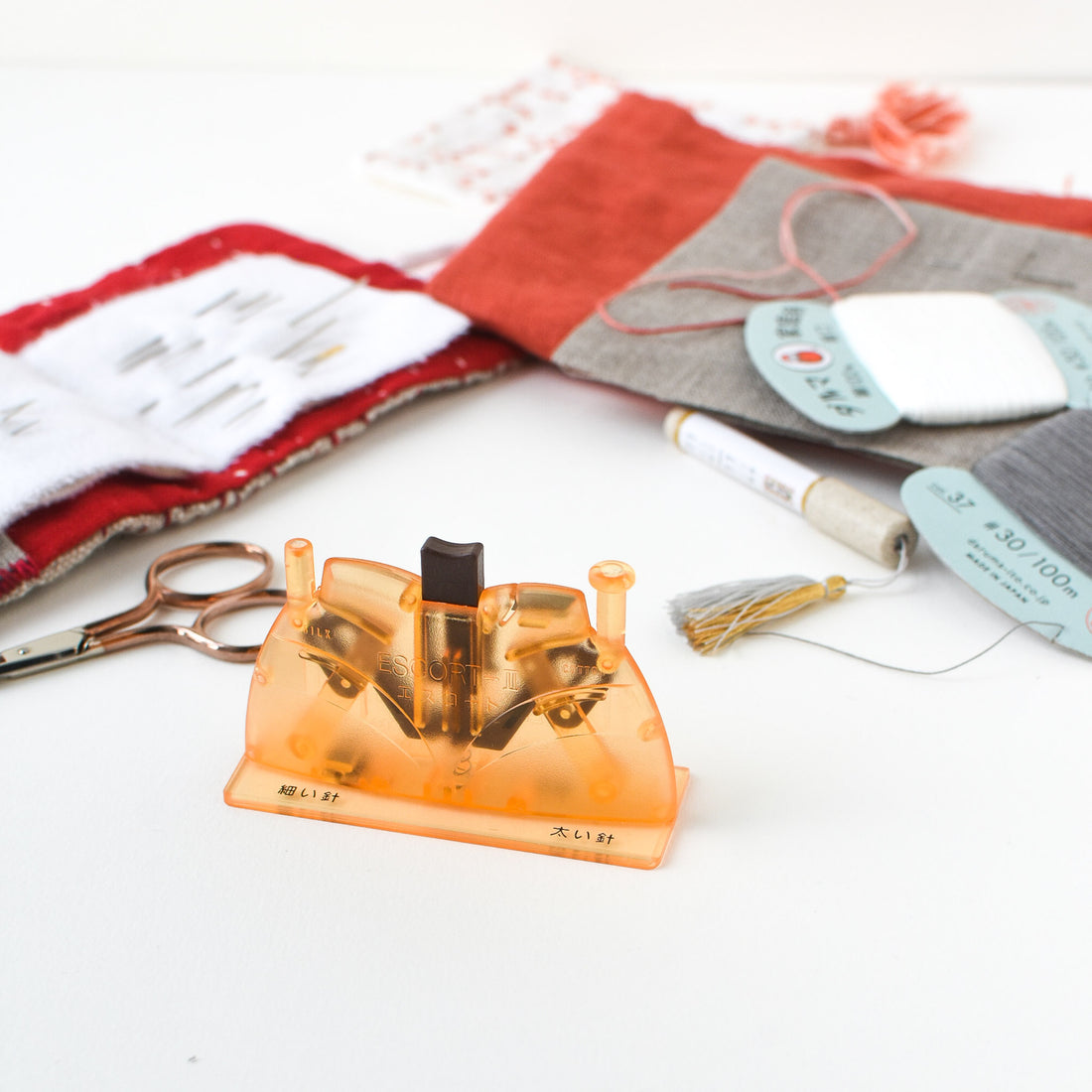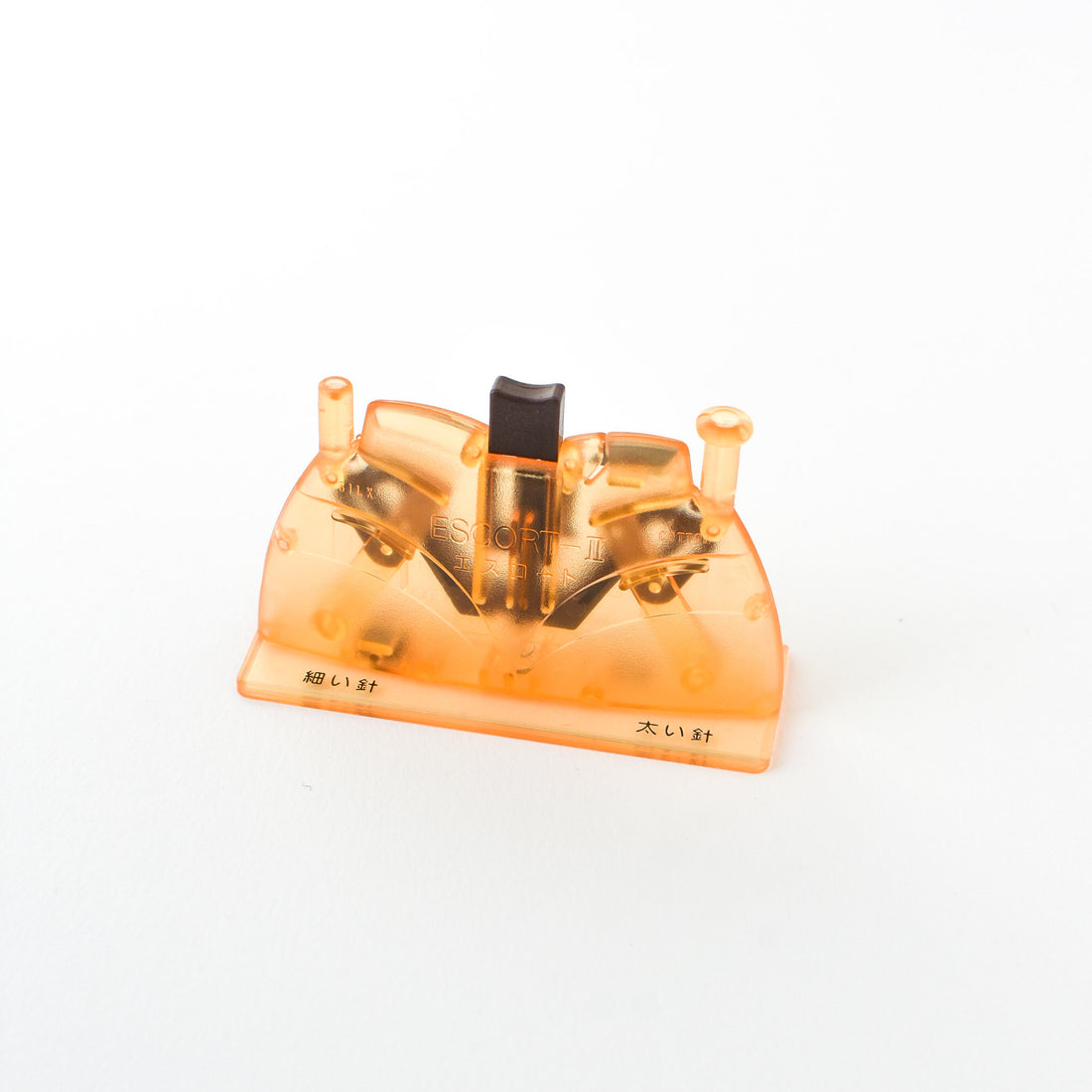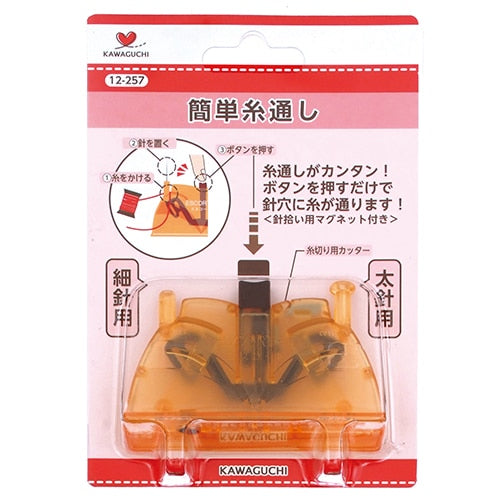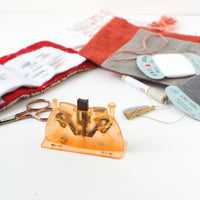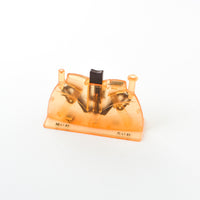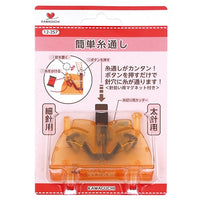 Thread your needle with the push of a button. No, really! It actually works very well! In the 30 times I tried threading my needle, it missed only once.
A magnet on the bottom helps you pick of needles and a concealed blade on the top cuts your thread.
It has two holes, one for thick and one for thin needles. Simply place your needle in the hole, slot your thread in the indicated spot, and press the button. Yup, that's it. Here's a demonstration video to show how it works. The needle threader instructions are in Japanese, but it's so simple we think you can simply look at the photos on the product packaging and/or watch the video and you'll be threading needles with ease!
An indispensable tool for hand work.  
Made in Japan