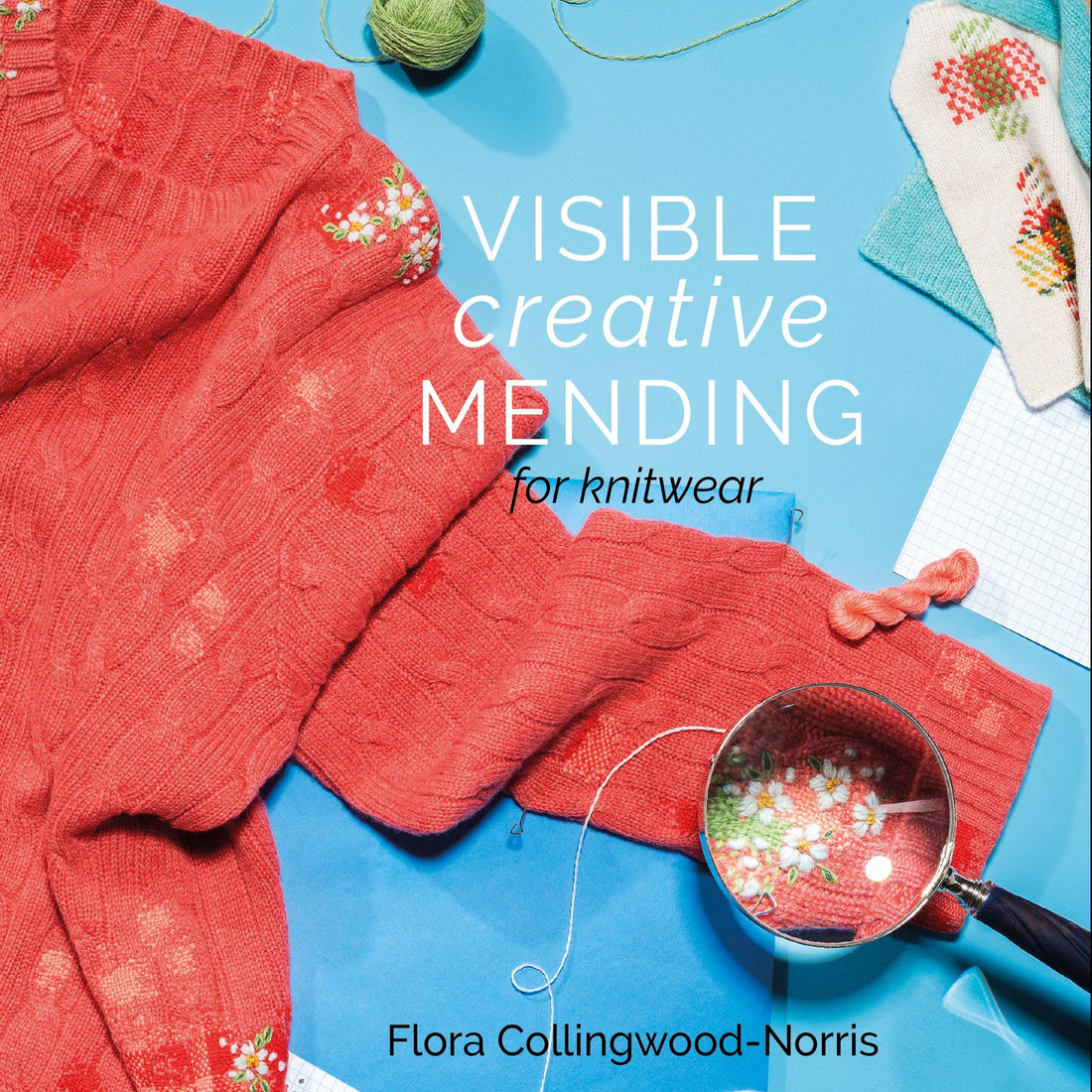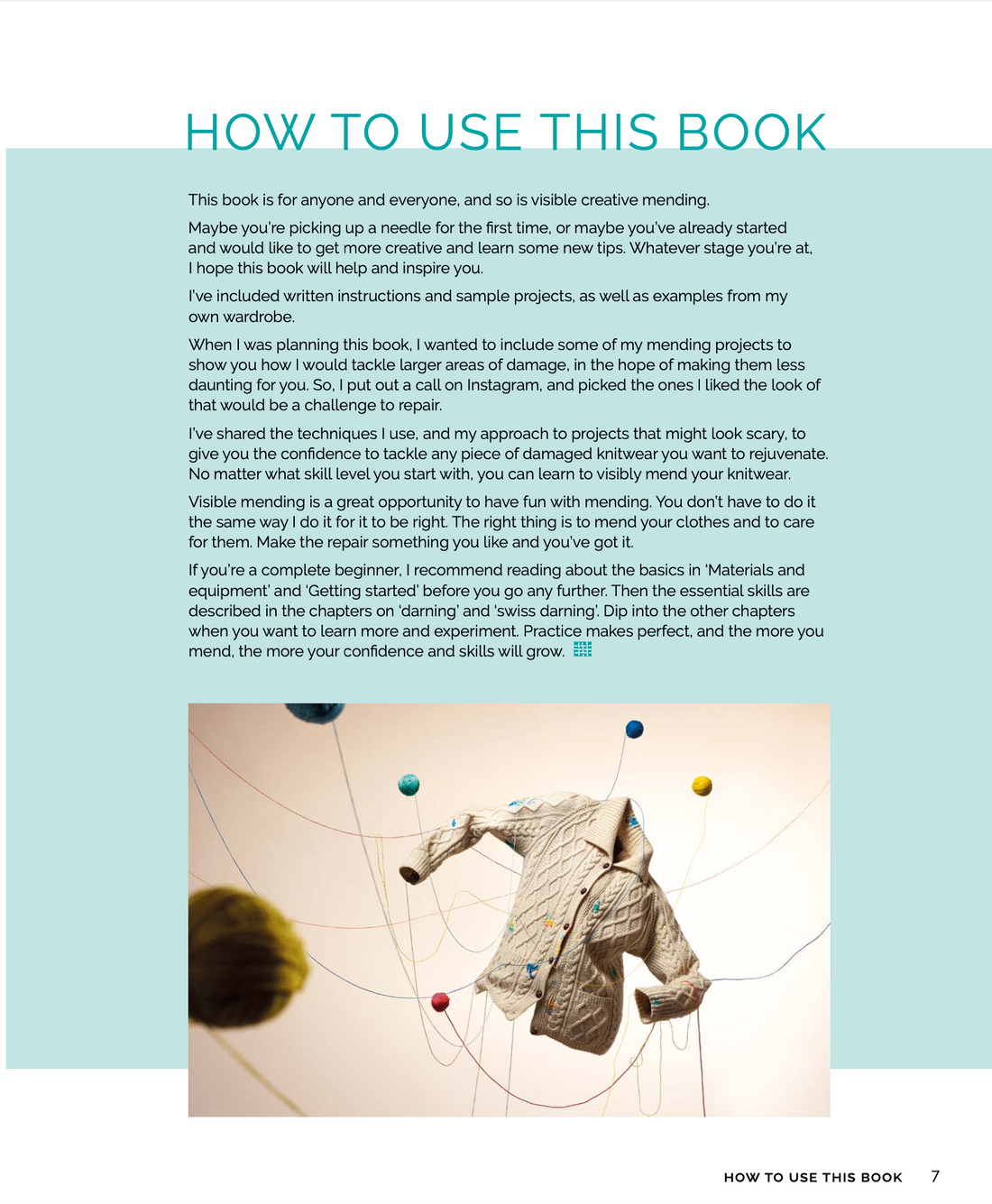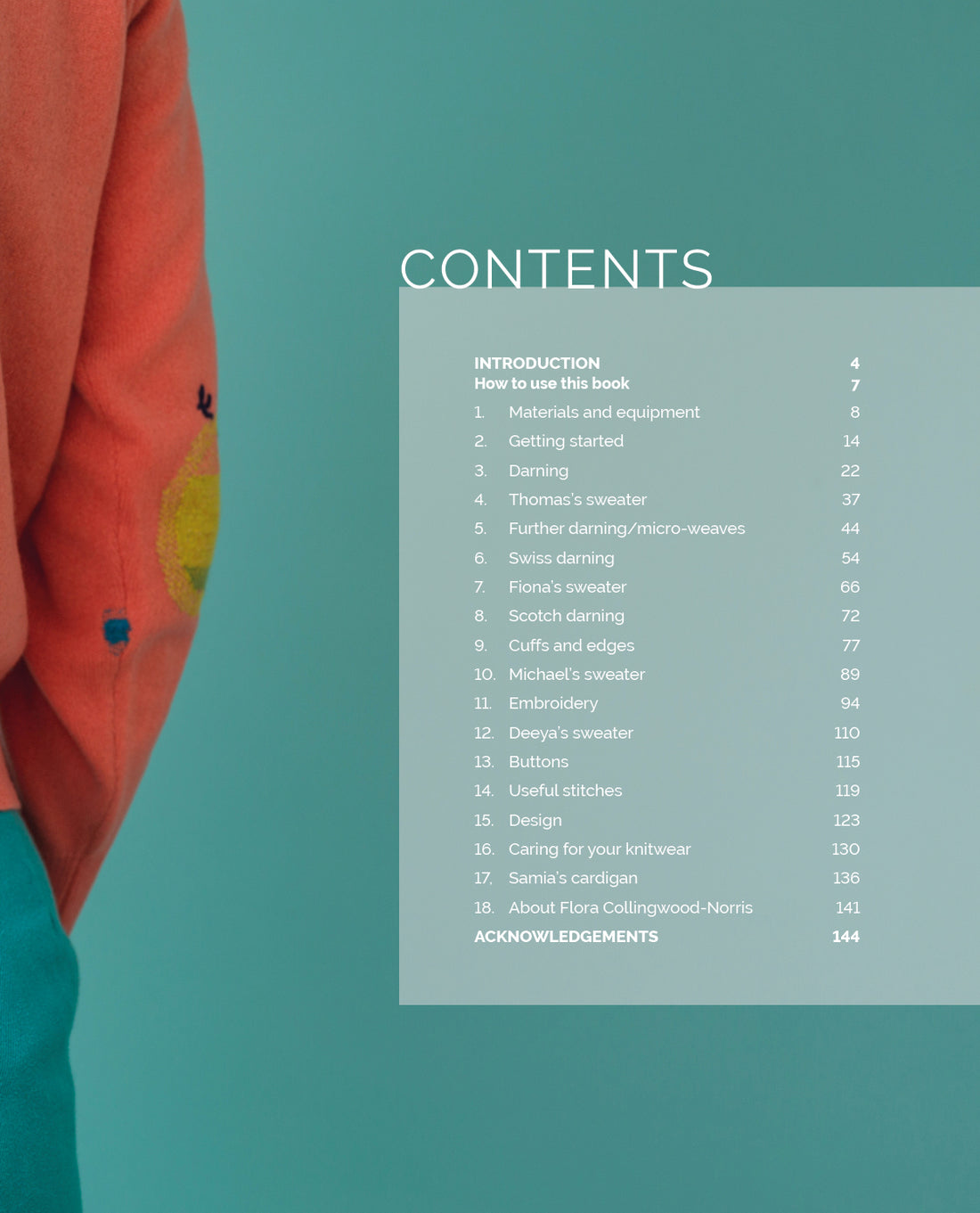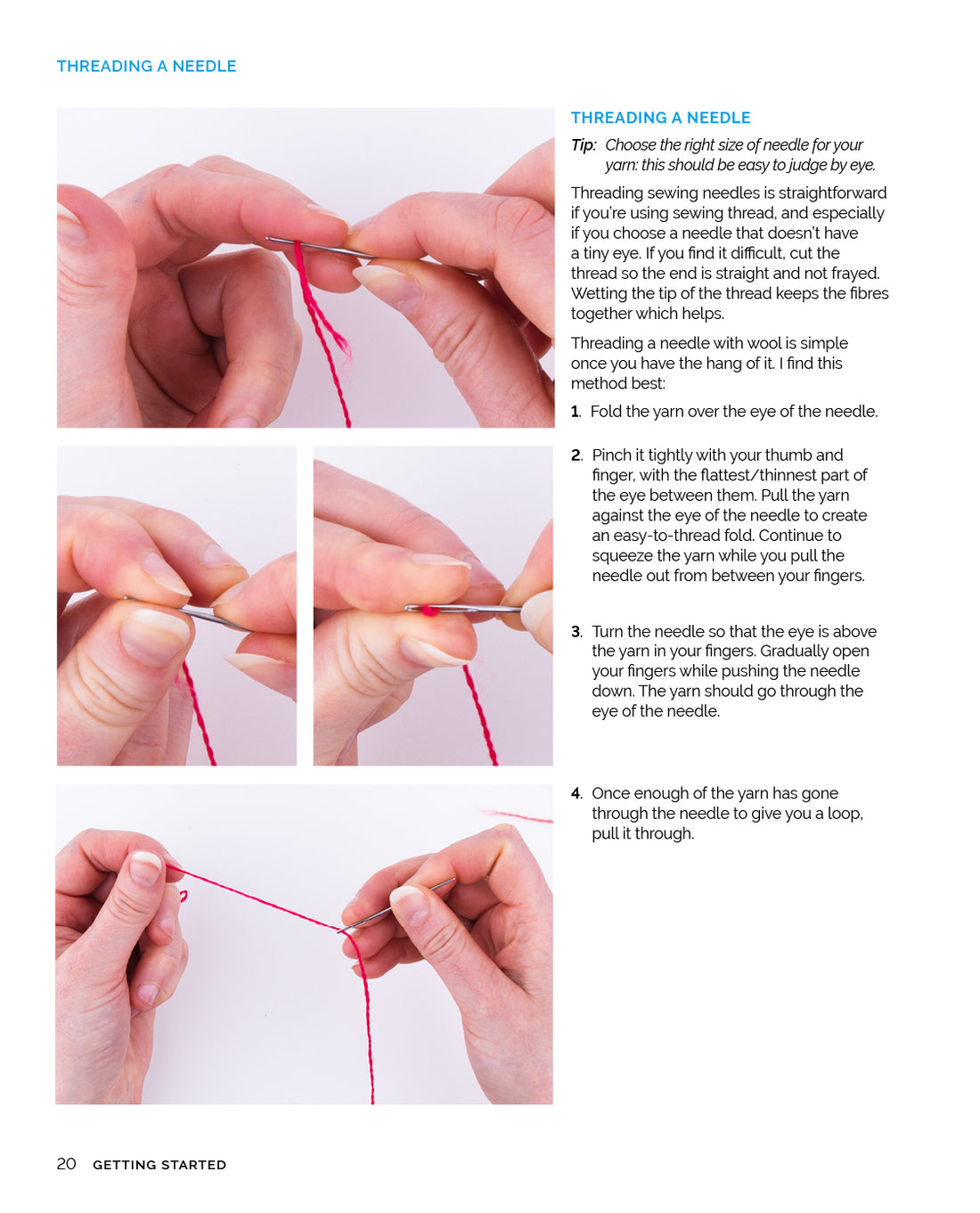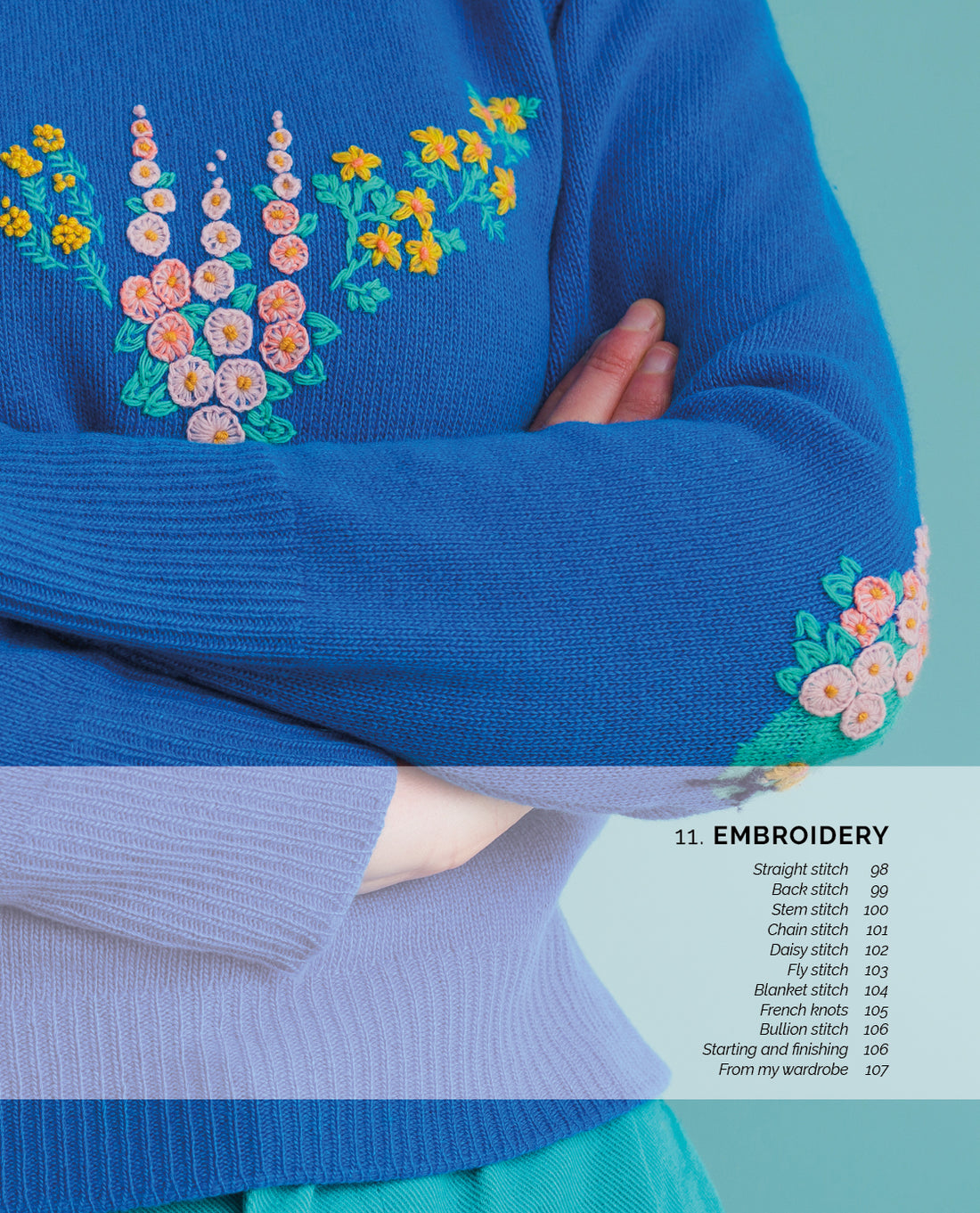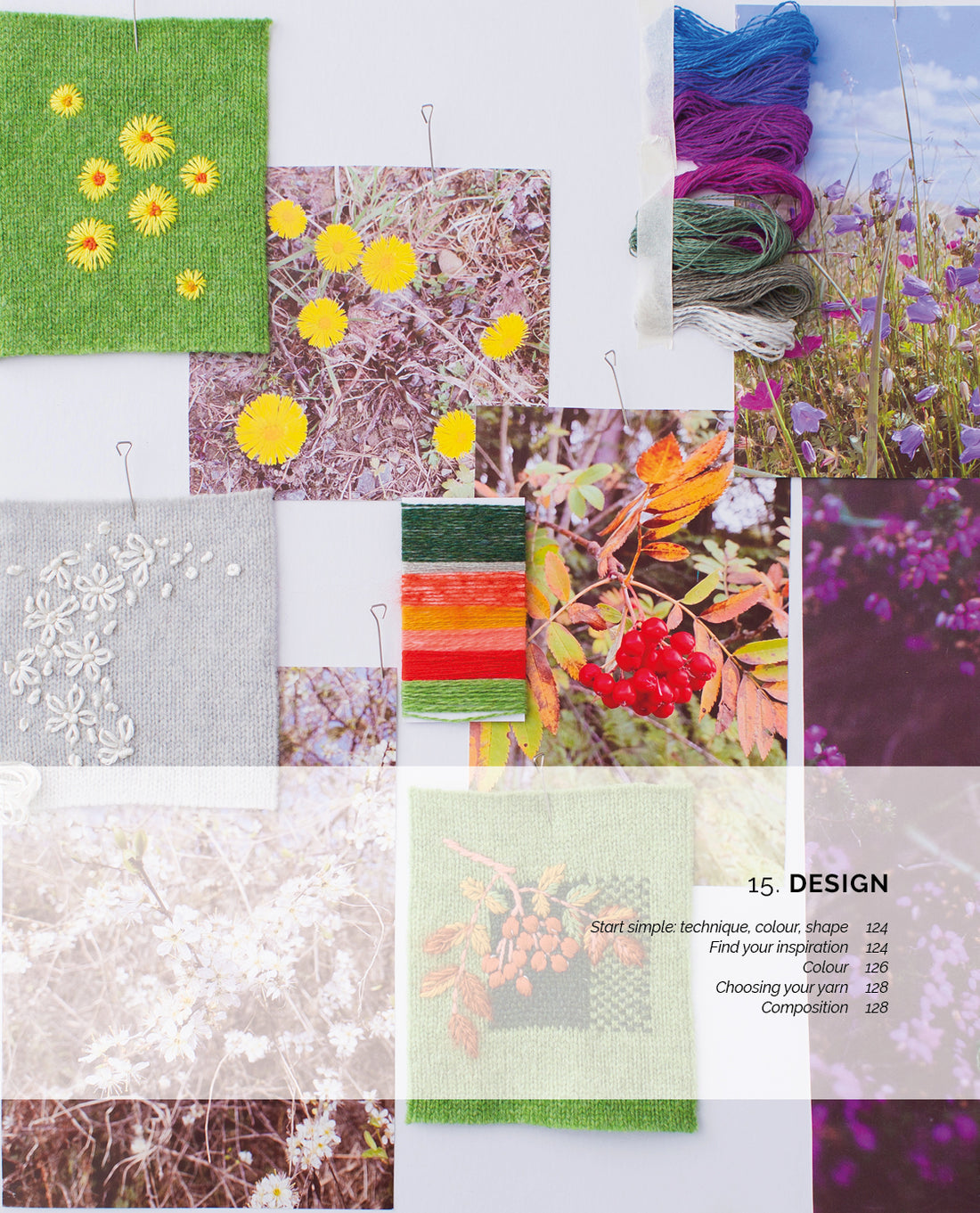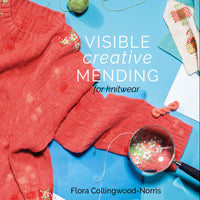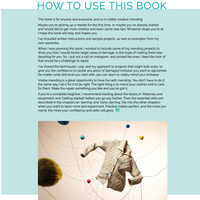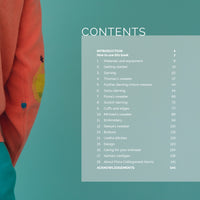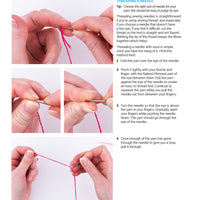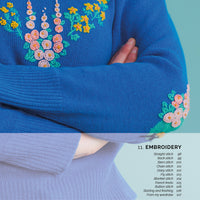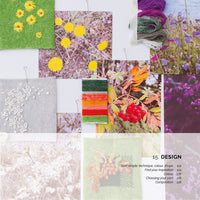 Visible Creative Mending by Flora Collingwood-Norris
Express yourself through visible creative mending using Flora Collingwood-Norris's easy-to-follow guidelines and eye-catching visuals.
Whether you want to learn how to darn from scratch or to refine skills you already have, this book, from one of Scotland's foremost knitwear designers and exponents of visible mending, offers a fresh and sustainable approach to style.

Blending practicality with creativity, Flora shows, step by step with written instructions and accompanying photos, how to repair holes and ragged edges, add pattern and create something new and beautiful from garments you thought you'd never wear again.

Always reassuring, and using projects selected from her own portfolio and wardrobe, Flora illustrates how to approach the tiniest hole to extensive damage, and everything in between. By passing on essential mending techniques along with tips and tricks of the trade, Flora will make you feel confident about mending and customizing your own knitwear, whatever condition it's in.
No matter your skill level, by following Flora's instructions and suggestions, you'll revive your knits, give them a new look and wear them with pride.

By the time you're through, you'll look forward to having holes to decorate.
Inside:
what you'll need by way of equipment

the best stitches for darning and embroidery and how to make them

how to mend cuffs, edges and holes

how knitwear behaves and how to look after it

color and design