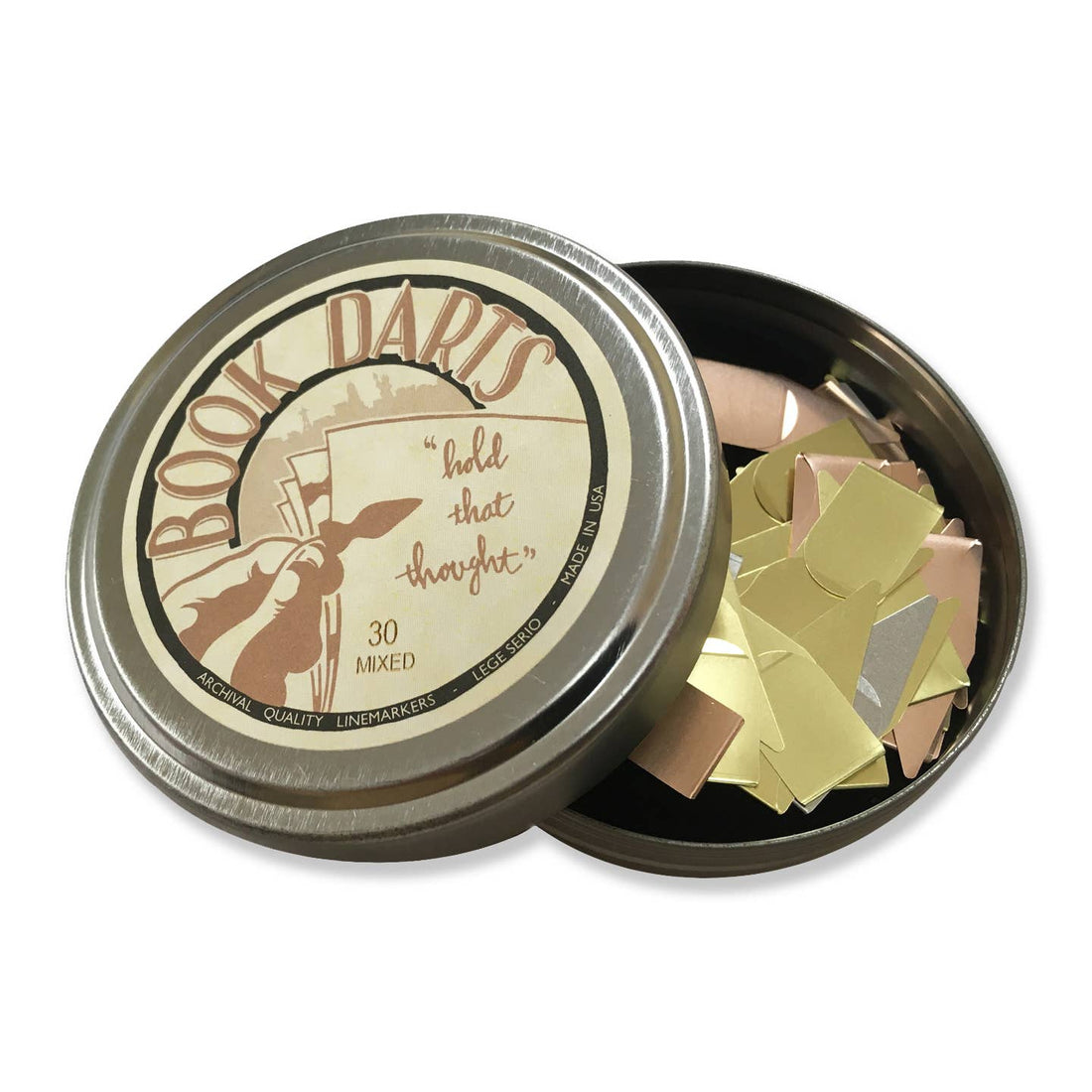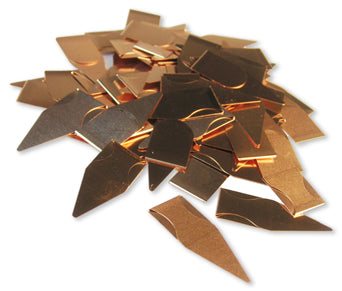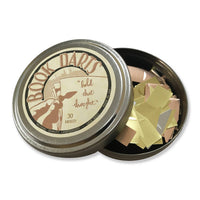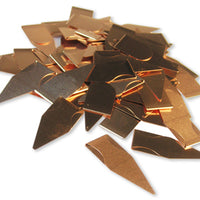 Make each book an ongoing resource, not a graveyard of ideas. Now you don't have to remember all the answers, just where to find them.
Book Darts are a tool for recalling exactly what you need from within any text. Once you find it, we'll help you hang on to it. Think of each dart as a switch that turns ideas on again. When you've discovered something important in your reading, Book Darts make sure you'll find it again when you need it.

Book Darts are precision-cut, paper-thin metal line markers that attach easily to any page.
To use, place Book Dart at desired line, close book and press in. Sliding a dart onto a passage assures you can recall it easily even in a closed book.
Contains:
30 mixed metal Book Darts in a decorative silver tin

Each dart measures

 2 1/2" x 1"